According to Statista, Instagram has two billion monthly active users. As one of the largest social networks online today, Instagram represents a significant business opportunity for businesses, creators, and individuals.
Noticing a trend in how users utilize the platform, in 2019, Instagram launched creator accounts to support influencers' and public figures' creation, sharing, and monetization activity. Here we explore how an Instagram creator account works.
What is a creator account on Instagram?
Instagram creator accounts are professional accounts explicitly developed for content creators to build their brands. If you're an artist, photographer, videographer, model, influencer, or professional that leverages content for a living in any capacity, you need an Instagram creator account.
These accounts are public by default and have several convenient advantages. Some major advantages are follower growth insights, streamlined messaging, content management tools, shoppable posts, and more.
Check out the next section for detailed information on the features of your creator account.
Features of an Instagram creator account
If you're wondering about the additional capabilities and features of an Instagram creator account, here is a quick snapshot:
Better control of your online presence
With an Instagram creator account, you get more control over your profile. You can enable/disable category labels and contact information on your profile. This includes choosing between displaying a business contact number, including CTAs, and the creator label.
Understand your growth metrics
Creator accounts allow you to take advantage of a professional dashboard to track and measure your overall performance on Instagram. You can see what content engages most to consistently create and share high-performing posts for increased engagement and revenue.
As a creator, you'll also find valuable educational content and monetization tools to help you boost your creator revenue. If you want to explore growing your Instagram presence, a creator account supplies you with the necessary resources.
Easily manage messages
Instagram creator accounts offer a streamlined messaging system to help you organize your inbox and stay on top of relevant communications and opportunities.
You get three inboxes – Primary, General, and Message Requests to help you sort your messages. You can also save common responses to reuse them as needed. As your influence grows, your inbox will naturally become busier, so this is a handy feature.
Difference between business and creator account
An Instagram creator account is ideal for content creators, public figures, influencers, or any individual that's part of the creator economy. Entrepreneurs building personal brands will benefit most from a creator account.
While a creator account has many features to promote posts, analyze metrics, and boost your online presence, it is not for retail brands or other businesses to use the platform best.
Instagram business accounts work well for businesses that need advanced analytics and intend to sell products directly to their audience. They work best for brands, retail businesses, public services, and other businesses and organizations.
Business Instagram accounts can also run ads, integrate third-party apps, use contact buttons, and leverage Instagram Insights, something creator accounts can't do.
Related read: Instagram Marketing Guide for Business Accounts
Some of the more pronounced differences between an Instagram creator account and Instagram business account are:
Labels
If you're working with a creator account, you can choose a label that explicitly matches and applies to you, like a blogger, author, athlete, etc. If you have a business account, alternatively, you can access different labels, such as advertising/marketing, commercial bank, eCommerce website, etc.
Instagram has hundreds of relevant labels to choose from for different account types. Accurate labels lead to better results because it makes it evident to your audience who you are and what you do.
Contact
People managing creator and business accounts can share their email addresses and phone number via their profiles if they wish to. This makes it easier for brands, collaborators, partners, and customers to contact you directly.
Creator accounts do not have the option of adding a location, but business accounts can. If you're targeting a customer base in a specific locality or looking for partners in a chosen region, location is a helpful feature for attracting and targeting prospects.
Call-to-actions (CTAs)
Call-to-actions (CTAs) sit directly below your profile bio and next to your contact information if you have contact information enabled.
Creator accounts can use two types of CTAs:
Meanwhile, businesses can choose from three CTAs:
Order food
Book now
Reserve
It's a slight difference, but restaurants will naturally benefit from the "Order food" CTA and be best served with a business account over a creator account. Small differences like these are worth noting in selecting the correct account type.
Creator account vs. personal account Instagram
When you initially sign up for an Instagram account, the platform defaults you to a personal account. Unless you've switched your account at some point, you have a personal account now.
With a personal account, you cannot access performance metrics, growth insights, profile controls, or simplified messaging functionality.
A personal account's main and most notable advantage is that you can set it to private. You cannot set a creator or business account to private.
This is useful for individuals who wish to keep their presence private on Instagram.
Switch to creator account on Instagram
If the benefits of the creator account on Instagram appeals to you and you're ready to enter the creator economy, the process is simple enough. Follow the steps listed below and make the switch.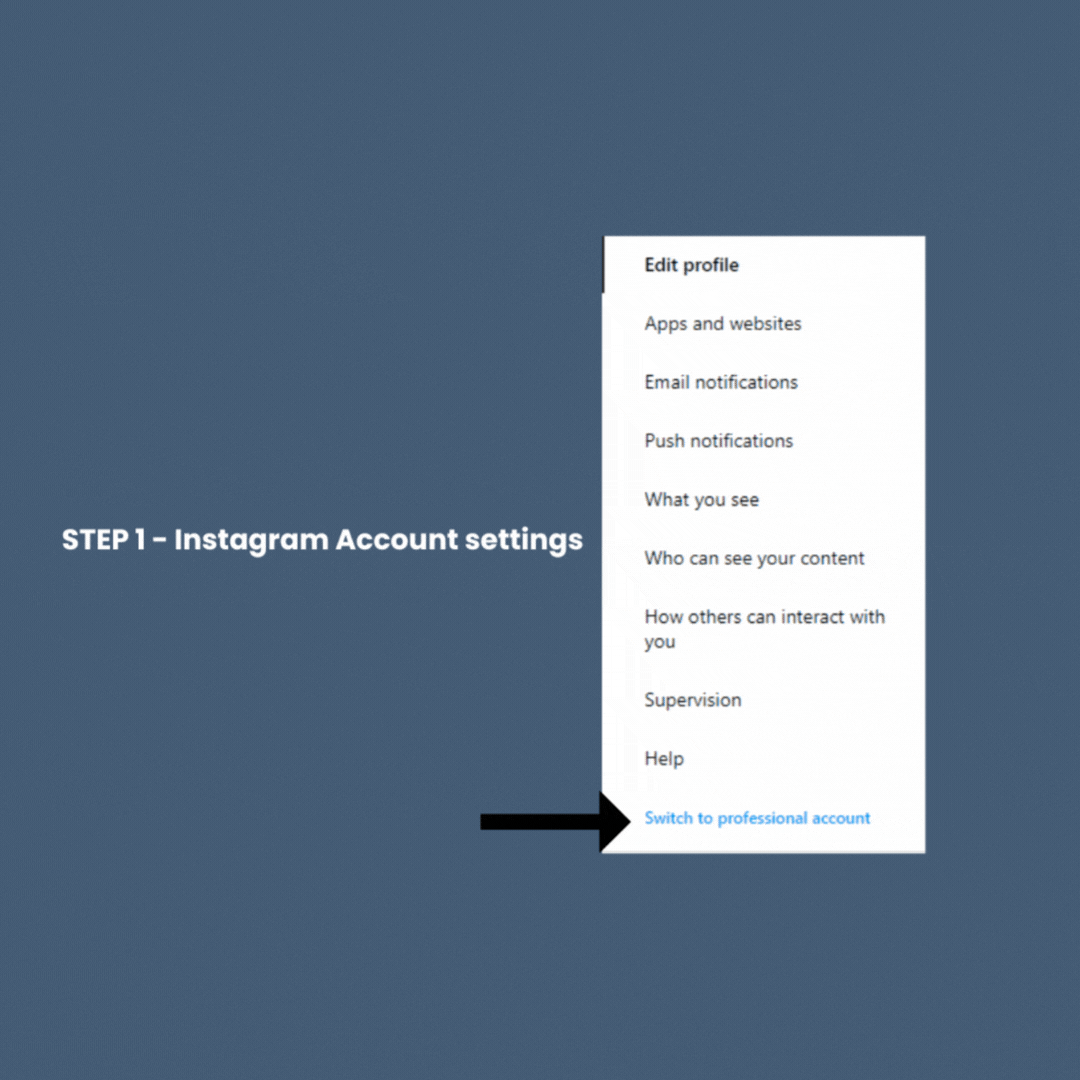 If you currently have a personal account on Instagram:
Go to Settings: On your official profile page, tap the hamburger-looking icon (three lines) in the upper right corner. Tap on Settings or the gear icon.
Select Account, then Switch Account Type: Since have a personal account, tap on Switch to Professional Account and choose Creator.
If you currently have a business account, then do the following:
Choose Switch to Creator Account and select Switch to Creator Account.
And you're done.
How to turn off creator account on Instagram
If you already have a creator account and want to switch to a private or personal account, this is how to do it:
Head to your profile and tap Menu in the upper right corner: Find the hamburger-looking icon in the upper right corner and tap it.
Tap Settings: Find Settings or the gear icon and tap it. It should be the first available option on the list.
Tap Switch to Personal Account, then tap Switch to Personal to confirm.
And you're done.
FAQs about Instagram creator accounts
What is an Instagram creator account?
Instagram creator accounts are for influencers, public figures, artists, and others building a personal brand, creating and sharing content, and monetizing their influence through sponsored posts.
What is the difference between creator and personal Instagram accounts?
Personal Instagram accounts do not come with performance analytics, streamlined inboxes, or other resources and tools supporting your efforts to grow and monetize your account.
How do you get a creator account on Instagram?
You can switch to a creator account at any time. From your profile page, find and tap the hamburger icon, tap Settings, and select the Switch to Creator Account option.
Leverage social media marketing with Instagram creator accounts
Using the right type or version of an account for your business is a crucial foundational step to ensuring your success on Instagram. To monetize your content creation efforts, head over to the creator studio and get started.
Instagram creator accounts can help individuals looking to grow their following, influence, and monetize their content. Choose the right features to get the most of the platform.

Originally published