A successful business primarily depends on developing strong relationships with clients, vendors, and referral partners. 82% of small business owners say referrals are their primary source of new business. So, it's clear that referrals are crucial for any company to increase its sales.
But how do you go from generating some business through referrals to creating a separate referral partner program? This blog post tells you everything you need to know to grow your business with this strategy.
What is a referral partner?
Simply put, a referral partner is an individual or a company that willingly refers potential clients to your business.
A referral partner recommends your business to people, usually in exchange for a certain reward or compensation. This is usually a successful partner program. 83% of customers have stated they are more than willing to refer services and products to their contacts.
Why do you need a referral partner?
In a partner program, the potential client already trusts your referral partner. This trust your partner has built with their client will, by design, create automatic trust in your business.
The other vital reasons your business needs a referral partner include the following.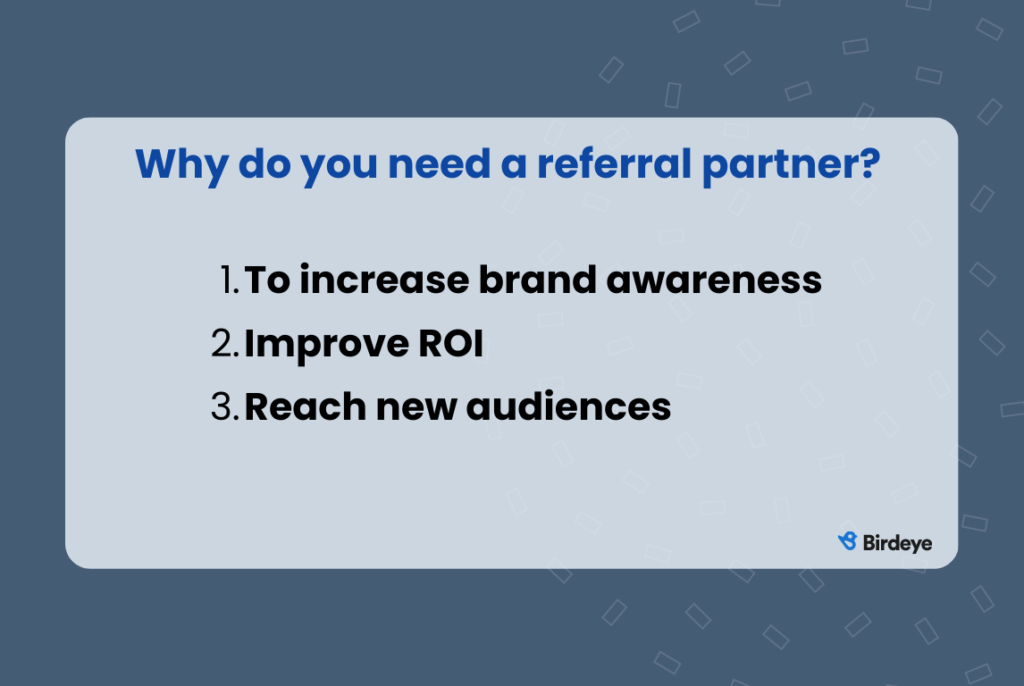 Increase brand awareness
A referral partner program makes sure that a wider audience is now aware of you. As more people hear about you, the buzz around your brand builds and creates brand awareness for you in the market.
This eventually means a higher lead generation, conversion rate, and an improved trust in your brand.
Improve ROI
With a referral partner program, the lead nurture process is significantly reduced as the referred customer is already aware of your brand and comes in with a level of trust.
You can save money on marketing, promotional ads, and other trust-building activities that you would otherwise do for lead conversion. The referral partner program investment is much less than these costs.
The transaction is likely to close faster and with reduced expenses. This has a direct positive impact on your ROI.
Reach new audiences
With a referral partner, you can access networks you may never have had the opportunity to access before.
For example, If you're a law firm and your referral partner is an accounting firm, they are likely to have access to a range of clients you may never have had the opportunity to interact with.
The accounting firm's client may have its in-house legal team, so your legal business is not even on its radar. Such is the nature of business in general.
However, that might all change when the commercial client needs an external lawyer of your expertise. The accounting firm can refer you to a new commercial client needing your services.
Difference between affiliate and referral marketing
An affiliate referral program and a referral marketing partner have many crucial differences.
An affiliate referral program allows you to cast a wider audience net and appeal to a broader audience. This will result in a higher number of referrals in a shorter period. However, the quality of these referrals may be an issue, as the affiliate referral program will likely refer a wider variety of clients or customers to your business but with less filtering in place.
Casting a wider net may simply not make sense for some businesses. It would lead to a significant amount of time being wasted at the initial client inquiry stage without guaranteeing a conversion.
But, a referral partner program typically attracts higher-quality leads less often and at a smaller volume. This generally suits a business that appeals to a specific type of audience instead of a business whose sole aim is to attract as many customers as possible to purchase its products or services.
How to build a successful referral partner program
Now that we know that a referral partner program can significantly impact your business let us understand how you can replicate those results.
This section outlines the ten steps to build a strong referral partner program.
Build a referrable product
Step one is to ensure you have a product or service worth referring others to. Start by building your practice or business, earning positive reviews, and developing a connection with your existing customers.
Ask yourself: What would your business need to enable your referral partner to refer customers to your business confidently?
In this program, the referral partner's credibility is also on the line. They may need overwhelming proof of the product or service's effectiveness to bring more customers to the fold.
Doing the hard work at this stage is a crucial step your business must complete before it even considers building a referral partner program.
Make sure the referral process is easy
Even if your referral partner program carries generous incentives, you have a higher chance of succeeding if the referral process is easy.
Your referral partners must find it easy to refer someone to your business and have that recorded so that the incentives reach them. The referred client must also be able to come onboard and avail the promised benefits with ease.
Use easy and tested solutions like referral code programs, referral links, and referral forms with referral tracking software for a smoother execution.
Avoid making customers fill long forms with too many details to complete the process. Ideally, this should be a one-click or a single-action process for best results.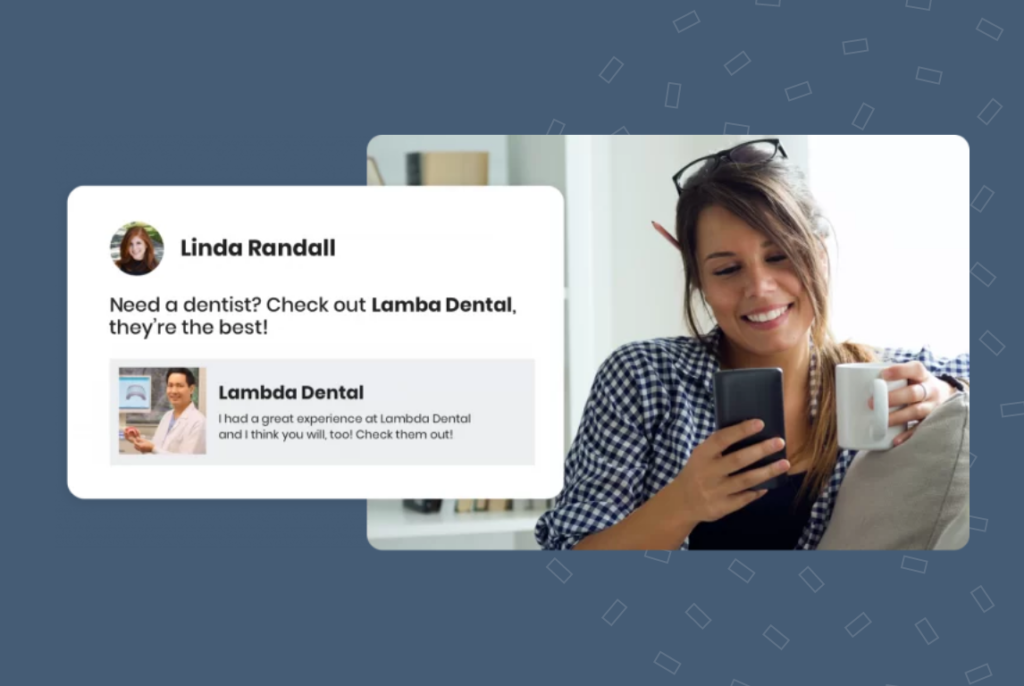 Create a smooth onboarding experience
To ensure your referral partners come on board and stay for long, it is important to get the first impressions right. And that begins with the onboarding process you have for them.
As the referral partnership is a mutually beneficial business relationship, it is important to make the process as easy as possible for new partners. Any complexity here may deter them from being active referrers.
Make sure that:
You have a dedicated team to onboard partners
The onboarding process has just a few simple steps
You stay in touch with the partners to help them through their referral documentation for the first few weeks.
Recruit existing customers as referral partners
Existing customers are a good starting point for developing a referral partner program because they've already had experience with your brand and can communicate that with others from a first-hand perspective.
92% of customers trust recommendations from people they know. It also helps if that person has already experienced your product or service.
Look for existing customers who always have positive feedback, leave positive reviews, and, most importantly, are willing to help you generate referrals.
Be transparent about the referral partner program
The fact that you work with a referral partner doesn't need to be a secret. It's highly recommended that you thank and acknowledge your referral partner in the public's view, including on social media or email newsletters. The benefits of doing this are multi-layered.
While you don't need to give specifics of each referral every time you create a gratitude post, you help build awareness of the program.
This may help your partners refer clients with more confidence and less friction.
To the referral partner itself, make sure that the terms and conditions are clear, there are no lingering doubts, and they feel comfortable being an advocate for your business. Take the time to explain the benefits and the drawbacks (if any) of the program.
Build a training program for partners
For best results, your referral partner needs to know everything about your business. This includes your ideal target customer, the right time to approach a referral prospect, and how to communicate the key selling points of your products and services.
Build a training program that can help your partners answer:
The difference between your business and your competitors
The value of the pricing
Additional benefits
Terms and conditions regarding product warranty, service warranty, validity of service, etc.
Evaluate the type of training your referral partners will need depending on the specific needs of your business and customize the program accordingly.
Stay in constant touch with the referral partners
Like every other marketing channel, a referral partner program has its share of ups and downs. You may have a successful month followed by a not-so one. Sometimes, the business also halts their referral programs due to market conditions.
Throughout all of this, it is important that you stay connected with your partners. For a successful relationship, the communication channels must never break down.
For example, your referral partner may be holding onto a referral prospect without passing it on to you as they haven't heard from you and are waiting for you to get in touch first. Ensuring you're in constant communication with your referral partners helps eliminate any uncertainties.
You can also set up programs that ensure that the parties will meet regularly, say once a month or once every quarter.
Prepare a formal agreement
For the security of your business and partner's interest, you must consider formalizing the relationship in a referral partnership agreement.

The key points to include in a referral partnership agreement include the responsibilities of each party, the mode of compensation or reward and the specific details of the referral process you intend to follow.
You would also want to include clauses around terminating the agreement and what happens if the parties need to resolve a dispute, e.g., for non-payment of a commission.
Create contests to motivate referral partners
There are several ways of incentivizing referral partners. Monetary-based commissions are one of many means of incentive. Any incentive you decide to use must be attractive and of some use to the referral partner.
One way of motivating referral partners is to create a contest where each puts their name into the pool of potential winners every time they complete a referral. This is where that referral link referred to above comes in handy as it can help track the referral and allow the referral partner to enter into the contest.
The contest need not necessarily be linked to the highest number of referrals but can instead put the referral partner's name into a raffle which is then drawn on a specific date to win certain prizes. The logic is that the more referrals the partner makes, the more likely their name will be drawn in the raffle.
Track referrals regularly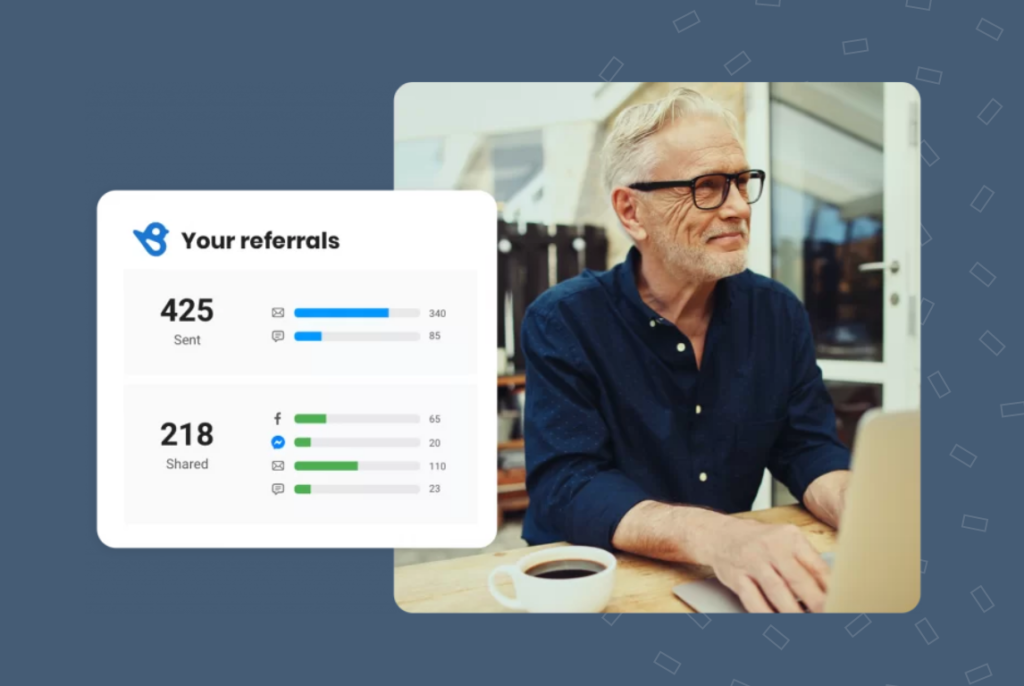 You need to track referrals regularly for the following reasons:
Promptly pay or reward the referral partner without undue delay.
Regularly review your current relationships and assess if they require improvement.
Allow the referral partner to stay updated regarding the status of their referrals.
Measure the success of your current referral partner programs.
FAQs about referral partners
How to find referral partners?
Start with the customer or client list you already have. Then target those who typically give you positive feedback. And reach out to them with appropriate incentives to refer others.
What is the role of a referral partner?
The referral partner recommends your product or services to others. Ideally, your referral partner knows your business's key selling points and how your offer differs from the competition.
What is an example of a referral partnership?
Consider a referral partnership between accountants and law firms. Lawyers advise commercial clients on setting up complex structures which naturally have tax implications. The lawyer refers the client to an accountant.
How successful are referral programs?
Referral programs have a high chance of success as they rely on existing relationships between your partners and customers. Once your partners trust you, that trust is likely to pass on to their referral networks.
How do you thank a referral partner?
There are many ways of thanking a referral partner include posting your gratitude on social media, inviting them to critical events, or offering discounts.
Conclusion
Establishing a source of referrals is crucial for any business in 2023. While it sounds like a lot of effort to establish initially, you'll likely find you already have the groundwork in place for a referral pipeline that can be more finely tuned or formalized to create a more long-lasting referral partnership.
A successful partner referral program will take advantage of the trust and loyalty your referral partner has already built and reward and compensate that referral partner for its efforts.
Automate and scale your referral process faster than ever with Birdeye Referrals!
Watch the free demo today!

Originally published