Customer acquisition is one of the biggest challenges and expenditures for businesses. However, constantly acquiring new customers without investing in strategies to retain them can prove quite harmful to the bottom line.
To first time customers turn into loyal customer, it is important to invest in building relationships with them. And that is done with relationship marketing.
This blog helps you grow your business with relationship marketing.
What is relationship marketing?
Relationship marketing is the strategy of cultivating meaningful relationships with customers to ensure long-term satisfaction and brand loyalty. This strategy uses online and offline communication channels for your business to build stronger relationships with your customer base.
This marketing strategy isn't about short-term wins or sales transactions; instead, it focuses on long-term customer retention.
Why does relationship marketing work?
Relationship marketing works as it helps you understand your audience better and allows you to stay in constant touch with your customers. Relationship marketing focuses on growing a business by building brand loyalty, improving customer retention, and, ultimately, increasing customer referrals.
Benefits of relationship marketing
Of the many marketing strategies available to grow your business, relationship marketing presents some unique benefits. By leveraging this strategy, you can:
Improve cost efficiency – Relationship marketing requires time and effort to build the customer relationship without the substantial investment that comes from other strategies such as paid channels for customer acquisition.

Boost customer retention – Engaged and connected customers grow into loyal patrons and this improves the overall customer retention rate of your business.

Increase sales – Existing customers trust your brand and know your products, so they're more likely to continue purchasing and engaging with your business.

Grow brand awareness – Satisfied customers are likely to share their stories and promote your business in their immediate circle via word of mouth or social media channels.

Outdo your competition – Relationship marketing can help you create a loyal customer base who will prefer to stay with you over your competition.
Different types of relationship marketing
Relationship marketing comes in many forms. Let's break down the critical aspects of the five relationship marketing type. Understanding these will help you choose the best strategy to grow your business.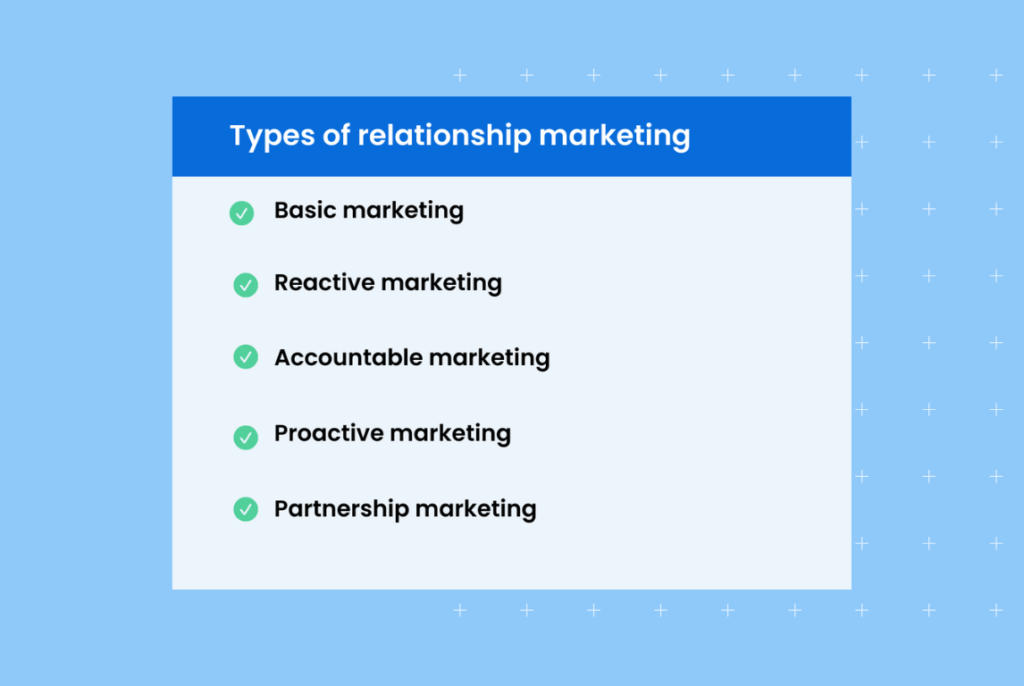 Basic marketing
As the name suggests, the first type of relationship marketing focuses on the basic techniques of marketing such as awareness, engagement, and acquisition. This technique comes in handy when a business wants to acquire a higher volume of new customers to scale their company.
Reactive marketing
Reactive marketing is a form of customer relationship management that involves you relying on the feedback from your customer (usually after a sale is complete) so that you can continue to retain the customer and take on board their feedback. For this to work consistently, we recommend providing them with the option to provide feedback after the sale is complete.
Accountable marketing
Accountable marketing goes one step further than reactive marketing. It requires the business to connect with the customer at all stages of the customer journey. This way, they can ensure the product or service meets expectations and obtain suggestions on how the business can improve the customer experience.
Proactive marketing
Proactive marketing involves the business collaborating with the customer to improve its products and services and constantly monitoring the customer. This approach requires the business to act upon suggestions and feedback and use customer data to improve the customer experience.
Partnership marketing
Partnership marketing requires the business to collaborate with other businesses (or even just one other business) in a mutually beneficial manner to target the customer base with tailored products or services based on the customer's feedback.
Top 7 relationship marketing strategies
In addition to knowing the major types of relationship marketing, it is also important to understand the various approaches you can apply to succeed in these techniques.
Applying these strategies help you improve customer satisfaction, ease customer retention, and improve business performance.
Personalization
Customers want to feel special and attended to. They expect that your relationship with them is personal and unique. You can ensure this by using their names in communications, providing personalized product recommendations, rewarding them with personaized incentives.
Segment your audience base and understand them in detail so that you can render personalized service.
Customer loyalty programs
Customer loyalty programs are a staple in all marketing strategies.
Your local cafe likely offers one by providing a card that records every purchase to provide freebies and discounts. This undoubtedly makes you feel special and forges a strong relationship.
This effect applies to all businesses and can be a significant part of your relationship marketing strategies.
Excellent customer service
The key to providing top-notch or stellar customer service is knowing your customers and their wants and needs. Build your relationship marketing strategy with customer satisfaction at its core and employ all tactics to make sure everything is perfect.
By being available to your customers and prioritizing their experience, you can build a strong and lasting relationship with them.
Customer service doesn't stop as soon as the transaction is complete. Look at different ways of providing channels where the customer can contact you directly, whether through your website, social media profiles, or email marketing.
Two-way communication
Before modern digital technology, marketing communication was typically one-way, meaning brands using channels to broadcast their message. But times have changed, and customer voice is more important than ever.
For a successful stint at relationship marketing, turn all your marketing channels into two-way communication channels where customers can communicate with you, reply with their needs, and provide feedback.
This dynamic allows communication to occur more meaningfully between the business and its customers.
Social media engagement
Brands that employ a customer relationship marketing strategy on social media typically find great success in growing their brand awareness. Key recommendations include replying to direct messages and comments promptly, looking for opportunities to start a conversation, and engaging with social media users meaningfully.
Consider which social media channels your customer base is likely to use and if there are other less-used channels that you may have neglected but could tap into.
Exclusive offers and events
Above, we've touched on some types of loyalty programs that businesses typically employ. However, there are other exclusive offers and events that a business can offer its customer base. Some ideas in this respect include targeting customers with specific emails announcing a particular launch or even a special offer available only for a limited time.
Another common type of accountable marketing offer could be a particular perk a special type of customer can obtain (if they subscribe to a higher class of membership, for example.)
Real-world examples of relationship marketing in action
It won't surprise you that several globally successful businesses effectively employ a relationship marketing strategy. Here we'll share six examples of top brands that successfully leverage relationship marketing and marketing automation strategies.
Amazon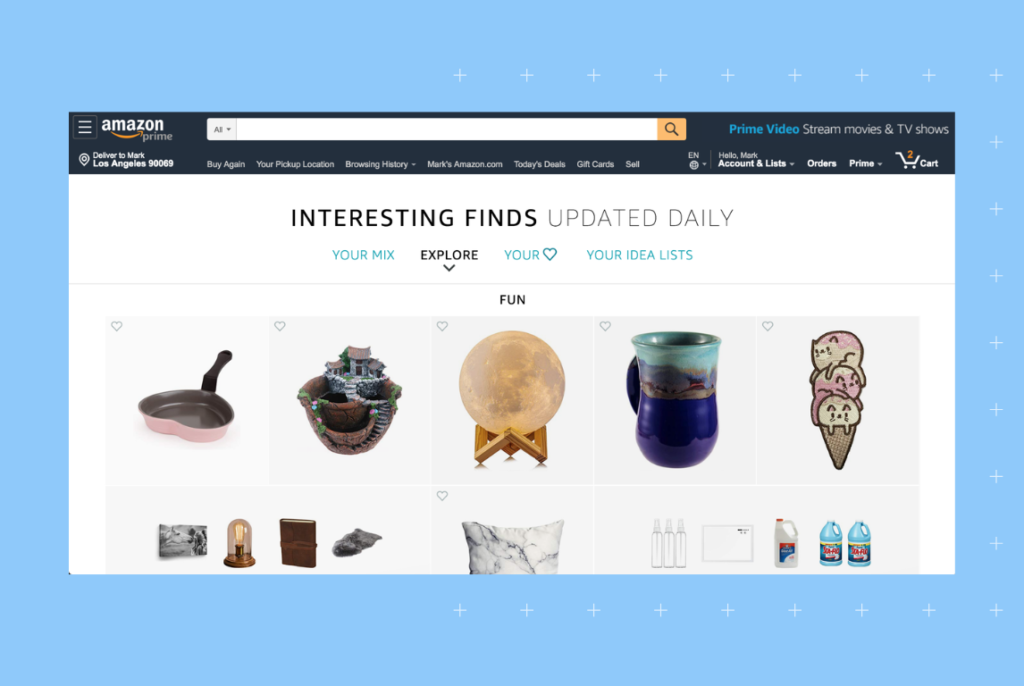 Amazon utilizes relationship marketing to significant effect through several different ways, including web pages tailored to individual preferences, timely customer responses, access to its loyalty program known as Amazon Prime (which gives its users free or discounted express shipping,) and even an "Ask an owner" feature.
Nike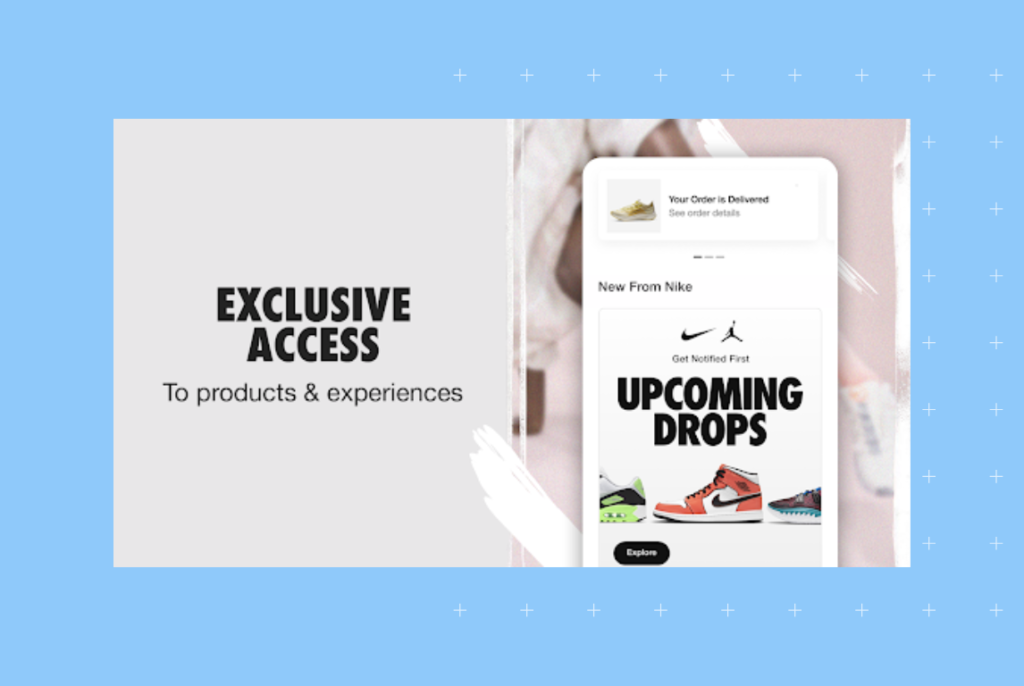 The company activates relationship marketing especially through celebrities or elite athletes such as Michael Jordan or LeBron James. Nike has devised a customer retention strategy via their Nike App, which offers a rewards program and exclusive and early access to products.
To improve customer satisfaction, Nike also offers a 30-day test for its shoes so that customers don't need to endure any stress when they've ordered it online.
Sephora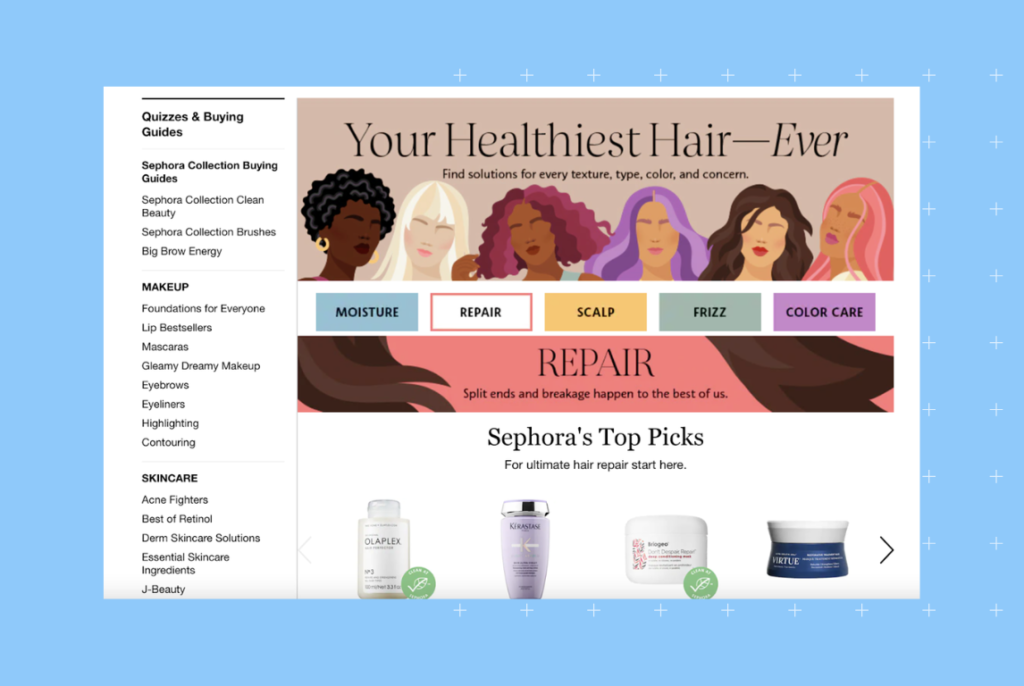 Sephora produces engaging content targeting its customer base, launched a beauty bot in 2016 to help its customers find Christmas gifts for their friends and family, and even used Google Assistant to create personalized content such as beauty quizzes. In addition, Sephora's App is heavily personalized, allowing for an in-app messaging service and detailed user profiles, including the user's beauty information, such as hair and skin type.
Harley Davidson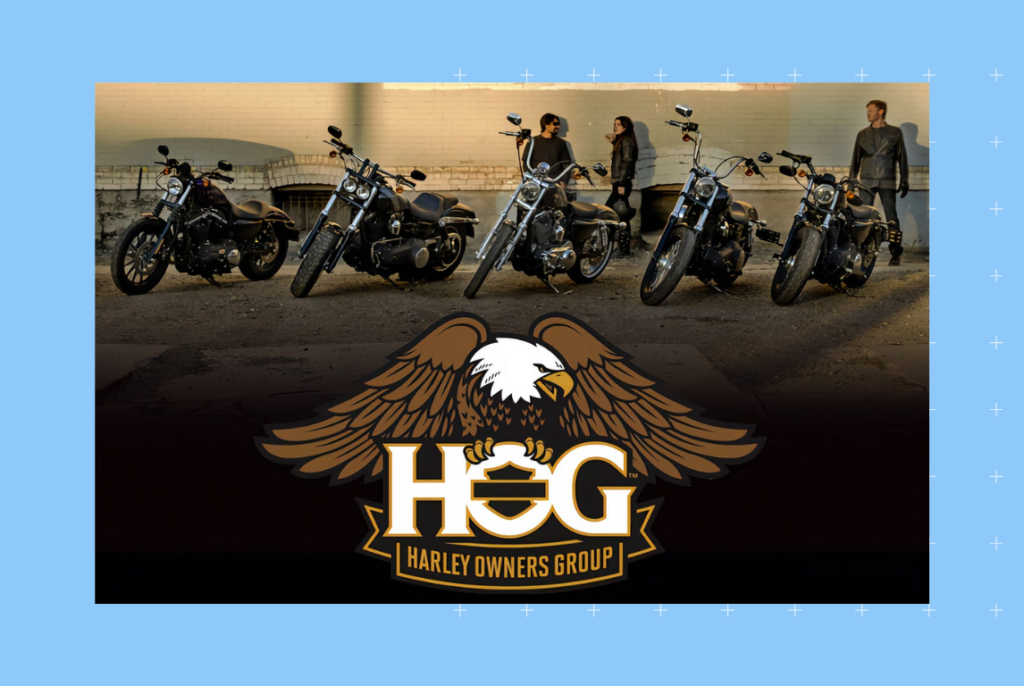 A customer who buys a Harley Davidson is unlikely to be a one-time consumer. This is because once they make their first purchase, they become part of the Harley family for life through the Harley Owners Group, which helps keep the customer connected with other members and the business itself.
In addition, Harley Davidson sponsors events, seminars, meetings, and other promotions to increase brand awareness.
Spotify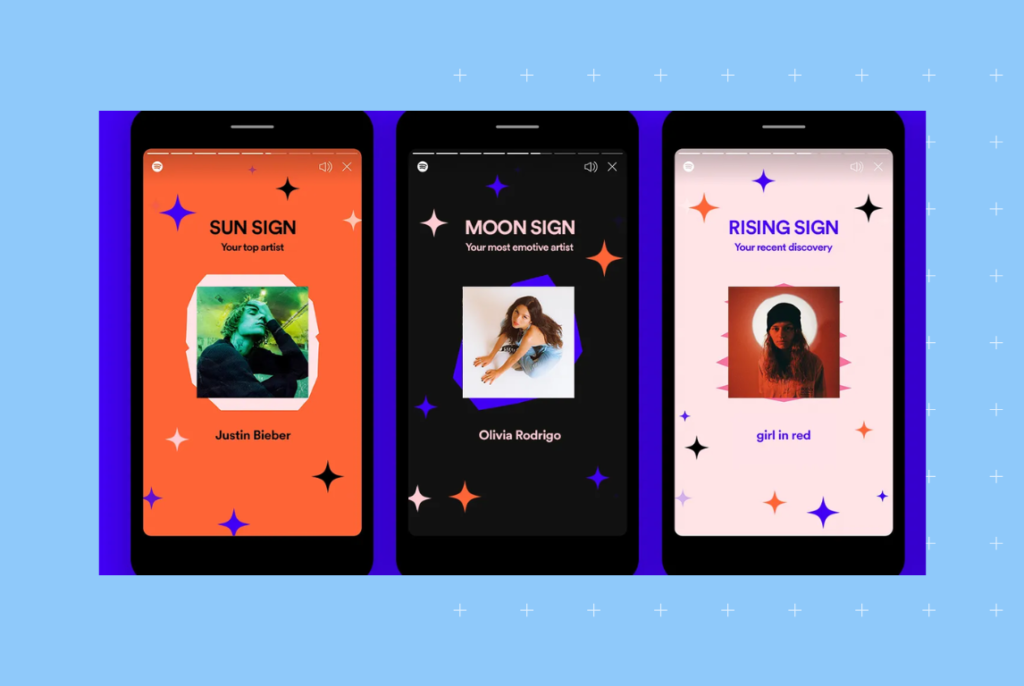 With the data of some 523.9 million paying users, Spotify can tap into the personal tastes of each of its customers and reach out to them in various ways. One such example is the 'Found Them First' campaign, which highlighted to users how their listening habits had changed the music industry. Another example is the "Only You" campaign, which provided personalized content to each user from a one-to-one standpoint with the Spotify brand.
FAQs about relationship marketing
Why is relationship marketing important?
Relationship marketing is crucial because you need relationships if you are motivated to build a successful business that stands the test of time. 
How can relationship marketing help a company?
Relationship marketing can help companies reduce costs, retain customers, increase sales, boost brand awareness, and stay ahead of the competition.
What is a relationship marketing strategy?
Relationship marketing is the method of cultivating meaningful and long-lasting customer engagements, securing lifetime value and brand loyalty.
What is the main goal of relationship marketing?
The main objective of any relationship marketing plan is to increase customer loyalty, build brand awareness, increase customer acquisition, and differentiate your business from your competition.
Final thoughts on relationship marketing
Take the time to employ a comprehensive relationship marketing strategy. The result will increase the likelihood of converting a one-time purchaser into a repeat customer. Also, expect to significantly increase your brand awareness and learn a lot about your customers' wants, needs, and preferred methods of communication.
In many respects, building your relationship marketing strategy is a low-risk, high-reward effort.

Originally published