Microsoft's State of Global Customer Service Report showed that 77% of customers view brands more favorably if they seek out and apply customer feedback. If your business isn't actively gathering feedback, it may be time to rethink your stance. In this blog post, we'll explore the best customer feedback tools you can use to quickly gather, manage, analyze, and action customer feedback.
What are customer feedback tools?
Customer feedback tools are just as the name implies. It is a software solution that lets you collect and manage user feedback. In addition, you can use customer feedback software to measure and analyze the website feedback, survey responses, and customer opinions you receive.
The goal of the feedback software is to help you make data-driven decisions to improve your offerings and business. Industry experts are labeling 2023 as the "feedback economy." And companies are relying on feedback tools to facilitate continued growth in this new normal, driven by customer experiences and input.
Benefits of customer feedback tools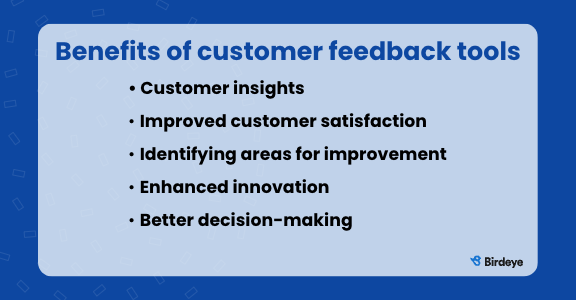 Whether you're creating customized questionnaires or leveraging Net Promoter Score (NPS) models for customer feedback, you're going to need the right tools to execute. Here are the biggest advantages of incorporating feedback software into your operation.
Insight into customer needs
Customer surveys can help you identify specific customer needs and preferences. You can also find out whether you're offering everything your customers are looking for. You may be missing opportunities to grow your bottom line.
Improved customer satisfaction
Product feedback may reveal areas for improvement. For instance, maybe the customers who are coming to you for vehicle maintenance would also like car washing services. By offering what your customers want, you can ensure a better user experience for new and existing customers who come through your doors.
Identifying areas for improvement
Sentiment analysis may not always return positive. But that's ok and actually still valuable since it can point to areas of improvement you might not otherwise know about without feedback. For example:
Your salesperson went off script and a customer reported them as too pushy.
Or, not everyone got a gift bag at your last customer appreciation day, as intended.
You received customer feedback about your website being confusing, prompting a better solution for improving user experiences.
Once you enable your customers to provide their feedback, you'll be able to identify opportunities to make your business better.
Enhanced innovation
User feedback can reveal areas where you're falling behind in your market. Or it can reveal what other companies are doing that you aren't. Feedback keeps you in tune with innovations in your industry and competition. Who knows, you may discover new, innovative trends and approaches you can use in your business.
Better decision-making
As you gain a better understanding of customers' preferences, needs, and pain points, you can create solutions that target those specific opportunities. This lets you make decisions from a position of knowledge rooted in knowing what your customers want most.
Selecting a customer feedback tool
Does it work for your needs?: Consider how you want to collect customer feedback. There are customer feedback tools great for creating and sending surveys alone. There are helpdesk tools that assist in collecting and analyzing sentiments ongoing. And there are other tools that help you gather and display customer reviews. Consider what you'd like to achieve in using a customer feedback tool and ensure that it matches your needs.
Is it user-friendly?: There are customer feedback tools that are chock-full of complex features and applications. And while they're comprehensive, they can also be tough to use. Collecting feedback is only useful if you can do something with it. Find a customer feedback tool that makes it easy for you and your teams to plan your next steps for improving your business and products.
Check for analytical capabilities: Not all customer feedback software has analytical capabilities. Some customer feedback tools are simple surveying solutions and may only provide you with an analysis of the feedback they've collected. You might instead need additional analytical capabilities or want to monitor changes over time.
Get the right level of support: Consider how much support you require in getting set up and ongoing use with the customer feedback tool. If you have a tech-savvy team, you may not need much customer support. But if you're new to this type of software, you may need more hands-on help. Explore whether the tools you're investigating have customer demos, live chat support, a helpdesk, or a support line, to determine whether they can meet your technical needs.
Does it work for your budget?: Even if you find a customer feedback tool that checks all the other boxes, you're still going to need to consider your budget. Identify what needs you have now and try to project what you'll need from your software as you grow. Remember, you'll likely need to invest in improvements as you respond and act on those customer sentiments. You can always upgrade feedback tools later, as your budget allows.
Popular customer feedback tools
Birdeye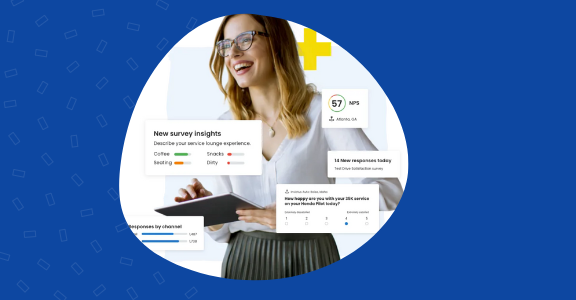 Not to toot our own horn but Birdeye Surveys can create and automatically send surveys via text or email creating a low-friction experience to drive customer participation. It also harnesses the power of artificial intelligence (AI) to help you uncover emerging trends and valuable learnings about your customers. Watch our free demo to learn more.
SurveyMonkey
SurveyMonkey is a simple survey tool that allows businesses like yours to create and send surveys to gather insights and feedback. Explore sending as many surveys as you want for free, with up to 10 questions. Paid plans come with added features like analytics.
Typeform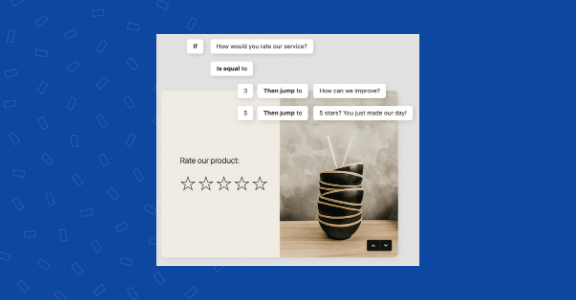 Typeform lets you take advantage of customizable forms, fun quizzes, and surveys to collect feedback from your audience. It's a great tool for spotting areas of improvement with its engaging and interactive survey options.
Qualtrics
If you've ever wanted to gather feedback at every stage of the customer journey, Qualtrics could be a good solution. It even lets you collect feedback from an array of channels, including SMS, email, and your website. It's a comprehensive research platform that includes market research surveys, employee experience feedback, and customer engagement metrics.
Medallia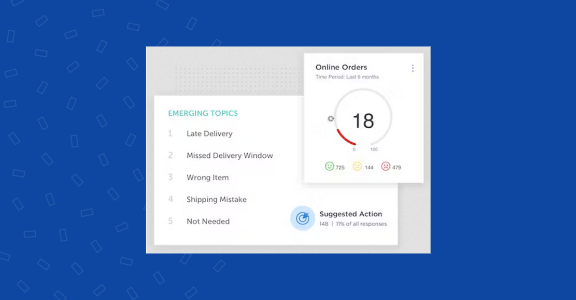 Medallia is another powerful tool and management platform for capturing feedback at every touchpoint during the customer journey. The tool also helps you build out a customer profile for every customer, with detailed data and insights. And it provides real-time analysis, so you can have an immediate collection of feedback insights.
Zendesk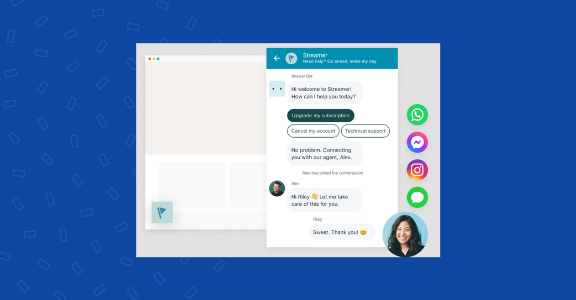 Zendesk is a popular helpdesk solution for businesses of any size. Typically, Zendesk is used as a technical support tool. But since your customers are likely to be sending you issues they're encountering with your website or product, it's a good place to dig for customer insights too. Zendesk's features for gathering and managing customer feedback is applicable across various channels, as well.
UserVoice
UserVoice is invaluable when it comes to gathering specific and detailed feedback on your products so that you can improve on them. It's a helpdesk and feedback software with a full suite of tools for managing, collecting, and responding to customers' feedback.
GetFeedback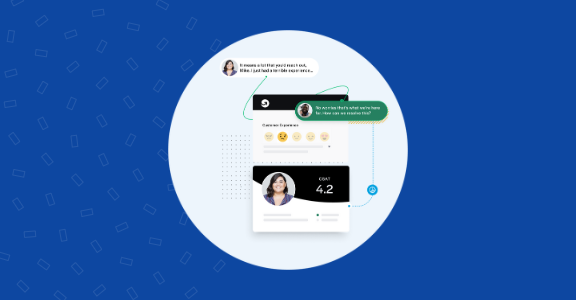 GetFeedback lets you gather valuable insights needed to improve customer retention, enhance the adoption of products or services, encourage customer loyalty, and win back churned customers. It's another popular feedback software that collects customer experience and user experience data from a host of channels online.
Customer Thermometer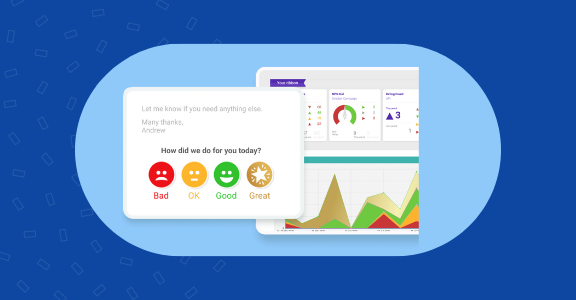 Customer Thermometer promises to help you gather feedback from your customers fast with one-click surveys. It's perfect for improving customer experience by collecting real-time feedback. And the simplistic nature of these surveys makes them a breeze to create and facilitate.
Yotpo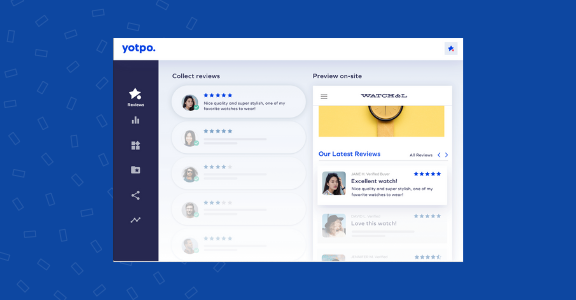 Yotpo gives you access to a suite of tools you can use to engage your eCommerce customers and encourage them to leave reviews online. It's a platform solution that works great for product-based sales and simplifies how you collect and share reviews.
Delighted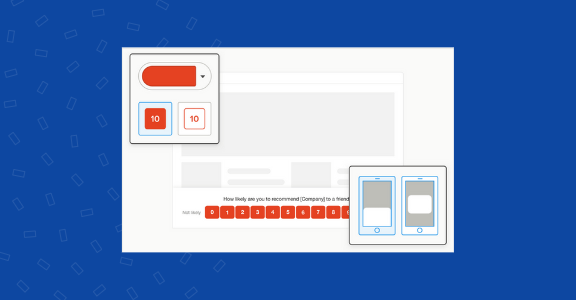 This customer feedback tool, as the name implies, captures "delightful" experiences and measures customer loyalty. It also provides access to eight premade survey templates you can deploy with ease.
FAQs about customer feedback tools
What is a customer feedback platform?
A customer feedback platform is software that allows you to gather and manage customer feedback digitally. In some cases, the platform will offer analytics features to better identify actionable insights you can use to grow your business.
What are four 4 methods you can use to obtain feedback from the customers?
Four methods to obtain feedback from customers are online surveys, asking for feedback via email, soliciting comments on social media, and interviewing customers directly.
How do you keep track of customer feedback?
To keep track of customer feedback, set up a trackable system to collect and organize responses by using feedback forms or a customer feedback management tool. Regularly reviewing and analyzing the feedback can provide valuable insights for improving your offerings.
Gain valuable insights with a customer feedback tool
If your business doesn't have a dependable feedback loop in place, it may be time or less you're going to miss out on important customer feedback to improve your business. You can make it easy to access your feedback tools by installing a feedback widget on your website or sending links on social media.
Your customers and what they think about your offering are the lifeblood of your company, and with customer feedback software, you can find the direct path to better customer satisfaction.

Originally published