Cultivating reviews and managing online reputation is essential for storage facilities aiming to attract and retain customers. But with so many review sites out there and new platforms emerging constantly, it's hard to decide where to focus your efforts.
Running a business comes with a lot of work — so much to do, so little time to do it. You want to prioritize the platforms that will have the most significant impact.
In this article, we'll take a deep dive into the top storage facility review websites and directories to maximize visibility, build trust, and grow your business.
Why storage facilities need reviews
First, let's talk about a few of the reasons why generating reviews is crucial for your storage business.
1. Reviews impact purchase decisions
Roughly 72% of prospective customers won't take action until they read online reviews about a business. Consumers want to know that other people like them have had good experiences with your business. It gives them the peace of mind they need to choose you over your competitors.
2. Reviews build trust and credibility
Reviews help people trust you — they make people feel like they know your brand, even if they don't. In fact, After friends and family, online reviews are the most trusted source of data for evaluating a business' reputation.
3. Consumers research before purchasing
Consumers research a local business before making a purchase 68% of the time. People want to ensure that the local businesses they patronize are reputable and reliable, and reviews give valuable insight into the customer experience, product quality, and more.
4. Multiple sources provide greater confidence
93% of consumers read at least two reviews when researching a potential vendor or service provider. By cultivating positive feedback across various sites, you show potential renters that your 5-star rating isn't a fluke; people say good things about your brand everywhere you have a presence.
More reviews
More revenue
See how Birdeye can help you collect and manage reviews effortlessly.
6 public storage review sites and directories to consider
Not sure which storage review sites your facility should leverage? Here are the top 6 platforms and directories you need to know about.
1. Google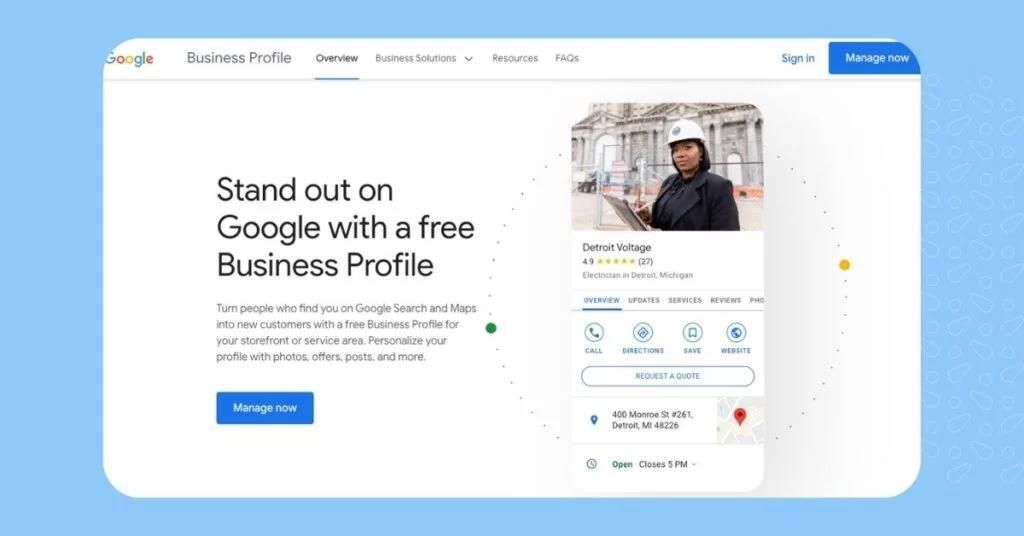 There's no doubt that Google is the king of search — the popular search engine processes over 8 billion searches a day. If there's one review site you can't afford to skip, it's Google. If you're not convinced, consider the following statistics:
Optimizing your Google Business Profile with photos, an informative description, and accurate business details is a good starting point. But if you want to win on Google, reviews are a must. By collecting and responding to reviews on Google, you don't just build trust — you boost your search engine optimization (SEO) efforts and get more eyes on your business.
2. Facebook
With over 3 billion active users, Facebook is invaluable for storage brands aiming to boost visibility, engagement, and leads. Your Facebook business page allows you to share photos, post updates, promote offers, and interact with your local community of current and prospective renters. It also allows people to review your business — once a review is published, anyone who visits your business page can read it.
By proactively inviting satisfied customers to leave feedback on your Facebook page, you generate valuable social proof and show potential customers what makes your facility the best option out there.
3. Better Business Bureau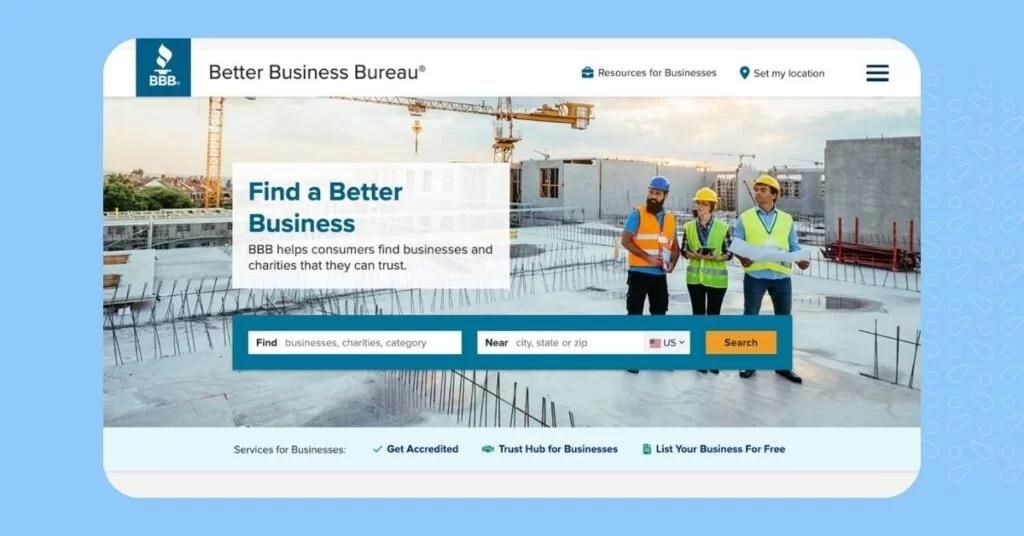 As one of the longest-standing independent business review and rating institutions, the Better Business Bureau (BBB) holds significant mindshare and credibility in the minds of consumers.
It's important to note that listing your business on the Better Business Bureau (BBB) is not the same as getting accredited. You can have a business profile on BBB for free, which will include basic information about your business and allow consumers to post reviews and complaints.
Becoming an accredited business on BBB is not free — it can cost anywhere from around $400 to over $1,000 a year. Accredited businesses can use the BBB seal in their marketing materials, among other benefits, which can boost consumer trust and potentially lead to increased business.
4. ConsumerAffairs
ConsumerAffairs is one of the most trusted and authoritative consumer review sites, especially for service-based businesses. With abundant organic search traffic coming from prospective renters comparing options, maintaining a polished and up-to-date ConsumerAffairs presence can significantly boost your credibility in the consideration phase, ultimately leading to higher conversion rates.
Claiming and optimizing your ConsumerAffairs profile allows you to closely monitor sentiment from renters, address concerns, thank happy customers, and respond to your feedback. This visibility helps you take control of your local reputation and brand perception.
5. ThreeBestRated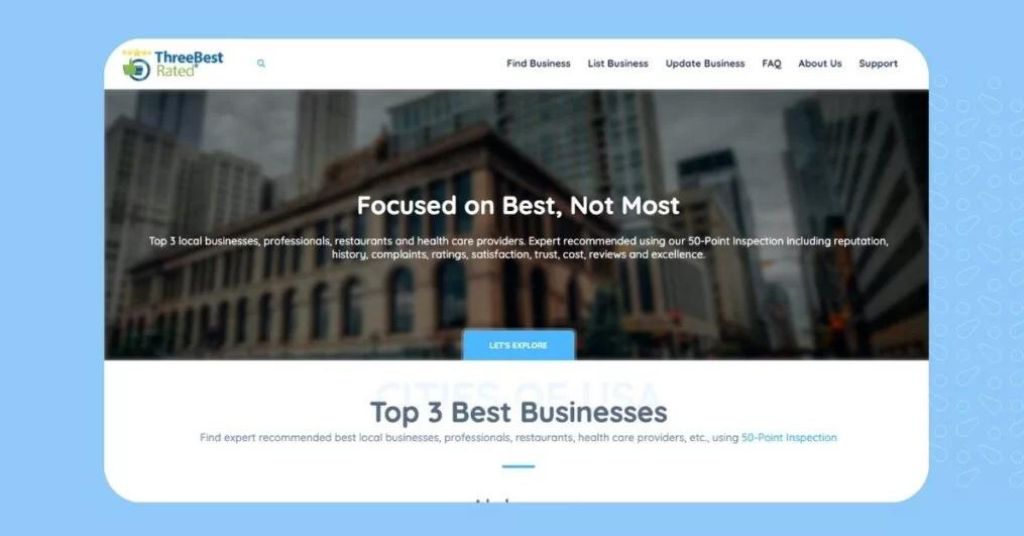 ThreeBestRated is a platform that lists the top three local businesses, professionals, and various service providers — including public storage facilities — in key cities across the globe.
You can submit your business for consideration for free, but not every business is accepted. The selection process for ThreeBestRated listings is rigorous, with a focus on various factors such as the business's reputation, history, complaints, ratings, proximity, satisfaction, trust, and more.
6. SpareFoot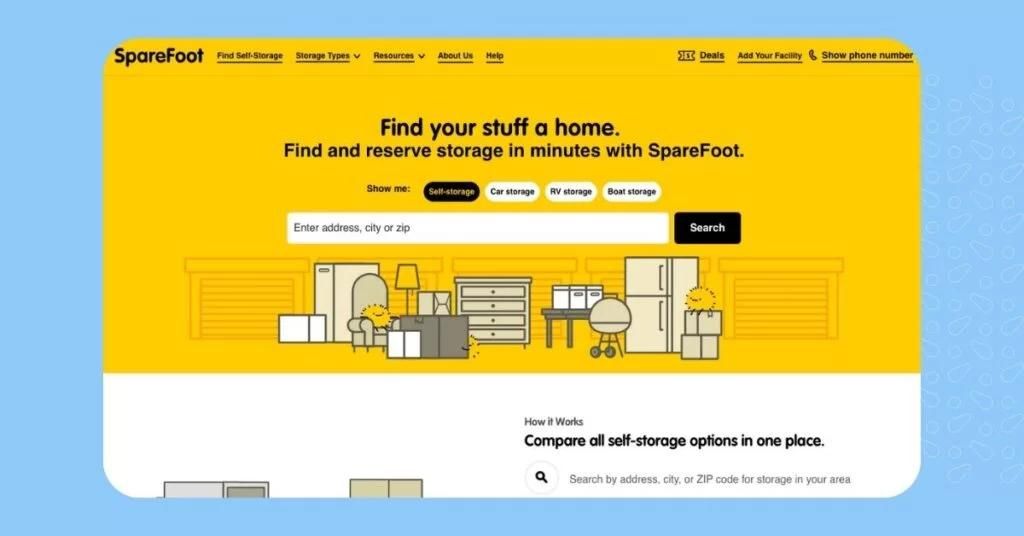 SpareFoot is a storage review site and marketplace that allows you to create free listings for storage units and facilitates rentals between consumers and storage operators.
Creating a listing on SpareFoot is a straightforward process. First, you'll need to fill out a form to help SpareFoot understand the setup and the value you offer. Following this, you can create your listing — it'll only take about 10 minutes.
It's important to note that while creating a listing on SpareFoot is completely free, Sparefoot does charge a fee any time a customer reserves one of your units through the platform.
Which platforms should your storage facility prioritize?
Now that you understand why your online reputation matters and you know about the most popular platforms, let's talk about where to focus your efforts.
There are two main types of public storage review sites and listing platforms you should consider:
Big names: Review sites that everyone knows and loves, like Google.
Niche platforms: Platforms that are specific to your industry.
Ideally, you should show up on both types of platforms. We'd recommend starting with bigger names like Google and Facebook and then choosing a handful of industry-specific storage facility review websites to add to the mix. Remember: the more relevant platforms your facility shows up on, the better.
Storage facility review website FAQs
How do I grow my storage business? 
There are a lot of effective ways to grow a storage business, including: 
1. Establish a strong online presence through SEO. 
2. Encourage satisfied customers to review your business on various platforms. 
3. Start a referral program that rewards customers for referring new tenants. 
4. Run promotions or discounts during the slow season. 
5. Consider offering climate-controlled units or catering to broader customer needs by offering moving supplies. 
Where is the best place to advertise storage facilities? 
The best places to advertise storage depend on your company and your overall marketing strategy. However, it's a good idea to consider public storage facility sites like SpareFoot and SelfStorage.com, Google Business Profile, and social media platforms like Facebook. 
Collect and manage reviews effortlessly with Birdeye
Deciding which public storage review sites to use is step one. In order to scale, you need automated tools to easily collect, publish, and manage reviews at scale across all locations.
That's where Birdeye comes in. With Birdeye, you can:
Collect and respond to reviews effortlessly
Save hours by using AI to respond to reviews faster and in the best tone
Analyze customer sentiment and track performance in a unified dashboard
Ready to boost your business's reputation? Watch a demo today to see how Birdeye can help your storage service business grow.

Originally published