OREM, UTAH (PRWEB) JUNE 18, 2018
Curve Dental Partners with Birdeye to Provide a Comprehensive Dental Marketing Solution
New integration will enable dentists to automatically get new reviews and attract new patients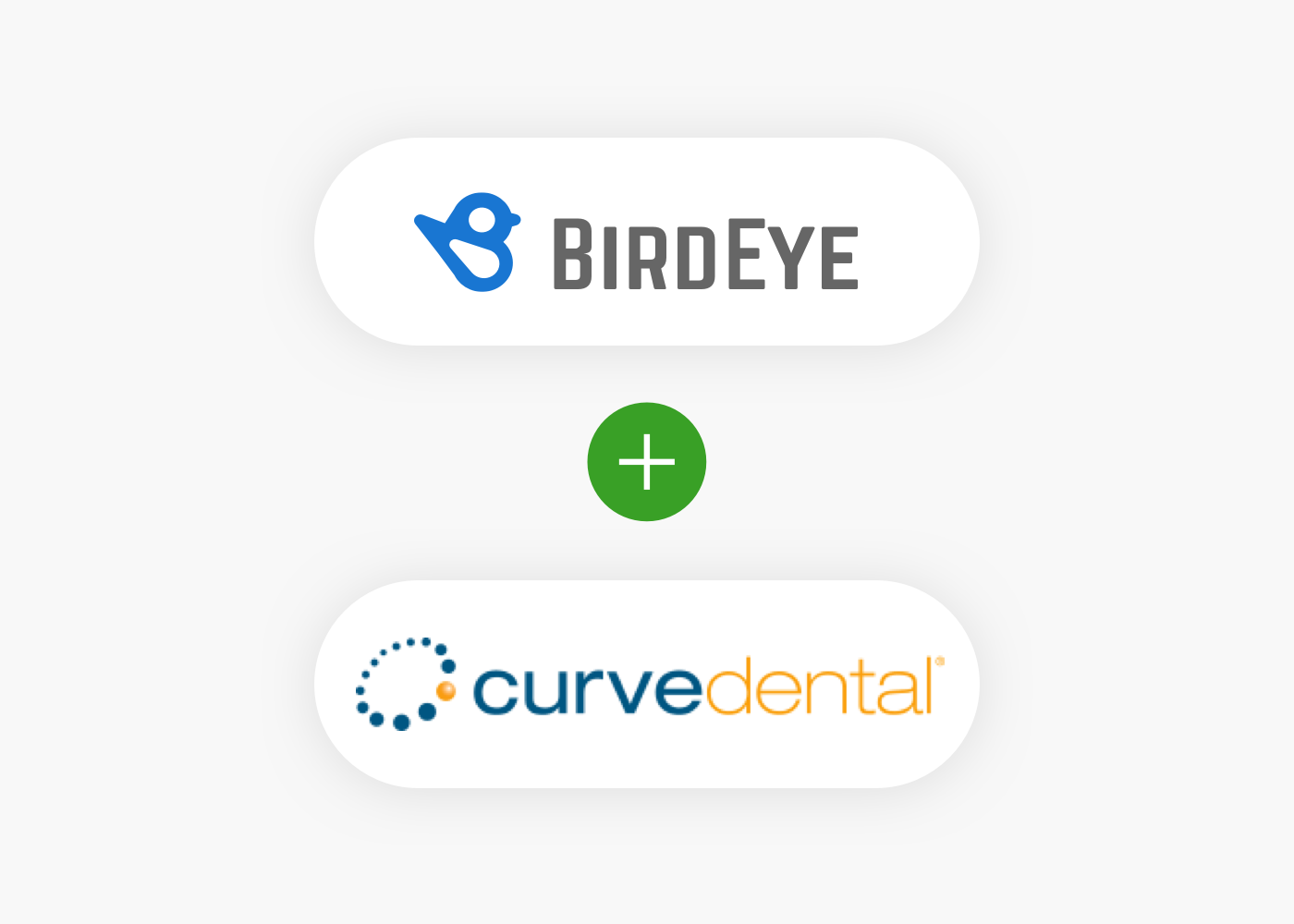 The profession's #1 rated management system, Curve Dental, and the leading patient experience platform, Birdeye, announced today an integration partnership. With this new integration, Curve Dental customers will be able to grow their online reputation and attract new patients by automatically monitoring, generating, and managing patient reviews.
The integration with Birdeye seamlessly connects the with the dentists' patient contact information in Curve Dental and automatically sends customized review requests to each patient after an appointment is completed. As a result, dentists can generate new reviews and improve their ratings on sites like Google and Facebook without adding any extra work to their day. Practices can also use Birdeye to automatically send dental surveys to patients after an appointment to better understand the patient experience. Birdeye is fully HIPAA compliant so patient privacy is safeguarded throughout the review collection process.
"A seamless integration with Birdeye provides our customers with quick access to a comprehensive online reputation management solution," said Ian Zipursky, President of Curve Dental. "With more than 25,000 businesses, Birdeye is a clear leader in providing dental practices with the tools necessary to build positive patient experiences and net more reviews. Our customers can greatly benefit by leveraging Birdeye's technology to grow their practices. We are excited to have them join our growing list of partnerships."
"We're excited to partner with Curve Dental to help dental practices grow and improve by collecting new reviews and sending dental surveys to patients," said David Tulkin, Director of Business Development at Birdeye. "Together, Birdeye and Curve Dental are providing dental practices with the resources they need to manage their online business and focus on what matters most, taking care of patients."
About Curve Dental
Founded in 2005, Curve Dental provides web-based dental software and related services to dental practices within the United States and Canada. The company is privately-held, with offices in Orem, Utah and Calgary, Alberta. The company strives to make dental software less about computers and more about the user experience. Their creative thinking can be seen in the design of their software, that's easy to use and built only for the web. Dentists can call 888-910-4376 or visit https://www.curvedental.com to learn more.
About Birdeye
Birdeye is a SaaS platform that reimagines the way customer feedback is used to acquire and retain connected customers by closing the loop between reputation marketing and customer experience. Birdeye enables businesses to get new reviews and captures existing customer sentiment from review sites, social media, Net Promoter Scores, and support cases in real-time. Birdeye converts all feedback into actionable insights so businesses can engage in every step of the customer journey, establish a positive online presence, and benchmark performance across locations and against competitors. The Birdeye platform is trusted by 25,000+ businesses and prominent F1000 enterprises. Birdeye was founded in 2012 by Google, Yahoo, Amazon alumni and backed by Silicon Valley who's who including Trinity Ventures, Salesforce founder Marc Benioff and Yahoo co-founder Jerry Yang. Learn more at Birdeye.com.