MANSFIELD, TEXAS (PRWEB) MAY 11, 2018
Dental marketing company Smile Savvy integrates with Birdeye to help dental practices grow
Birdeye and Smile Savvy integration enables dental practices to automatically get new reviews to attract new patients.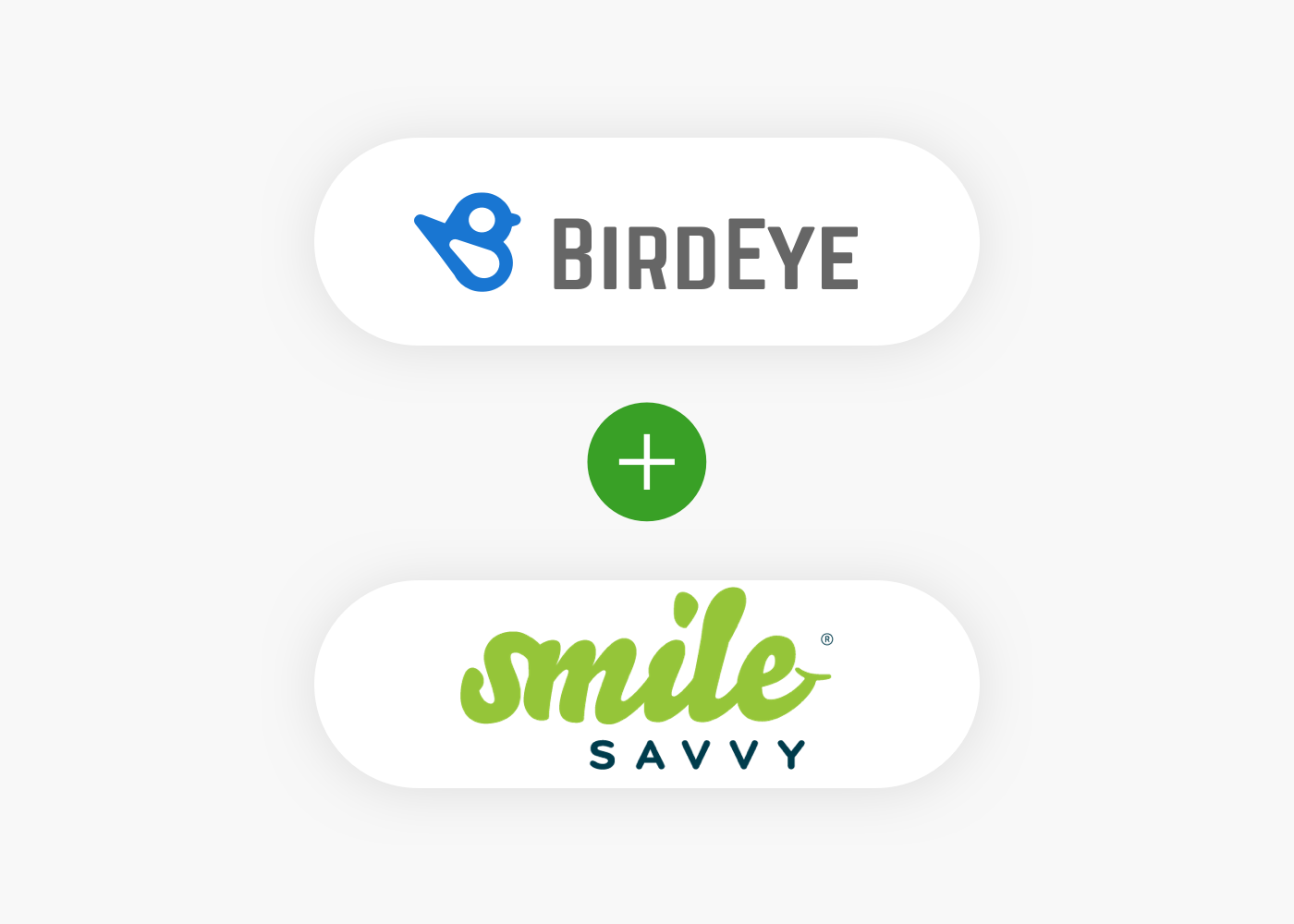 Leading dental marketing company Smile Savvy today announced its partnership with Birdeye, the top patient experience and online reputation management software for dentists.
With the Birdeye integration, dentists can now automatically send review requests to their patients when an appointment is marked as completed in Smile Savvy. Connected to the Smile Savvy platform, Birdeye automatically sends customizable review requests via email or SMS based on the preferences set within the Birdeye dashboard. Dental offices can customize the timing, branding and content of review requests to get new reviews and improve ratings on sites like Google, Facebook and Vitals without adding any extra work to their day. Birdeye is fully HIPAA compliant so patient privacy is safeguarded throughout the review collection process.
Smile Savvy already provides a review monitoring and alert service called Review Pro, and this integration with Birdeye, a dental marketing company focused on patient experience, will be a powerful complement to Review Pro. The Birdeye integration will give dentists control over every angle of the patient review process, from initial review request to review monitoring to cross-posting great reviews on social media channels for more visibility.
"We want to continue to provide the most effective review building tools for the dentists we serve," said Scott Childress, Executive Director at Smile Savvy. "While our current review builder continues to work well for our clients who want a more hands-on approach to review building, Birdeye offers practice management software integrations that make it even easier for busy dental offices to quickly grow reviews from happy patients without a significant increase in staff responsibilities."
"We're thrilled to partner with Smile Savvy, a top dental marketing company, to help dentists improve online visibility and build trust with new and existing patients," said David Tulkin, Director of Business Development at Birdeye. "We share Smile Savvy's mission to help dentists grow using innovative, effective marketing strategies that don't disrupt their daily workflow so they can stay focused on providing exceptional patient care."
About Smile Savvy
Smile Savvy provides dentists with comprehensive solutions for both online and offline marketing and reputation management in a constantly evolving landscape. Their expertise in website design for dentists, social media marketing, local and organic search engine optimization and reputation management has successfully connected pediatric dentists with patients for over 18 years. Smile Savvy has grown into the leading internet marketing company for pediatric dentists, serving over 40% of pediatric dentists nationwide.
About Birdeye
Birdeye is a SaaS platform that reimagines the way customer feedback is used to acquire and retain connected customers by closing the loop between reputation marketing and customer experience. Birdeye enables businesses to get new reviews and captures existing customer sentiment from review sites, social media, Net Promoter Scores, and support cases in real-time. Birdeye converts all feedback into actionable insights so businesses can engage in every step of the customer journey, establish a positive online presence, and benchmark performance across locations and against competitors. The Birdeye platform is trusted by 25,000+ businesses and prominent F1000 enterprises. Birdeye was founded in 2012 by Google, Yahoo, Amazon alumni and backed by Silicon Valley who's who including Trinity Ventures, Salesforce founder Marc Benioff and Yahoo co-founder Jerry Yang. Learn more at Birdeye.com.