Company Snapshot
Blow It's a Hair Thing is a hair salon that offers a range of services, including haircuts, colouring, and styling. Their experienced team uses high-quality products and the latest techniques to create customised looks for each client. They are committed to providing a relaxing and enjoyable experience for every customer.
Building trust before a new client booking
Blow It's a Hair Thing chooses Birdeye because it provides a quick and easy process to send out, follow up and keep track of review requests sent. Using the platform has made a significant impact on business. By automating the review process, they are able to generate more reviews and manage them more effectively, which has resulted in an increase in positive feedback and customer engagement. With Birdeye, Blow It's a Hair Thing can also monitor and respond to customer feedback, promoting their brand and improving their online reputation.
Blow it's a Hair Thing has seen the following key improvements in the past 12 months with Birdeye:
142 new reviews generated
32% increase in calls to the business (3,149 calls)
69% increase in website visitors (7,364 clicks)

12%

increase in direction requests (

1,970

requests)
8% increase in discovery searches (

25,600

appearances)
29% increase in Google profile views (

34,624

views)
Birdeye gets you real results that help you be chosen
Data is from over 90,000 Birdeye business customers
Birdeye: The Obvious Choice
Winning over 400 awards for 10 quarters in a row, Birdeye is the most-awarded and highest-rated customer experience software for businesses of all sizes.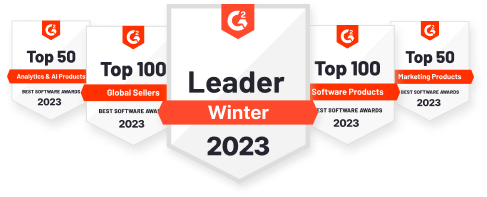 2,659 reviews

491 reviews