How Drop Dead Pest Control provides jaw-dropping customer experience across multiple franchises.
Company Snapshot
Drop Dead Pest Control is a pest control company based in Menai, Sydney. The growing franchise is wildly know for their professional, efficient, and eco-friendly pest management solutions. Their team of experts uses safe and efficient methods to eliminate pests, ensuring customer satisfaction. They offer competitive pricing and a range of services including termite control, rodent control, and spider control.




"Apart from being able to send review requests to clients once your job has been completed and them post to our Google business listing, the best thing about Birdeye is the webchat. Everything being in one spot means its easier for us to respond quickly to inbound inquiries and we can also reply with the automated responses."
Jodi Urey
Co-Owner and Founder, Drop Dead Pest Control
Giving customers a voice
Drop Dead Pest Control was looking for a way to simply generate, monitor and respond to review requests to after noticing they receive most enquiries through people searching online and finding them in Google Maps. With the help of Birdeye reviews, they have been able to generate a large number of 5-star reviews and communicate with their inbound inquiries all from their website, Facebook, Google, text and email all from one place with our unified inbox.
Drop Dead Pest Control has seen the following key improvements in the past 12 months with Birdeye:
1,628 inbound messages to their unified inbox
98% increase in calls to the business (2,019 calls)
110% increase in website visitors (2,122 clicks)

678%

increase in direction requests (311 requests)
99% increase in discovery searches (30,651 appearances)
271% increase in Google profile views (65,747 views)
Birdeye gets you real results that help you be connected
Data is from over 90,000 Birdeye business customers
"We loved the idea of the Birdeye reviews software from the minute we saw it and it certainly has not disappointed us. In our first 6 months of using the software, we generated over sixty 5-star reviews across Google and Facebook!"
Jodi Urey
Co-Owner and Founder, Drop Dead Pest Control
Make your business the obvious choice about your competition
Birdeye: The Obvious Choice
Winning over 400 awards for 10 quarters in a row, Birdeye is the most-awarded and highest-rated customer experience software for businesses of all sizes.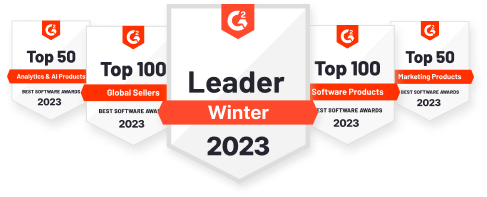 2,572 reviews

473 reviews