Discover how Massey Family Chiropractic achieved a 200% increase in positive reviews.
Company Snapshot
Massey Family Chiropractic is a chiropractic clinic located in Dee Why, Australia. Their team of experienced chiropractors provides personalised chiropractic care to help patients achieve optimal health and wellness. They use state-of-the-art techniques and equipment to treat a range of conditions, including back pain, neck pain, headaches, and more. Massey Family Chiropractic is committed to providing exceptional care and helping patients achieve their health goals.
Massey Family Chiropractic has seen the following key improvements in the past 12 months with Birdeye:
73 new reviews generated
237% increase in calls to the business (958 calls)
470% increase in website visitors (684 clicks)
509% increase in direction requests (247 requests)
94% increase in discovery searches (18,804 appearances)
31% increase in Google profile views (15,643 views)
Birdeye gets you real results that help you be chosen
Data is from over 90,000 Birdeye business customers
Birdeye: The Obvious Choice
Winning over 400 awards for 10 quarters in a row, Birdeye is the most-awarded and highest-rated customer experience software for businesses of all sizes.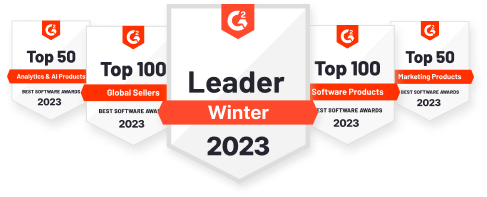 2,659 reviews

491 reviews