Company Snapshot
Dr. Len Tau has been practicing dentistry since 1999, and in 2007 took over another dentist's office and rebranded it as The Pennsylvania Center for Dental Excellence. Today, the practice strives to deliver quality service to every patient.
Building an online reputation from scratch
Dr. Tau knew that to get new patients, he would need to outshine fierce competition online. The most effective way to do this? Collecting reviews from his existing patients -- 84% of patients trust online reviews as much as personal recommendations.
Most of the review generation solutions available were not focused on getting reviews on Google and Facebook, and these are the sites patients cared about most. Other solutions required a lot of tedious manual work that most dentists, including Dr. Tau, simply do not have time to manage. Dr. Tau even tried asking his patients for feedback in person, but he soon realized that none of his efforts were generating results.
"Patients are those who already see you in the office, you are looking to attract people who have never seen or heard about you before. To attract these people to your practice, you have to put your best foot forward and Birdeye allows that."

Dr. Leonard Tau, DMD
Pennsylvania Center for Dental Excellence
Collect feedback from every patient automatically
Birdeye proved to be the easy, effective review generation solution he needed. The Birdeye platform not only allowed Dr. Tau to ask every patient for a review via SMS after an appointment without lifting a finger; the platform also sent patients to popular sites like Google so they could easily write a review.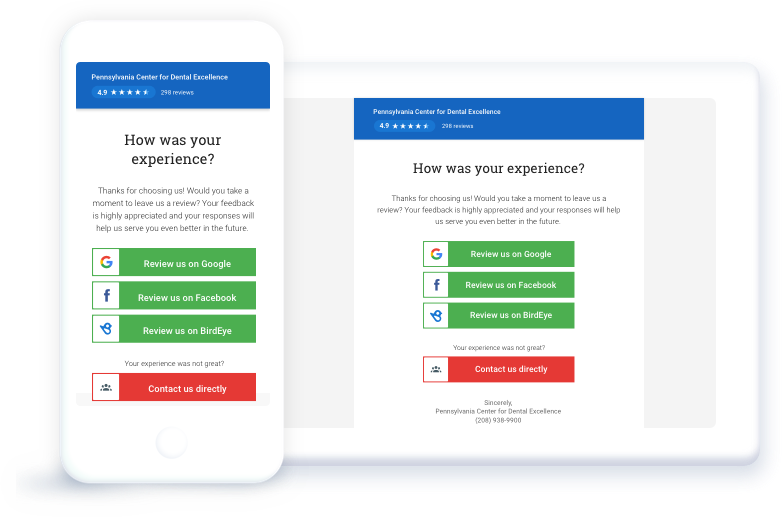 He was also able to monitor these all these reviews in one place so he knew the instant a patient was unhappy. When collecting such a high volume of reviews, negative feedback is inevitable. Dr. Tau doesn't shy away from
negative reviews.
His philosophy: "A bad review may spoil your breakfast, but it should not spoil your lunch."
While responding to reviews is important, taking action to solve patient problems is what really makes a difference. That's why when the occasional negative review comes in, rather than simply posting an apologetic response, Dr. Tau takes the conversation offline to deal with the issue one-on-one. Acting on feedback not only improves his practice for future patients -- it may convince a patient to edit or remove their negative review.
A negative review here and there is inevitable, but having a strategy in place to manage it can minimize its damage.
More reviews, greater visibility, more new patients
With Birdeye's help, Dr. Tau has increased his
Google review
volume by 135.5% and collected 1800 reviews overall. He's sent thousands of review requests via SMS, and his conversion rate from review request to actual review is a whopping 46.7%.
Since Google considers online reviews an important ranking signal, all these positive reviews earned Dr. Tau's practice a spot in Google's local pack with star ratings displayed beside it, drastically boosting his click-through rate.
"My patients don't find me in insurance books or directories, but they go online and search for 'dentists in my town' or 'cosmetic dentist in Philadelphia'," said Dr. Tau. "Now when they do that, they find me right at the top of their search. I have a lot of reviews that stand me out from other dentists that don't have them. By having more reviews, you look like a 5-star dentist and that's the most important thing. It's a perception by the patients that you are a trusted business." With hundreds of great reviews, Dr. Tau has social proof of his expertise and a top spot on Google. With Birdeye, The Pennsylvania Center for Dental Excellence has built the visibility and trust required to turn people searching online into patients booking an appointment.
Birdeye: The Obvious Choice
Winning over 400 awards for 10 quarters in a row, Birdeye is the most-awarded and highest-rated customer experience software for businesses of all sizes.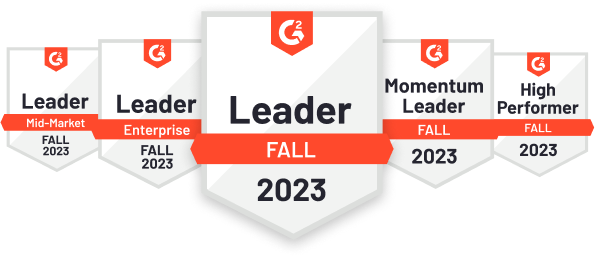 2,793 reviews

534 reviews