Company Snapshot
Skogman Companies is the parent company of the largest locally-owned real estate and home building company in Eastern Iowa. Since their start in 1947, they have also grown into one of the Midwest's finest home-building organizations. The Skogman name truly stands out because of the commitment and quality they provide their clients. They maintain their reputation through thorough industry knowledge and service that can't be matched.
"We needed an easy way to streamline our testimonials, reviews, and listings. Birdeye exceeded my expectations. Every time I turn around, Birdeye is making that part of my job easier."
Samantha Ostert
Senior Marketing Manager
Background
At the start of 2022, Skogman Companies was looking for an easy way to manage their online presence. Even though the firm was well-known in their region, they were eager to connect through additional digital channels. They were also looking for a way to showcase testimonials from their happy clients.
Skogman Companies teamed up with Birdeye to amplify their impressive reputation, improve their SEO ranking, and connect with more customers online.
Skogman's listings
Before partnering with Birdeye, Skogman Companies struggled with managing their online listings and their agents' listings. They found themselves regularly updating listings and fighting to maintain accuracy across the web.
Birdeye Listings gave Skogman Companies the tools they needed to easily manage every listing from a single dashboard and eliminate time-consuming updates. Now, they can monitor and correct listing errors with just a couple of clicks — and they're no longer saddled with inaccuracies. Since teaming up with Birdeye, Skogman Companies. has seen an impressive 106.1K increase in Google Search views.
"I don't have a lot of time to fix listing errors, but our online presence is critical to our success. One of Birdeye's most enticing features was the ability to make sure our listings were staying updated and accurate and having an easy way to view them all in one place."
Samantha Ostert
Senior Marketing Manager
After 15 months with Birdeye, Skogman Companies has seen success like:
149% increase in reviews
An average star rating of 4.9
4k increase in Google Maps views
10.1k increase in direct website visits
91.4k increase in profile impressions
A prominent reputation in need of online expansion
A company like Skogman Companies understands why reputation matters. They've built a name for themselves after decades of hard work, but that wasn't always obvious to online customers. Skogman Companies needed their online reputation to match their community presence, and they also wanted to find ways to monitor and respond to customer feedback.
In just 15 months, Birdeye helped Skogman Companies. increase their Google reviews by 491%. Thanks to Birdeye's automated review requests, they now receive new reviews weekly. These reviews help Skogman Companies show up online and outshine local competitors. They're also able to save time with Birdeye's review auto-response feature and have an easy way to track customer sentiment. Generating and managing online reviews has never been easier, and Skogman Companies' online reputation finally reflects the word around town.
"We went from having a low amount of reviews to having hundreds—which is amazing for us. On top of that, , the reviews we're getting are better than I could have ever imagined. We didn't know we were missing out on all of these great testimonials. We've been able to use these on our TVs and put them on social media. We've been able to take one little thing and use it for marketing throughout all of our different entities. The value of the reviews that we're getting is so much more than improving our star rating."
Samantha Ostert
Senior Marketing Manager
Checking every (in)box with Messaging
With incoming emails, text messages, DMs from social media, and more, Skogman Companies was struggling to read and respond to every customer. Before partnering with Birdeye, they monitored individual accounts and inboxes, which took time away from running their business. They needed a way to save them time and provide clients with the level of service they're known for.
With Birdeye Messaging, Skogman Companies can monitor every message from a single, streamlined inbox. Birdeye's Smart Inboxes help them organize their messages and optimize their workflows instead of piling every message into a single inbox. Plus, their customizable templates are easy to access and change as needed — making responding to messages a breeze. Birdeye Messaging has helped Skogman Companies strike up 200+ new conversations in just over a year and extend their incredible service to even more clients.
Stand out from the competition with a powerful partner
Birdeye has helped Skogman Companies grow their online reputation, manage their online listings, collect positive feedback, and connect with more customers. Today, they're impressing more clients than ever and outshining every competitor.
These results are within reach for your business, too — so start growing with Birdeye today.
Schedule a demo, call 1-800-561-3357 ext 1, or send an email to sales@birdeye.com.
"The implementation process was a breeze. Birdeye was so helpful in getting things set up. What I was told would be done was done beyond my expectations, and if I need help, I just email my customer service rep, and they are so quick to respond. They're always there to help."
Samantha Ostert
Senior Marketing Manager
Birdeye: The Obvious Choice
Winning over 400 awards for 10 quarters in a row, Birdeye is the most-awarded and highest-rated customer experience software for businesses of all sizes.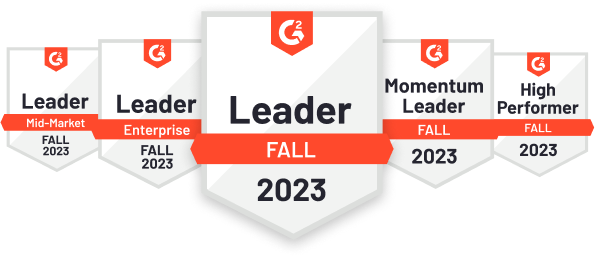 2,793 reviews

534 reviews