A reason to smile: Smile Workshop provides a game-changing patient experience using Birdeye
Company Snapshot
Smile Workshop is a top-performing DSO in Texas, with 14 locations and growing across the state. They are a state-of-the-art, all-digital office for comprehensive dental services, including preventive care, orthodontics, sedation dentistry, oral surgery, cosmetic and restorative dentistry. The team prides themselves on their ability to make a difference in the lives of their patients and in the communities they serve.
Background
Smile Workshop wanted a way to get reviews, communicate with patients and ensure that they were keeping these patients for a lifetime. As a high-touch organization, they needed a platform that could help them with the patient journey from end to end, as well as a modern, HIPAA-compliant solution that could reach out to patients via their preferred method --text-- and integrate easily with their current tech stack.
A few of their goals with Birdeye included:
Improve search rankings by increasing review count and review response rates.
Leverage mass texting to reach more patients.
Utilize Birdeye's interactions suite to easily communicate with patients via web chat and text.
Robust reporting on customer insights, down to the location level.
Automating a reviews solution
Smile Workshop knew the primary importance of dental patient reviews when they were seeking a solution. They wanted an ethical, easy and streamlined method of getting reviews from patients. They implemented Birdeye by automating with their patient management system, Eaglesoft, to ask for reviews automatically after appointments. The automation makes the requesting of reviews seamless for staff and ensures a steady stream of patient feedback.
The results speak for themselves. Smile Workshop has increased reviews by 193% since partnering with Birdeye. Their locations generated more reviews in 12 months with Birdeye than they had in the previous 10 years combined, and raised their average star rating. They're also seeing more traffic, increased calls and more clicks to their website. The dashboard reporting makes it easy for the team to see historical data and track their progress overall and by location.
The Birdeye dashboard allows Smile Workshop CXO Brandon Dowdy-Ernst to easily manage all his locations in one place. He also set up auto-responses in the platform, which saves time by automatically replying to all the incoming reviews based on the custom-set rules.
Since implementing the auto-response templates, it's allowed them to respond to 32% more reviews than before. Negative reviews are handled individually by the offices to ensure a very personalized response and actions. With Birdeye, Brandon is also able to see trends and insights in real time. This insight enables him to pass along feedback to the Operations team, who can then implement any necessary process changes at the location level, based on the patient feedback.
Smile Workshop is now the obvious choice for families looking for a dentist. They're promoting their great online reputation and potential patients are reading the reviews and choosing Smile Workshop with confidence. They've implemented Birdeye's customizable review widget on every location's webpage, resulting in over 70,000 views of their testimonials on their website alone. The number of reviews and responses have contributed greatly toward their overall SEO and SEM strategy, and has resulted in over 1.2 million views on Google.
"Birdeye has allowed us to increase our number of reviews by nearly 200% YoY, which has greatly contributed to brand lift and recall."
Brandon Dowdy-Ernst
CXO, SMILE WORKSHOP
Interactions
Smile Workshop implemented Birdeye Interactions in February 2021. One of the biggest challenges with many dental offices is integrating new technology into an existing tech stack and employee processes. Smile Workshop wanted to provide another touchpoint for patients to reach out using the methods they prefer, including text and chat. They decided to add on Birdeye's Interactions product to boost patient communication.
"Smile Workshop loves how Birdeye continues to implement product improvements that are centered specifically around patient experience."
Brandon Dowdy-Ernst
CXO, SMILE WORKSHOP
By implementing Birdeye Interactions, the Patient Contact Center can now reach out via chat and text to both potential and existing patients. Because the same team answers the phones, Birdeye's ability to convert a webchat or missed voicemail into a text conversation was a perfect fit. They found it so additive that they were able to completely eliminate their sales CRM. Smile Workshop now handles all leads exclusively through Birdeye.
The process is simple: the centralized patient contact center receives the webchat and manages the communications for all the individual offices. The team can answer questions, send paperwork or make appointments though webchat. Automated FAQs automatically answer common questions. In the rare instance where a question needs to be forwarded to someone else, the team can do so through Interactions, thereby keeping the patient journey seamless. Mass texting can be used to send out promotions or special messages to patients. Receptionist can answer missed calls and easily turn a voicemail into a text message.
In just 2 months with Birdeye Interactions, Smile Workshop saw the following results:
3 minute average response time.
1000 incoming messages.
180 leads through webchat.
55 voicemails answered.
"Birdeye allows Smile Workshop to meet our patients where they're at within their preferred channel of communication, using one unified inbox. It is a game-changer for the patient experience!"
Brandon Dowdy-Ernst
CXO, SMILE WORKSHOP
Birdeye: The Obvious Choice
Winning over 400 awards for 10 quarters in a row, Birdeye is the most-awarded and highest-rated customer experience software for businesses of all sizes.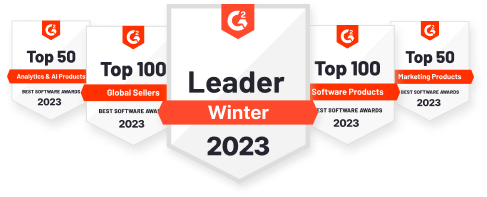 2,659 reviews

491 reviews