Business texting: drives 35% business, with less rescheduling and more repeat customers
Company Snapshot
The Gutter Guys, in New Castle County, Delaware, is a gutter cleaning and installation company. It is one of the oldest, highly-rated, and most respected gutter companies in the United States.
The Gutter Guys of New Castle Country noticed that in the last couple of years, customers weren't answering their phones and weren't receiving their voicemail messages either. They found their customers are much more likely to respond to a text message than to a phone call.
The Gutter Guys of New Castle County were met with another unique problem when their Operations Manager, Anntrese Huss, realized that texts from her personal cell to customers were getting flagged as spam. She made a quick trip to the Apple store and found out that if it happened again her cellphone might get deactivated for good. This was bad news.
Though they first approached Birdeye to figure out how to get more reviews, the fact that the business could send bulk text messages and integrate with QuickBooks, the accounting software they were already using, had them sold.
"I think communication is the number one thing that can either make or break a company. If a customer can feel like they can easily talk to you and you are responsive, that is a win-win for everybody."
Anntrese Huss
Operations Manager
"Today, we use text messaging a lot to run our business. 35% of all our business comes through texting."
Anntrese Huss
Operations Manager
In addition to the increased business, there were other benefits too:
The Gutter Guys of New Castle County were able to send out effective reminders the day before a scheduled cleaning or installation, which meanless rescheduling.
They also had an increased ability to reach out to past clients in a less disruptive manner, which meant more repeat customers. Using Birdeye, Anntre se texts past customers ahead of seasonal changes to prepare a schedule. Instead of having to text everyone individually from a cell, she can pull a past customer list and copy and paste the same message, saving her hours of time and producing more business than ever.
Birdeye also helped the business distinguish between a customer's landline and mobile phone. This way they could make a change in the system and tailor their communication efforts to only send messages to mobile phones.
"Birdeye is a platform that allows easy access between us and the customers. I don't have to individually text someone on a cell phone. I have a platform where I can copy and paste the same message and send it in bulk. I can also easily create and manage contacts on the platform. This saves me so much time."
Anntrese Huss
Operations Manager
This way the business was able to easily communicate via text with their current and prospective customers, as often as needed. Their messages were successfully reaching customers and they had more business than ever before.
Additional Birdeye features like easy contact creation and management and the platform's ability to distinguish between landline and cell phone also helped The Gutter Guys of New Castle County tailor their communication strategies for maximum revenue generation.
Driving Growth with Birdeye
With Birdeye, The Gutter Guys of New Castle County is now interacting with clients more effectively over text messages, saving on time and growing business.
Birdeye: The Obvious Choice
Winning over 400 awards for 10 quarters in a row, Birdeye is the most-awarded and highest-rated customer experience software for businesses of all sizes.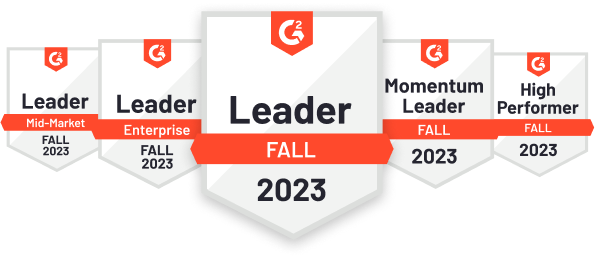 2,793 reviews

534 reviews