Automated Payments
Automate your entire payments process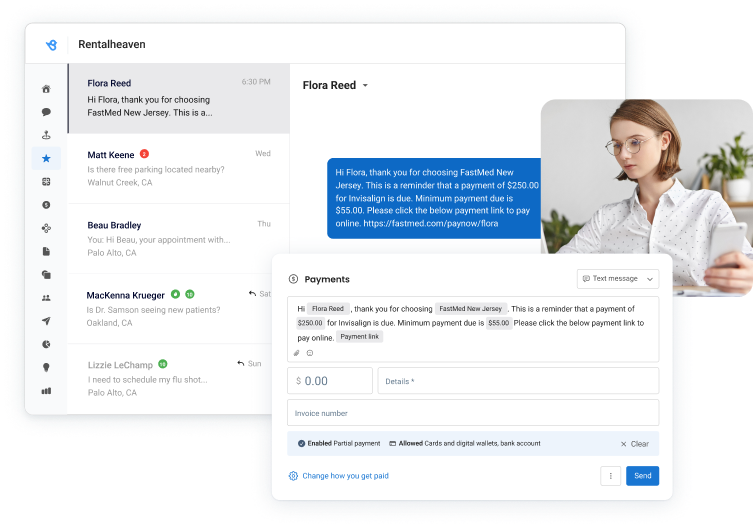 Recurring Payments
Collect recurring payments
Create campaigns to automatically collect recurring payments from subscribers. Or, set up billing on a daily, weekly, monthly, or annual schedule.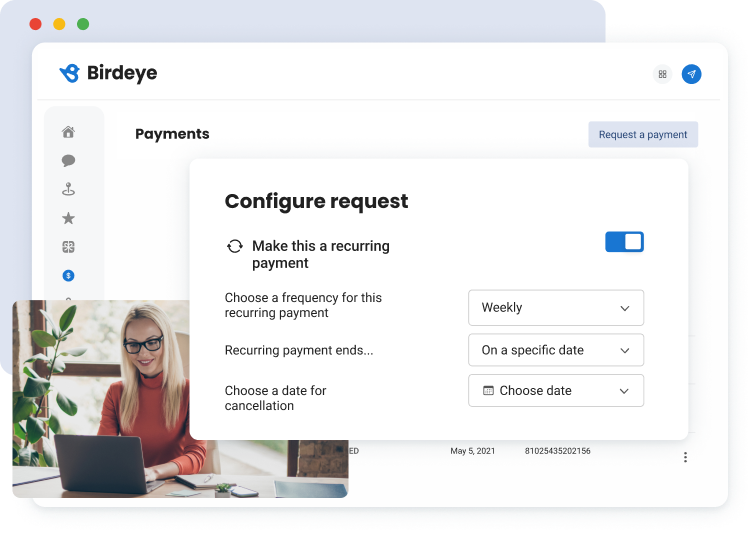 Partial Payments
Offer partial payment options
Break big purchases into smaller chunks for your customers or use partial payments to collect a deposit or down-payment for a big project.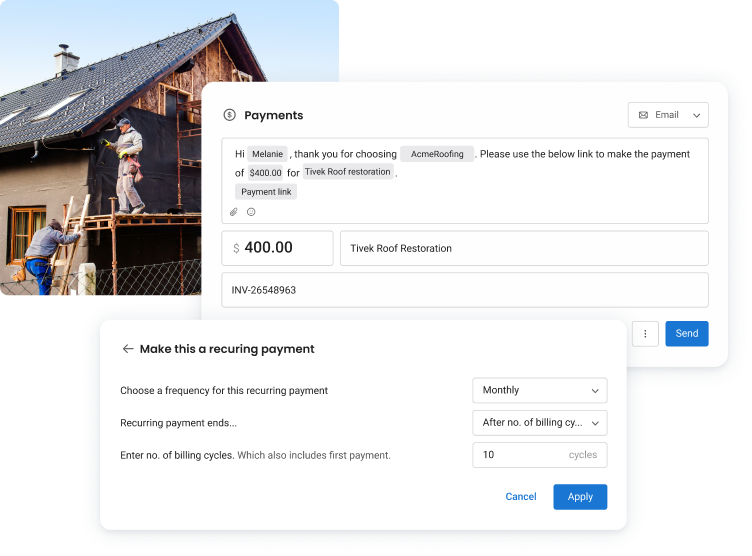 Buy Now, Pay Later
Buy now, pay later
Give customers the ability to spread out their payments over time with buy now, pay later from Affirm.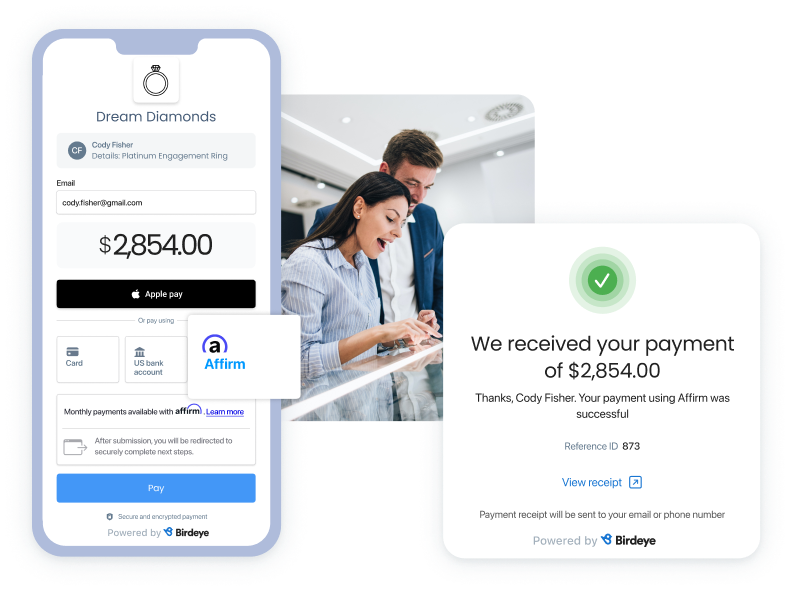 Payment Reminders & Campaigns
Collect faster with digital reminders
Unblock your cash flow with automated, targeted reminder campaigns to reach customers with past due balances.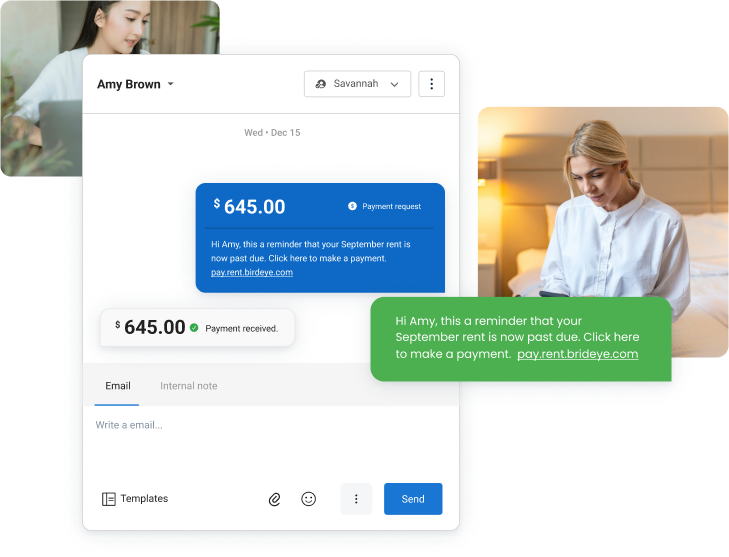 Appointments Payments
Get paid ahead of time
Increase customer commitment by collecting credit card info during the appointment booking process — reducing no-shows and last-minute cancellations.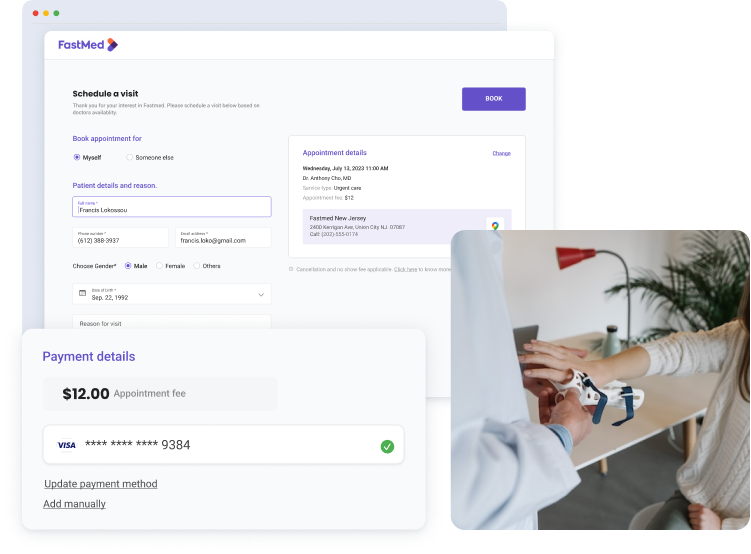 Review Campaigns
Get reviews post-payment
Grow your revenue and your reputation at the same with custom-triggered review requests that send immediately after a completed payment.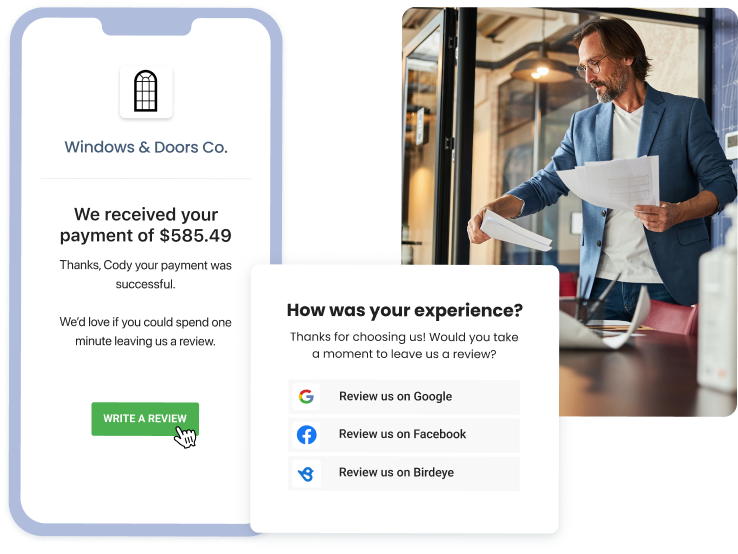 Do more with Birdeye Payments
Digital & In-Store Payments
Deliver convenient transaction experiences for both you and your customer — no matter how they choose to pay.
Payment Processing
Secure, fraud free, and totally transparent. Birdeye Payments processing keeps your cash flowing and your growth on track.
2,789 reviews
532 reviews
Birdeye outranks the competition
Demo Birdeye and outrank yours.