Digital & In-Store Payments
Accept more ways to pay
Text to Pay
Take payments over text
Make payments part of the conversation. Send payment links inside a text or ongoing messaging chain for fast and convenient transactions.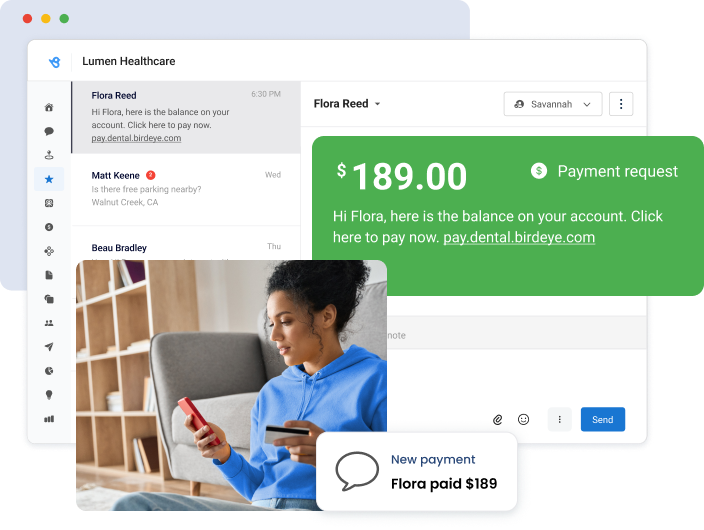 Scan to Pay
Provide mobile-friendly payments
Creating a convenient payment experience is key. And with auto-generated scannable QR codes, it's never been easier for customers to complete payment.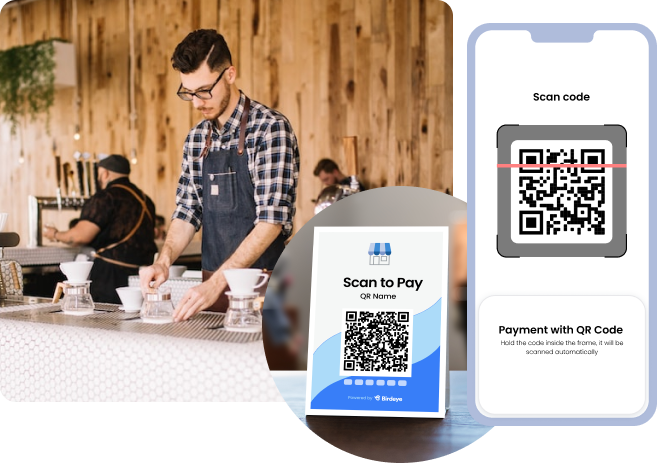 Email to Pay
Invoice over email
It's time to go paperless. Use email to collect pre-payments, send invoices, or collect on past-due accounts — no postage required.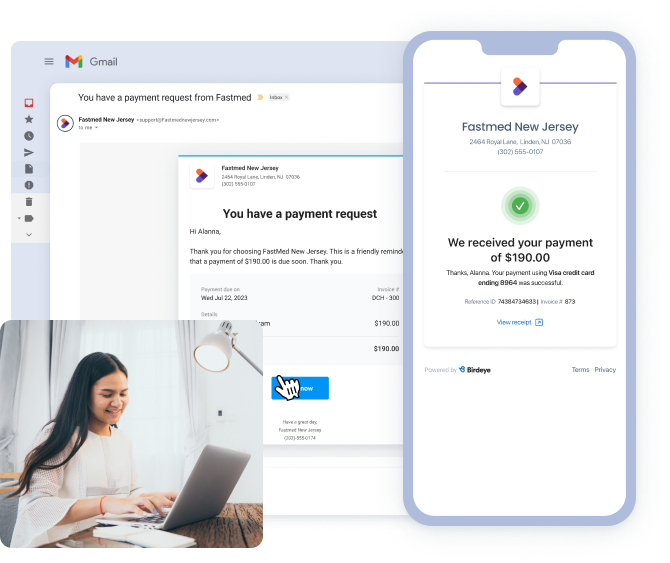 Online Payments
Collect payments on your website
Make it easy for customers to shop online or resolve balances on their account with secure, customizable payment pages for your website.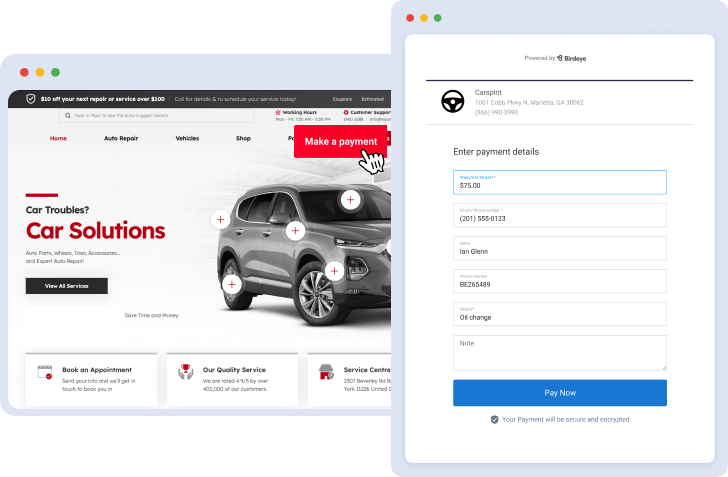 Card Readers
Collect at the counter 
Use in-store or portable card readers that let your customers swipe, tap, or insert their payment of choice.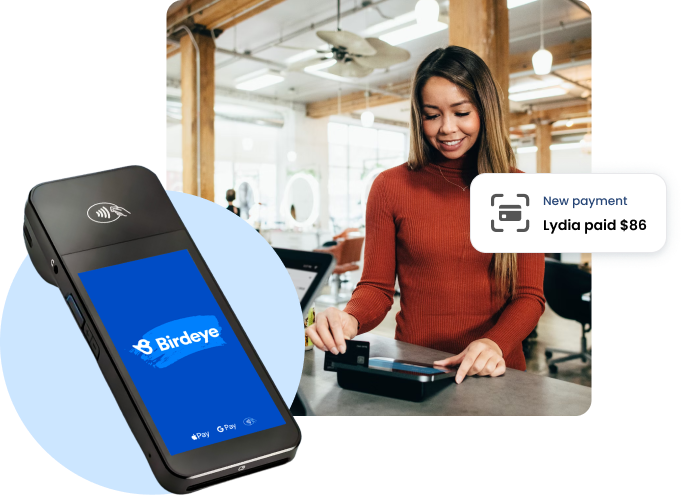 Field Reader Payments
Settle up on-site
You don't have to wait to get paid. With reliable mobile card readers, you can give your technicians the ability to effortlessly collect on-site or on-the-go.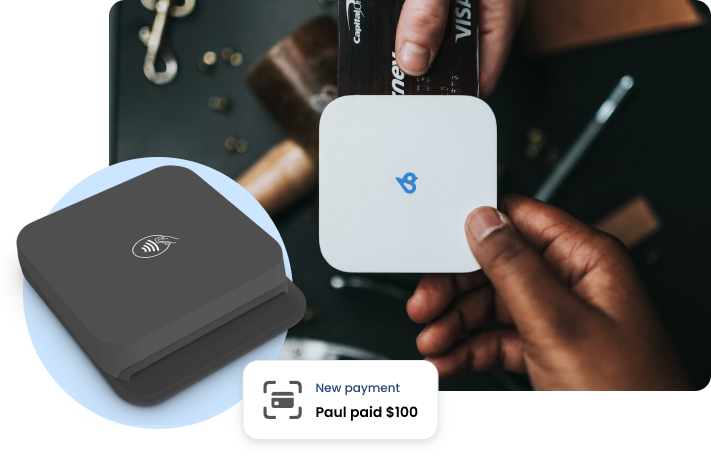 Card on File
Save payment info for later
Give repeat customers a quick and seamless experience by storing payment information for their next purchase.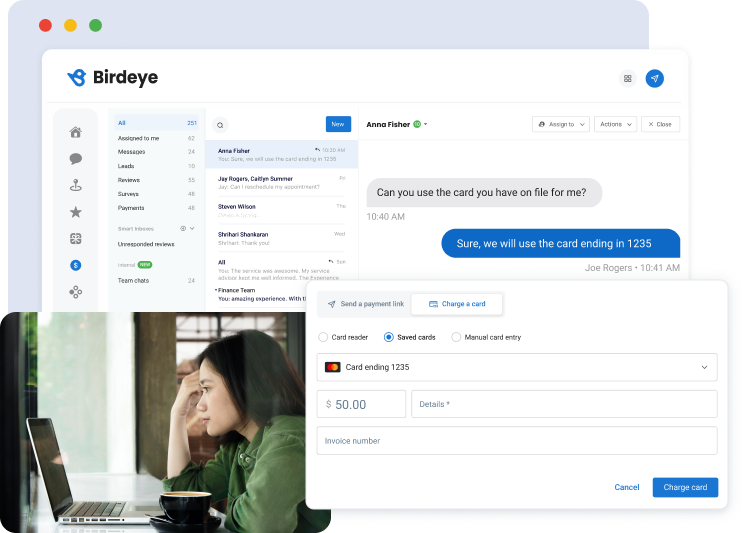 Mobile Payments
Tap to take payment 
You don't need specialized equipment to process payments. Simply download the Birdeye app and request payments from your phone.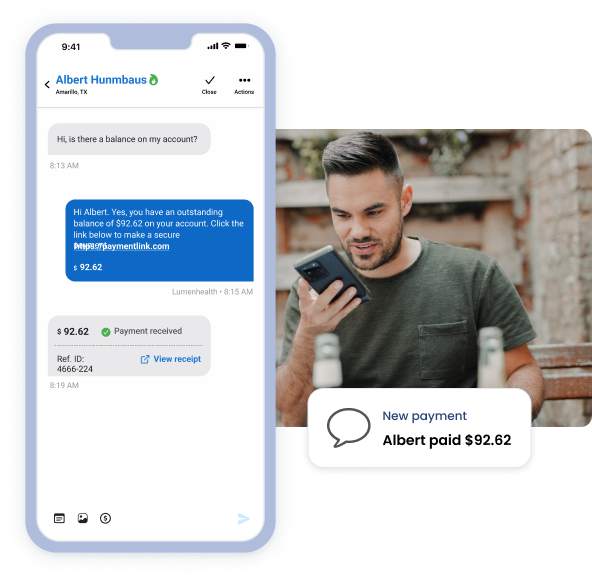 Do more with Birdeye Payments
Automated Payments
Delight customers with flexible billing options and streamline collections with automated payment reminders and campaigns.
Payment Processing
Secure, fraud free, and totally transparent. Birdeye Payments processing keeps your cash flowing and your growth on track.
2,793 reviews
534 reviews
Birdeye outranks the competition
Demo Birdeye and outrank yours.