It can be hard for local business owners to keep up with Google's ever-changing algorithm. However, keeping up with these updates s an essential part of maintaining your business's online reputation.
During a recent webinar, we sat down with SEO expert Steve Wiideman to talk about five new changes to Google's algorithm and how they can directly impact your business.
May 2022 Broad Core update
Google's recent core algorithm update, like any algorithm update, can affect the way your site ranks in Google's search results. These updates will often shift your priorities when you optimize your site to rank on Google, so it's important to know what these updates are when they come out.
What you should know about Core updates
According to Google, core updates are made to improve their search engine as a whole and keep up with the constantly changing web. When a core update is rolled out, you could see significant changes to the traffic on particular pages or even your entire site without any changes on your part. Those changes could be increases in traffic or drops in traffic.
For example, the May 2022 Broad Core update recently dropped and is one of several core updates that Google will roll out throughout the year. While some algorithm updates will penalize certain pages that it finds to be in violation of their guidelines, this algorithm is only intended to reward great web pages.

When an update like this one rolls out, you may see a dip in your traffic, but google affirms that there's no need to change anything to try and fix your site. That said, it's always a good idea to focus on the basics of good SEO strategies and create content that Google will consider high-quality.
Five recent algorithm and search updates
Now that we've covered core updates, including Google's recent update in May, let's talk about five recent Google updates that could impact your site. While not all of these updates are true algorithm changes, they can help you gain increased visibility to your customers with helpful tips from Steve Wiideman.
1. New map and local interface in search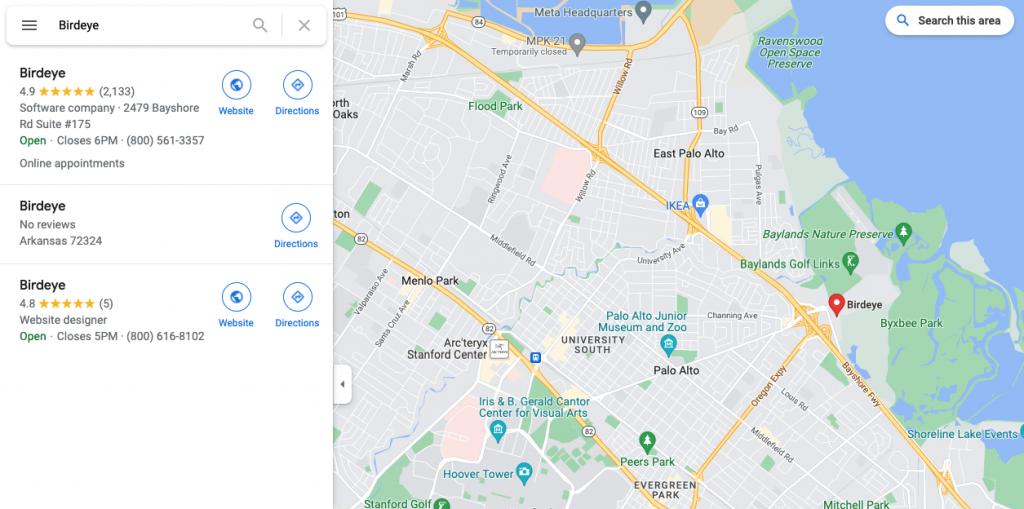 There's a new Google Maps interface, and the layout change could potentially impact how your business is listed on Google Maps. When using Google Maps, you'll notice the local search results are now on the left side of the results page while the map is on the right.
Before the layout change, the map was displayed at the top of the screen with local search results below. Search results are now located higher on desktop screens, and the map is taking up more space on the page. It's important to pay attention to these changes because they can impact the traffic your business receives from Google Maps.
To keep up with changes to Google Maps, Wiideman says business owners should always make sure their listing locations are correct. This helps to avoid customers getting confused – or worse – choosing a competitor who has their business listed correctly.
2. Listing updates can be made directly in search
In the past, local businesses were only able to update their listing information through Google Business Profile – GBP. A recent update to Google's interface now lets business owners update their listings directly through search in a more streamlined way. A local business owner can do a search of their business with signed into GBP to pull up an inline dashboard where they can quickly edit their profile.
Using the inline dashboard, business owners can see who's visited their listings, performance indicators, and other information. They can also edit their business hours, create posts, and add photos to their listing. After this update, it's much easier for business owners to manage their GBP.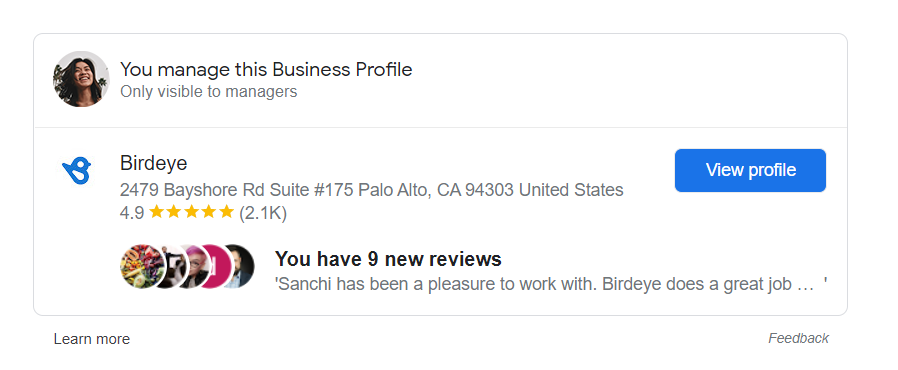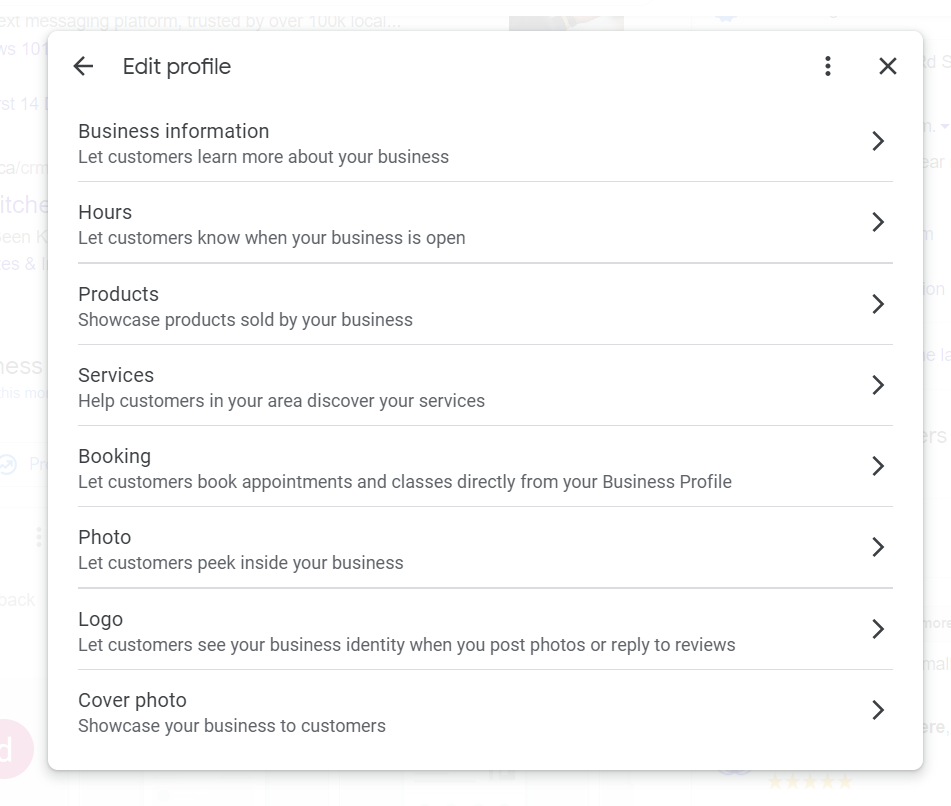 3. Local advertising with Pointy
Pointy is a useful tool that can help you attract local customers by showing them your products on Google Search, Google Maps, and Google Business Profile. When a customer clicks on your business listing, they'll be able to see a range of products and find out if those products are currently in stock.
Wiideman highly recommends Pointy and says the free service can benefit your website's click-through rates and impact what customers will see in search results. With Pointy, you'll have more data to share about your business on your listing.
4. New GBP attributes
You can tell customers a lot about your business using Google Business Profile attributes. Business owners can add information about payments, health, safety, and access to restaurants and hotels directly on their GBP. GBP attributes are constantly changing, and there are several recent additions. During our webinar, Wiideman talked about several new attributes that can make a significant difference in a business's SEO ranking. Those attributes include:
Masks required
Staff gets temperature checks
Staff wears masks
Black-owned
Veteran-owned
Women-owned
LGBTQ+ friendly
Wiideman recommends checking for new attributes at least once a week to make sure your GBP stays current. Experimenting with the most recent attributes can make a significant difference in your Google ranking.
5. Google News Showcase
Google News Showcase is a great way to let your customers know what's happening in your industry. Suppose you have a place on your website that you can dedicate to showing customers the latest news about your industry. In that case, Google News Showcase is an excellent opportunity to engage your audience and set you apart from the competition, according to Wiideman.
Watch the entire webinar
During our webinar, we only talked about a few new changes to Google's algorithm and search interface. If you'd like to hear more of our discussion with Steve Wiideman, you can watch the entire webinar on-demand and learn how to improve your business's online presence right away.

Originally published