I'm thrilled to announce the acquisition of Cube Online– Australia's leading customer experience platform — giving us the opportunity to help local brands and businesses worldwide.
I want to extend a warm welcome to the entire Cube team and the thousands of Cube customers. We're excited to have you join the #1 digital customer experience platform.
With this acquisition, we've expanded our international presence into Australia, New Zealand, and the United Kingdom. We've also grown to more than 100,000 customers and nearly 1,000 employees worldwide.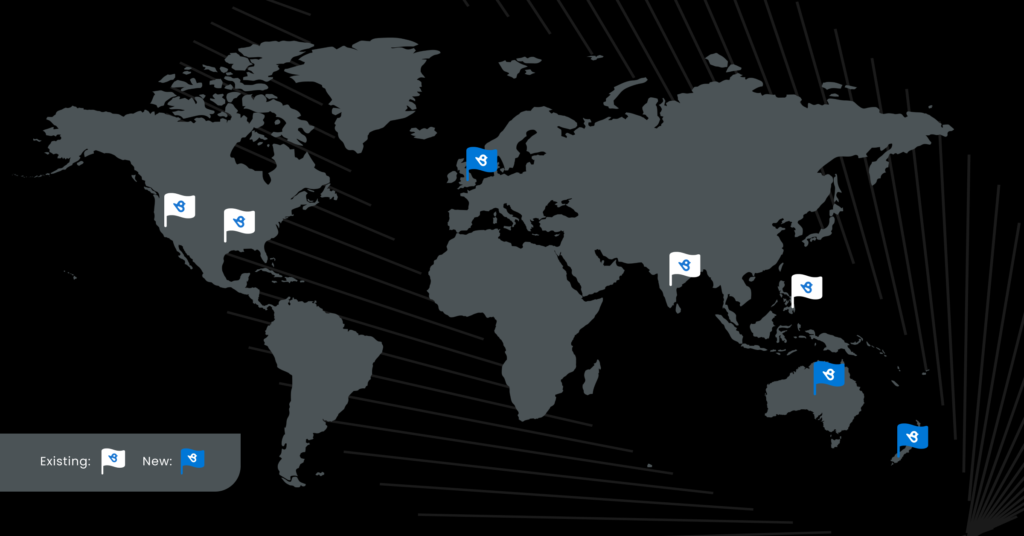 About Cube
Founded in 2016, Cube Online is Australia's leading customer experience platform and it helps thousands of local brands and businesses be found online, generate reviews, monitor, and post on social media, and holistically view all customer touchpoints. As a company, Cube shares common values with Birdeye: the obsession for customer happiness, focus on innovation, commitment to world-class execution, and a close-knit family spirit.
"Birdeye's product innovation, customer obsession, and company culture make this a natural fit. This is a great outcome for Cube customers, as they will access the best technology in the world and massively enhanced support infrastructure. We couldn't be more excited to join the Birdeye family."

– Tony Van-Eyk, Co-Founder & CEO of Cube Online
The Birdeye vision
I'm very optimistic about Birdeye's future. Today, 100K businesses use Birdeye for digital interactions with 100M consumers. We want to increase that 10x to serve 1M businesses and 1B consumers. We've built a strong foundation rooted in efficient growth and customer success and have made strategic investments in innovation (like the recent launch of Birdeye Social and Birdeye Appointments). We've also attracted world-class talent to accelerate our mission to help local brands and businesses go digital worldwide.
This is a pivotal moment for Birdeye and our customers. Today, 65% of all customer interactions are digital, and while local brands and businesses have acknowledged the new normal, many find themselves ill-equipped to adapt to it. Birdeye is primed to become their trusted partner and help them succeed in these challenging times through our innovative technology solutions. I recently shared that vision while in Davos for the World Economic Forum.
For more information about Birdeye, watch our demo or schedule time with a Birdeye product specialist.
Originally published