Negative reviews can involve significant risks. Therefore, handling negative reviews requires some sort of strategic approach. Even a simple bad review can damage your online reputation and become viral on social media. Consumers resort to third-party review sites and are not necessarily looking for a perfect 5-star service provider. Customers look for various factors that might include hours of operation, location, and services offered, as well as feedback on the business.
A wide range of businesses use social media channels like Twitter, Facebook, and Google+. Even the healthcare industry can use these channels to communicate with their customers.  Responses on these platforms can be positive and valuable to customers and businesses. Negative reviews won't necessarily discourage a customer from using your services. They can provide insight into what the worst-case situation might look like. But when the negative reviews are affecting your business.
Before we examine in further detail how to respond to negative reviews, are you ready to discover why online reputation management is crucial for your multi-location business in under 15 minutes? Hear 10 tips that can help each one of your locations gets discovered online. By the end of this audio guide, you will know how to start collecting more reviews from customers in order to drive conversions.
Building a strong online reputation that attracts new customers requires regularly generating fresh reviews and effectively responding to negative ones. Here are some steps required in handling negative reviews.
Improve your products and services based on customer feedback
Listen to your customers' needs and respond by making necessary changes. This can help you avoid future negative reviews and improve the growth of your business. Also, ensure you have a strong online presence with accurate listings and a high star rating. These features on your website can help attract potential new customers. Simultaneously, it's important to encourage satisfied customers to leave reviews, as well.
Don't leave a review unanswered
If your business resolves issues quickly and efficiently, 95% of unhappy customers say they are open to returning to your business. Acknowledging the reviewer's concerns and apologizing, and at the same time promising them improved services in the future, is a good way of handling negative reviews. This lets the customer know that you are listening. Therefore, this prompts them to stay with you.
Ask for an updated review
After addressing the customer's concerns, ask them to remove the review or change the information. A customer may choose to update their review, remove it, or post a follow-up review that negates the effect of the original bad review. If you feel that the reviewer is only focused on maligning your image, it is best to let the issue go. This is one way of handling negative reviews.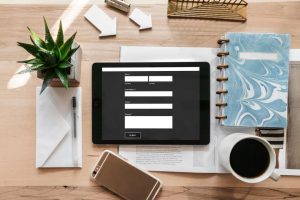 Requesting the removal of a negative review
In the case of a fake or slanderous review on review platforms like Google, you can request the removal of the review. These websites have fraud detection guidelines, and if your case happens to fall in line with them, there is a chance that the review will be taken down. Hence, you might get some relief in handling negative reviews in tricky situations such as these.
How to deal with bad reviews – If you encounter a situation where the review appears fraudulent, use the review website's tools to flag the review.
FAQs about handling negative reviews
How do you respond to a negative review example?
Here's an example of responding to a negative review: "Thank you for your feedback, [Name]. We're sorry to hear that you had a bad experience. We apologize that we haven't met your expectations and strive to provide our customers with the best service possible. Please contact me directly [provide a phone number or email address], so we can take the corrective steps to improve our services."
How not to respond to negative reviews?
It's important to remain professional when responding to negative reviews. It's not beneficial to lash out or ignore the review. Avoid responding while angry, as it can lead to mistakes that could worsen the situation. Don't post anything personal or offensive, and never respond publicly with a generic, canned response. Always take the time to read the negative review carefully and provide a thoughtful response that addresses their concerns. To avoid any escalation of the issue, take the conversion offline.
Is it important to deal with negative reviews from customers?
Yes, it's important to deal with negative reviews from customers by responding. It shows that you are listening to their feedback and are taking action to address their concerns. Responding promptly and professionally can also help maintain customer loyalty and trust in your business.
How do I deal with negative comments on social media?
Responding quickly and professionally to negative comments on social media is important. Show appreciation for their feedback, apologize, and offer to help solve the problem. Do not delete their comments, as it shows transparency and respect.
How do I handle negative reviews on Google?
When a negative review is posted on your Google Business Profile, respond quickly and professionally. Appreciate any feedback given, apologize if appropriate, and offer to help if reasonable.
Birdeye can help manage your reviews
Comprehensive online reputation management solutions like Birdeye have powerful tools to improve your online reputation and customer experience. To try it out now, sign up for a free trial. And click on the banner below to get your own copy of the ultimate guide to managing negative reviews.

Originally published