Attracting new customers is the obvious surface-level goal for any business. But, the reality is true growth is sustained by a focus on customer retention. Increasing customer retention by a mere 5% boosts profits by a whopping 25% to 95%! So how do you go about increasing retention? By giving your customers what they want, and they want two-way texting.
No surprise here, delivering fantastic customer experiences is at the core of boosting retention. However, to effectively do that you need to meet your customers where they are, and they're texting. In fact, 9 out of 10 consumers would like to communicate with businesses through text messaging.
However, simply blasting out SMS marketing messages at scale isn't enough to increase retention. 60% of consumers want to be able to respond back to SMS messages they receive, yet only 13% of businesses allow customers to respond to their SMS marketing messages. That means there's ample opportunity to deliver a unique experience that stands out from the competition. It's simple, allow your customers to respond to your SMS marketing messages. This is called two-way texting.
Frequently asked questions about two-way texting
What is two-way texting?

Two-way texting is typically powered by SMS marketing software that incorporates outbound and inbound text messaging into a single platform. It allows businesses to send text messages at scale and then turns those mass messages into one-to-one conversations by allowing customers to reply.

Providing your customers with two-way over one-way texting puts your business in a better position to build a community, loyalty, and deliver on your brand's promise.


What is one-way texting?

One-way text messaging is when businesses send text messages at scale without the ability to receive replies. This is most commonly used for mass texting, where a message is sent out to thousands, or hundreds of thousands of mobile numbers in bulk.


One-way texting limitations
While one-way texting has served businesses well, there are some critical limitations that fail to meet the expectations of modern customers.
Customers can't reply to you
We've already established that the majority of customers want to respond to SMS marketing messages they receive. So what if they have a question? What if they want to text back important information — such as changes in contact information? One-way texting fails to give your customers a fast and convenient way to respond to you.
It's frustrating and outdated
Customers prefer texting because it allows them to get information in real-time. They value it because it makes their experience with your business easier, not more difficult. They shouldn't have to jump on another channel to speak with someone to get information. With two-way texting, you can get them the information they need in the place they already are (on their phone) and they can engage with you instantly.
68% of customers indicated that, if they can choose where to make a purchase, they are more likely to go with the business that offers convenient communications. Two-way texting provides the convenience your customers want, which helps you to increase retention and foster loyalty.
Examples of how two-way texting can delight customers
Consider your own everyday use of messaging – you use your phone for business, receive delivery updates, get promotional offers, and maybe you even make appointments via text. Texting is part of our everyday communications and can be used for a wide range of customer interactions. Having two-way text messaging to provide effortless service is essential to keeping customers satisfied.
Let's dive into some specific examples of how you can use two-way texting to delight your customers and foster loyalty.
1. Text renewal offers to your customers
Depending on your business, there will come a time when a customer will decide whether to continue doing business with you or to go to a competitor – like when the lease on a car is up.
You can use two-way texting to send mass messages to relevant customers with personalized offers, and turn those mass messages into one-to-one chats to help increase retention.
2. Send appointment confirmations and reminders
Consider that a staggering 83% of customers want to receive appointment reminders via text, but only 20% of businesses send them this way. When combined with the fact that 63% of respondents would switch to a company that offered SMS as a communication channel, it paints a telling picture of how important it is to offer texting and to get it right.
Text appointment reminders to your customers to provide them with their preferred experience. Two-way text messaging will further delight your customers by enabling them to confirm the appointment directly in the text.
3. Deliver conversational customer surveys for better response rates
No offense to email, but texts get much better open and response rates. This makes them great at getting real-time feedback. Delight your customers with two-way texting for customer surveys, which allows you to have a back and forth conversation with your customer (ask a question – get an answer) to get valuable feedback without missing a beat.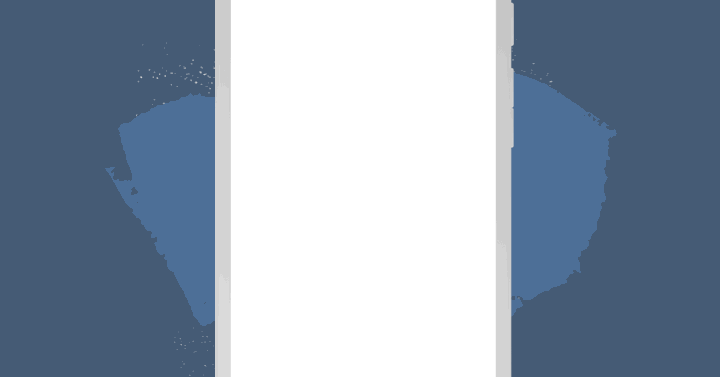 4. Send event invitations and simplify the RSVP process
Let's be honest, your own email inbox is probably flooded with webinar and event invites that you likely haven't even opened. Unlike email, text messages have an impressive 98% open rate versus email's average of 20%.
You can text invitations to your customers for events and ask if they are interested in attending. With two-way texting, customers that are interested can confirm in real-time – customers typically respond to texts in 90 seconds! For customers that say yes, send them a link to the registration page. After they register, send a quick follow-up text thanking them for registering. This creates a smooth process that will boost customer engagement.
Retain more customers with Birdeye Messaging
Adding two-way mass texting to your business communication strategy is actually very simple. Using Birdeye Messaging you can send bulk messages to all your contacts with just a few clicks and turn mass texts into one-to-one conversations.
You can integrate Birdeye with your existing customer relationship management platform to have all your customers stored in one place. This way, you'll be able to reach all of your customers when you send out a text.
Plus, it's easy to manage your customers' responses. With Birdeye Messaging you can keep track of all of your customer conversations in one place and you'll get automatic notifications so you'll never miss a customer message. More than 100,000 businesses use Birdeye to stay connected with customers and boost retention.

Originally published