If you want to promote your fitness studio and reach out to the millennials, Instagram is an extremely engaging platform to explore. With 500 million daily active users already accessing the mobile app to create and share various images from their daily lives, Instagram is also becoming a popular marketing destination for small businesses.  This is especially true for health and fitness businesses as most of the Instagrammers actively post about health and well-being related topics.  So, if you're a fitness business owner, interested in learning about how to use Instagram advertising for business, make note of the 6 following tips to achieve great results.
Make sure that your business details are accurately mentioned
Follow fitness related profiles and influencers
Tap on the right hashtags
Make use of Instagram's amazing features
Types of fitness posts you can share
Interact with your followers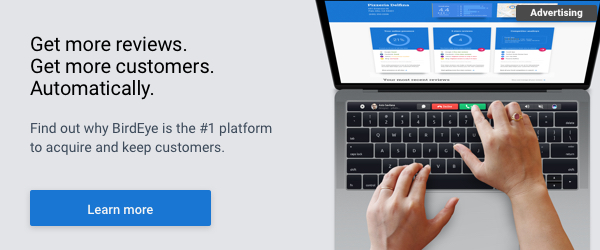 1) Make sure that your business details are accurately mentioned
Before starting with Instagram advertising for your business, it's very important to ensure that your business page is on point. Your page should be well-equipped with updated business details, such as business name, location, email, website, profile picture, business description, etc. Your prospective clients are going to refer to these details first, before reaching out to you. If they don't have your updated phone number, how will they call you?
2) Follow fitness related profiles and influencers
To be on top of the latest digital trends, it's important that you follow other fitness pages or businesses on Instagram. Keep a close watch on what kind of posts they're sharing with their followers, track the response those posts are getting, and take inspiration from them to create posts about your own business. This will also help you get close to the fitness community on Instagram and establish a good rapport with business influencers.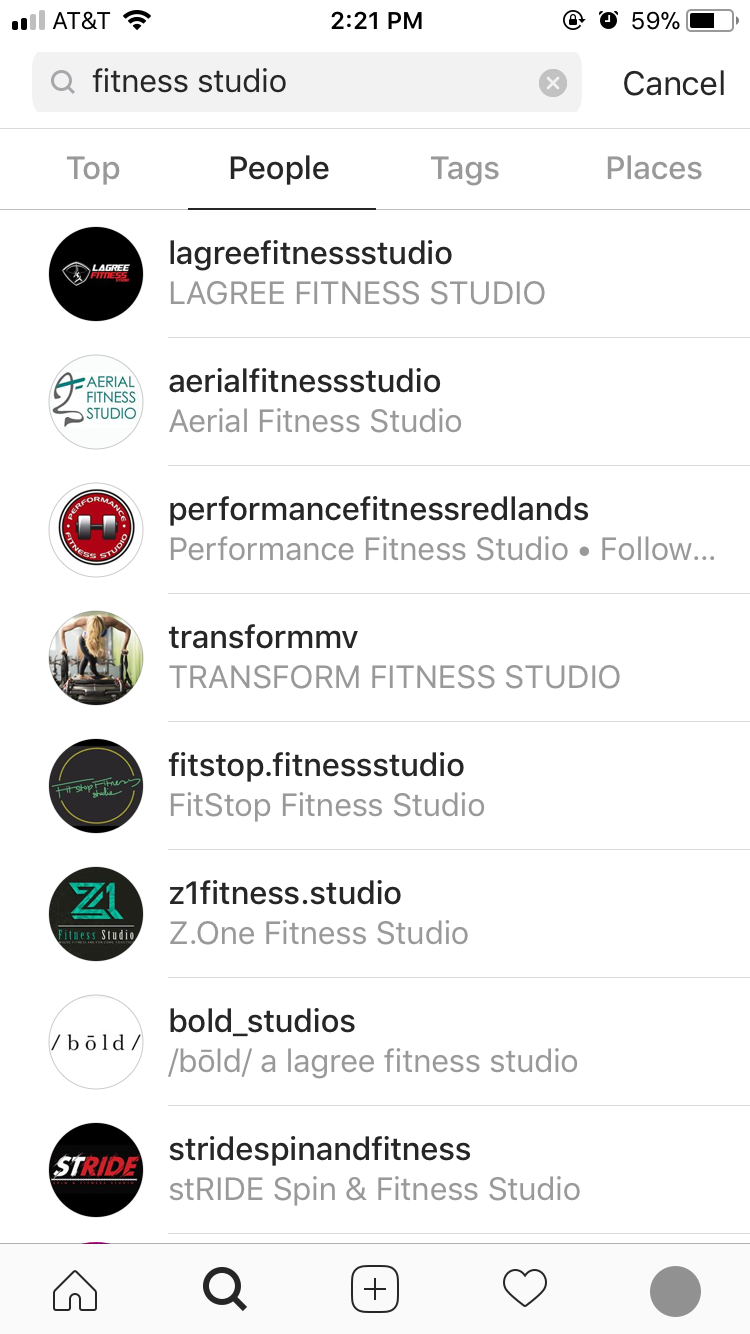 3) Tap on the right hashtags
If you want to be popular on Instagram, you need to nail the hashtags game. Hundreds and thousands of fitness related hashtags are trending on Instagram. Using the relevant hashtags along with your Instagram posts will make your content more discoverable and also help in making them trend.  Try to search for popular fitness-related hashtags on Instagram and make note of the number of people using those hashtags before you pick them for your posts.
Tip: Try to look for keywords like #fitness, #workout, #training, #weightloss and others to add more fire to your Instagram posts.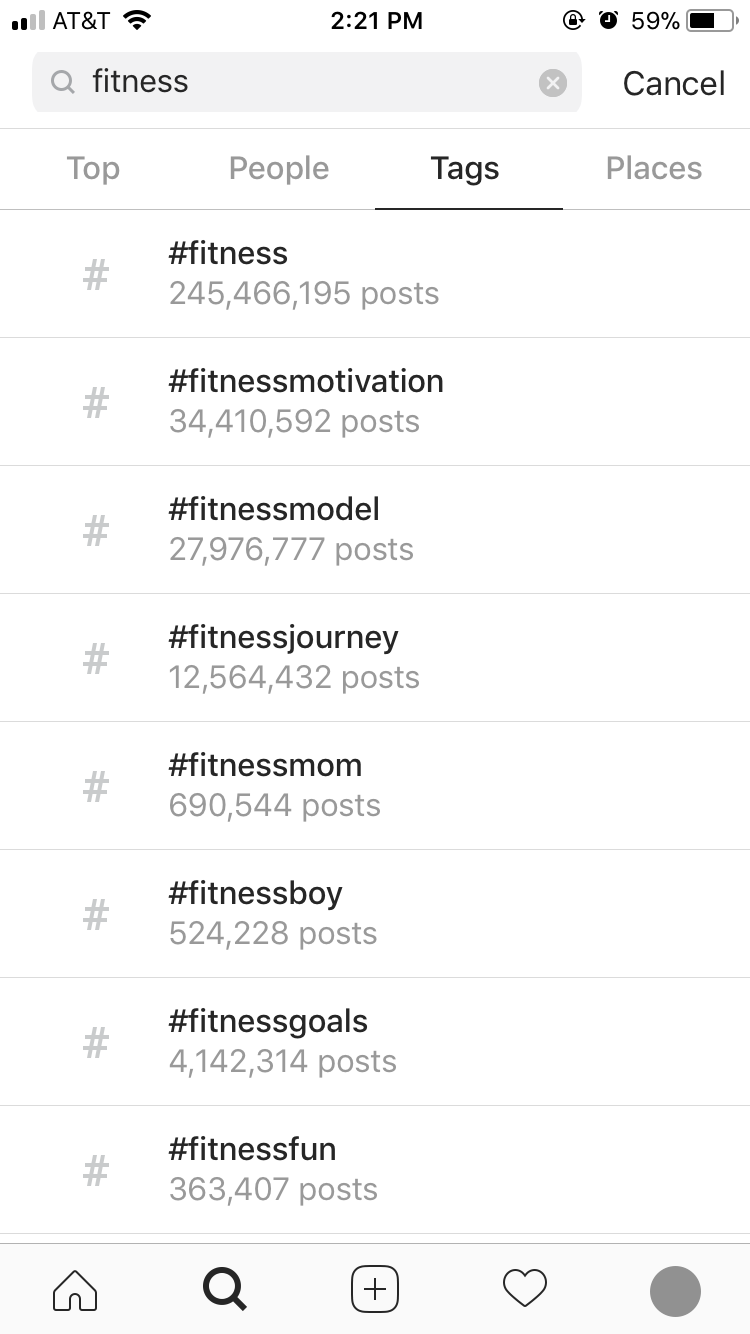 4) Make use of Instagram's amazing features
The best part about Instagram is that it has so many exciting features! This gives you the choice of creating various types of Instagram posts, each having their own appeal.
Currently, Instagram stories, which are brief pictures or videos with a 24 hrs lifespan, are quite popular among users. Almost 300 million users use this feature on daily basis!
To make your stories more fun, you can either make a boomerang to make a video clip playback and forth, or, make a video play backward with rewind, or live zoom in on an object with super zoom for your video stories.
Ever wondered how to go live on Instagram?
Instagram live is what everyone's talking about! It's a built-in feature of Instagram Stories, which lets you share live videos with your followers publicly or privately. It's very easy to go live on Instagram – just swipe right from your Instagram feed to activate your phone camera and tap on the 'start live video' option.
So, apart from sharing pictures and videos, don't forget to use Instagram Stories to create and share more exciting content with your followers.
5) Types of fitness posts you can share
When it comes to the different kinds of content you can create and share on your fitness studio's Instagram page, there are a lot of amazing ideas to pick from.
Share fitness videos:

Start sharing videos and pictures of clients working out at your fitness studio. Try to get creative with these posts and you'll see how they can help you earn new followers on Instagram!

Posts about your trainers:

Share pictures or videos to introduce your trainers. When prospective clients get to view information about your qualified trainers, it will drive them to take interest in your fitness studio and contact you.

Post before and after images: There's no better testimonial than a before and after picture of clients who've really benefited from joining your fitness studio. Share a comparative picture of them and write about their success story. Don't forget to tag them on your posts and seek their permission before doing so. This will act as a big motivation for your prospective clients and might easily convince them to pick you as their fitness partner.
Motivational posts:

Instagram users love to see posts about fitness inspiration! Try to share a post with a thoughtful quote and picture that inspires users to drag themselves out of their bed and head to the gym.

Informative posts:

Another great form of content is creating useful health and fitness tips with your followers. These can be short posts that can add value to your followers' lives. For example, you can share a quick post about what to avoid after strength training or what's the correct posture for squats.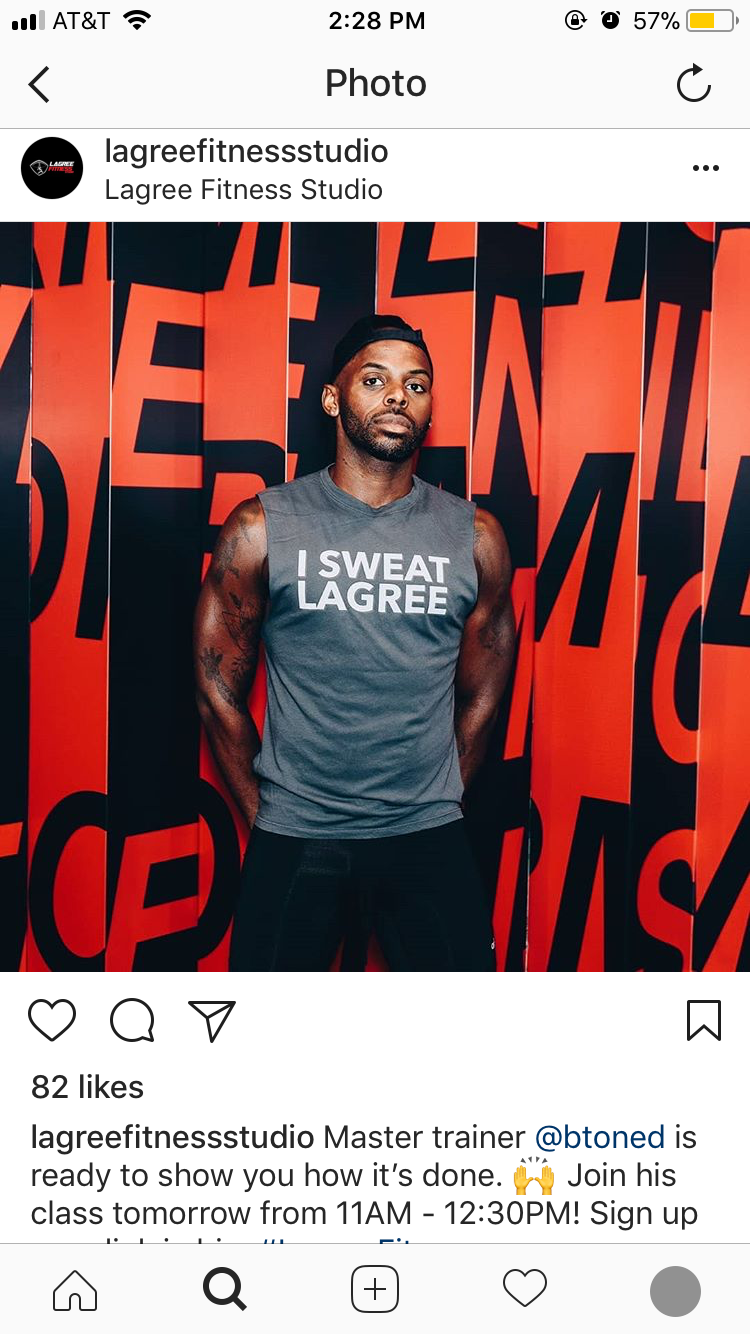 6) Interact with your followers
Lastly, do not forget to engage with your followers. Don't make your Instagram posts a monologue.
Here is a simple list of DOs for Instagram advertising
Direct message your followers to answer their queries on time.

Share posts with questions or ask your followers to comment on your posts with their views.

Try adding a CTA (call-to-action) at the end of each post you share.

Encourage Instagrammers to share their fitness selfies with you and start a hashtag trend.
The more you engage with your followers, the more you win on Instagram.
Apart from these six tips, you can also go for paid Instagram advertising for your business. Using attractive advertisements on Instagram is another way to reach out to your target audiences and grow your business.
Want to explore other ways of promoting your small business?
Double tap on Birdeye.
Birdeye's robust features like social engagement and social publishing allow you to manage your social media posts, respond to them through a single dashboard and schedule multiple posts in advance.
Watch a free Birdeye demo today.
Originally published