Instagram Subscriptions allow you to monetize your Instagram account in a new way. Using this feature, you can offer your most engaged followers exclusive content and other benefits for a monthly subscription fee.
On social media, it is getting harder than ever to get users to click on your link in the bio and take them off-site to your landing page or website.
In this blog, you'll learn how to monetize your following directly using Instagram Subscriptions. 
The only social media software for multi-location businesses
Want to see the impact of Birdeye on your business? Watch the Free Demo Now.
What is Instagram Subscriptions?
Instagram Subscriptions is a new feature allowing you to monetize your most dedicated followers. They get access to exclusive content and other special perks when they subscribe to you for a monthly fee.
The creator economy is growing unprecedentedly, and creators have been waiting for an opportunity like this from Meta.
Creators can choose from any of the following pricing schemes and subscription models:
$0.99
$1.99
$2.99
$4.99
$9.99
$19.99
$49.99
$99.99 per month
Why has Instagram rolled out Instagram Subscriptions?
Instagram has rolled out Instagram Subscriptions because it is a highly visual platform where pictures and videos drive substantial engagement. Instagram knows its users love browsing content, especially content created by their favorite businesses and creators.
Instagram Subscriptions allows creators to give back to their most engaged followers with premium content while earning attention on their accounts.
Benefits include:
Additional source of income. Businesses can secure a predictable monthly side income from Instagram using Instagram Subscriptions.
Increased engagement. Businesses can build a deeper connection with their most loyal followers. Thus, you can be intentional about giving more to your superfans.
What are the exclusive Instagram Subscriptions features?
Exclusive features for Instagram Subscriptions include:
Subscription lives – You can host exclusive live streams for your subscribers and engage with them more directly.
Subscriber stories – Instagram allows you to share stories with just your friends. Subscriber stories work much the same way. You can create stories exclusively for your subscribers.
Exclusive posts – Subscriber posts and Instagram reels were added to Instagram Subscriptions so that businesses can post content that lasts more than 24 hours.
Subscriber chats – You can create custom chats to discuss different topics with your subscribers. Chats only last 24 hours, and only 30 subscribers can join per chat.
Subscriber home – With this feature, you can create a dedicated home for subscriber-only content. This is the content your new subscribers will see the moment they sign up.
Subscriber badge – This badge is given to your subscribers. So, whenever a subscriber interacts with you on Instagram, you'll know they are paid followers.
Which countries currently have Instagram Subscriptions?
According to Instagram, Subscriptions are supported in almost every country except Cuba, Iran, Ukraine, Syria, and North Korea.
But as of July 2023, Instagram Subscriptions are available to all eligible creators in the following regions:
Australia
Brazil
Canada
France
Germany
Italy
Japan
Mexico
Spain
United Kingdom
United States
How to launch your Instagram Subscriptions?
You can launch your Instagram Subscriptions if you have received an invitation.
Once you have received your invitation, you can:
Go to your Professional Dashboard.
Set up your subscription.
View your subscriber list by clicking on Subscriptions.
From Subscriptions, you can also report, restrict, block, and remove subscribers or find information regarding new subscribers, cancellations, and earnings.
How to subscribe to a creator's Instagram Subscription?
Here is how to subscribe to a creator's Instagram account:
Open the Instagram app.
Go to the creator's profile.
Click on the Subscribe button, which should appear beneath the creator's bio.
A new screen will appear detailing the benefits you will receive for your subscription.
Click the Subscribe button when you're ready.
You will now be presented with the terms of the subscription.
Click Subscribe in the App Store when you're ready.
Here's a GIF to help you subscribe to a creator's Instagram Subscription: 
5 Tips to building a deeper connection with subscribers on Instagram
As your most dedicated followers subscribe to your Instagram account, you should continuously build a deeper connection with them. Here are five tips you can use to build that connection:
1 – Show up and be consistent
If, until now, you've mostly been posting haphazardly to Instagram, you will need to develop new habits to serve your subscribers. You'll want to set up a content schedule and ensure that new pieces roll out at specific times so your subscribers don't miss out on anything they might be interested in. This will also increase your social media reach.
2 – Be different and showcase your brand
Consider what makes you unique and what you do differently. Showcase the uniqueness of your brand and stay true to it so your followers and subscribers are magnetized to the value you're offering.
3 – Show appreciation for your subscribers
Your biggest supporters on Instagram are bar-none your subscribers. Make it your habit to welcome new subscribers, respond to subscriber comments, and do what you can to make them feel a part of the community.
4 – Share your schedule and set expectations
Consider the type of content you will post and when you intend to share it with your audience. Set expectations with your audience and tell them what they can expect from you. You can even share your publishing schedule publicly for added accountability.
Doing this will help you reduce churn and keep your subscriber base longer.
You may need to change your content schedule from time to time, and that is fine. But ensure that your subscribers know what to expect and announce the changes you plan to make.
5 – Surprise and delight your subscribers
Subscribers love extras – exclusive lives, chats about the development of your next product, even freebies, contests, and gifts and prizes if it makes sense to offer these.
People love to be able to contribute their ideas to things like T-shirts, book designs, website redesigns, or anything else you might be planning for your customers and the continued growth of your business. Let your subscribers in on what you're up to.
What are Instagram Subscription restrictions?
There are relatively few Instagram Subscription restrictions. The only countries that do not have access to Instagram Subscriptions are North Korea, Cuba, Iran, Ukraine, and Syria.
3 Alternative ways to monetize Instagram apart from Instagram Subscriptions
If Instagram Subscriptions aren't available to you or don't make sense for your particular business model, you'll be glad to know that there are other ways of monetizing your Instagram account. Here are three other reliable ways to make an income on social media.
1- Brand collaboration
Bring to attention a specific brand that's well-matched and complementary to yours.
Brand collaboration agreements can take many forms; paid commissions on the products you sell or the number of impressions generated.
The most common arrangement, however, is a flat fee compensation in exchange for a certain number of posts.
2- Sell your physical/digital products
Instagram Shopping hasn't gone anywhere, and it's a feature that allows you to set up a storefront in-app. You can highlight whatever products you want, be it physical or digital. This can help you find new customers for your product on one of the largest social networks.
3- Affiliate marketing
Becoming an affiliate for tools and apps you use and recommend is a great way to bolster your business income. From books and audiobooks to newsletters, SaaS apps, and more, you can earn commissions on other people's products by promoting them to your audience.
This needs to be done strategically and methodically, as getting users to leave Instagram to purchase a product off-site can be tricky.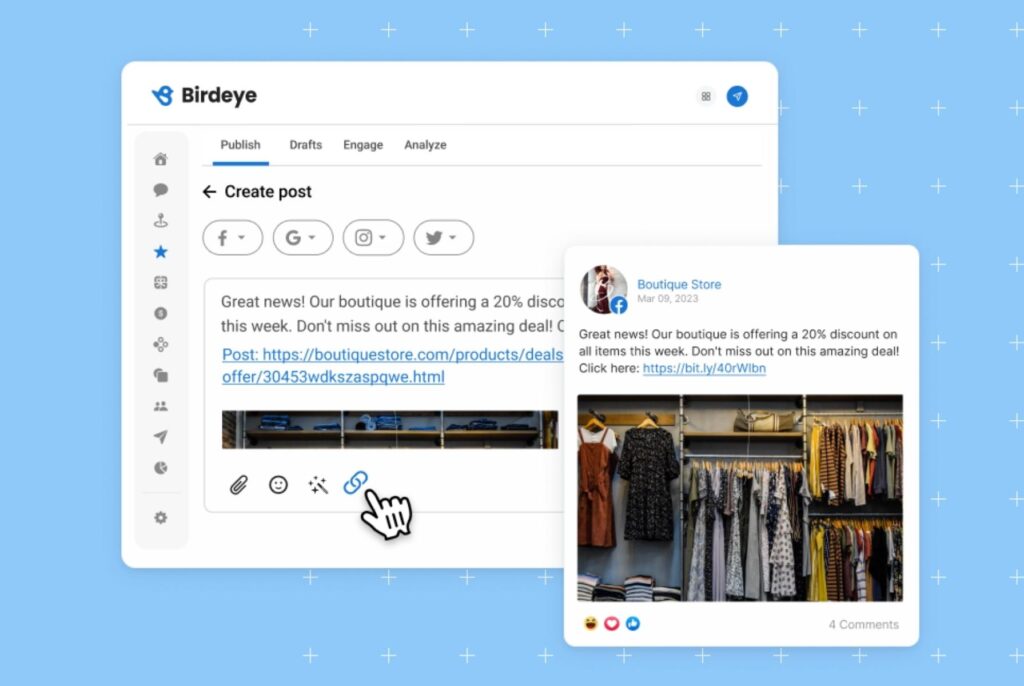 Is Instagram Subscriptions worth it?
Instagram Subscriptions benefit both subscribers and content creators alike.
Subscribers get to access exclusive content and become more loyal to their favorite brands. Subscribers are hungry for as much content as they can provide, and they enjoy finding and accessing more.
Content creators can increase their online revenue by taking advantage of Instagram Subscriptions. Subscriptions also make it easier for businesses to interact with their audiences and keep them engaged.
Another benefit is that you can drive traffic to your website by posting links in your content.
Instagram Subscriptions is worth it if you are poised to take advantage of the opportunity and want to bolster your social media income. It may be better for you if you still have a small following or want to use the platform to promote your business in another way.
FAQs about Instagram Subscriptions 
1- How much is Instagram Subscription?
Creators can set their subscription prices at specific price points, including $0.99, $1.99, or $2.99. Other available prices include $4.99, $9.99, $19.99, $49.99, and $99.99.
2- What is the main drawback of Instagram Subscriptions?
For businesses, it's one more thing to manage. To do well with any product or service offering, resources will need to be dedicated to it. For some businesses, Instagram Subscriptions will be too much to oversee.
3- How do Instagram Subscriptions work?
Instagram Subscriptions charge subscribers a monthly access fee to exclusive content from the creators they love. Creators have the option of sharing content just with subscribers or their larger following.
4- Is Instagram Subscription like OnlyFans?
OnlyFans is primarily for adult-oriented content. And while some Instagram creators may choose to post similar content, like subscriber lives, Instagram Subscriptions is for every type of creator and business.
5- How to add a subscribe button on Instagram?
Follow these steps:
Go to your professional dashboard.
Tap Set up subscriptions.
Tap Next.
Read and agree to the terms.
Tap Next.
Select your monthly subscription price.
Tap Next.
Tap Publish.
Tap Create.
Monetize Instagram correctly with Birdeye
Instagram Subscriptions is a great way to monetize your Instagram account. If you build a deeper connection with your subscribers, they will stay subscribed for longer, leading to a predictable source of social media revenue for your business.
If you're serious about monetizing Instagram, it's time to learn more about Birdeye's Social. 

Originally published