In today's digital era, the online presence of insurance companies holds significant importance, especially on insurance review sites. It's like using a treasure map that guides you straight to the heart of your customer's thoughts and experiences.
These platforms handle feedback, connect with customers, enhance services, and guide your company to success.
This blog post aims to shed light on the best insurance review sites empowering your business to enhance its online presence and improve customer experience in the insurance industry.
What are insurance review sites?
Insurance review sites are platforms where customers can share their experiences and opinions about insurance services and providers. These virtual environments play a role in showcasing your business's service quality, customer care, and ethical standards.
Insurance review sites collect customer feedback to shape your business's narrative. This feedback is crucial for potential clients when making decisions, as trust plays a vital role in this industry.
Why insurance review websites matter for your business
With 94% of customers stating that positive reviews make them more likely to use a business, insurance review websites hold immense value in building trust and credibility. They act like the word-of-mouth that can amplify your business's success and highlight areas that require improvement.
Using these platforms helps you show you're responsive, highlight customer satisfaction, and build a relationship with your target audience.
Which insurance review sites are best for your type of coverage?
The most effective insurance review sites for your business will depend on the types of coverage you provide. To reach the right people, it's important to choose the right platforms, whether you serve individuals or businesses.
For individual coverage
People, who want to safeguard their own assets and health, frequently search for personal insurance types such as:
Auto insurance
Life insurance
Home insurance
Health insurance
Property insurance
Travel insurance
Consumer-focused insurance review sites, such as ConsumerAffairs and Clearsurance, are great for this type of insurance. They allow users to share their experiences and find suggestions that meet their needs.
For business coverage
If your clientele includes businesses, they will be interested in commercial policies including but not limited to:
General liability insurance
Commercial property insurance
Business income insurance
Commercial auto insurance
Business interruption insurance
Product liability insurance
B2B-focused platforms like Insurance Business America or Better Business Bureau may be more appropriate for these types of insurance. They often help businesses find insurance and provide a detailed analysis of the services available.
Selecting the right insurance review sites according to the particular coverage you provide is crucial. It guarantees that the discussions about your offerings are as relevant and beneficial as possible, strengthening your image among the target audience.
Factors to consider when selecting the best insurance review sites
When deciding where to focus your efforts on managing online reviews, consider these criteria:
1. Audience size and demographics: Give priority to sites with significant traffic and a target audience that aligns with your clientele.
2. Credibility and trustworthiness: Opt for platforms known for genuine customer reviews and reliable content moderation.
3. Relevance to the insurance industry: Select those that specifically cater to insurance services, ensuring feedback.
More reviews
More revenue
Want to see the impact of Birdeye on your business? Watch the Free Demo Now.
Top 16 insurance review sites you must know about
To boost your insurance business's reputation, check out these popular insurance review sites in the industry.
1. Google Business Profile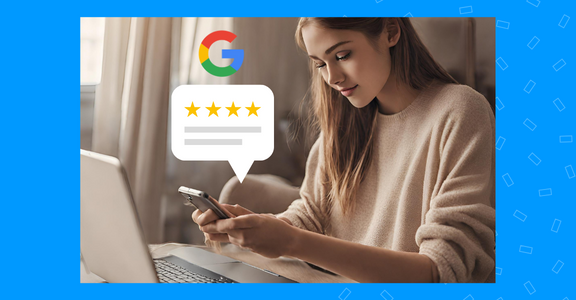 Google Business Profile (formerly Google My Business) is the most crucial platform for local businesses seeking online reviews. Your Google Business Profile listing shows important details, like ratings and reviews, when people search for your insurance agency.
A strong presence on GMB can boost your search engine rankings and increase visibility. Customers can easily leave reviews, while businesses have access to tools for responding to clients and engaging with them.
2. Facebook
Facebook has become a platform for gathering user feedback thanks to its integrated ratings and reviews section. With billions of active users, there's a huge potential for reaching out on Facebook. Customers can leave reviews on your business page, which are prominently displayed for others to see.
This visibility can greatly influence clients who rely on social media to research local businesses before making any commitments. Engaging with Facebook reviews shows dedication to customer service, improving your business's reputation.
3. Clearsurance

Clearsurance stands out as a leading insurance review site that prides itself on being community-driven. It lets customers leave reviews about their insurance providers, covering aspects like claim handling, customer service quality, and policy offerings.
What sets Clearsurance apart is its commitment to transparency and its user-friendly interface that encourages interactions among consumers.
4. CosumerAffairs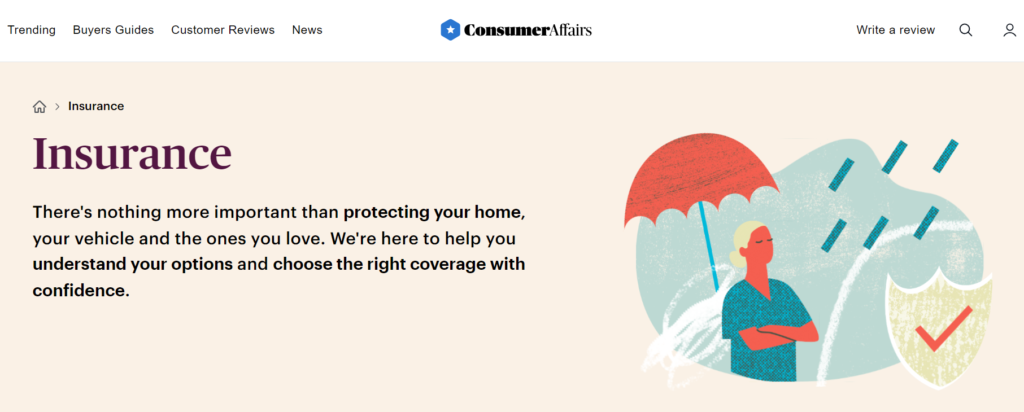 While ConsumerAffairs is not exclusively dedicated to insurance reviews, it does feature an insurance section with ratings and reviews.
It enables consumers to rate their insurers using a five-star scale while also providing them with an opportunity to offer in-depth feedback about their experiences. For insurance companies, ConsumerAffairs offers tools that facilitate engagement with reviewers.
5. Insurance Business America (IBA)
IBA is an established website that caters to both professionals in the insurance industry and consumers. While it primarily focuses on business-to-business interactions, it also includes sections for customer feedback and awards that recognize insurance providers who excel based on various criteria. Therefore, having your business featured on IBA can significantly enhance its reputation within the industry.
6. Trustpilot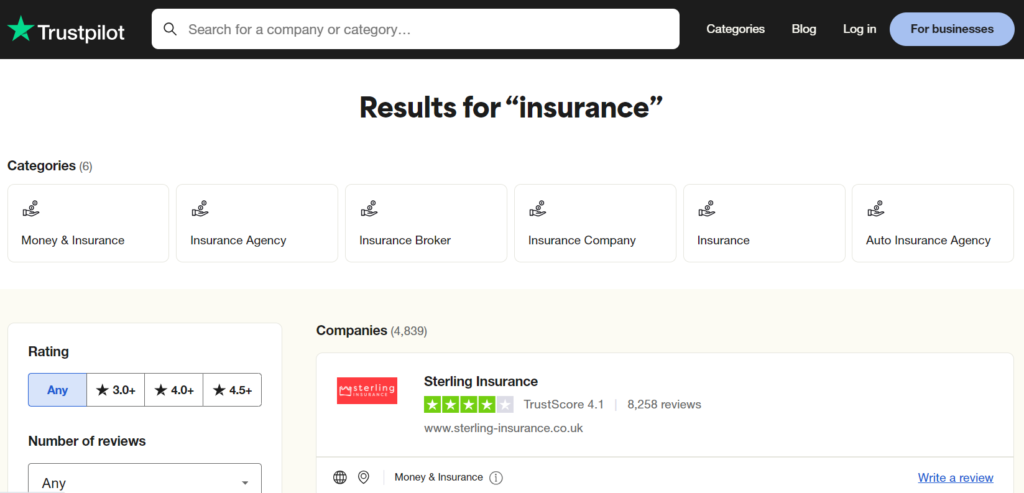 Trustpilot is a popular review website that hosts numerous reviews of insurance companies.
This platform is known for its review verification process, which helps prevent fake reviews and ensures that genuine customers can share their honest opinions. Additionally, Trustpilot's analytics offer insights into customer sentiment and behavior.
7. Pissed Consumer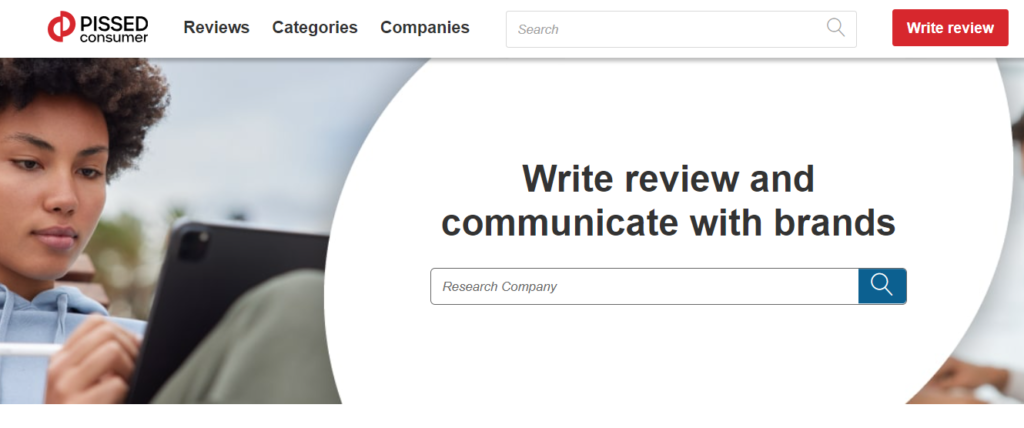 As the name suggests, Pissed Consumer often showcases reviews from unhappy customers. While it may seem intimidating, it provides an opportunity to address concerns publicly and demonstrate your dedication to customer service.
8. Better Business Bureau (BBB)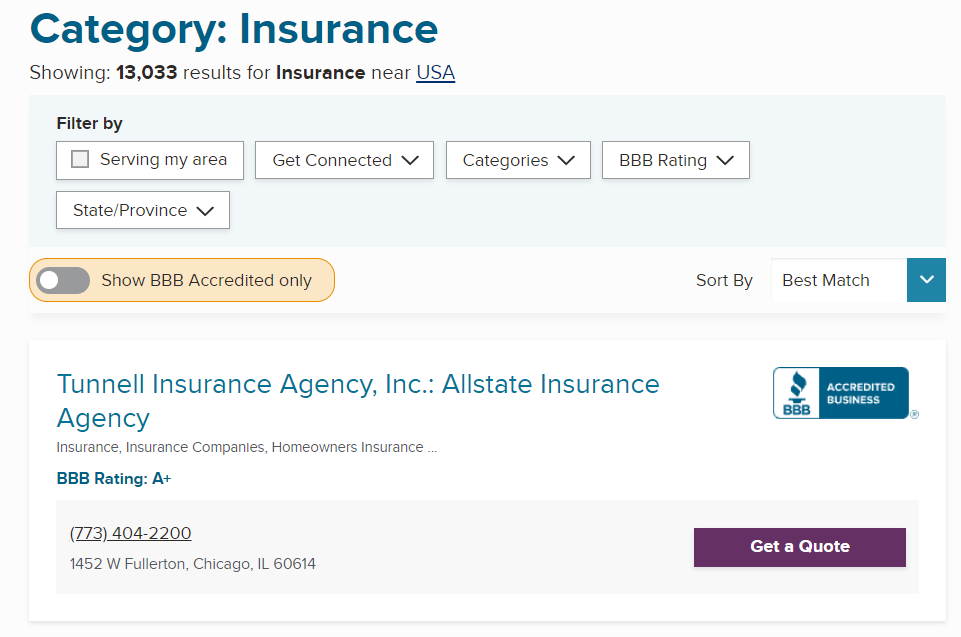 The Better Business Bureau goes beyond being a review site; it serves as an indicator of a business's credibility. Insurance companies with BBB ratings are often regarded as trustworthy by consumers.
Although BBB is not primarily a platform for reviews, it does gather customer feedback, which can significantly enhance your business's credibility when you receive ratings.
9. WalletHub
WalletHub specializes in financial services. It offers user reviews for insurance products and serves as a platform for individuals seeking to enhance their financial product choices.
10. SiteJabber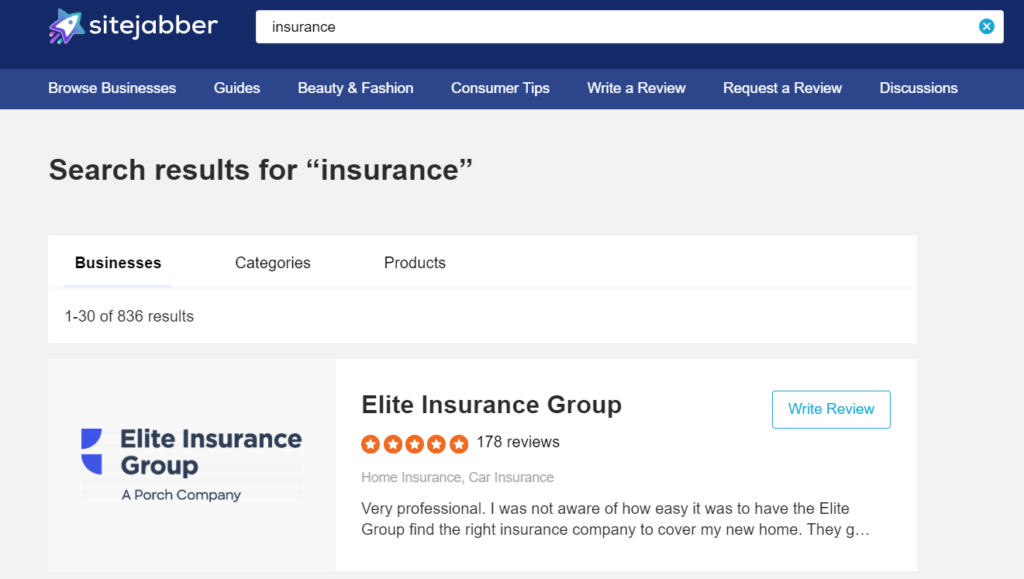 SiteJabber offers a range of business reviews making it a go-to destination for customers seeking genuine feedback. It also allows businesses to engage with their customer base.
11. NerdWallet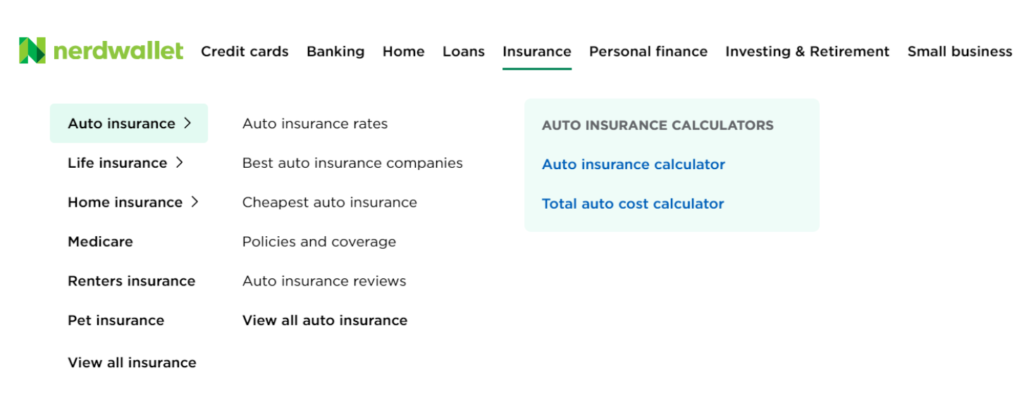 Known for its expertise in providing advice on financial products, including insurance, NerdWallet is influential among shoppers looking for well-researched information. The reviews found here can have an impact on consumer decision-making.
12. ValuePenguin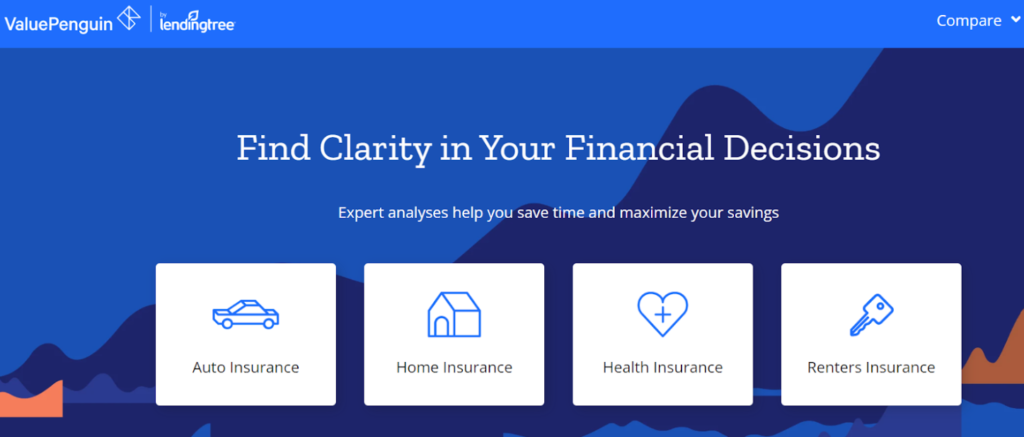 With its focus on delivering research and data on insurance options, ValuePenguin enables customers to share their experiences through reviews that hold weight due to the site's analytical approach.
13. The Zebra
The Zebra compares insurance rates and providers. The user reviews available on the website can assist customers in evaluating how your offerings stack up against the competition.
14. MoneyGeek

Concentrating on personal finance matters, MoneyGeek allows consumers to provide reviews of insurance products. This valuable feedback helps you gain insights into consumer needs and levels of satisfaction.
15. Rogue Risk
Designed for insurance buyers who are well-informed, Rogue Risk combines insurance purchasing with customer reviews to provide a distinctive perspective on customer preferences.
16. Money.com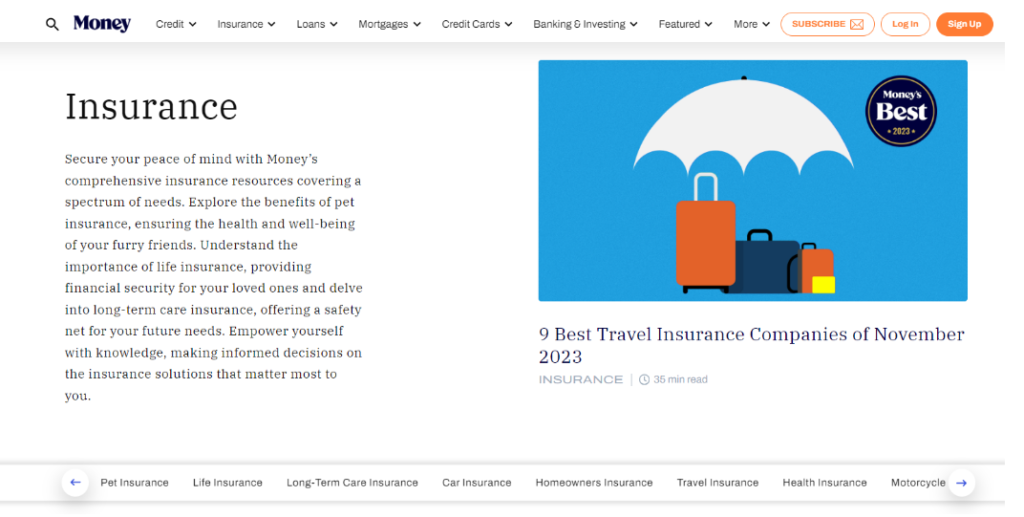 Renowned for offering financial advice and information, Money.com reviews hold significance for consumers seeking reliable guidance on insurance choices.
These platforms are just a starting point. Utilize them not only to monitor your business's reputation but also to engage with customers and express gratitude for their feedback actively. It will demonstrate that your business values customer input and strives for improvement.
How to collect and leverage reviews effectively
Wondering how to ask for customer reviews? Here are a few strategies to actively harness the power of customer feedback:
Inspire happy customers: Encourage customers to share their positive experiences, making the process as simple as possible.
Respond promptly: Quick responses to all reviews showcase your dedication to customer satisfaction.
Embrace feedback: Utilize both positive and negative reviews constructively to refine your services and enhance customer care practices.
Selecting the best insurance review sites is crucial for strengthening your business's online presence. By engaging with customer feedback on these sites, you can improve your reputation, refine your services, and build stronger connections with your clients.
FAQs about insurance review sites:
What criteria determine the reliability of an insurance review site?
Trustworthy websites have verification processes to ensure that reviews are genuine and provide a perspective from a wide range of customers.
Can insurance review websites help enhance the visibility of my agency?
Absolutely. When you accumulate a number of reviews, your agency's profile has a higher chance of appearing at the top of search results and being perceived as reliable by potential customers.
Boost customer experience in the insurance industry with Birdeye
Integrating customer feedback into your insurance business strategy goes beyond collecting reviews; it is what truly makes a difference. Customer review management software like Birdeye can streamline this process by providing insights and trends that inform business decisions, help personalize customer experiences, and improve service offerings.
If you're seeking assistance in managing your business's reputation, get in touch with Birdeye for a customized solution tailored to meet your unique needs.
Check out our pricing today!

Originally published