The choice of the right marketing channel can make or break a campaign. A lot of time, money, and valuable resources go into designing and executing each campaign. Choosing the most effective marketing channel can make sure that your efforts bring results.
This blog post deals with everything you need to know to leverage the right channels and boost your business revenue.
Understanding marketing channels (what is it?)
A marketing channel is any platform that allows you to connect and communicate your brand's message with your target audience. They can be free, paid, online, or offline.
For a successful marketing campaign, businesses need the right marketing channel strategy to share their content and brand's messaging with their target audience.
Only with the right marketing channel can you be sure that you are talking to the right target audience and investing in the right medium to convey your message.
Importance of marketing channels for a business
As a business owner, understanding the importance of marketing channels is crucial for your success. These marketing communication channels are pivotal in reaching your target audience.
The right marketing channel:
Allows you to reach diverse audiences
Is ideal for promoting specific products and services
Increases brand visibility
Boosts audience engagement
Builds online communities with loyal patrons for your brand
Every marketing channel has its core demographics; businesses may need more than one to reach their target audience. You can choose the right channel for your business by:
Understanding the demographics of your target audience
Evaluating the resources at hand to see if you can create content at the pace each channel demands
Budgets to invest in all channels so that you can start small if needed
B2B vs B2C marketing channels
Each marketing channel serves a unique purpose within the business environment. And one of the first distinctions you'll look for when choosing your channel is its ability to reach businesses versus consumers.
For example, if you own a professional cleaning service, you might choose one marketing channel to target businesses and another to reach homeowners.
Channels that help you reach businesses are called B2B (Business to Business) marketing channels, and those that help you reach direct consumers are called B2C (Business to Consumer).
Common examples of B2B marketing channels are Search Engine Optimization (SEO), Pay-Per-Click (PPC) advertising, content marketing, B2B online communities and select social media platforms, email marketing, and webinars.
B2C marketing channels that help you sell to or connect with individuals are social media channels, paid ads, email marketing, SMS campaigns, direct mail, and mobile marketing.
B2B and B2C marketing channels need customized approaches for best results in terms of language, creative design, brand positioning, messaging, etc.
It is important to know the distinctions between B2B and B2C marketing channels to create effective strategies. When done correctly, both are great for developing customer relationships, building trust in your brand, and getting high-value conversions.
Top marketing channels for your business
Worried about making the right choice between all the available marketing channels? We know there are a LOT but each channel has its function.
Explore this curated list of top marketing channels to drive the best results for your business.
Social media marketing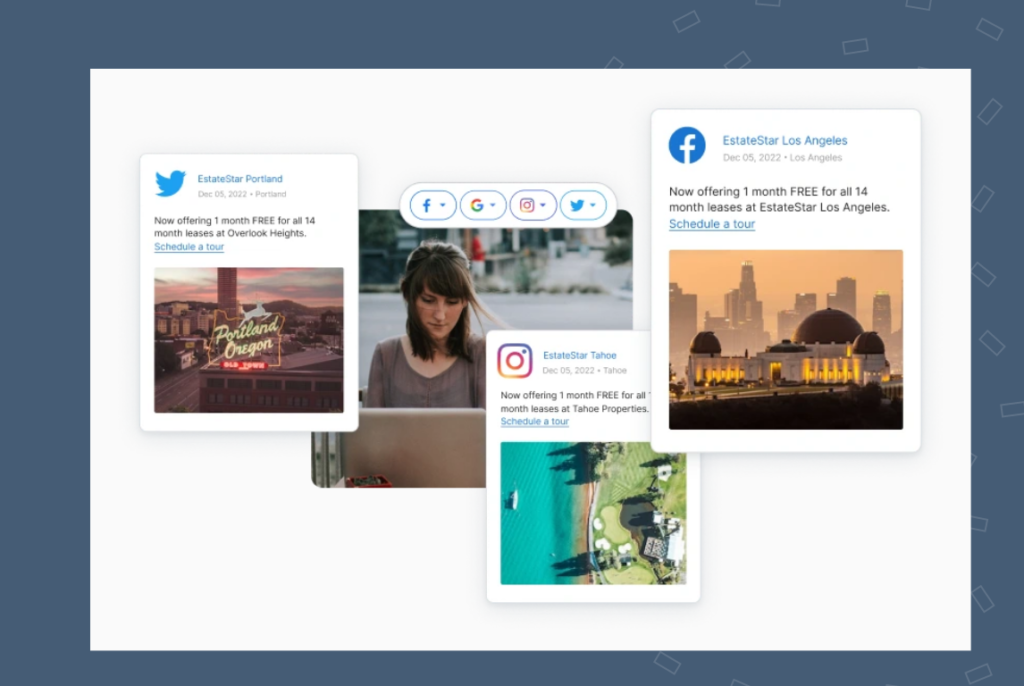 With consumers spending an average of 95 minutes daily on social media, it's clear that these platforms make for excellent marketing channels.
To tap into these channels and make it work for you, you must determine which social media platform your target audience spends time with the most. This ensures you find the platform that can give you the most engagement.
For example, your older audience will use Facebook more than TikTok. And, LinkedIn has a B2B user base, while Instagram is more B2C.
You can leverage social media to:
Share educational content with your audience
Promote brand identity and build a loyal following
Interact with your customers
Build online communities
Boost visibility for your brand's upcoming product launches, events, discount campaigns, and more.

Content marketing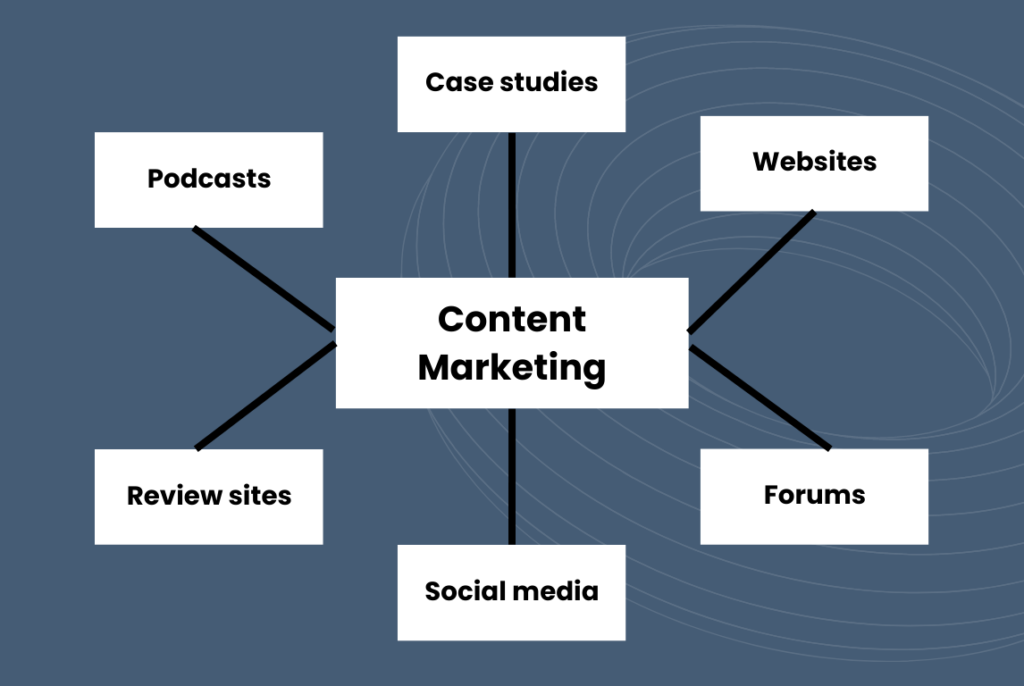 It is 2023, and content is definitely still king. Content marketing is a powerful marketing channel strategy to create and distribute original, valuable content across various marketing channels. Research also tells us that 69.6% of marketers will invest in content marketing in 2023.
By leveraging content marketing, your business can increase its reach, build brand awareness, generate leads, and foster customer loyalty. Quality content engages your audience, showcases your expertise, and positions your brand as an industry leader.
Popular content marketing channels are:
Website
Forums
Social media
Podcasts
Review sites
Case studies
Search engine optimization (SEO)
Wondering how to do more with the content you create for your business? Enter the world of SEO.
Search engine optimization, or SEO, is a powerful marketing channel that involves optimizing your website/content to rank higher on popular search engines like Google. It is one of the most effective ways of increasing traffic, boosting brand awareness, and generating leads from search engines.
Did you know that Google processes 89 billion searches in one month? This means this channel has immense potential to reach your target audience.
SEO lets you tap into organic traffic, connect with prospective customers, and build a solid online presence.
A shining example of a company that utilizes SEO effectively is Airbnb. The platform's well-crafted SEO strategy has enabled them to reach the peak of search results for various keywords surrounding travel queries. This drives traffic to their website and helps them generate more leads and bookings.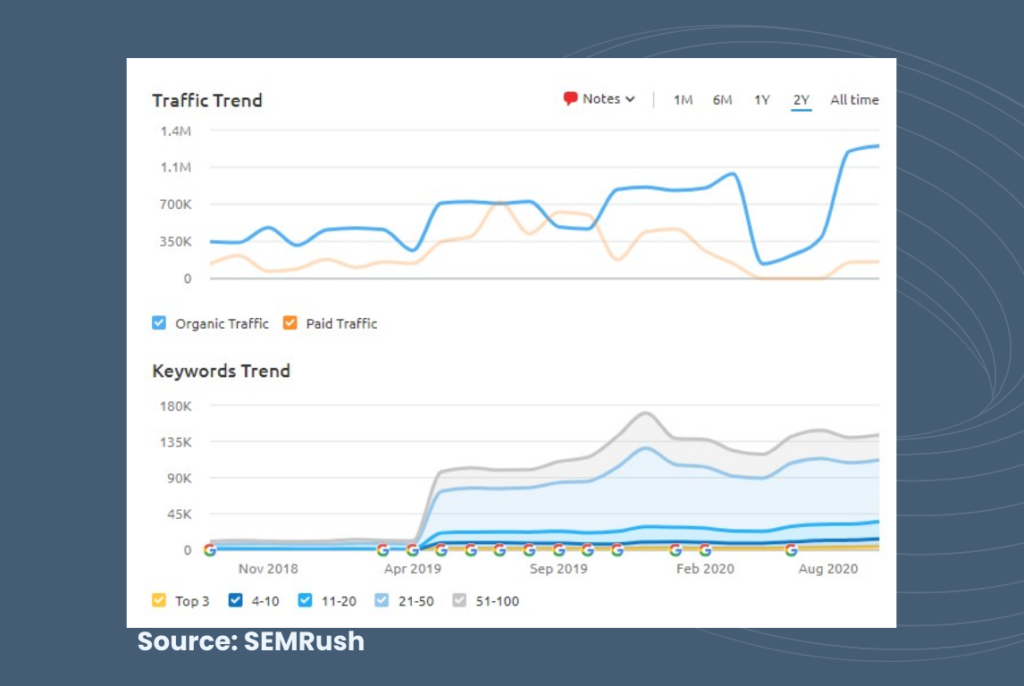 Paid digital advertising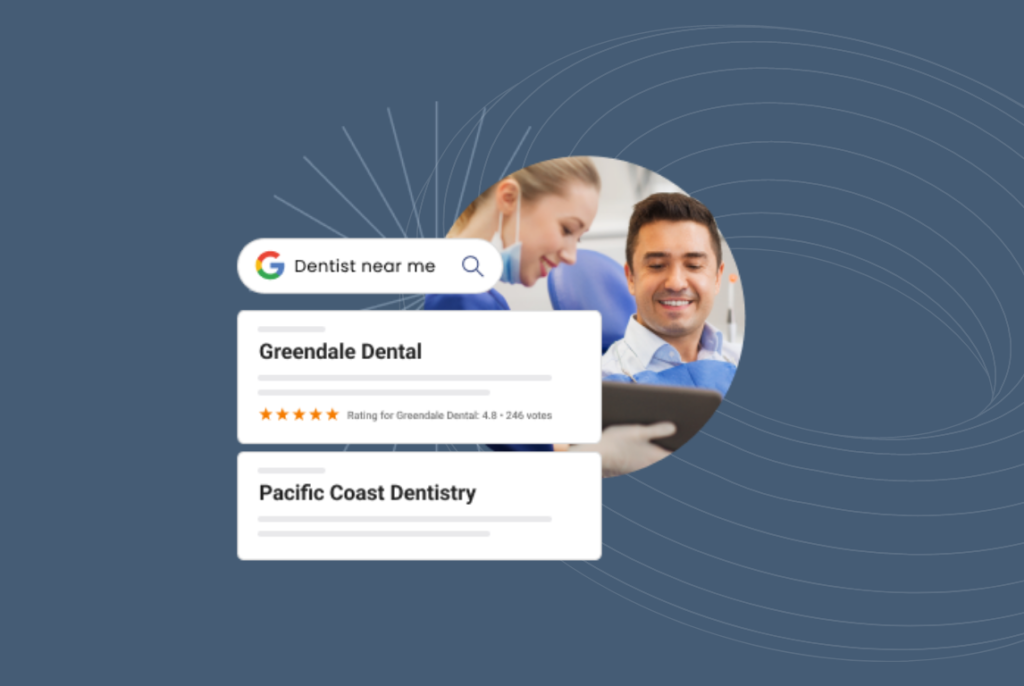 Tapping into paid digital advertising can be a game-changer for your marketing strategy. Paid ads allow you to reach specific geographic areas and audience demographics that other marketing channels can't. They are also known to drive higher engagement and web traffic.
Think of paid ads as the methods for putting a megaphone to your offer and your brand. Instead of waiting for organic traffic and customers to come to you, paid ads allow you to target specific audiences with campaigns designed to inspire specific actions.
Additionally, this versatile marketing channel offers numerous options, such as:
Social ads: These include paid ad opportunities on social media, like Facebook.
PPC ads: Pay-per-click ads are search engine ads you pay for by the click.
Native ads: These are sponsored ads that appear naturally throughout a platform, like a paid video on YouTube.
Additionally, paid ads can fall under the umbrella of traditional platforms like
Television
Radio
Print media
Here are some paid ad campaign examples for inspiration:
Run a paid ad asking people in your city to sign up for your newsletter.
Run a paid ad with a "book now" discount in a new market.
Run a paid social media ad asking for more likes and shares.
Run a paid ad to showcase a new contest.
An example to demonstrate the power of paid ads is this Target campaign.
When Target welcomed Hearth And Hand, the well-known product line by Chip and Joanna Gaines (of Fixer Upper fame and the Magnolia Network,) Target used paid ads to sweeten the deal and spread the word.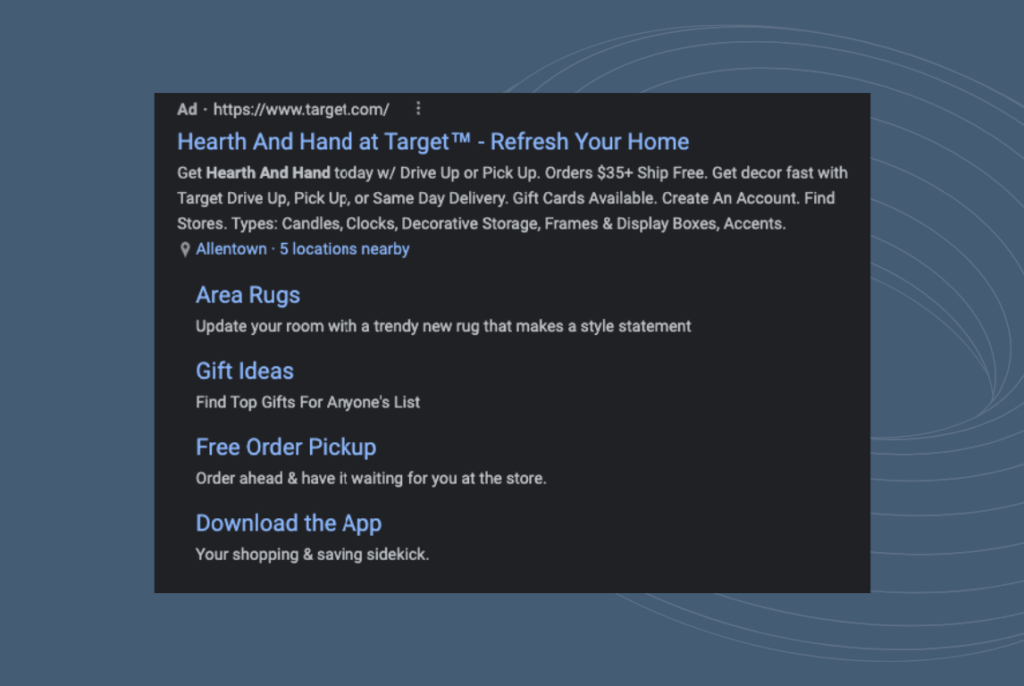 Email marketing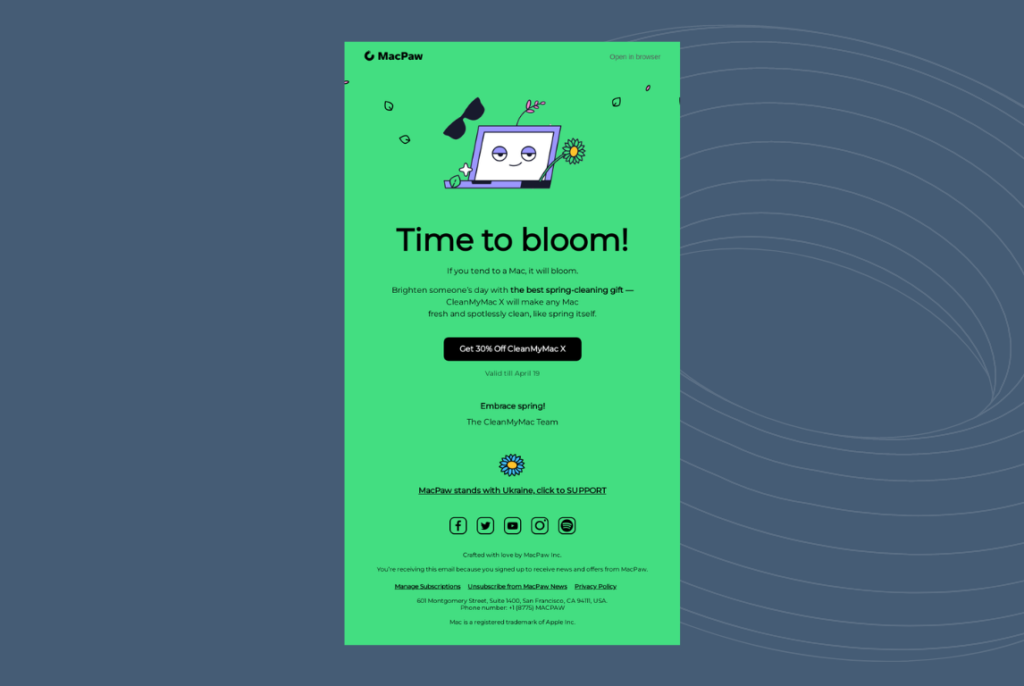 If you do it right, email marketing can be one of your most effective marketing channels. Studies tell us that 61% of consumers prefer to be contacted by brands through email. 99% of email users check their email daily, so you know that your message will not go unseen.
Businesses have an enormous opportunity to connect with their customers, showcase their offers, generate awareness, and inspire conversions via email marketing.
Include a call to action, helpful tips, or updates on your business developments so that you can drive audience engagement and generate leads for the business.
Get inspired with these email marketing ideas:
Series of emails introducing your new team members for brand awareness
Series of emails with industry tips to establish an industry leadership position
Series of emails building up and introducing a new product to boost sales
Series of emails sharing charitable works
Series of emails highlighting a seasonal sale
One prominent example of a company leveraging email marketing is BuzzFeed. Known for its engaging content, BuzzFeed uses personalized, segmented email campaigns to keep subscribers informed and entertained while encouraging them to explore more content.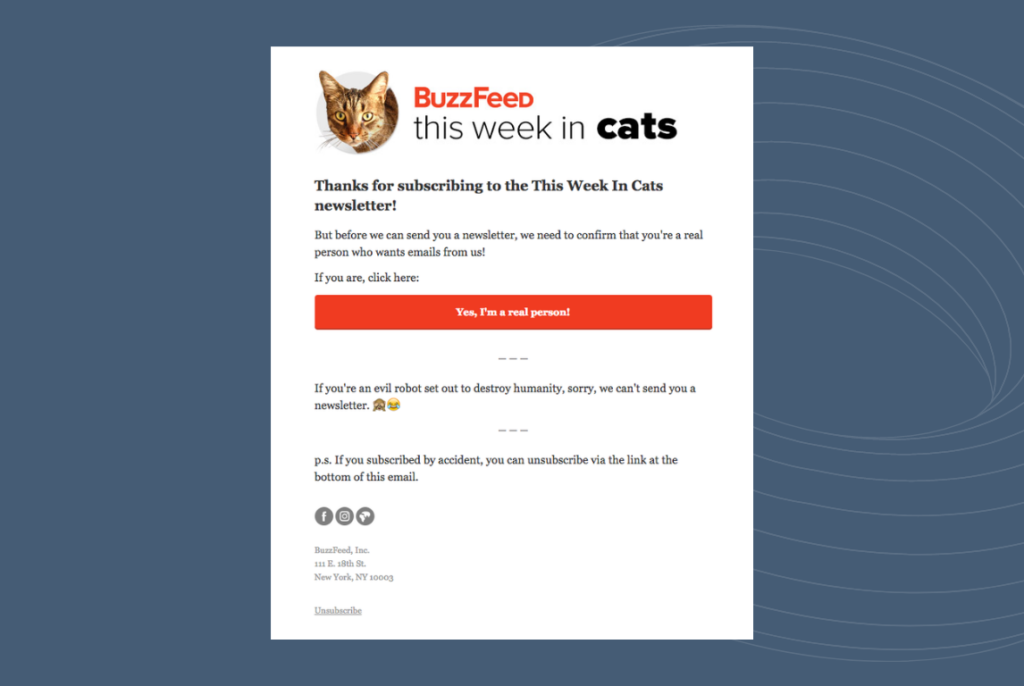 Public relations (PR)
Public relations (PR) is an efficient way to boost your business by creating a favorable image in the minds of your target audience.
One reason PR is an exceptional marketing channel is its ability to generate both paid and free publicity. Your company announcements, innovations, and events are all headline-worthy examples of PR content. Create compelling stories about your big news and pitch them to the media. In return, your business can gain valuable exposure without the expense of traditional advertising.
Press releases often get better backlinks and multi-publication mentions. They provide better SEO results and tend to get famous by association with the media outlet responsible for sharing your PR.
This marketing channel also lends credibility to your brand, as customers tend to trust news sources more than advertisements.
A prime example of a company leveraging public relations for growth is Tesla. Using PR, Tesla has successfully built a strong reputation for innovation, sustainability, and cutting-edge technology, resulting in increased sales and customer loyalty.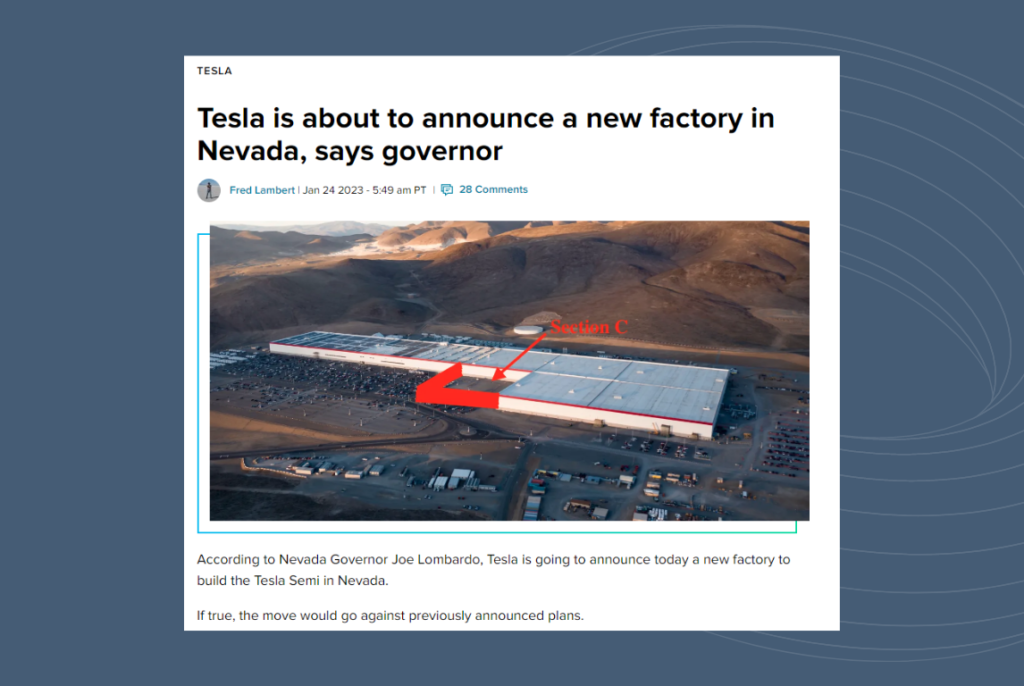 Influencer marketing
This is one of the most popular marketing channels in recent times. Businesses have discovered that by collaborating with influencers their target audience trusts, they can promote their products or services through that trusted lens.
Influencers have a dedicated following that values their opinions, which can translate to higher engagement and sales for your business.
Align your product or service with a great-fit endorsement from an influencer, and you can expect:
High ROI with exposure to an audience you wouldn't otherwise be able to reach as 89% of marketers using influencer marketing report their ROI is comparable to or better than other marketing channels.
Cost-effective method for generating buzz about a product or service
Higher trust with a direct endorsement or "referral" from an already trusted influencer
Boost in brand awareness
To establish social proof with a leg-up from an influencer who speaks on your behalf
Higher sales
One well-known company leveraging influencer marketing is Gymshark, a fitness apparel brand. By partnering with popular fitness influencers, Gymshark has experienced tremendous growth and solidified its position as a top brand in the industry.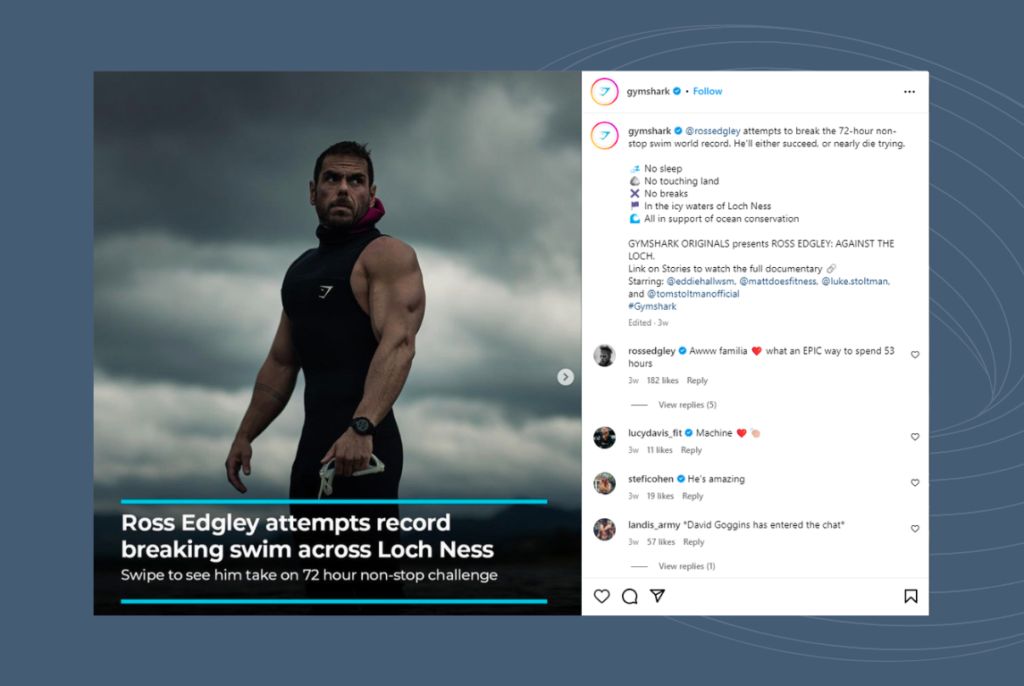 Affiliate marketing
If you are just starting, affiliate marketing is another excellent marketing channel, partly because of its low risk and high profitability. In this process, an affiliate promotes another business's products or services in return for a commission based on sales.
Businesses can rope in affiliates to promote their products, similar to influencer marketing. While an influencer is usually paid per post, these affiliates are paid per sale they generate for the business.
It's an ecosystem that allows for significant boosts in reach and frequency to your target audience.
Affiliate marketing is gaining popularity, with affiliate spending growing more than 50% to $8.2 billion last year. So, it's worth considering as a viable marketing channel for your business.
A notable example of a company harnessing affiliate marketing for growth is Amazon. Through its Amazon Associates program, the company has built an extensive network of affiliates, fueling increased sales.
Video content marketing
Whether through educational, review, or entertainment videos, this approach boosts conversions, improves ROI, and helps forge customer relationships. With 70% of marketers planning to invest in this strategy for the first time in 2023, the growth potential is immense.
Popularized by platforms like TikTok, short-form content is compelling for B2B and B2C marketers. But you can leverage video marketing beyond TikTok. Today's companies are establishing video channels on their websites and YouTube. And video is getting easier for businesses with the popularity and ease of "Live" content and reels on other social media channels.
You won't need a high-profile camera setup to get started, either. A quality mobile device and great lighting are all you need to create videos and enjoy these benefits:
Increased revenue with personable content
Increased influence over customer buying decisions
Boosted web traffic
Get more backlinks
Keep audiences engaged and talking about your brand and offerings
Deliver what customers want in easy-to-consume formats
One company excelling in video content marketing is Blendtec, known for its "Will It Blend?" series. These entertaining videos showcase the power of their blenders while reaching millions of viewers, resulting in increased brand recognition and sales.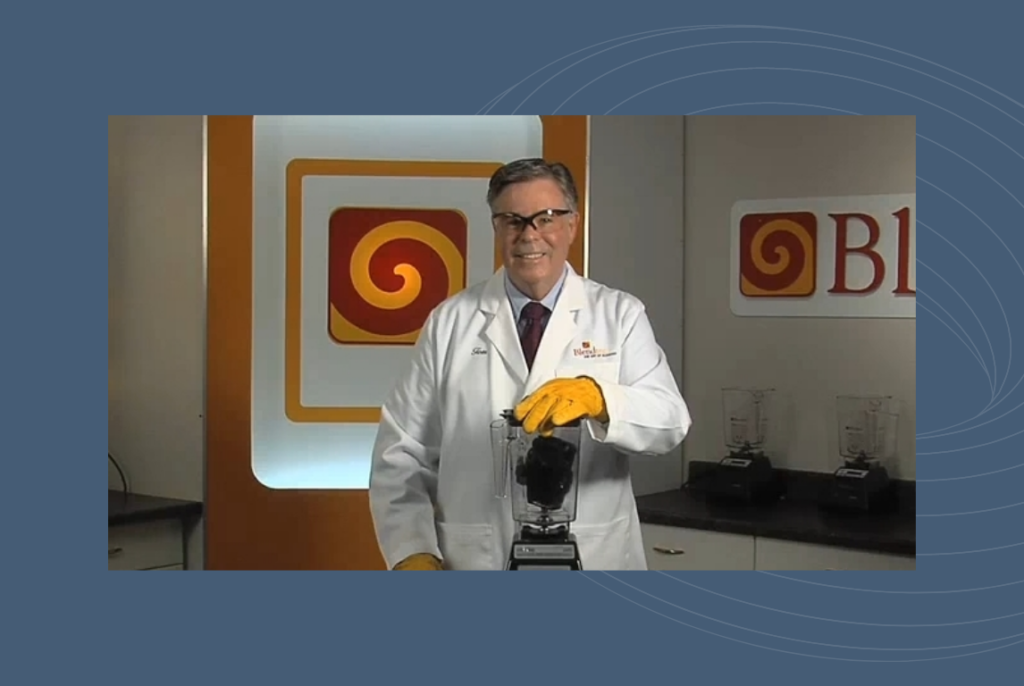 Referral marketing
If you are looking for successful and safe marketing channels, consider the impact of referral marketing. By incentivizing satisfied customers to refer your business to friends and family, you can leverage people's trust in personal recommendations, making it an extremely effective strategy.
Your satisfied customers become brand ambassadors, championing your business to potential new customers.
One well-known company that has mastered referral marketing is Dropbox. Dropbox exponentially increased its user base through its innovative referral program, resulting in remarkable growth and widespread adoption.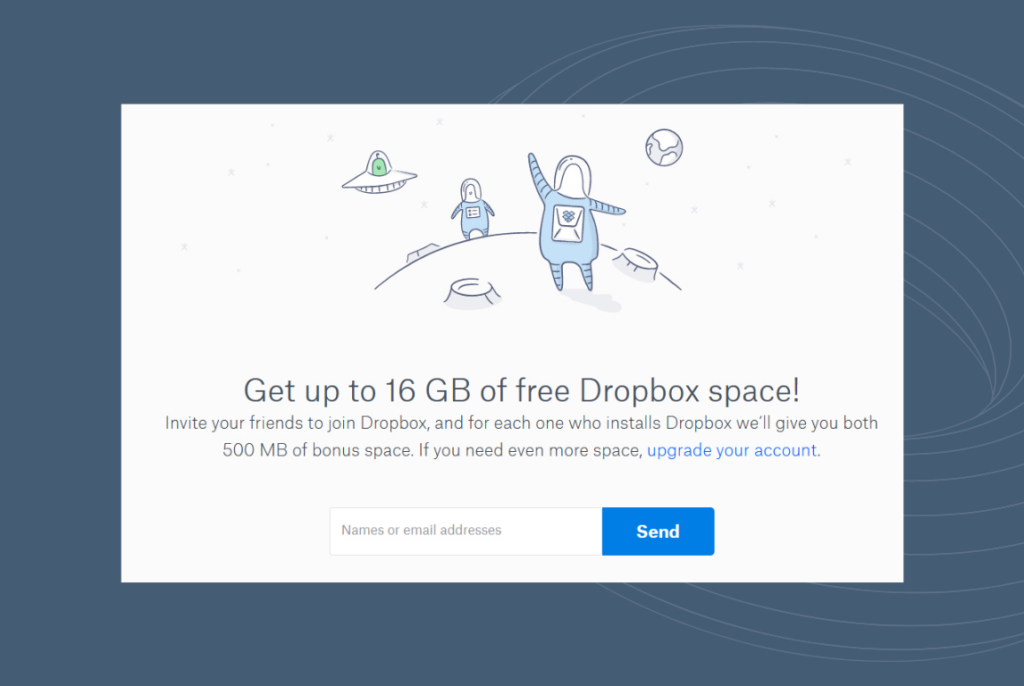 Print & broadcasting advertising
Traditional print and broadcasting marketing channels remain effective even in the age of the Metaverse.
While online channels remain effective, your business can tap into a broader demographic through newspaper ads, billboards, radio, or television spots. Believe it or not, many customers still prefer these channels and spend less time online.
These marketing channels can also support your digital marketing efforts and reinforce your message across multiple audience touchpoints. You can expand your reach and frequency with television and some of these popular print channels:
Product catalogs
Business brochures and flyers
Business cards
Industry, trade, or community magazines
Direct mail advertising
Not just online ads, direct mail advertising is also a targeted approach. By delivering personalized mailers to your audience, you can create a tangible connection with potential customers and stand out amid digital clutter.
Direct mail's effectiveness is well-proven. Studies have shown that direct mail's lifespan is 17 days, much longer than email's few seconds, resulting in sales five times larger than email campaigns.
Direct mail can effectively complement your online marketing efforts, resulting in a comprehensive marketing effort.
Direct mail is also affordable, usually only costing between $.30 and $10 per person, depending on your market and the current mail rates.
One company that has successfully used direct mail advertising is IKEA. Their iconic annual catalog has been instrumental in promoting their products and driving sales. And it continues to be a popular publication for consumers eager to check out new design styles and deals.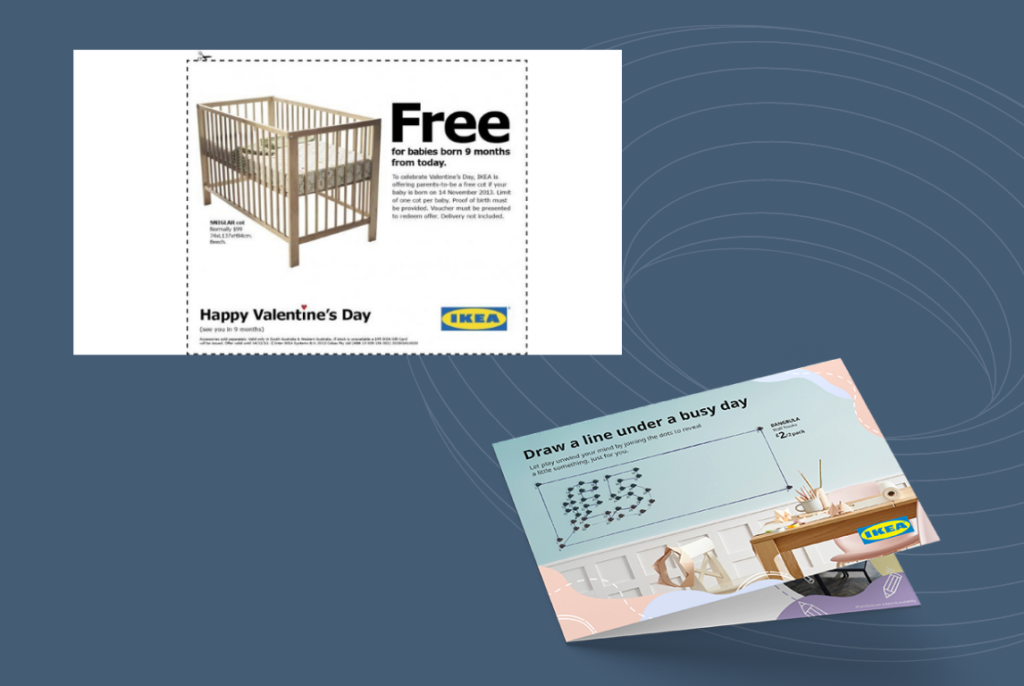 Live events and conferences
Hosting events promote audience engagement, lead generation, and networking opportunities. In fact, 52% of marketers predict increased investment in in-person events, and 68% of B2B marketers agree that live events generate the most leads.
Consider virtual options if budget constraints limit your ability to host in-person events.
One company that has effectively utilized live events well is Salesforce. Their annual Dreamforce conference showcases products, provides educational opportunities, and fosters networking, contributing to the company's growth.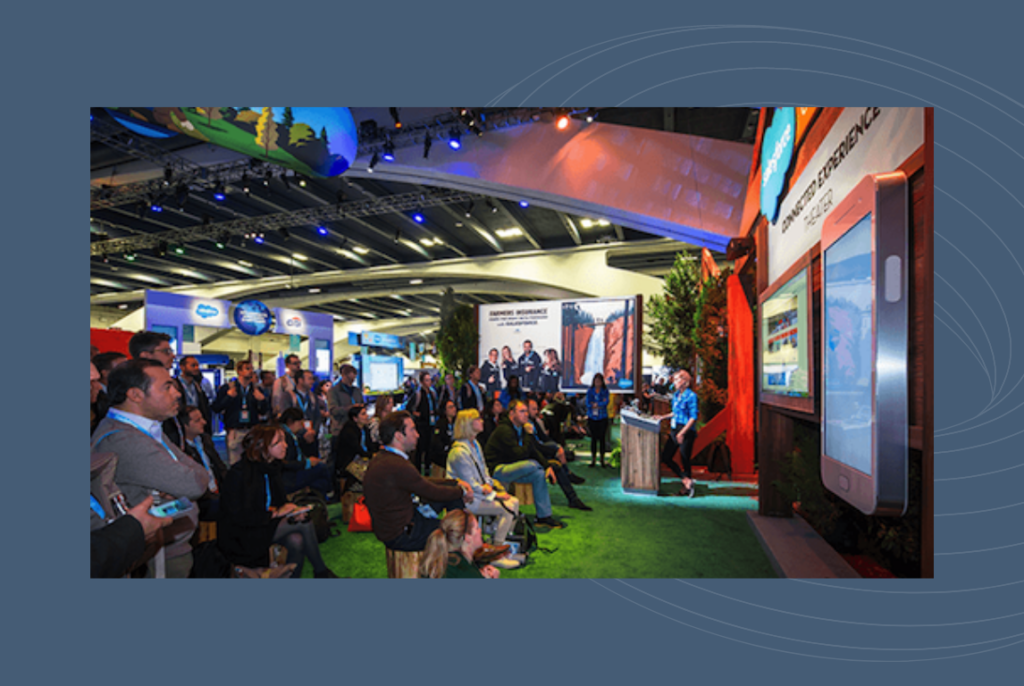 Frequently asked questions about marketing channels
What is an example of marketing channels?
An example of a marketing channel is influencer marketing. It's one of many pathways that allow you to engage potential customers, build brand awareness, and drive sales by leveraging the influencer's audiences and built-in trust.
How do I choose the right marketing channel for my business?
Choose the right marketing channel for your business by identifying your core audience and defining your marketing objectives. They must align best with your audience's preferences and goals and stand well against consistent performance evaluation.
What is omnichannel marketing?
Omnichannel marketing empowers your business to deliver a consistent, informed message across multiple channels, catering to your audience's desire for a seamless 24/7 experience.
Conclusion
Incorporating diverse marketing channels is crucial to meeting your business goals and effectively reaching your target audience. With multiple points of contact through various channels, you can nurture leads, increase conversions, and expedite the customer journey.
Most importantly, by leveraging the power of different marketing channels in 2023, you can stay ahead of your competition and take your business to new heights.

Originally published