"A One-stop shop for Experience Marketing"- Why Exclusive Furniture made the switch to Birdeye's complete platform
Company Snapshot
Founded in 1998, Exclusive Furniture is Houston's fastest growing furniture chain, with 7 locations in the Houston area. Though the past 20 years brought much growth and success to Exclusive Furniture, the company never lost its customer-centric approach and philosophy.
Background
Exclusive Furniture had tried other software to get new reviews and interact with customers but found they needed a solution to solve even more of their problems and be a one-stop shop for Customer Experience Marketing. The company's previous solutions had not been very user-friendly for their customers nor their busy teams.
They decided to reach out to Birdeye to see how its solution could help them interact with new leads, get customers back in the door, and bring in new referrals. They also needed as many automations and integrations as possible due to having a small team that needs to be focused on customers — not on software management.
"We've used other solutions in the past, but none were all-encompassing as Birdeye, which is a one-stop shop for our customer Experience Marketing. It's very usable for our teams; creates a better experience for our customers, and gives us visibility into all locations. The automations have helped us streamline many tasks that had been manual. We're getting so many leads that our teams need to be focusing on following up. Birdeye makes it easy for them."
Jeremy Belland
Website Developer, Exclusive Furniture
More leads, better service with Webchat
Exclusive Furniture wanted an easy way to interact with leads and customers. Customers were coming to the website, and Exclusive Furniture needed a user-friendly method for them to reach out. They also needed a solution that was easy for their very busy sales team. They decided to switch to Birdeye Webchat to start capturing leads from their website. With Webchat, they now route leads to the right department using Birdeye Teams. Over 100 employees in multiple departments now use Birdeye through the mobile app to quickly respond to customers.
Birdeye Messaging makes it easy for all teams to interact with customers from one place. The support team uses Video Chat when a customer wants to show any damage to their home or furniture. This makes it very convenient for both the employee and the customer. The marketing team is able to send out Mass Texts to promote store events. The sales team is able to respond to all incoming leads from webchat, and the custom FAQs save time by automating common responses.
"Birdeye helps us convert more leads. Customers need to talk to somebody to make sure they get their questions answered. They want human interaction. They don't just want to just add to cart and click to buy. Webchat allows the customer to talk to someone and lets our sales team answer questions to convert them to a sale."
Jeremy Belland
Website Developer, Exclusive Furniture
Driving more leads with Listings
Before Birdeye, Exclusive Furniture has been manually updating their information on many different listing sites. This was a very time-consuming process for the small team in charge of the task. They knew the importance of having their listings updated with correct information and relevant content for buyers. They decided to use Birdeye Listing Management, which allowed the company to sync all their listings to key sites in a single click.
The results have paid off. The Listings module in the dashboard and Google Listings Reports make it easy for Exclusive Furniture to track their progress. In the first 3 months, Exclusive Furniture saw website visits up 61% and Google searches up 16%.
A competitive edge with automated reviews and review responses
With a small team and many stores, Exclusive Furniture needed a way to streamline not only getting reviews but responding to all their new reviews across every location. The company set up 21 templates based on custom rules that will automatically respond to the reviews. These auto-responses allow the team to focus on other high-priority tasks, yet make the customer feel acknowledged while also helping the company's Google ranking.
"The auto-response rules have been a real time-saver for our team. This is one of the features we love the most about Birdeye because it allowed us to use custom rules to promptly, yet personally, address every incoming review automatically."
Jeremy Belland
Website Developer, Exclusive Furniture
Employee and customer surveys to gather more feedback
Moving beyond reviews, Exclusive Furniture set up surveys they can send to gather both employee and customer feedback. Capturing this internal feedback allows the company to address concerns promptly. In the first three months, they've set up the following surveys: Employee Satisfaction, Store Experience, Customer Experience, and Delivery Experience. Customers automatically receive a text and email one week after their experience. This helps the business capture feedback across the customer journey. With Birdeye Insights, the team is then able to analyze all the survey results quickly to take action.
Automating a referral program for more leads
As a family-owned business with deep roots in the community, Exclusive Furniture knows they already have many happy customers who might refer them. They needed an easy way to automate and track these referrals. The company implemented Birdeye Referrals, providing customers with an easy way to share a link with their family and friends. Exclusive Furniture sends referral requests to happy customers and the dashboard allows the company to easily access the sent, shared, and lead information for their sales team. With completely customizable templates, they are able to offer different incentives and segment campaigns to bring in more leads.
Making feedback actionable with Insights
Exclusive Furniture uses Birdeye Insights to dig beneath individual reviews to see trending topics and insights. This allows the team to humanize the data and understand the sentiments expressed in feedback. Insights help improve operations at the location and corporate level. The company is able to discover emerging positive and negative sentiment trends across the company and down to the location level. With completely customizable categories, Exclusive Furniture was able to set up Insights to monitor what is important to them.
Benchmarking to stay ahead of the competition
Exclusive Furniture also stays ahead of its competition by using Benchmarking. Each location can monitor its local competition in the Birdeye dashboard. By aggregating reviews and seeing trending topics for those competitors, Exclusive Furniture is able to leverage competitive insights to get -- and stay -- ahead.
Birdeye: The Obvious Choice
Winning over 400 awards for 10 quarters in a row, Birdeye is the most-awarded and highest-rated customer experience software for businesses of all sizes.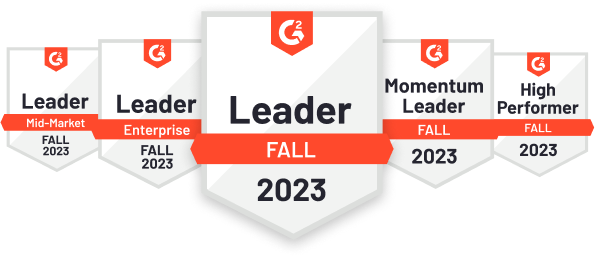 2,791 reviews

532 reviews