Survey Builder
Custom-built surveys created by you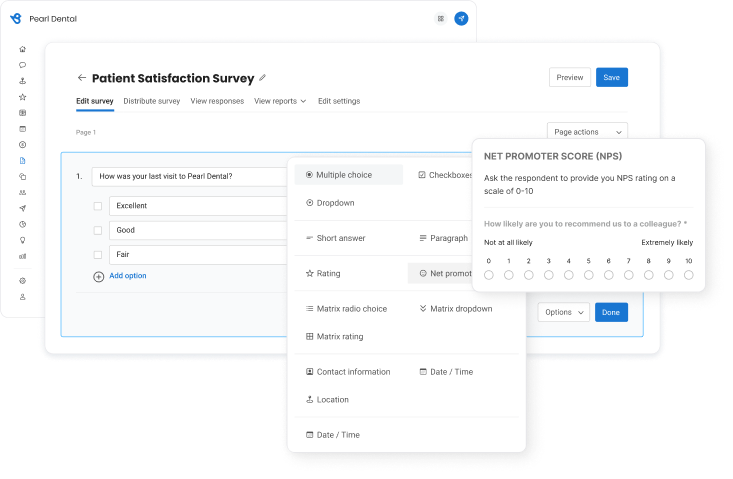 Survey Builder
Build surveys in seconds
Create, test, and modify surveys in just a few clicks. No coding or special skills required.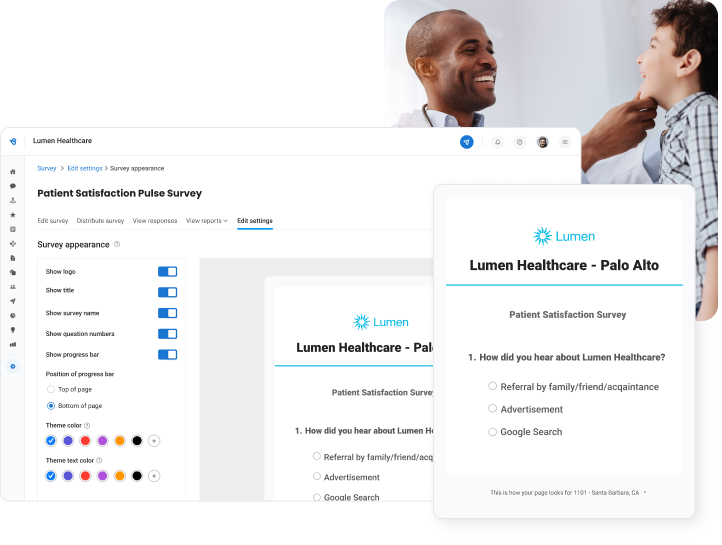 Templates
Save time with templates
Create. Customize. Repeat. Tailor surveys to your business goals – then save templates you can repurpose and reuse.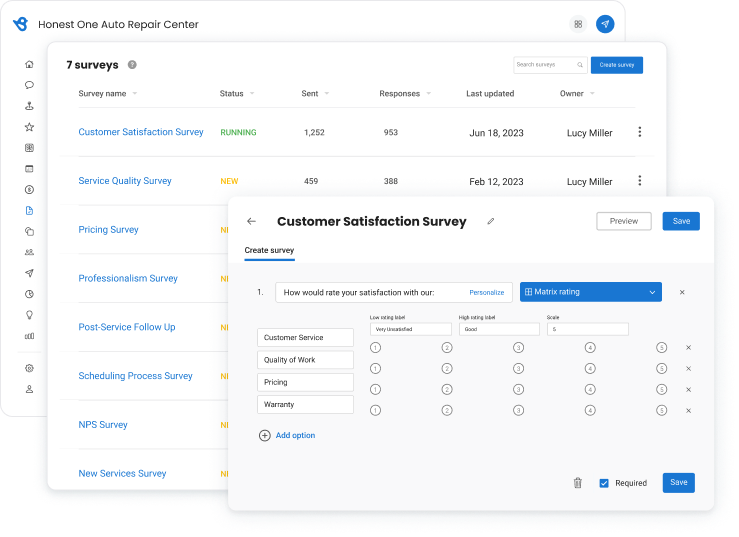 Pulse Survey
Boost response rates
Send conversational, text-friendly survey requests that get a response, not an eyeroll.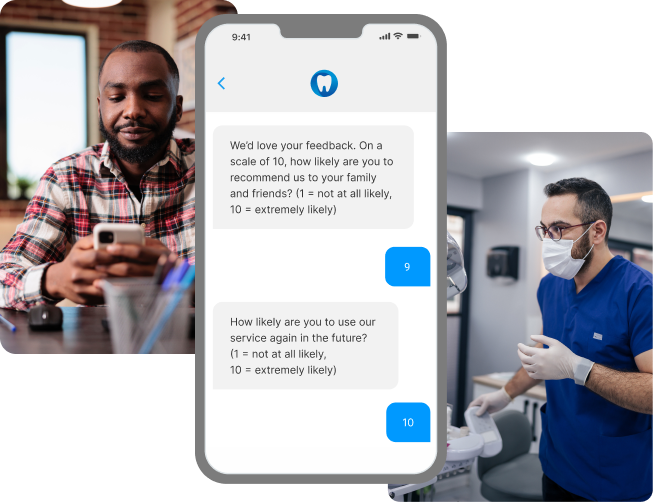 NPS Survey
Find your fans
Identify advocates. Request referrals. With our Net Promoter Score (NPS) surveys, you can turn satisfied customers into savvy brand ambassadors.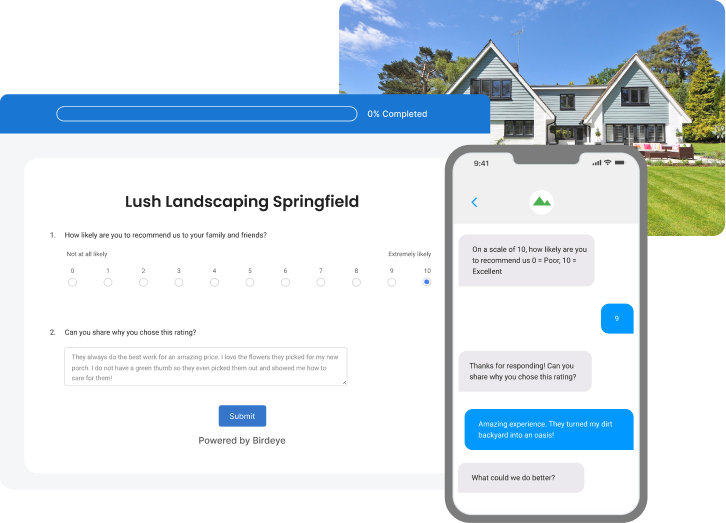 Question Types
Ask all kinds of questions
Level up your surveys with multiple choice questions, dropdown menus, checkboxes, contact information forms, and so much more.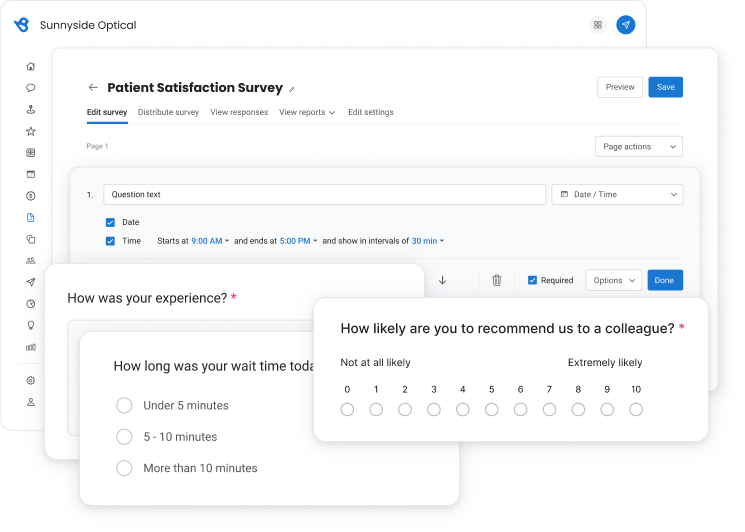 Display & Skip Logic
Streamline surveys with response-based rules
Work smarter, not harder. Use custom-built rules triggers, and skip logic to ask customers relevant follow-up questions based on their previous responses.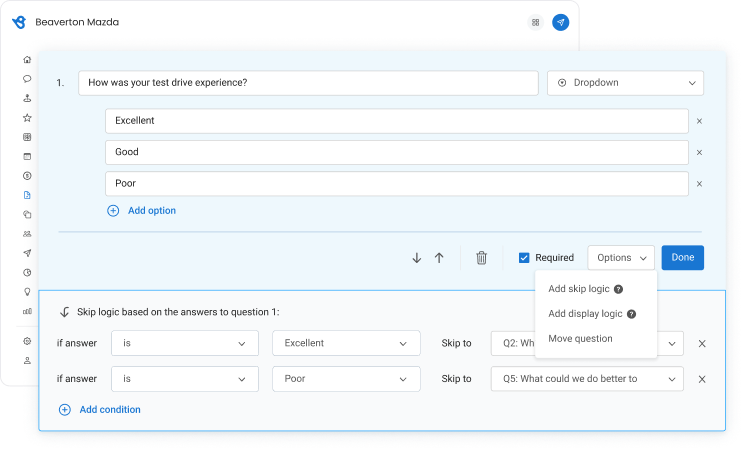 Do more with Birdeye Surveys
Survey Campaigns
Get more feedback with less effort using automated survey requests and AI-powered analysis. 
Survey Reporting
Make data-driven business decisions with feedback built to scale your business.
2,699 reviews
521 reviews
Birdeye outranks the competition
Demo Birdeye and outrank yours.