If you own an iPhone, you probably know about Apple Maps, the default map application for iOs. Just like other map applications like Google Maps and business reviewsWaze, Apple Maps features reviews and ratings for businesses. Currently, Apple gets this data from third-party review providers. If an Apple Maps user clicks on business reviews, they'll then be taken to these third-party apps. But this is changing.
Apple Maps will soon have its own rating platform so that customers can view and post ratings for local businesses without needing to leave the app. Let's talk about what we know so far and what this change means for your business.
What actions should I take to make sure my business is doing well on Apple Maps?
Apple Maps is a platform that just can't be ignored. While it's important to maintain your focus on review giants like Google and Facebook as well as industry-specific sites within your niche, Apple Maps was estimated to have more than 23 million active users last year.
Unfortunately, there's not a lot that managers and business owners can do right now, since Apple ratings are still being beta tested. But what you can do is be prepared to move quickly when it launches. If Apple Maps does allow review solicitation, make sure that you're sending review requests via text and email that link directly to the site. That way, all your customers have to do is click a link and leave a review.
Why is Apple making this change?
Let's be honest: Having to leave the Apple Maps app just to read customer reviews isn't the greatest customer experience. By hosting its own reviews, Apple Maps is making it easier for customers to learn more about the businesses they're interested in without having to jump through hoops. 
How is the Apple Maps rating system different from other review platforms?
There's a few things that make Apple Maps different from other ratings platforms. Instead of the typical 5-star rating system, customers have the option to give businesses a "Thumbs up" or "Thumbs down" rating. Apple Maps also gives users the option to give ratings on subcategories like "Products" or "Services".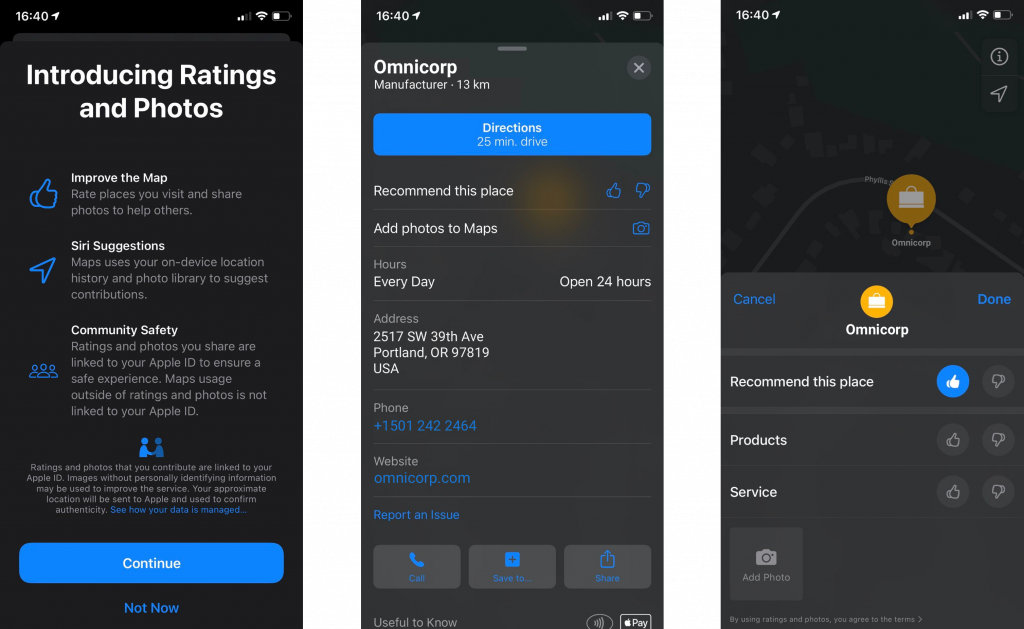 While other review sites give customers the opportunity to write text with their review and share more about what they liked and didn't like about the business, Apple Maps does not allow customers to submit a text review along with their rating. However, it does allow users to submit images.
Last but not least, Apple Maps is perhaps the only platform that will allow users to leave ratings only if their phone was with them when they visited the local business. While this may mean that that it might be harder for businesses to collect reviews, it's also more difficult for spammers and competitors to leave fake reviews.
In conclusion
It's important that your business takes the right steps to be found and be chosen on Apple Maps, Google, and the hundreds of other review sites on the Internet. With BirdEye online review management, you can actively collect and manage reviews from hundreds of review sites on the Internet, ensuring that you have a strong online presence. More than 100,000 businesses use BirdEye to collect reviews on 150+ sites, monitor and track reviews, connect with customers through text messaging and website chat, and much more.
Originally published