Customers and brand ambassadors aren't the only prospects out there who can support your business. From Instagram influencers to big-name industry leaders, partnering with like-minded brands can help you unlock valuable new opportunities. Brand collaborations help you get some much-needed leads, increase revenue, and significantly elevate your brand.
A brand collab also lets you tap into a whole new level of audience reach and frequency that you normally wouldn't have access to or would cost a small fortune to advertise to traditionally. In this blog post, we'll show you how to find a potential partner that aligns with your business as well as share real-life examples of collaborations done right.
Why do brand collaborations work?
Brand collaboration is when two separate businesses join forces on a specific project. It's considered an effective growth strategy. The end goal is to widen their respective customer bases by increasing awareness.
These types of bottom-line-boosting partnerships have become quite common in almost every industry. And it's for a good reason. These potential partnership opportunities actually work.
According to recent research, nearly half (49%) of brands reported a boost in revenue after undertaking a collaborative drop. Another 45% saw an increase in brand awareness. In short, teaming up with other brands has proven to boost revenue and increase your visibility. They create a win-win situation, allowing both parties to connect with new audiences to grow their businesses.
Here are some other top reasons you should consider brand collaborations.
Expanded reach: Collaborative efforts like influencer partnerships allow brands to tap into each other's customer base or target audience. Thus, you gain exposure to new markets and potential customers you may not otherwise be able to reach on your own.
Boosts brand visibility: Influencer marketing, endorsements, and co-branding increase brand awareness, allowing you to capture more buyers. For example, a content creator sharing your products or services on their social media can help encourage their audience to check out your business offerings. Even if people don't buy straight away, that interaction is crucial to expanding your brand's visibility.
Fosters innovation: Brand alliance can help companies push the boundaries of innovation and offer unique product experiences that increase their competitive edge in the market. You can appeal to existing clients in a new way while also attracting new consumers through different engagement channels.
Minimizes marketing costs: Many small businesses struggle with marketing budgets and the return on that investment. But brand partnerships enable you to plug into the same audiences at a minimal cost. In addition, brand collaborations help you minimize customer acquisition costs since you'll be connecting with an audience that already has an affinity for your brand.
Strengthens brand reputation: Collaborating with high-profile brands or content creators can boost your company's image and improve your presence. With a stronger brand reputation, you can stand out from competitors and solidify your position in a crowded market.

How do you find the right brand collaboration?
A successful brand collaboration has to be formed on a foundation of mutual benefit. This means both parties should gain something from working together. Look for like-minded partners who can help you grow your business while you grow theirs.
This strategy is not only cost-effective, but it also helps you gain massive exposure and credibility. Not to mention the value you're adding to your customers by assisting them to discover a new brand. You're essentially combining marketing forces to create a win-win-win situation for everyone.
Some brand collabs, like Supreme and Louis Vuitton or Taco Bell and Doritos, make sense. Keep these tips in mind to ensure you forge the right brand collaborations that bring results.
Define your goals: Start by clearly defining your goals and objectives for the collaboration. Paint a picture of what you hope to achieve with another business or brand in your corner. Goals might be to expand your audience, increase brand awareness, or drive sales. As long as there are clear objectives and you believe the partnership will add value to your business, you should go for it.
Understand your target audience: Know your target audience inside and out before venturing out for a brand alliance. This will help you find brands or content creators that align with your potential customer's interests and values. Working with a small segmented list of targets will bring more value than a broad, unfiltered audience.
Research potential brands: The next step is to identify brands with similar target audiences or interests. Look for those with a natural audience overlap. Some of the best partners are going to be companies or influencers who sell completely different offerings from you. That's ok and can actually work in your favor in some instances.
Evaluate brand alignment: Focus on unlocking a new experience that you couldn't offer on your own with any new partnership. Take time to "vet" your prospective partner and assess how they're perceived by their audience. Verify that you have shared goals (e.g., to grow your social media presence) and at least some overlap in the target audience. Successful brand collaborations are those where you feel comfortable recommending each other's products/services to customers.
Reach out and initiate conversations: Once you find a suitable brand collaboration, contact them to gauge interest. Explain your curiosity about partnering, highlighting the mutual benefits. Be prepared to discuss how you can work together to amplify your brands and ask for a meeting to get creative with a strategy session.
Align marketing strategies: Your alliance will be a success only if your marketing techniques are aligned. Ask yourself what marketing channels your partner uses to engage with their audience. Then work together to create multiple touchpoints and tactics to support each other, including channels, messaging, and other promotional activities. For example, when you support your partnered brand via the press, podcasts, and social media, they will likely return the favor. This will help you amplify your reach while lowering your marketing spend.
Measure and evaluate the results: Once the brand collab is underway, track and measure the results of the campaign. Remember that ROI doesn't always need to directly translate into sales. Monitor key metrics such as engagement rate, website traffic, social media reach, sales, and brand sentiment. This will help you determine whether the collaboration is successful based on your objectives and goals.
18 brand collaborations you should know about
Let's now look at some examples of the best brands that created successful strategic collaborations.
Supreme x Louis Vuitton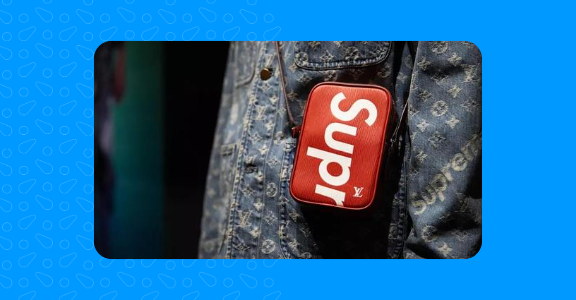 This highly-hyped collaboration between streetwear brand Supreme and luxury fashion brand Louis Vuitton produced a unique collection of clothing, accessories, and luggage. The partnership successfully bridged the gap between high-end luxury and streetwear, appealing to both brands' audiences.
Apple x Nike
Technology and iPhone giant Apple and global sportswear brand Nike teamed up to create the Apple Watch Nike+, combining Apple's smartwatch technology with Nike's fitness expertise. This collaboration was hugely successful as it expanded both brands' reach in the wearable tech market.
H&M x Alexander Wang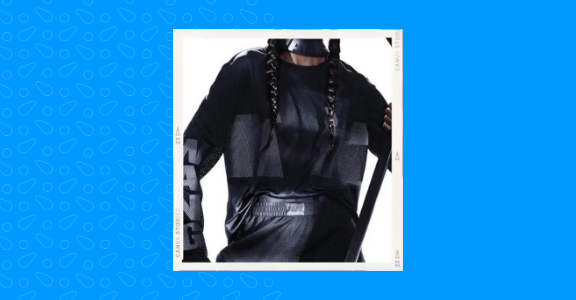 The brilliant collaboration between fast-fashion retailer H&M and designer Alexander Wang showcased a desirable collection of affordable athleisure wear, making high-end fashion more accessible to a wider audience.
Spotify x Starbucks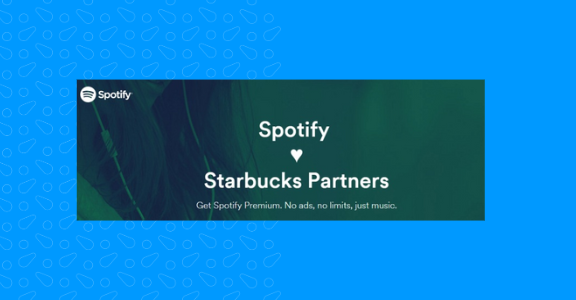 Music streaming service Spotify partnered with coffee chain giant Starbucks to create a unique in-store music experience not seen before. This strategic partnership enhanced the customer experience at Starbucks locations while increasing exposure for Spotify.
UNIQLO x KAWS
Japanese fashion retailer UNIQLO joined forces with artist and designer KAWS to create a line of limited-edition T-shirts featuring KAWS' signature artwork. It was a great strategy as it allowed both brands to attract art enthusiasts and streetwear fans alike.
IKEA x Virgil Abloh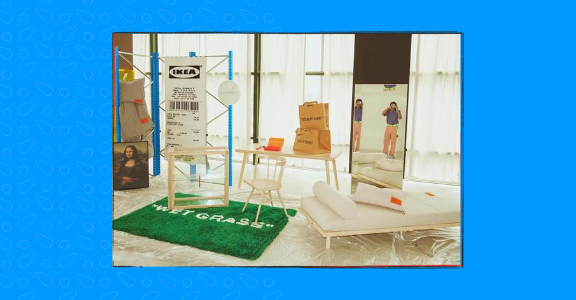 Swedish furniture retailer IKEA teamed up with fashion designer Virgil Abloh to brilliantly create a line of minimalist, affordable home furnishings targeted at millennials. Both are leaders in their fields, and the collaboration allowed them to successfully combine fashion and home design.
BMW x Louis Vuitton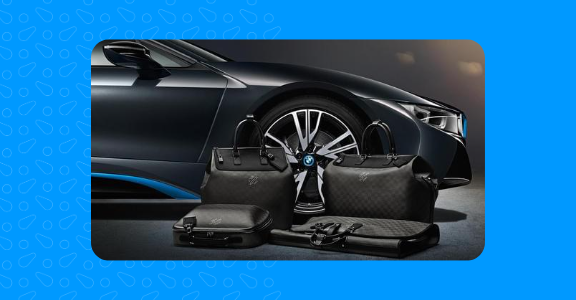 Automobile manufacturer BMW and luxury brand Louis Vuitton partnered to create a collection of high-end luggage designed specifically for the BMW i8 electric sports car. The two brands highlighted both their commitments to innovation and luxury via this partnership.
Oreo x 'Game of Thrones'
Popular dunking cookie brand Oreo collaborated with HBO's hit series Game of Thrones to create limited edition cookies featuring the show's house sigils. The unusual partnership capitalized on the popularity of the show and engaged fans in a unique way.
Alexander McQueen x Puma
Fashion designer Alexander McQueen and sportswear brand Puma collaborated on a line of high-end sneakers, merging fashion and athletic wear in a unique and successful partnership.
Google x Levi's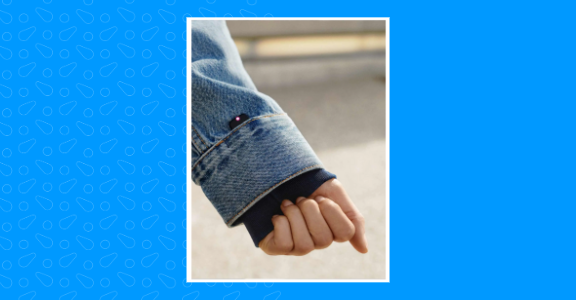 Tech giant Google and clothing brand Levi's teamed up to create the Commuter Trucker Jacket, integrating Google's Jacquard technology into the fabric to enable touch and gesture controls. This collaborative effort brought wearable tech to the fashion industry.
Taco Bell x Doritos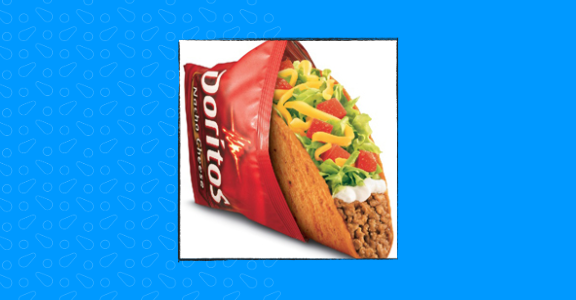 Leading Mexican fast-food chain Taco Bell and the "cool" snack brand Doritos joined forces to create the Doritos Locos Tacos, featuring a taco shell made from Doritos chips. This alliance worked really well as it appealed to fans of both brands and became a popular menu item.
Vans x Marvel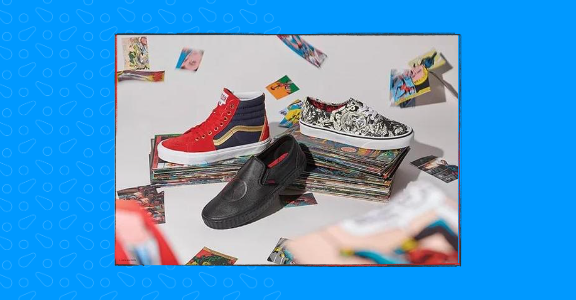 Skateboarding shoe brand Vans and entertainment company Marvel collaborated on a line of footwear and apparel featuring iconic Marvel characters. Their partnership catered to fans of both skate culture and comic book heroes.
Lacoste x National Geographic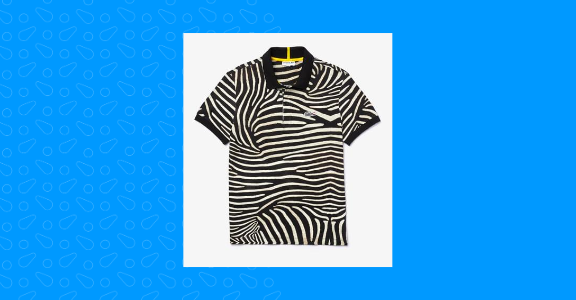 French clothing brand Lacoste partnered with National Geographic to create a sustainable fashion collection inspired by nature, featuring animal prints and patterns. This highly-successful collaborative effort raised awareness for environmental conservation and showcased both brands' commitment to sustainability.
Target x Lilly Pulitzer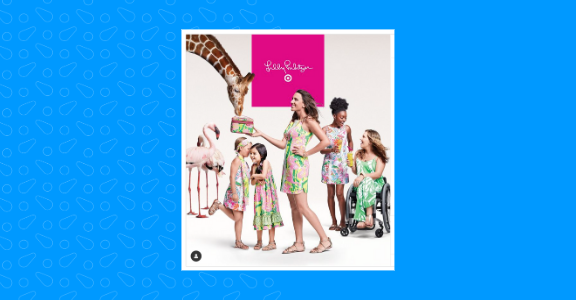 Retailer Target and fashion brand Lilly Pulitzer collaborated on a limited-edition collection of affordable, colorful clothing, and home goods. The partnership helped bring high-end design to a wider audience and boosted sales for both brands.
Samsung x Fortnite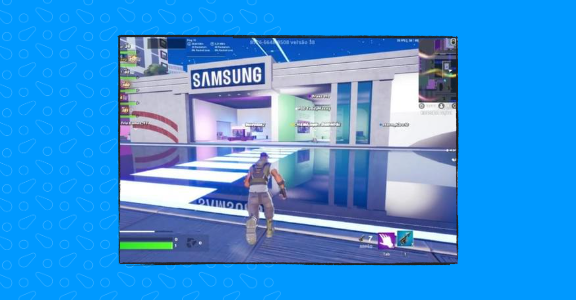 Tech company Samsung partnered with the worldwide phenomenon and popular video game Fortnite to offer an exclusive in-game skin for players who purchased the Samsung Galaxy Note 9 or Galaxy Tab S4. Their collaboration successfully targeted gaming enthusiasts and increased Samsung device sales.
Adidas x Parley for the Oceans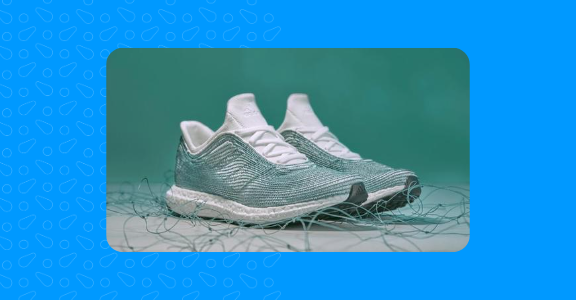 Sportswear brand Adidas joined forces with environmental organization Parley for the Oceans to create a line of sneakers made from recycled ocean plastic. This alliance raised awareness for ocean conservation and showcased both brands' commitment to sustainability.
Pepsi x Jeff Gordon
Beverage brand Pepsi and NASCAR driver Jeff Gordon teamed up for a viral marketing campaign featuring a hidden camera prank. The collaboration was a great success as it generated buzz for both Pepsi and Gordon. It also helped showcase their playful brand personalities.
Gucci x Dapper Dan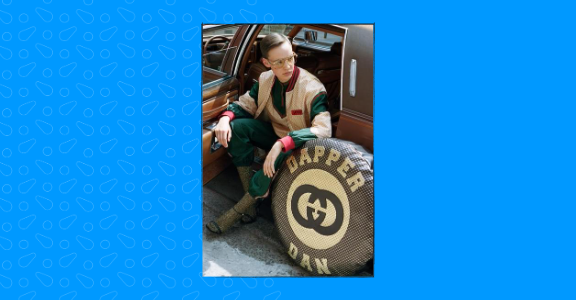 Luxury fashion brand Gucci partnered with legendary Harlem designer Dapper Dan to create a line of high-end streetwear. This collaboration not only showed how to combine luxury fashion with urban style but also honored the legacy of Dapper Dan.
FAQs about brand collaboration
What is a brand collaboration?
A brand collaboration is when two brands work together to create something new such as a joint product line, special edition releases, or limited-time marketing campaigns. Collaborations between brands provide an opportunity for exposure and growth for both companies involved in the project.
How do you collaborate with other brands?
In order to collaborate with other brands, it's important to determine which brand's offering would be the best fit for your target audience. Once you have established a potential partner,  develop a strategic plan and reach out for collaboration opportunities.
What is a famous example of collaboration?
A famous example of brand collaboration is the popular alliance between Doritos and Taco Bell. In 2012, the two companies teamed up to create the Doritos Locos Taco, which quickly became a fan favorite and menu staple.
Do brands pay for collaboration?
Yes and no. Brands may pay influencers or celebrities to endorse their products and services. However, some brand collaborations are based on mutual benefits and may not necessarily involve direct financial compensation.
Birdeye collaborates with over 3,000 software systems
A solid brand partnership, when made with the right company, can bring returns that go well beyond the initial investment. It could just be the shot in the arm to drive business growth and success.At Birdeye we understand the importance of partnerships which is why our platform can integrate with over 3000 other software systems, allowing you to deliver an exceptional customer experience – all from one intuitive platform. Click the banner below and watch our free demo today.

Originally published