A glowing Carfax review is the first step in increasing your car dealership's trustworthiness, reputation, and sales numbers. The market for used cars is full of challenges and risks. Many car buyers have experienced their share of sneaky car sellers or vehicles with a shady past.
That's where Carfax reports come in. These reports reveal a vehicle's history without the previous owners' personal information.
Below is our handy Carfax review guide to help your dealership make the most of this powerful platform.
What is Carfax?
Carfax is an online service that provides vehicle history reports using the car's vehicle identification number (VIN). It's been around since 1986, and for decades it has been the go-to resource for individuals and businesses to get to the truth about a vehicle's past before purchase.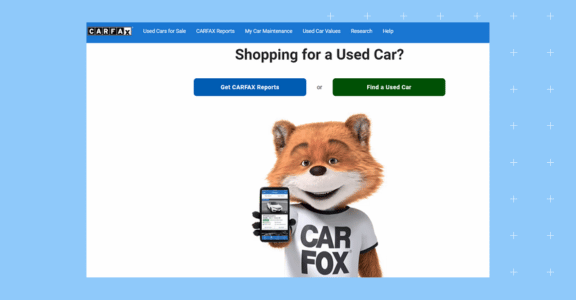 Carfax reports provide a wealth of information. It can show:
Number of previous owners a vehicle has had
Number of accidents it's been involved in
Title issues
Service history
Carfax gathers its data from about 112,000 different sources. These sources include car dealerships, car insurance companies, inspection stations, police departments, repair shops, vehicle rental companies, etc.
It's worth noting that Carfax might miss accidents too recent to appear in these data sources. Savvy customers conduct their vehicle history investigations before making a car purchase.
While it could be a better service, Carfax can uncover deal-breaking problems.
For example, a Carfax report would show severe structural damage or odometer tampering. A detailed vehicle history report helps buyers make informed purchases.
How does Carfax work for dealerships?
Usually, people view pre-owned vehicles as problematic due to the associated risks.
For example, a used car may have a great exterior, but the old oil will oxidize and transform into thick sludge if the engine oil isn't changed regularly. That sludge will stick to the interior engine parts and gradually damage them. The engine may be so far gone that it needs a pricey rebuild or replacement.
You can avoid unsellable used cars by accessing the car's service records via Carfax. The customer service report can reveal whether or not the previous owner stuck to a regular oil change regimen.
But there are a few more things that Carfax can do for your dealership:
Marketing tool
Use Carfax reports and badges in your dealership as marketing materials to showcase your transparency and the quality of your used vehicles to attract more buyers.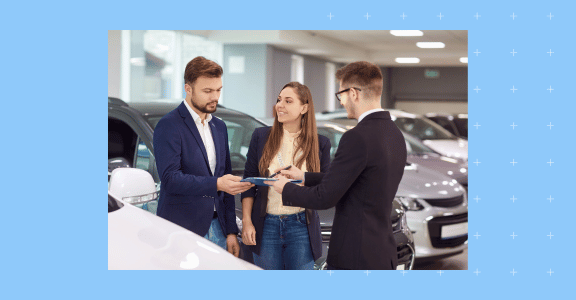 Online listings
Carfax will partner with your dealership and feature your inventory on its website, increasing visibility to new customers.
Review platform
The platform lets customers leave Carfax reviews about your dealership to elevate your reputation.
What is a Carfax review?
Many car buyers will visit the Carfax website to track down the vehicles they wish to purchase. Of course, they also check Google and other automotive sites, but as a car dealer, it's in your best interest to have a listing of your inventory on Carfax for the most exposure.
Customers may also check out your Carfax dealership profile while browsing the site. Here, they'll learn more about your dealership and see reviews left by previous customers.
You want glowing Carfx reviews – a trail of happy customers will inspire car buyers to put you on their shortlist of dealerships.
A customer may also check out your Carfax dealership profile while browsing the site. Here, they'll learn more about your dealership and see reviews left by previous customers. It goes without saying that you want glowing Carfx reviews. A trail of happy customers will inspire car buyers to put you on their shortlist of dealerships.
Earning positive reviews on Carfax is another part of managing your online reputation. Getting positive reviews can work wonders for your dealership. They boost your reputation, build trust, and ultimately drive sales.
After delighting your customers with excellent service, follow up with an email, SMS, or an automated messaging service asking for a review on your Carfax profile.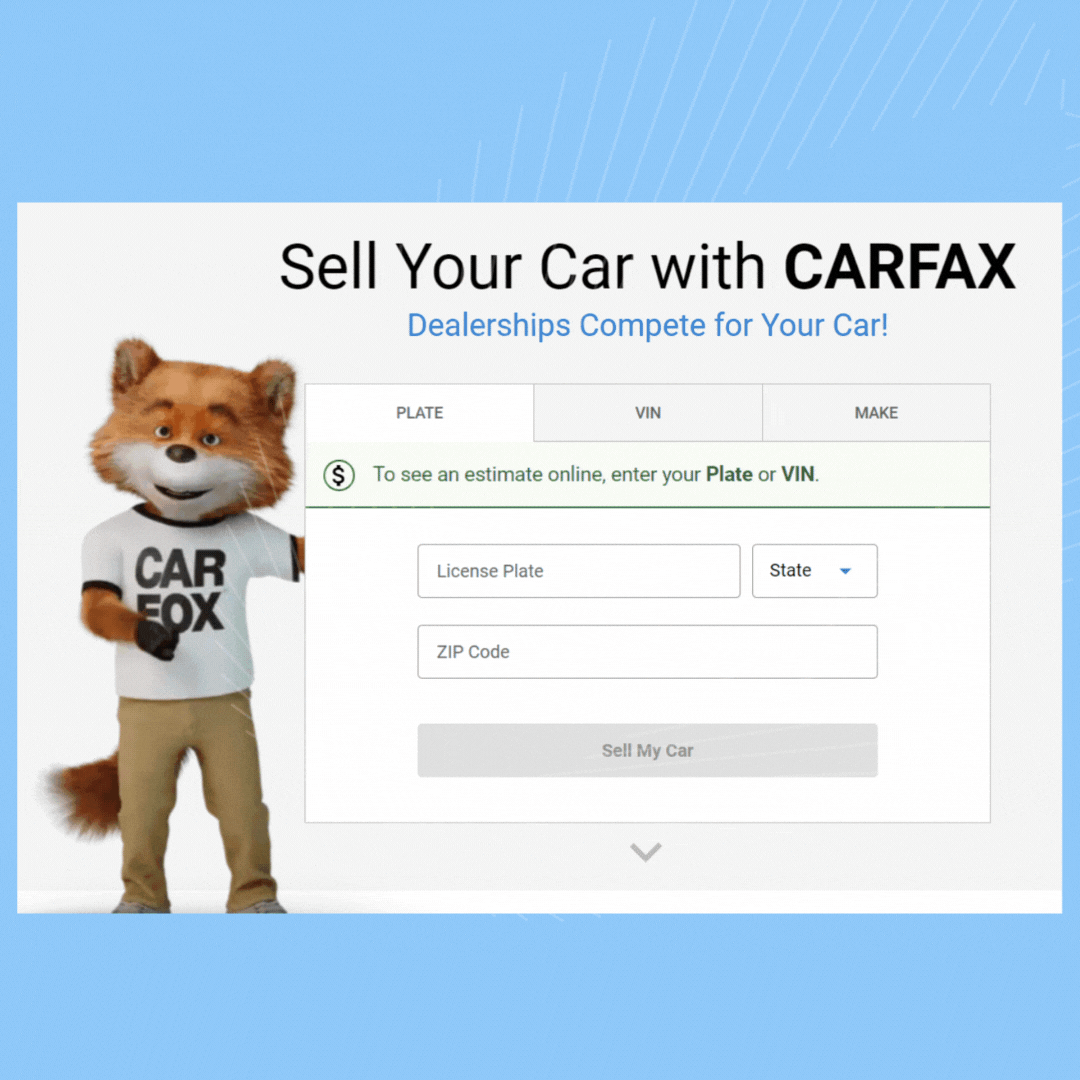 What are the pros and cons of Carfax?
Carfax is the ultimate tool for assessing a car based on its vehicle history. But it comes with pros and cons, which we'll delve into more detail below:
Carfax pros
Increased trust and transparency
By providing a Carfax report, you offer buyers comprehensive vehicle history information. This level of transparency builds trust. Trust, in turn, increases customer satisfaction and sales.
Higher resale value
Vehicles with a good Carfax report have a higher resale value. If you offer Carfax reports, your dealership can justify charging more for well-maintained vehicles without a history of accidents or other serious issues.
Improved inventory management
Carfax reports will help you when purchasing used vehicles. With the vehicle history in hand, you can avoid buying lemons so you get a strong return on your investment.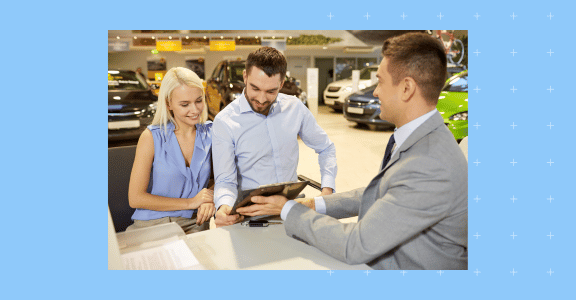 Carfax cons
Cost
Your dealership must register for an account with Carfax before you can request car history reports. And every report will cost you. It can be easy to rack up a bill in the hundreds of dollars.
If you have a small dealership operating on a tight budget, you may want to limit the number of Carfax reports to only the most qualified customers.
Incomplete information
Unfortunately, it's not always possible to have access to every vehicle's entire history. Recent accidents, comprehensive service records, and other issues may go unreported.
This lack of real-time updates can make Carfax a bit unreliable at times.
Over-reliance on Carfax
Even the most detailed vehicle history report is not a substitute for inspecting and test-driving the car. Customers should judge the vehicle based on its history report and current condition.
How do you attract more customers with Carfax reviews?
Carfax reviews help your dealership attract many valuable customers for the following reasons: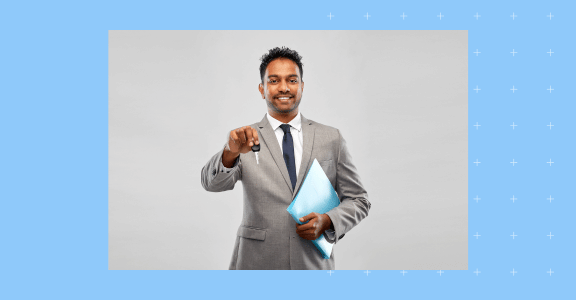 Increased trust and credibility
If your dealership earns plenty of positive Carfax reviews, potential customers will likely trust you. These customers want assurance that your dealership can deliver reliable used cars, great deals, and excellent service.
Higher search visibility
A side benefit of having many positive reviews is that this will help your dealership rank higher on the Carfax website. You'll have more visibility when customers search for a reputable dealership in their area on Carfax.
Social proof
Glowing Carfax reviews showcase happy customers' positive experiences with your dealership. This social proof tells prospects that your dealership delivers on its promises.
Competitive advantage
Plenty of positive Carfax reviews make your dealership stand out from competitors. These reviews show potential customers that you have a proven track record in supplying your customers with reliable used vehicles.
Frequently asked questions for a Carfax review
Are Carfax reviews reliable?
Yes, most car buyers and sellers trust Carfax reviews. Buyers, in particular, love using the Carfax app and getting the best deals from trustworthy dealerships.
Is there a site better than Carfax?
No, Carfax is the gold standard for researching used vehicles and getting reliable reviews. Other sites might offer similar services but need to catch up when it comes to the comprehensive features offered by Carfax.
Is Carfax free for dealerships to use?
No, dealerships need to register and open a dealership account before using Carfax. Prices can range from a few dollars to hundreds of dollars, depending on how many reports you need. 
Use Carfax reviews with Birdeye and sell more cars
Make the most of your Carfax review process by tapping into the power of Birdeye Reviews. Our simple-to-use review software offers best-in-class tools to help your dealership automate review requests, monitor reviews on over 200 sites, and build trust with potential customers visiting your website.
Click the banner below to watch our free demo to power up your Carfax reviews today.

Originally published