Customers evaluate businesses across many channels before they make a decision. Most of these evaluations happen based on existing customer reviews. Review aggregator sites are the most popular channels for your potential customers to read those reviews from your existing clientele.
So it is very important for growing businesses to identify the top reviews aggregators for their industry, establish a presence, and manage the reviews. This will help them grow their online reputation.
With this article, you can learn how to effectively tap into online reviews' persuasive power to grow your business.
More reviews
More revenue
Want to see the impact of Birdeye on your business? Watch the Free Demo Now.
What is a review aggregator?
Review aggregators are online platforms that display user-generated reviews from various sources in one place. They act as centralized hubs of opinions, enabling consumers to access a wide range of feedback on products, services, businesses, and more.
These platforms aggregate reviews from individual websites, social media platforms, forums, and other sources to give users a comprehensive overview of what others think about a particular offering. It then displays those as aggregated reviews.
All these allow consumers to gauge the authenticity of the business quickly.
With hundreds of brands, consumers want to make well-informed decisions before spending their hard-earned cash. Such aggregate reviews sites help them quickly spot reputed businesses.
How do reviews aggregators work?
The functioning of review aggregators is relatively simple. Advanced algorithms crawl the internet, seeking reviews related to specific entities. These entities could be anything from a movie to a restaurant to a tech gadget.
Once the reviews are collected, they are organized and displayed in an easy-to-read format. Most review aggregators offer sorting and filtering options, allowing users to customize their search based on criteria like ratings, recency, or helpfulness.
Benefits of review aggregators
Staying on top of your brand's online reviews will be mission-critical to winning over consumers. Reviews aggregator can help:
Convince those on-the-fence buyers into a purchase.
Persuade customers to buy your product over potential alternatives.
Assure consumers of the quality of your product or services.
Serve as word-of-mouth recommendations to broader audiences.
Assist with in-house reputation management and customer service.
Improve reputation management
Review aggregators are essential for effective online reputation management and establishing a trustworthy relationship with your customers. These websites have already established trust with consumers, and by being here, you can also improve your online reputation.
As review aggregators solicit reviews from many of your customers, you get an accurate snapshot of your reputation, making management easier.
Generate social proof
If a potential customer is on the fence about purchasing from your brand, social proof can help convince them to convert. Positive reviews from past clients establish trust and help new customers feel comfortable doing business with you.
Impact customer behavior
Online reviews are vital for influencing consumer behavior. 68% of the time, consumers check online reviews before engaging with a local business.Reviews aggregators help you take control of your online reputation so potential customers see your business in the right light.
For example, you can build customer loyalty in the long run by effectively responding to negative reviews. And you learn valuable insights about how to improve your products or services.
Boost SEO
Review aggregator sites are an excellent tool for improving local SEO, especially if you run a local business. They provide fresh user-generated content to boost your and search engines' rankings. For example, replying to Google reviews will improve your brand's search engine visibility, resulting in more local customers finding your products/services.
Unbiased assessments
Because review aggregators strive to maintain objectivity by compiling diverse reviews from various sources, users make more impartial judgments. Trust-worthy review aggregators provide insights from real customers who have used the products or services, giving potential buyers a better understanding of what to expect.
Limitation of review aggregators
While they provide valuable insights, it's essential to consider these limitations when interpreting review aggregator ratings.
Too much reliance on third-party vendors
Online review platforms can create a situation where customers overly depend on the opinions and ratings provided there. This may become a problem if the vendors post fake positive reviews or sabotage competitors with negative reviews.
Increase in fake reviews
Review aggregators are super-vulnerable to brand bias and even fake reviews. Fake or inauthentic reviews can mislead potential customers and unfairly represent your business in a negative light.
Not an accurate representation of all customers
These aggregated reviews may only partially represent all customers, as only a few buyers leave reviews on such platforms. These may be people with strong opinions or experiences they want to share.
You can counter this by working with a tool like Birdeye Review to send automated review requests and encourage all customers to review you on all popular reviews sites.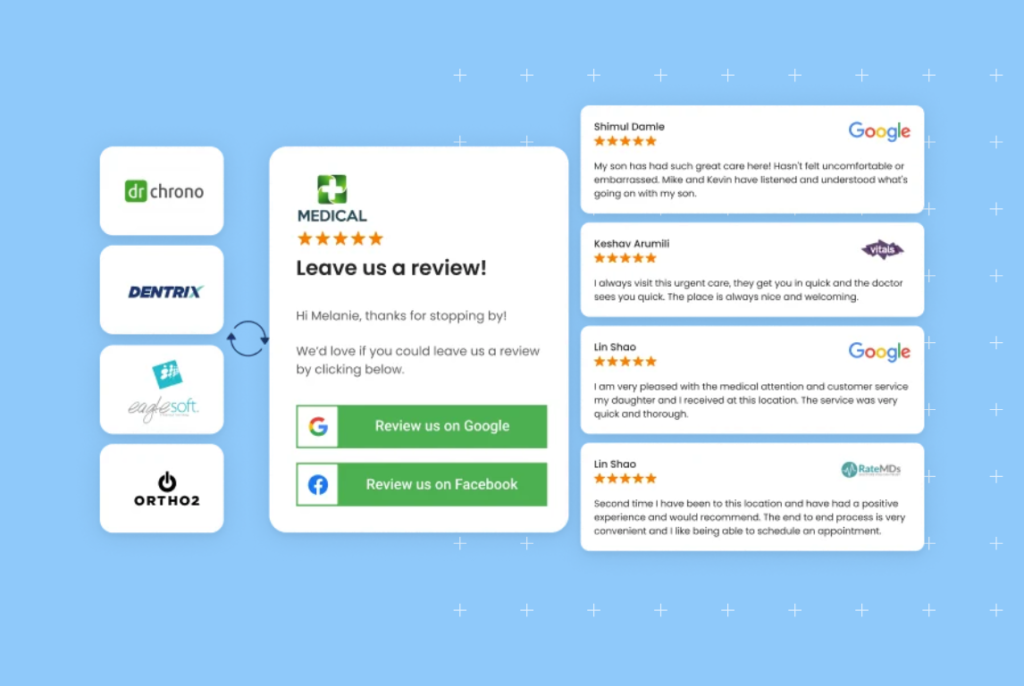 Increase in fake reviews
Review aggregators are super-vulnerable to brand bias and even fake reviews. Fake or inauthentic reviews can mislead potential customers and unfairly represent your business in a negative light.
Important review aggregators for your business in 2023
Businesses like yours need multiple platforms to collect and review online customer reviews. Check out the following review sites for a well-rounded business reputation online.
Google Business Profile
Google Business Profile (formerly known as Google My Business) puts your business on Google Maps and ensures it shows up in local search results. It's free, and it can help drive visibility to your business. The more Google reviews you receive on this profile, the higher your rank will be in those search engines' results pages.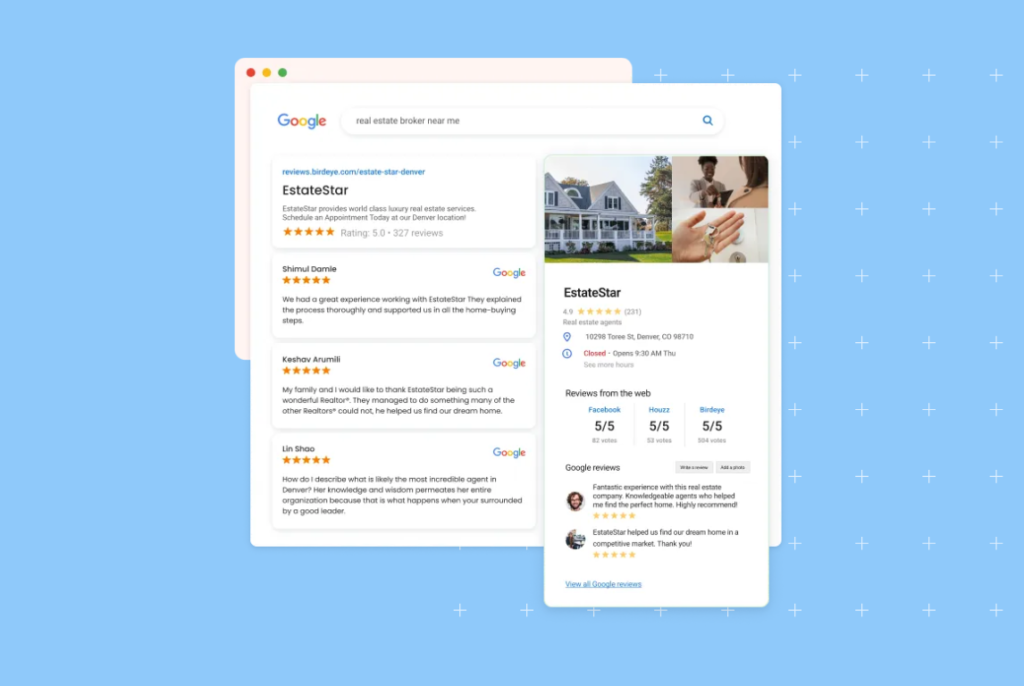 Businesses can also add their details, including business location, hours, and phone number. You can claim your Google Business profile and collect reviews as an established brand.
Simply invite your customers to leave a review on Google every time they purchase. Make sure you respond to Google reviews, as this shows you value the feedback and encourages more people to share their experiences.
Amazon
Amazon product reviews are probably some of the most popular and well-trusted customer feedback insights. These reviews will convince potential clients to purchase your products when they're positive. And the more Amazon reviews you have, the higher your chances of increased conversions.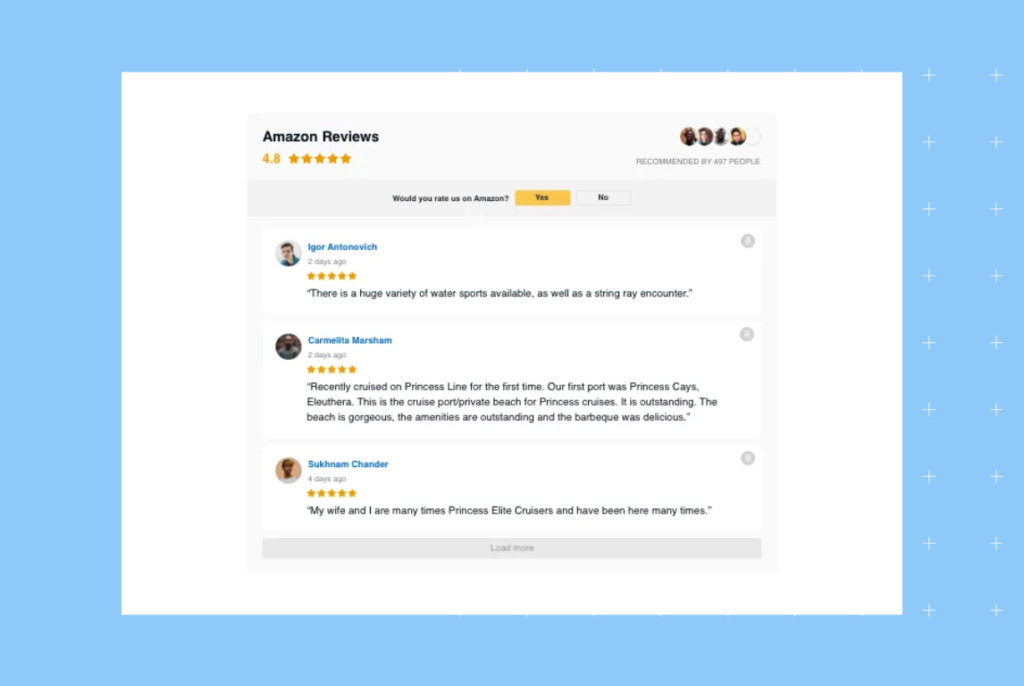 While Amazon automatically asks buying customers for seller or product feedback following a purchase, you can also personalize the review request to encourage clients to leave a review. Send your email or social media message shortly after receiving your product while the shopping and buying experience is still fresh in their minds.
And when a customer writes a bad review, act quickly and respond to their concerns calmly and empathetically. Your potential customers will see the steps you value customer experiences and take to turn a dissatisfied customer into a happy one.
Trustpilot
Trustpilot is another online community connecting consumers and businesses via reviews.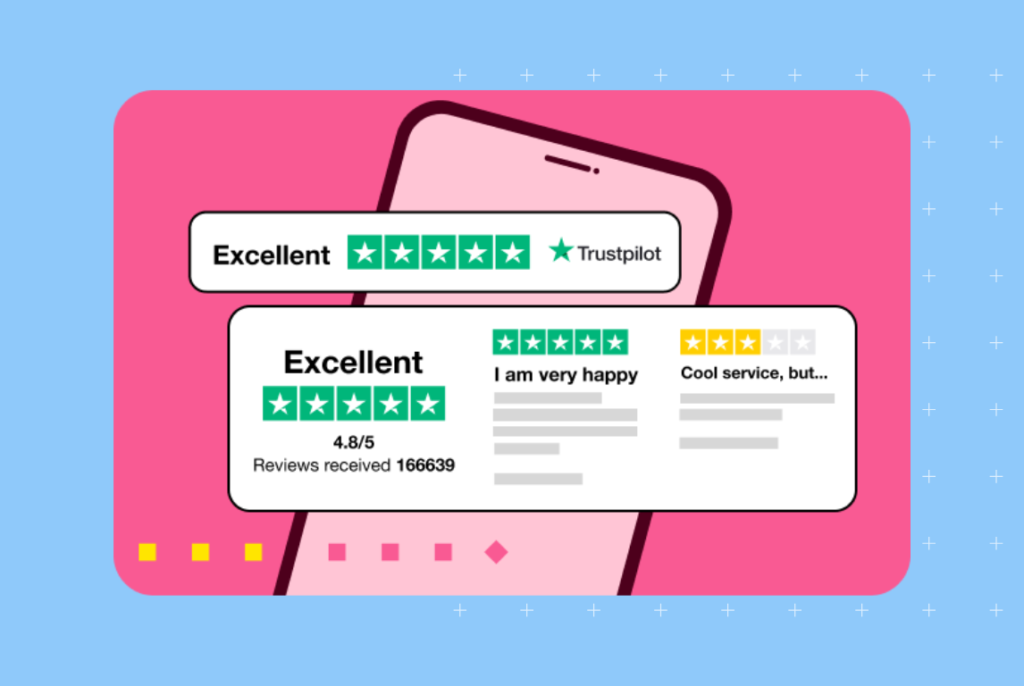 Companies use this review website to gather constructive feedback to improve customer service. And consumers can check your brand's Trustpilot score to see recommendations for your brand. So anyone searching your business will immediately see all the aggregated reviews and then decide if they can trust your brand or not.
Use Trustpilot as a prompt for customers to review your business. You can send up to 100 monthly invitations with the free Trustpilot plan. Remember to personalize the email to boost responses. Another option is to add a 'Trustbox' to your website that shows your reviews and encourages customers to leave a Trustpilot review.
Foursquare
While Foursquare is best known for its check-in feature, it allows businesses to claim their listings and interact with customers. Brands can invite customers to rate their business and leave tips (reviews) about their experiences for others. It's popular with local businesses like restaurants, dental practices, and other venues.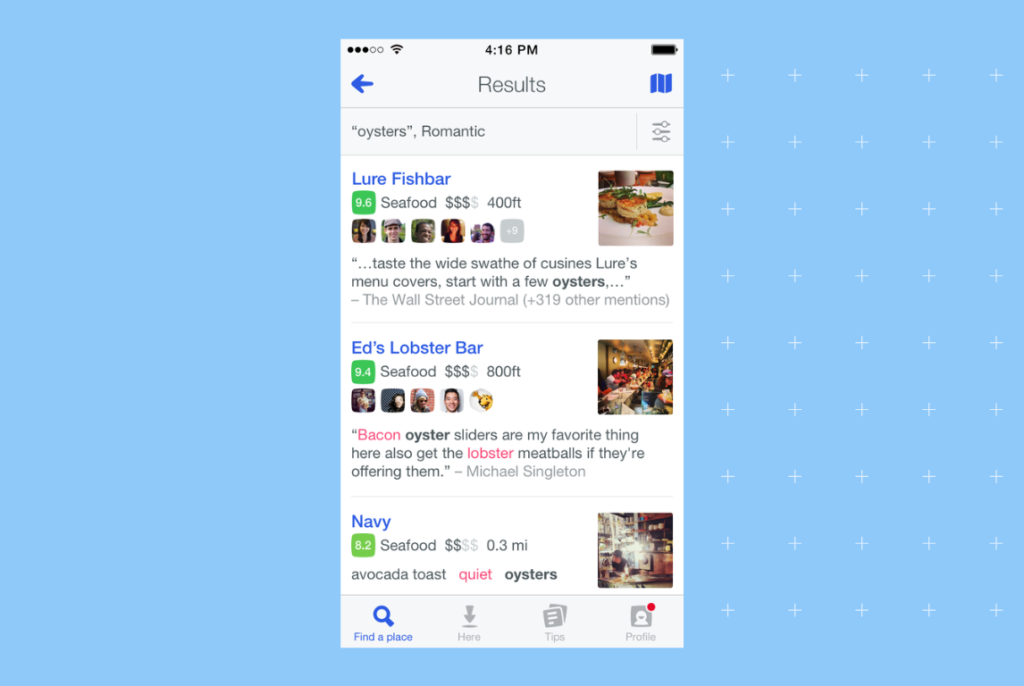 Claiming your Foursquare listing allows you to manage your online presence and interact with your most loyal customers. After all, if clients publicly share their visit to your store, they must have had a positive experience.
Capterra
Capterra is a great online space for business owners to discover and compare the best software solutions that fit their needs. However, Capterra's most notable feature is its review system.
It allows people who have used or are currently using a particular software to leave reviews and share their experiences. These reviews can enhance your brand's credibility and reputation in a big way, thus building trust among potential buyers.
G2
G2 is a peer-review platform that is more focused on software service providers. It is also an excellent channel to learn what your buyers say about your offerings.
Companies can claim their listing on G2 to gather and display user reviews. G2 also has an annual best software award recognizing the top 100 software products. Getting into the list is a bottom-line-boosting feat for any software company.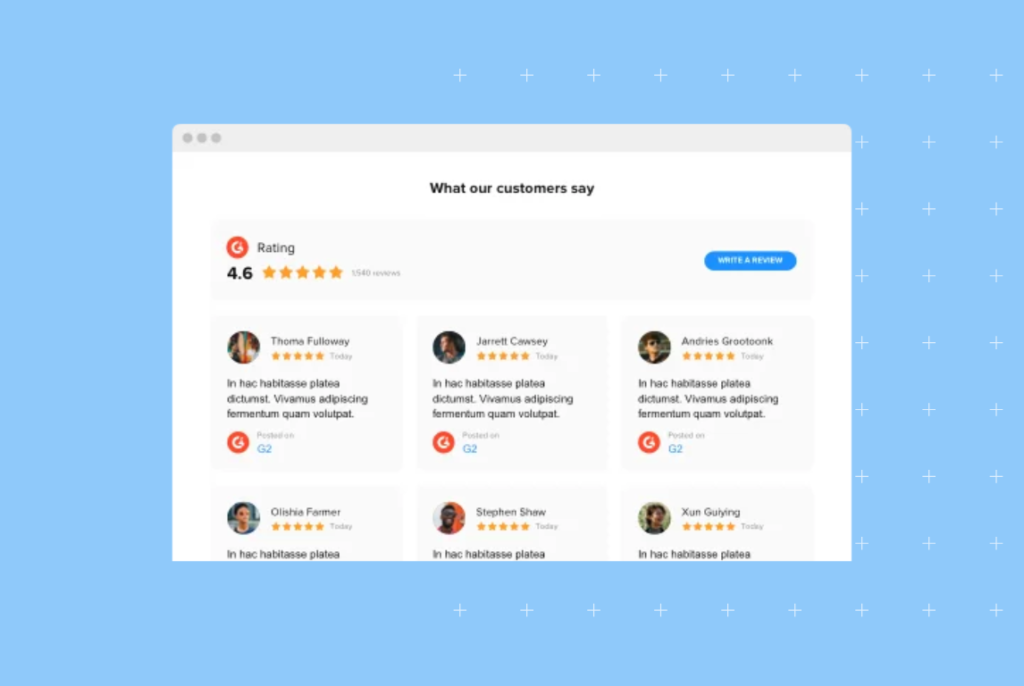 The easiest way to promote your G2 presence is to ask for reviews. Put a G2 banner on your website, linking customers to your profile for feedback. You can also share your favorite comments across your email campaigns to prompt clients to review your brand.
Don't forget to incentivize them with a discount or a gift card to keep those reviews flowing. Lastly, commit to answering reviews and questions posted on your G2 profile. These inform your buyers that you listen to their feedback.
Angi
Angi (formerly Angie's List) is another great reviews aggregator website for gathering accurate feedback about customers' experiences with your business. Those who want to write reviews for a local company or contractor on Angi's list must pay a membership fee. This helps ensure legitimate and honest feedback.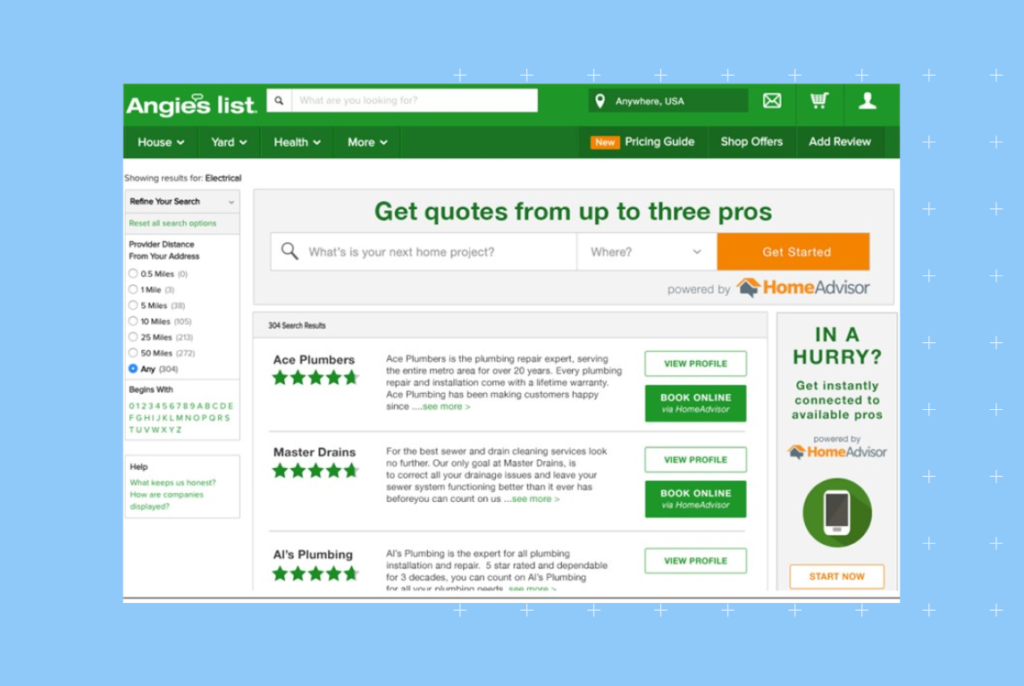 So it makes sense to claim your business profile on Angi as this will enable you to respond to user reviews and interact with clients. Thank your clients for writing glowing reviews.
You'll also find that staying in touch with satisfied customers can help you gain endorsements and referrals to grow your business.
FAQs about review aggregators
Why are review aggregators important?
Review aggregators allow for a centralized place for businesses to collect and respond to customer reviews across multiple sources. This also helps brands gain insights to improve their offerings.
How do review aggregators work?
Review aggregators scoop up and analyze reviews from various online channels and present them in a way that makes them easier to understand.
What is an example of a review aggregator?
Some popular examples of review aggregator sites include Google Business Profile, Trustpilot, and G2.
What is the best review aggregation website for movies?
Rotten Tomatoes is probably among the best and most widely-used movie review aggregation websites. IMDb and Letterboxd also tally movie reviews as aggregators.
How do review aggregators handle fake reviews?
Review aggregators employ advanced algorithms and human moderation to detect and remove fake reviews.
Can review aggregators influence consumer decisions?
Review aggregators can influence consumer decisions by providing valuable insights, but consumers should also consider their preferences and needs.
Are there any privacy concerns when using review aggregators?
Review aggregators prioritize user privacy and often allow users to post reviews anonymously or with pseudonyms to protect their identity.
Managing online reviews with Birdeye
Having your company's online reviews on review aggregator sites is important. These sites can help you boost your online reputation. But, monitoring and responding to all those reviews across multiple sites is even more important. Fortunately, there's review management software like Birdeye to make it easier to do this and more.
Birdeye simplifies how you collect and manage customer feedback across multiple review sites, including Google and social media channels. Birdeye review management software aggregates your various online reviews from different channels into one easy-to-view dashboard.
Resolve customer issues quickly, identify trends, and improve overall customer satisfaction with Birdeye.
You can also discover the top contractor review sites to which your business should give priority.

Originally published