It's no secret that customer reviews have become an essential part of running a successful business. In particular, there is great importance to Google reviews because they can have a direct impact on local businesses success.
Most people search for products and services on Google, and these reviews provide important information about the value of your products and services. Higher volumes of positive reviews can also have far-reaching effects on many aspects of your business. Let's take a closer look at why Google reviews are so important to local businesses.
The importance of Google reviews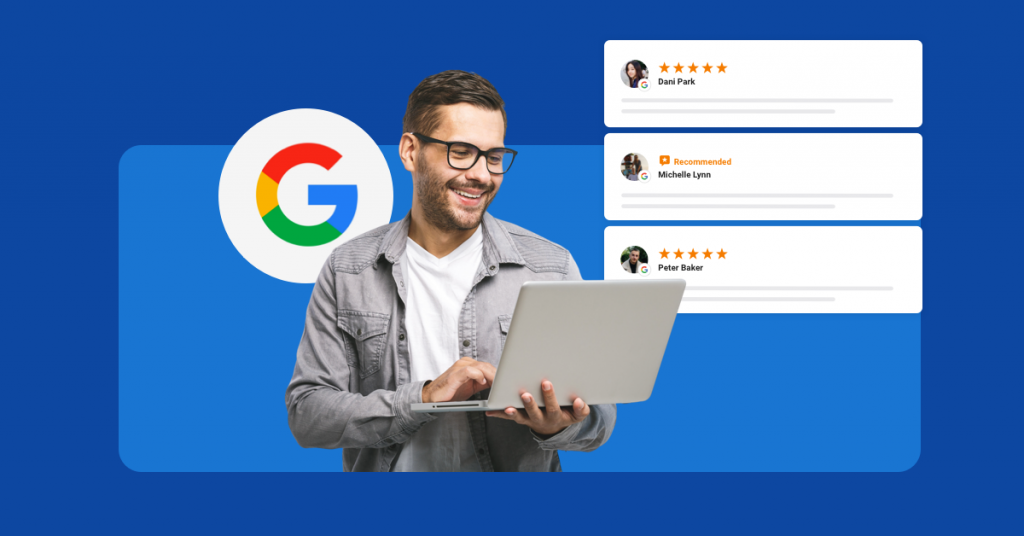 As the largest search engine in the world, Google dominates the market when it comes to finding local businesses. This means that most people who are looking for a product or service will be searching on Google first.
Plus, consumer behavior has changed drastically in recent years, and more and more people trust online reviews and are relying on them when making purchase decisions. Google is the world's leading business review site – and according to studies, 93% of customers read online reviews before buying a product or service.
[Free Guide] The ultimate guide to online reviews
Download Now
Google reviews improve your online exposure and local SEO
Online visibility is important for attracting new customers. After all, if potential customers can't find you online, they can't do business with you.
Your customer reviews on Google are directly linked to how easily people can find your business online. When a customer review contains relevant keywords about your business, it will help Google better understand the kinds of services that you provide. Let's look at this in more detail.
Google serves users the most relevant results to the subject they're searching for. Therefore, Google views the reviews your customers give you as a testament to the quality of the products or services you offer. The more positive reviews you have, the higher Google will place you in search results when your customers search for things relevant to your business.
Google makes sure that users are getting the best information on the topic they are searching for. Customer reviews that include keywords related to your industry, like "best pizza crust," can help Google identify your business's products and services. Google will then connect your business to related searches and rank you higher.
The more reviews you have, the higher you rank on Google. Suppose your business has an average five-star rating but only three reviews. In that case, it's not a large enough sample size for Google to determine whether your business is providing quality services.
However, if your business has hundreds of reviews with a 4.5 average star rating. Then, Google can reasonably infer that the vast majority of your customers are having positive experiences and consider your business worth ranking higher.
On top of that, Google considers a current and active business more relevant as well. So, having a constant flow of current reviews will show Google that your business is thriving and rank you higher in search results.
Reviews play a major role in local SEO, both from the perspective of customers and search engine algorithms. The customer reviews that your business gets on your Google Business Profile can significantly impact your local search rankings.
While you're here, check out our guide on how to manage Google reviews.
Reviews on Google improve click-through rates to your website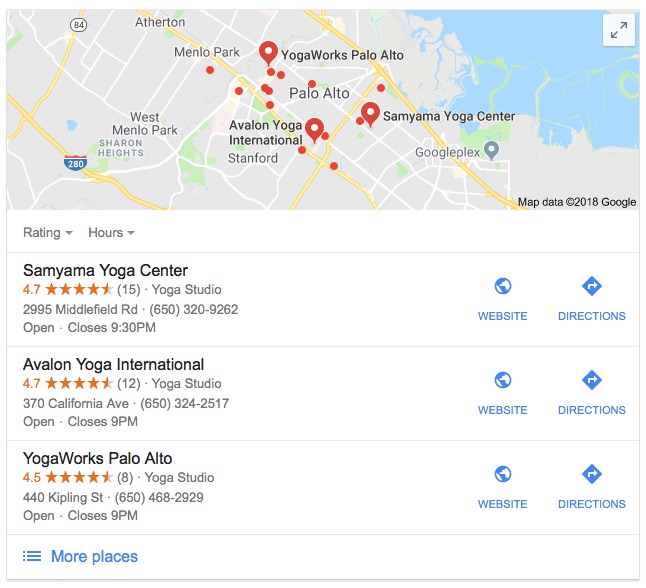 Google reviews can make a big impact on click-through rates to your website. Your click-through rate is the ratio of how often people see your link and then end up clicking on it. Studies reveal that the top three Google search results (3–Pack) receive the most clicks (54.4%). This means that positive Google reviews can have a significant effect on how successful your website is in capturing those extra clicks and leading potential customers to your business. Your Google reviews can go a long way toward improving website traffic and gaining trust among potential customers.
Once please are on your website, they should also see your glowing reviews there. Check out our article on why you should display reviews on your website.
How Google reviews impact your business decisions
Whether you have ten or ten thousand reviews, each review can provide valuable data to help you make impactful business decisions. Feedback from your customers can give you direct insights into where your industry is heading, what customers are looking for, and how you can improve your business practices.
3 important data insights from customer reviews
Provide actionable insights: Reviews contain important insights that help you identify what customers love or might change about your business. For example, if a hotel chain sees a 'slow check-in process' a few times for one of their locations, they'll know it's a problem they need to address. Timely action on budding complaints can go a long way in maintaining a great reputation, and reviews give you the means to address them.
Discover emerging positive and negative sentiment trends: Consumer behavior changes. What was acceptable yesterday by your customers may not be so today. Reviews can provide insights into even the smallest shift in customer expectations, and any action taken to manage that can be rewarding.
Compare performance across locations: If you manage a multi-location business, you already know providing a consistent experience across every location can be a daunting task. Comparing customer feedback for each location can provide insights into which locations are performing well and which are not. This vital information can help determine where to spend your time, money, and resources.
Extracting insights from a handful of reviews is easy. However, if your company gets hundreds or thousands of reviews per month, you'll need extra help to sift through the data and extract actionable insights. Investing in a reputation management platform like Birdeye can help you do just that with the click of a button.
Reviews on Google influence purchase decisions
When someone enters a query like "yoga studio near me" into Google's search engine, Google will show them the most relevant businesses nearby. Google's search results will also display the business's star rating and review volume, which can provide prospective customers with information that might sway their purchase decision.
A high review volume can also mean increased visibility and clicks, giving businesses with higher ratings an edge over competitors. Google reviews certainly have a huge influence when it comes to purchasing decisions. Studies show that, on average, customer reviews can generate an 18% increase in sales. On the flip side, it is estimated that one negative review can cost your business about 30 customers.
Google reviews are an essential marketing tool for your business
Google has become a household name around the world, and with "just Google it" is now a common refrain. That means that when customers see your Google reviews, they're likely to believe they are authentic reviews from real customers. Having Google's name attached to your reviews can give new customers confidence that your business is reputable.
Pro Tip: Display your Google reviews as a badge of honor on your website and social media channels. A good online reputation management platform like Birdeye can also amplify reviews to your website, social, paid ads, and search seamlessly.
Display your star ratings in your Google Ads to convert more customers
If you are already using Google Ads, you should consider activating your star rating, also known as Google Seller Ratings. This powerful tool can help businesses increase their Google Ad click-through rates at no additional cost. With Google Seller Ratings, businesses can proudly display positive reviews along with their Google Ads, providing credibility for quality and service.
Star ratings on Google Ads can boost click-through rates by 17%, helping businesses attract and keep customers. If you aren't already using Google Seller Ratings to increase your ad revenue, you should definitely consider it.
[Free Guide] The complete guide to Google Seller Ratings
Download Now
Google reviews are proven to boost online visibility, business trustworthiness, and customer engagement. If you're hungry for more information on this topic, check out our complete guide to Google reviews.
Frequently asked questions on the topic of Google reviews
Are Google reviews real? 
Google has automatic spam detection filters to flag fake reviews and other reviews that violate Google's policies, which means all of your reviews should be authentic.
Do Google reviews have to be approved?
No. When a customer leaves a Google review, it should show up right away. Google automatically processes reviews.
Do Google reviews expire?
No, they do not expire. However, if they violate Google's policy, they might disappear.
Can Google reviews be changed?
Yes. However, Google reviews can only be edited by the person who wrote the review.
Generate more reviews with Birdeye
Google reviews can determine whether prospects will choose your business over the competition. If you're looking to outshine your competitors, Birdeye can make things easier. Our all-in-one platform helps over 100,000 businesses get more Google reviews and get discovered in search results.
Take some time to speak to a Birdeye Reputation Expert and find out how we can help your business be found and chosen by customers. In the meantime, click on the banner below and download our free guide to Google reviews.
[Free Guide] Get Google reviews: A no-nonsense guide
Download Now

        

This blog post is part of our Complete Google Reviews Guide: 


      

            


        

Google Reviews Related Training

        
Originally published