The global pandemic and resulting shut down caused by COVID-19 has changed everything. At the individual level, people's lifestyles have changed dramatically, including their values and purchasing decisions. What are the implications of changing consumer behavior for businesses as they adjust to the "new normal?"

Birdeye works with over 100,000 businesses of all sizes–and across all industries–which gives us a unique viewpoint into how businesses are evolving to adapt to the rapidly changing business landscape. One thing is consistent: the businesses that create personalized experiences and communications to customers are staying afloat, if not thriving.

We interviewed our customers to get a perspective on how businesses across different industries embrace digital transformations to meet customers where they are and provide personalized experiences to win new business and keep their current customers happy at the same time. You'll learn actionable strategies that you can implement today to boost your business.
Consumer demand is back. What does this mean for your business?
In a previous study, we found that spikes in online search volume indicate consumer purchase intent. Thus, which industries are most likely to recover as businesses across the country reopen after the COVID-induced shutdown. 
Are these businesses ready to meet that demand? Maybe not: according to research conducted in 2019, 40% of small businesses don't have a website, and of those, 28% say they are unlikely to create one in the future. But today, customers have higher expectations than just a website. They want to connect with a business anywhere, at any time, and on any device.

This means that businesses must prioritize their digital presence by changing their marketing strategies and adopting new tools to prioritize the customer experience from "soup to nuts." Salesforce calls this digital transformation "the process of using digital technologies to create new — or modify existing — business processes, culture, and customer experiences to meet changing business and market requirements."
How are businesses adapting to the new normal?
At its core, digital transformations begin and end with how your business thinks about and engages with your customers. As such, businesses need to change their marketing strategy, adopt new tools, and keep their customers in the front and center. Early movers embracing technology weathered COVID-19 better than their competition.

Let's examine how these businesses have adapted to the times and what we can learn from them.
Healthcare
At the onset of the pandemic, healthcare professionals quickly invested in new technologies like telehealth and remote patient monitoring. Virtual healthcare is increasing in popularity amongst patients due to the convenience and physicians because it shores up their capacity to manage chronic disease and provide preventative care.

Other trends include:
Increased patient communications. Healthcare offices are bringing in all sources of their content, social interaction, and education online. This allows them to stay engaged with their patients with relevant content that is top-of-mind.
The implementation of software solutions that allow them to send mass text or email messages to their patient database to enable them to send important information–usually, a time-intensive task when done manually.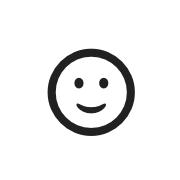 Dental
Dental practices were considered high-risk in the early days of the pandemic, in fact, research indicates that 80% of adults feel comfortable visiting the dentist again. Practices are increasing COVID-19 testing to ease these concerns. Some even require patients to be screened twice before an appointment.

Some offices took advantage of the shutdown to implement tools to increase efficiency and improve productivity, and are turning to technology to:
Enhance patient communication. Recall reminders, appointment confirmations, and post-procedure follow-ups take a long time when done manually. Software with SMS and email capabilities can help lighten the load.
Go paperless. Everything from e-receipts to scheduling appointments and even digital patient forms can now be done online.
Streamline patient registration and check-in with virtual waiting rooms. For example, many practices require patients to wait outside to respect social distancing guidelines. They can use text and will send patients texts when they can come into the office for their appointment.
Dental practices are also embracing teledentistry to remotely provide dental care when possible. Not only does this mitigate the risk of transmission, but it also allows dentists to tend to more patients.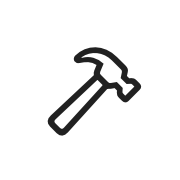 Home Services
Due to the inherent nature of the industry, COVID-19 made home visits difficult at the onset of the shutdown. As a result, many businesses in the home services industry scaled back their marketing to reduce expenses while the situation played out.

Our customers in the Home Services industry are:
Adopting new services like disinfecting offices or pivoting to exterior home services to stay afloat.
Communicating safety and sanitation to prospective customers and customers alike.
Implementing video chats for consultations to help identify issues and provide short-term solutions until a home visit was safe.
Investing in new equipment to follow guidelines set by the CDC, including masks, gloves, cleaning chemicals, etc. Some businesses even required employees to wear masks and gloves when they are only cleaning the outside of a home.
While you're here, check out our article on how contractors are communicating with their customers during COVID-19.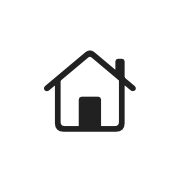 Real Estate
The economic downturn caused by COVID-19 hurt the real estate industry as hard as any other, but many businesses took the downtime to invest in digital transformation and make changes to the way they conduct business. The goal is to provide a similar, if not better, level of service at the convenience of prospective customers and clients alike.

They are employing tactics like:
Virtual consultations and property tours.
Electronic signature and agreement software for purchase agreements.
Segmenting their client databases into "prospective buyers" vs. "prospective lookers." As a result, these businesses can better focus their time and effort on the former with relevant content and offers to entice them, increasing productivity as a whole.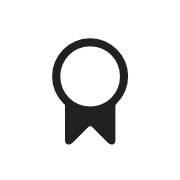 Legal
Meaningful connection is vital in the legal industry, and COVID-19 has revamped the ways in which people are aided and served, with more emphasis placed on digital communications. These technologies are also beneficial for law firms looking to increase productivity and efficiency.

Our customers in the legal industry are:
Hiring virtual assistants for administrative and marketing tasks.
Using teleconferencing technology to meet with clients, some courts implemented the technology to hold video hearings.
Leveraging electronic signature and agreement software.
Developing online content to communicate with their clients like videos and newsletters.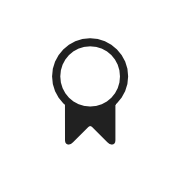 Automotive
Businesses in the automotive industry are responding to the pandemic by prioritizing health and safety. Our customers' report:
The implementation of contact-free transactions.
The addition of drop-off boxes where customers can leave their keys when their car needs service without face-to-face contact.
Curbside drop-off and pick-up.
Using software to text customers throughout the entire process.
Sanitization of vehicles before handing them back to the customer.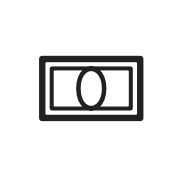 Financial Services
Many financial institutions addressed COVID-19 by adopting digital servicing technologies to improve customer relations and engagement, document workflows, and provide key integrations to current technologies to better serve and communicate with customers.

Businesses in the financial services industry are leveraging these technologies for:
Analytics and insights solutions to identify and prepare for new risks.
Business process reengineering and automation to ensure the availability of digital banking services.
Artificial intelligence-backed tools and conversational platforms to deal with the surge in call volume.
Video banking facilities.

Restaurants
The restaurant industry was hardest hit by the shutdown, with data projecting that up to 60% of the restaurants that have shut down due to COVID-19 will remain closed after recovery. But the restaurants that have been able to adapt have been a great example of innovation, initiative, creativity, and generosity during the pandemic, including:
The implementation of contactless ordering systems.
Converting offices with separate entrances and private dining rooms.
Rearranging seating in dining rooms and added glass partitions between booths.
Constant communication with guests with weekly newsletters to assure customers about all the safety measures being implemented Some even run surveys for customer feedback.
Instead of furloughing employees, some restaurants are giving servers and bartenders the opportunity to work in delivery and takeout.
Is your business ready for the new normal?
The COVID-induced economic slowdown has changed the business landscape forever. Relationships and customer engagement have more to do with the survival of a business than ever. Businesses that aren't working to keep customers happy and coming back are at risk of failing.

This is why it's critical for businesses in the post-COVID landscape to put more resources into relationship building by meeting customers where they are and becoming digital-first, no matter what industry they are in. Businesses in any industry can do this by leveraging technology to keep in constant contact with customers and ensure that the customer experience is stellar from the moment they first visit your website to when they purchase one of your goods or services. If you make a great impression, customers will keep coming back regardless of the economic situation.

Originally published