You need reliable data and information to make the best business decisions, especially when it comes to your customers. Today's companies are making great use of customer data science and earning twice as much. Feedback loops are the key to collecting customer data and transforming it into actionable insights. In this blog, we'll demonstrate the powerful benefits of a feedback loop, along with real-life examples so you can leverage methods for continuous improvement.
What's a feedback loop?
A feedback loop is the practice of collecting and analyzing customer or employee data, then using the resulting insights to make decisions. With these, you can transform raw data into valuable and real information. From there, that information can guide your decision-making from a position of knowledge.
Here's an example. Charles Schwab branch managers use continuous integration of feedback loops daily to gauge their customers' experience. By analyzing customer survey scores and reading customer comments, these managers can quickly act to resolve customer frustrations.
Like the Charles Schwab managers, you can use feedback loops to reduce complaint feedback and connect quickly with unhappy clients to avoid negative consequences to your brand.
Defining negative feedback loops
Feedback loops have many business applications. However, improving the customer experience is one of the most beneficial uses for feedback loops. A negative feedback loop measures overall satisfaction to create a positive experience for customers and reduce churn.
It collects customer feedback, especially complaints, across channels and applies the resulting insights to improve products and services. You can collect customer feedback from online reviews, social media comments, and product forums. You can also proactively collect feedback by using additional resources, such as a net promoter score survey, also known as an NPS survey, or gathering information from employees working directly with customers.
Setting up a feedback system
Before your efforts in collecting customer feedback can pay off, you will need to develop a system for assessing and acting upon customer comments.
First, verify that your methods of collecting feedback are consistent and measurable. Create a process you can stick to ongoing. You may consider assigning a dedicated person or team to collect feedback and assemble it in a usable way. They can then forward feedback to the appropriate leader for assessment and action.
Next, your team leaders will need a clear set of objectives for acting on collected feedback as well as creating a feedback process for following up with unhappy customers or making suggestions for product improvement.Finally, create a system for measuring your efforts and progress toward improving customer loyalty, net promoter scores, and customer satisfaction. Consider it a flexible and ongoing effort, not a one-and-done solution. And be sure you also use instances of positive feedback as an opportunity to motivate and praise your product team members for their hard work.
Benefits of feedback loops
Improve quality
Your customers are your most valuable resource. By collecting information directly from them, you can gain valuable insights that can help improve your business. The data you collect can help you identify the most common and important issues as it relates to the customer experience. You can then apply the insights to improve the quality of your product or service.
Facilitates better communication
A feedback loop is a system your customers can use to voice their dissatisfaction and through which your business can respond. When executed correctly, it can also improve communication across departments. The insights can improve teamwork as employees work toward a common goal. Establishing and reinforcing loops facilitates better communication.
Increases engagement
Your customers will engage more and be loyal to your product when they feel their voices are heard. If your company uses feedback loops to improve the products, customers are more likely to be enthusiastic ambassadors of your brand. If you build it (feedback loop), they will come (use it willingly).
Encourages continuous learning
Businesses today must be continuously innovating to be successful. That's why 66% of companies say innovation is important to their growth. Knowing what your customers want most is an effective way to guide your research and development efforts. You can use feedback loops to gain insight into your customers' pain points and emerging trends.
Boosts morale and motivation
According to research, having clear and sustainable expectations is one of the keys to improving your employees' experience. Feedback loops provide teams with a common goal. Teams can use the data from them to create targets for improvement. Clear objectives will motivate your employees while achieving goals will improve their morale.
Builds trust
Consumer trust is essential to growing your business. People research companies and products on review sites, social media, and public forums, among other ways. By demonstrating that you care and act upon feedback, consumers are more likely to trust that you stand behind your product and are willing to resolve issues.
Improves customer satisfaction
Chances are the customer dissatisfaction you discover is shared more widely than you may think. Paying close attention to your current customers can help you identify the obstacles that are preventing more people from making purchases and contributing to customer churn. Improving your customer satisfaction with a feedback loop can, in turn, grow your brand.
Feedback loop examples
Amazon
Amazon uses these through its robust and comprehensive onsite review system. Customers can hop on and leave ratings and reviews of the products they purchase. Amazon then knows immediately how to improve its product offerings.
Amazon's system isn't just helpful for guiding company decisions, though. Reviews are a driving force for growing customer sales. Experts estimate that reviews drive 20% of sales. And Amazon reviews are widely considered the most trustworthy.
By efficiently using and constantly improving its customer feedback loop, Amazon has been able to claim 50% of the eCommerce market in the U.S.
Netflix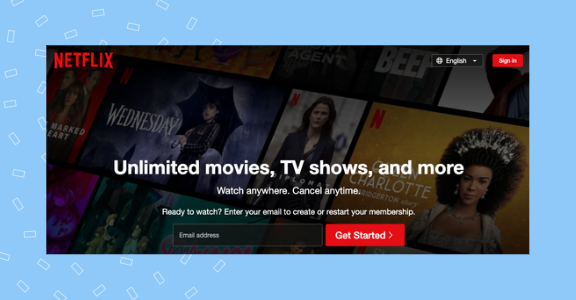 Netflix uses an in-app feedback loop to inform their watch-list recommendation system. By using algorithms that analyze users' viewing history, ratings, and other data, the streaming service can provide personalized recommendations for each user profile. And it's working. As of 2023, Netflix has over 232 million subscribers. Netflix's use of feedback loops has also helped it fare better than its competitors during the turbulent post-pandemic period, where it maintained the lowest industry churn rate.
Uber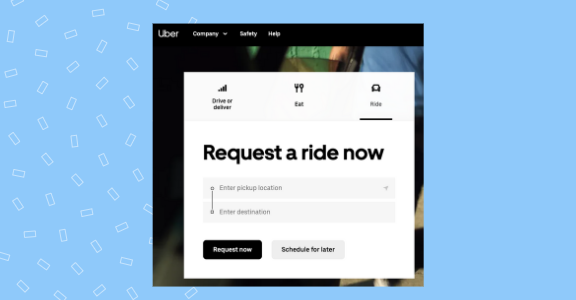 Uber uses a feedback loop to rate both its drivers and riders. After each ride, Uber prompts riders to rate their driver, which helps improve the overall rider experience. Drivers also rate riders, making sure both sides can benefit from constructive feedback. That ability to rate users is one reason why nearly 59% of drivers prefer Uber over Lyft.
Facebook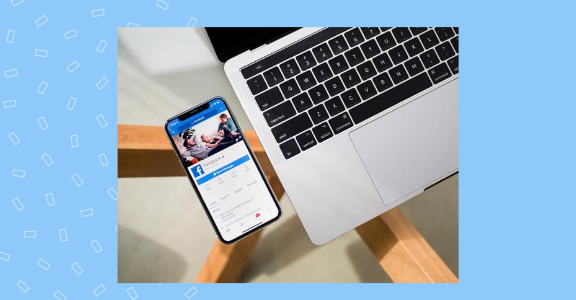 Facebook uses feedback loops in several ways to improve its user experience. By counting likes, shares, and post engagement, Facebook bumps successful content to the top of users' news feeds. Facebook also analyzes user activity across the web to deliver personalized content.Facebook also uses feedback loops to keep its employees happy. By using an app designed to facilitate continuous feedback, Facebook employees always know what they do well and how they can improve. The approach seems to be working to improve employee retention. 69% of Facebook employees are happy with the company.
Google
Google uses feedback loops to improve its search algorithms by tracking user behavior. The company collects information about user browsing history, online purchases, YouTube activity, and more. Google then creates a highly personalized user experience while also improving search engine results. Google's success is well-known and monumental. In fact, Google.com is the world's most visited website and enjoys over 90% of the search engine market share.
Starbucks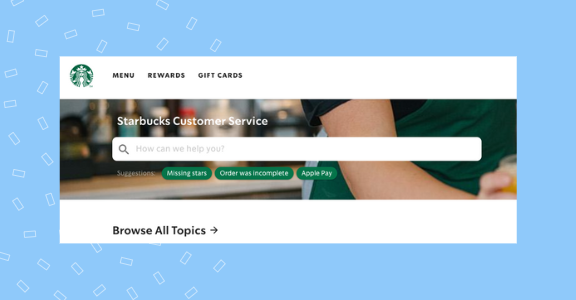 Starbucks uses a feedback loop, as well, by incentivizing customers to fill out surveys after each purchase. By doing so, Starbucks gains information on its customers' preferences and is able to improve the overall experience at its stores. Starbucks' incentivized feedback program is one of many reasons why it sells 8 million cups of coffee daily.
Apple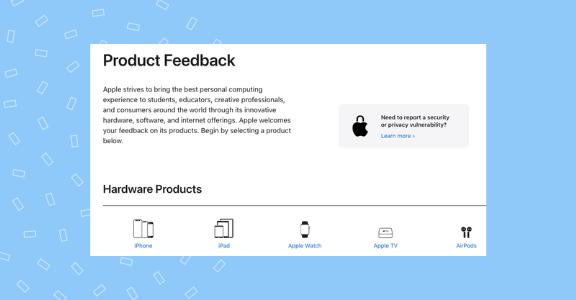 Apple uses feedback loops with both its developers and customers. Through developer feedback, Apple can make an initial change to its software development kit to improve the experience for users. Additionally, in collecting customer feedback through their available support channels, Apple can determine more areas of improvement for products and customer support. By hyper-focusing on customer experience and balancing feedback loops with innovative products, Apple grew exceptionally fast, from $8 billion in 2004 to $394 billion in 2022.
FAQs about feedback loops
What is the meaning of the feedback loop?
The meaning of a feedback loop is the process of collecting and analyzing data and then using the insights to make data-driven decisions.
What is a negative feedback loop?
Negative feedback loops examine customer feedback, particularly outlining a negative experience, to improve products and services.
What is a positive feedback loop?
A positive feedback loop examines positive customer feedback regarding experiences and uses the resulting insights to improve in-house operations.
Improve your business with feedback loops
A feedback loop can improve your business in multiple ways, including reinforcing a highly effective customer service experience. Creating a system to monitor feedback and act upon it can improve everything from your customers' satisfaction to employee retention. That's why using a feedback loop is a great way to use the power of information to outperform your competition.

Originally published