According to research, 88% of consumers trust referrals from people they know. So, a well-executed customer referral program can be a powerful and cost-effective marketing strategy to attract new customers and improve customer retention rates. Customer referrals can also boost your credibility, optimize your sales cycle, and keep high-value customers engaged.
Whether you're just starting a new program for the first time or a seasoned marketer, there are many customer referral programs from which to draw your inspiration. To help you with choosing an option that works best for your marketing goals, we'll share steps for starting such a program and real-life examples of successful ones.
What is a referral program?
A referral is an effective word-of-mouth marketing strategy where existing happy clients tell their friends, family, and acquaintances about your company, products, or services. The program rewards the customer every time a person they referred makes a purchase. When a customer refers prospects to your product or service, they explain why purchasing from your brand is the best option, thus leading to a much higher chance of conversion.

How does a referral program work?
A referral program works when a business invites its happy and loyal customers to become brand ambassadors through a referral program. Once the customers join the referral marketing program, they get a unique code or link to share with their network. The business leverages software to track referrals made by customers through the link or code.
Every time a referred customer makes a purchase, the referee receives a referral award or benefit, like cash back, gift card, store credits, free products, a discount, or swag. And successful referral programs can be powerful tools. Stats suggest that 61% of loyal customers will refer one person while 34% refer between two to 10 people.
Creating a successful customer referral program in 11 steps
Begin with templates
Set goals
Track the source
Define ideal customer
ID referral sources
What channels?
Outreach plan
Pick incentives
Promote
Follow up on leads
Thank customers
Once you are ready to scale your marketing efforts through word-of-mouth marketing, use the following steps to create a winning referral program.
1. Begin with templates for customer referral programs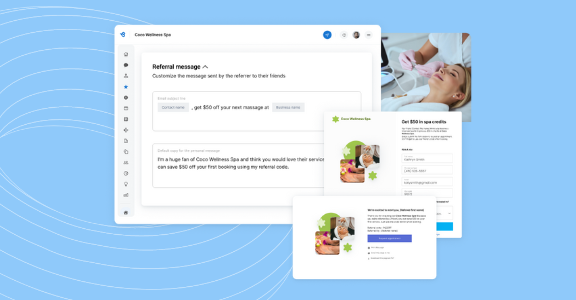 Using a pre-built referral template can streamline your referral process. Whether you are working solo or as a referral team. Customize the templates to align with your brand's voice and tone and allow easy access by anyone within the organization. They make managing, implementing, and changing your referral program more efficient and effective because they serve as a goal-driven foundation for each outreach initiative.
2. Establish your goals
Whether you are seeking revenue growth, customer retention, or building trust in a highly competitive industry, it's more efficient to have an in-depth understanding of your referral goals. Understanding the program's ultimate purpose will help you define the subsequent steps to achieve them.
3. Track the source of your referrals
Tracking when, where, and how often you gain referrals will help you identify the best incentives and strategies. Leverage methods and analytics that sift through referral program engagements, collecting valuable data about each customer touch point and engagement. You can spot immediately those incentives that maybe aren't so lucrative. And you can determine which incentives drive the most results.
Some of the information to track include:
Who was referred
Who referred them
When they were referred
Whether they converted or were sold
The best way to follow up and nurture those leads
4. Define your ideal customer
To help your existing customers find valuable referrals, identify what your "good fit customer" should look like. Creating a potential buyer persona will help you identify all the characteristics and preferences of your ideal customer. It narrows the focus for your existing customers, too, since they can refer leads that convert to buying customers rather than just providing a list of names to receive quick rewards and benefits.
5. Identify referral sources
To evaluate your capacity for great referrals, involve your stakeholders responsible for managing customer relationships like marketing, sales, and support team. Assess how these internal team members have traditionally handled customer experiences. This will be helpful as a starting point for creating and improving your program. And because they deal with your customers the most, they're your best resource for spotting loyal customers who are targets for your program.
6. Find suitable channels to host your referral program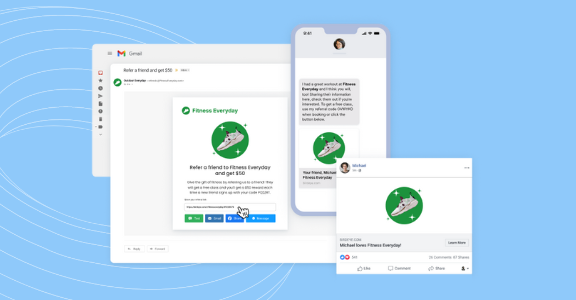 For your referral program to work and ensure greater visibility, find relevant channels to host it. Choose relevant channels that can help you reach more potential candidates. Some potential locations for your referral program may include social media, email, and customer newsletters.
7. Create an outreach plan
Refine your list of advocates and sources by identifying your "inner circle" contacts. These could include your current repeat customers, past customers, fellow industry leaders, and vendors who understand your business value and would refer you without any incentives. Segment them for the best results. With segmented lists, you can then execute various outreach strategies to reach them where they are most likely to spend their time online.
8. Identify your incentives
Differentiate your contacts into tiers and determine which type of referral offer (incentive or non-incentive) each level can receive while also considering the importance of rewarding the referrer. While cash incentives seem ideal for your existing customer base, that may not necessarily be the case.
One study reveals that referral marketing programs, which were non-cash incentives, were 24% more effective than cash incentives. And referred buyers net up to 25% higher profit margins. Whether you opt for cash or non-cash incentive, make sure you offer something of substantial value to engage your customers and keep them coming back to your brand.
9. Determine ways to notify your customers
Once you have established your referral program, create referral resources and notify your customers. Newsletters, blogs, powerful CTAs, email signatures, and product updates can be great tools to promote your referral program. Consider multiple avenues of promotion to consistently remind them of your program's availability.
10. Promptly follow up on referred leads
When you have secured a solid lead, you need to act quickly and convert them into buying customers. Capitalize on leads and ensure customers don't go with competitors by making an impression within 24 hours of being referred as soon as possible.
11. Thank your customers
Expressing gratitude for both parties is a great way to keep them upbeat and enthusiastic about referring your company. Always thank both referrers and referred customers for their involvement, either with an email message, a chat message, or a public response on social media. Add incentives for the former and personalized messages for the latter.
Successful customer referral program examples
Tap your inspiration from the following customer referrals examples:
Tesla
Tesla's referral program is known as Loot Box. Every time a customer brings a new prospect, both the referee and the referrer earn credits. The customer earns Referral Credits, and their friend earns Buyer Credits. Customers who purchase additional qualifying Tesla products earn Loyalty Credits as appreciation for their loyalty.
Airbnb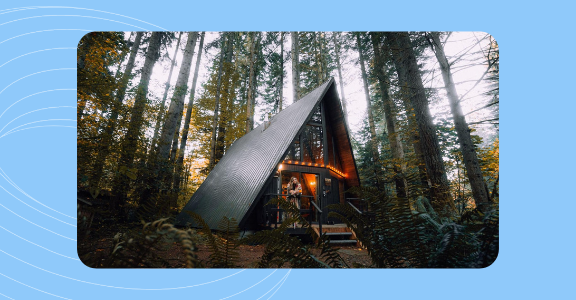 The Airbnb Referral program, dubbed "The Program," allows members to earn promotional credits known as "Travel Credits." Members earn Travel Credits if a referred friend creates a valid Airbnb account via the referral link they received. The credits allow members free bookings whenever a friend they referred becomes a new user.
Harry's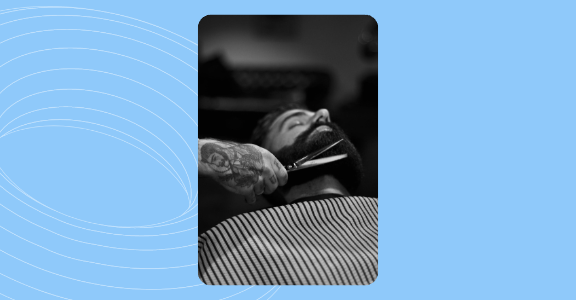 Harry's Refer-a-friend program allows existing customers under the Shave Plan a $5 off discount on their next order each time they successfully refer a friend. Once their friend becomes a new Shave Plan customer, they also get a $5 credit. The existing customer invites their friends using a unique referral link, which they can use for their first purchase.
Koodo Mobile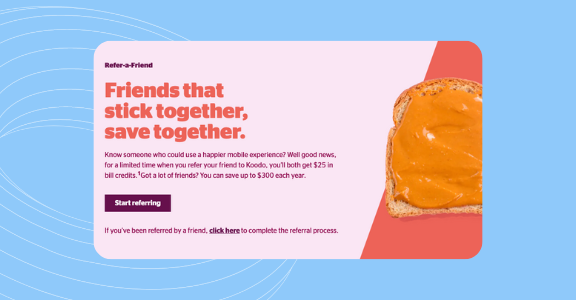 After the customer logs into their Koodo account, they can start sending referrals to friends, colleagues, and family. Once the existing customer refers their friend, the company sends the friend everything they need to complete the process. The program rewards both the referrer and referee with $25 in bill credits.
FAQs about customer referral programs
What are 4 types of referrals?
The four types of referrals include direct referrals, review-based referrals, incentive-based referrals, and business referral emails.
How do I start a customer referral program?
To start a customer referral program, set your goals and determine the ideal referral for your company. You should also identify effective channels and create an outreach plan.
Do customer referral programs work?
Yes, a referral program is an essential and cost-effective way to promote a business. It allows happy and loyal customers to share your brand and their experience with others.
Maximize your customer referral program with the right software
If you want to run an automated referral program, there is a need to invest in the right referral marketing software for your business. Birdeye Referrals helps local businesses remove the guesswork from traditional word-of-mouth. It helps turn reviews into referrals driving high-quality leads to your business. Click the banner below today and learn how to empower your marketing strategies with referral marketing software.

Originally published