What could you do with an extra $84,000? Could you hire more employees, launch a new product or provide new incentives for your employees, such as health care? This is the amount the average small business in the United States is waiting for in unpaid invoices — with 81% of those invoices being over a month past due! Most businesses will face the inevitable non-paying customer at some point, but many are still using outdated forms. The easiest way to collect payment from customers is by offering convenience. Enter SMS payment.
Technological advancements changed how we pay forever, and there's no going back. In fact, 78% of global consumers have adjusted the way they pay for items using digital transactions in the wake of intensified safety concerns. In this new era of paying via mobile, it's time to make some changes to how your business collects payments from customers. If you're looking for tips, read on! But first, here are a few reasons why it's important.
Consumers expect options when paying
Benefits of mobile payment 
Improved customer experience
Payment reminder message to customer
Speed
Convenience
Multiple ways to pay
Contactless payments
Personalization
Now for the good stuff.
Here are 5 tips to collect payments from customers conveniently
Send detailed invoices
Electronic invoicing offers fast, easy mobile payments from your customers. In 2019 alone, there were 45 billion credit card transactions, accounting for almost $4 trillion. Sending a detailed invoice can help in tracking inventory with an accurate record of what was sold and allows your customers to pay faster than classic paper-based methods like checks. Here's an example.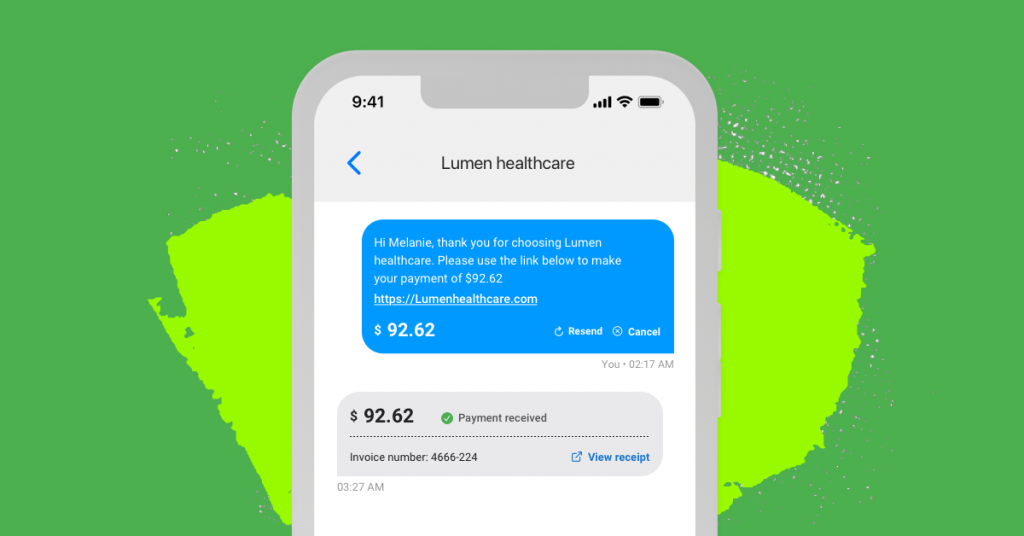 Mobile payment processing
Leverage mobile payment processing for easier and faster transactions at your customer's fingertips. The vast majority of Americans (97%) now own a cellphone of some kind, and last year, 40% of consumers said they used mobile payment processing in the last 30 days. It's hard to ignore the convenience of paying via mobile.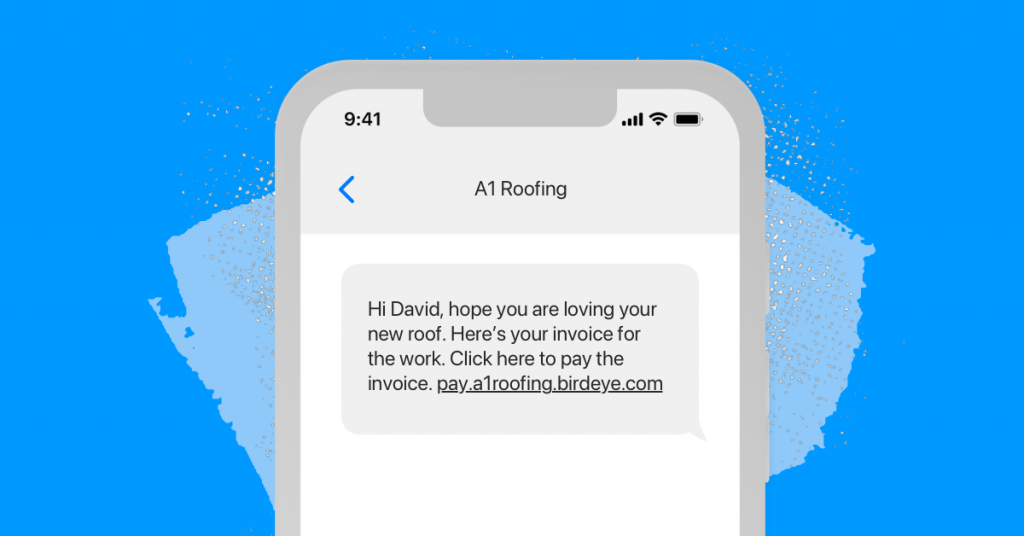 Send reminder payment texts
When you send a payment reminder message to a customer, it will be opened faster than traditional methods. In fact, open rates for text messaging are nearly 98%. Customers who receive payment reminder texts will most likely view that content much quicker than if they received it through another messaging channel. Text message marketing is a powerful tool for your business to collect overdue payments.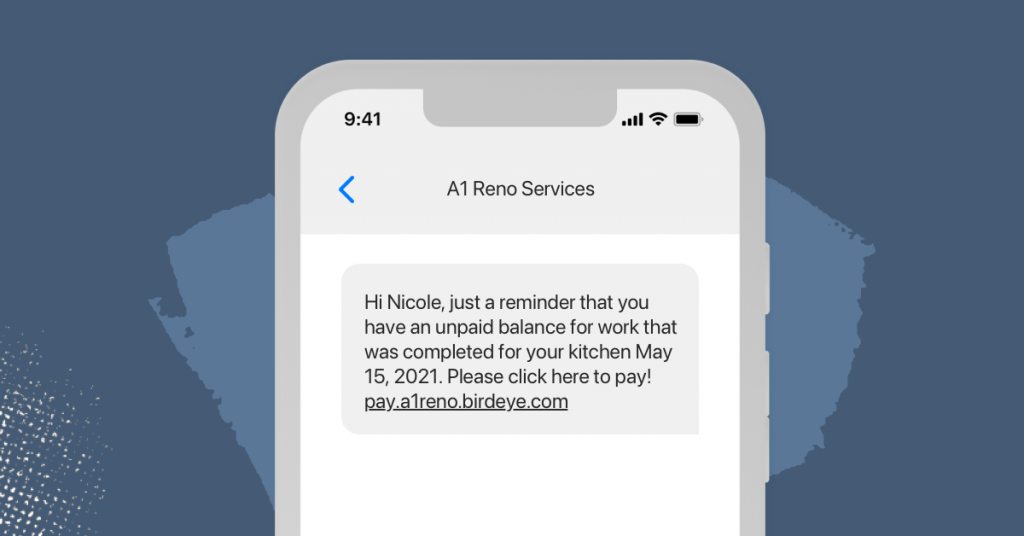 Don't keep customers waiting
Nearly 80% of American consumers point to speed, convenience, knowledgeable help, and friendly service as the most important elements of a positive customer experience. In today's fast-paced world, nobody likes to wait. Imagine how the sale process would go if your customer didn't have to wait hours for an invoice. With mobile payment integration, you can send invoices, collect payments and send receipts in real-time, and improve your customer's experience in minutes!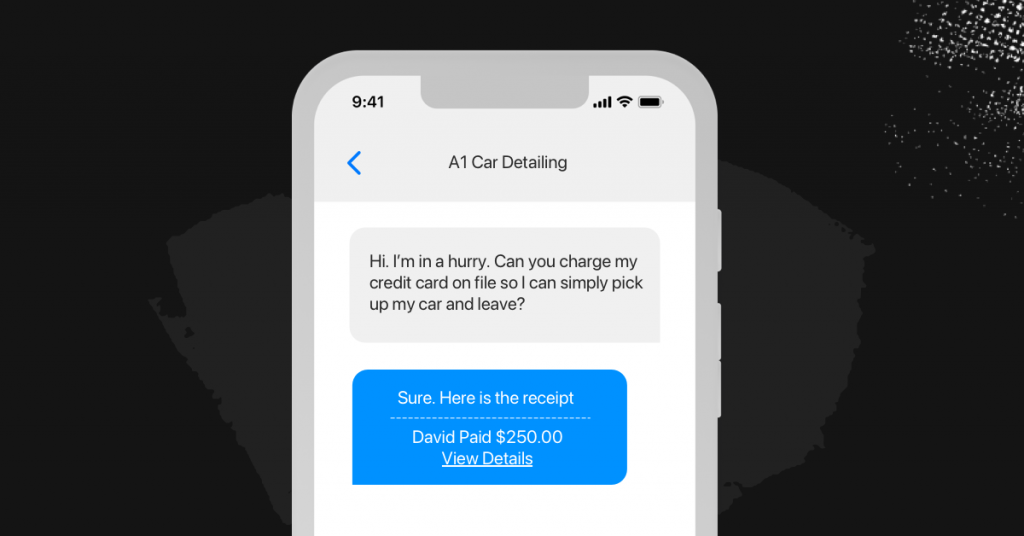 Payment notification and 'thank you'
Studies show that 73% of all people point to customer experience as an important factor in their purchasing decisions. Verifying a payment confirms the action they did and could lower your number of support calls or emails. Furthermore, a thank you goes a long way, it reinforces the customer relationship and encourages timely payments in the future.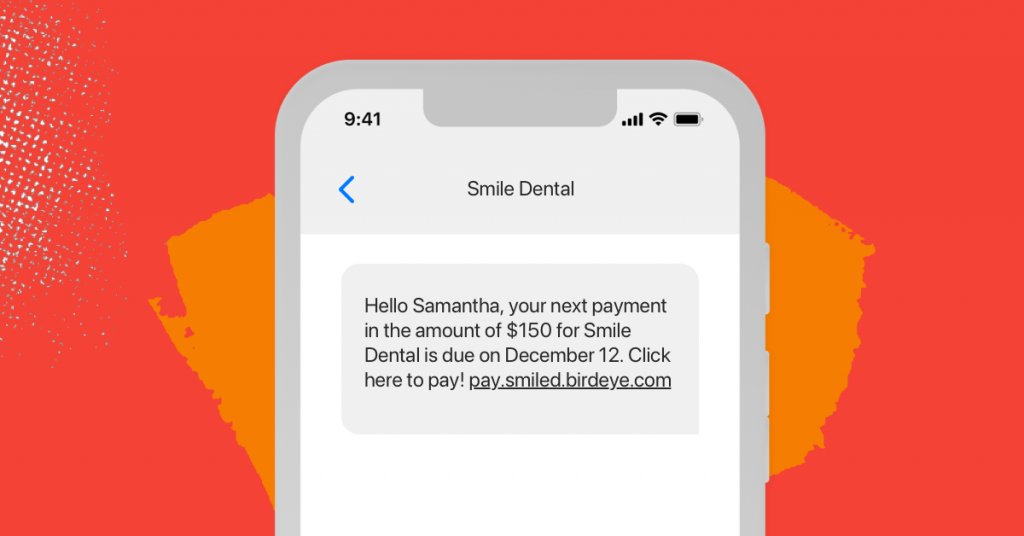 FAQs about how to collect payments from customers
What is the best way to collect payment?
The best and fastest way to collect payments is SMS payments. You can send a link to an invoice for customers to pay via text. You can also send payment reminders, invoices, and confirmations once the payment has been made.
Are SMS payments secure?
Yes, SMS payments are very secure. Your customers don't need to enter their credit card or bank details, so there's no risk of their credit cards or bank accounts being hacked.
What is the best way to receive payments from customers?
The fastest and easiest way to receive payments from customers is through SMS payments. Customers can pay with credit cards, Apple Pay, and other forms of payment, making it convenient, fast, and secure. 

Modern payments for businesses
Customers today demand convenience. With Birdeye Payments, you can transform your local business and give your customers a safe and simple way to pay over text, social, email, or through card readers — modernizing your business, getting you paid faster, and improving your cash flow.
Make everyday payday with Birdeye
Send payment links inside an ongoing Birdeye text or messaging conversation to make it easy for your customers to pay right away. Credit, debit, ACH, Apple, Amazon, and Google pay. No matter how they pay, we'll make sure the transaction is convenient for both you and your customer.
For more information on digital payment methods, click on the banner below.

Originally published