People naturally trust the opinions of those in their inner circle. Think about it, have you asked your friends or family where they take their car for repairs, what dentist they use, or what new restaurant to try? If so, then you understand the basic idea behind customer referrals. 83% of people trust referrals or recommendations from friends and family more than any other channel of marketing. Use referral marketing to fuel your growth with Birdeye Referrals.  

How do customer referrals work?
Check out how Birdeye Referrals can help turn your happy customers into your best advertisers.
Get new customers through word of mouth
Birdeye Referrals helps you share the enthusiasm of your satisfied customers with new prospects. Encourage your customers to refer your business to their family and friends easily within the Birdeye dashboard. Here are some more great features of Referrals.
Automation: Automate your referral campaigns to get new leads on autopilot. Get new customers without lifting a finger.
Quick send: Want to send a quick request to a customer? Now you can send your happy customers a referral request in just a couple of clicks.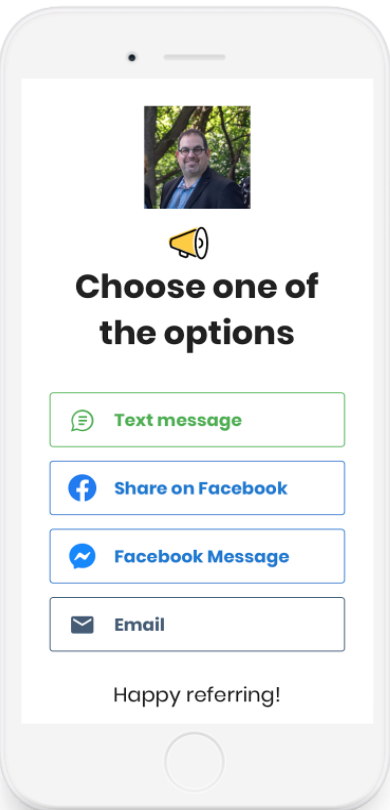 Email, text, and Facebook: Customers can refer your business to their friends and family on whatever platform they prefer. Send a referral through Facebook, email, Facebook Messenger, or SMS text!
Branded experience: Customize your referral emails and landing pages to deliver a uniform brand experience.
Rewards: Run multiple reward strategies at once and track their performance. Optimize your reward strategy to get the best results.
Engage and convert: Get notified as soon as you get a new referral and engage with them immediately right from the Birdeye Inbox.
Reporting: Track all referrals in one place and understand what works best for you. Follow your referral engagement from shares to clicks, to new leads.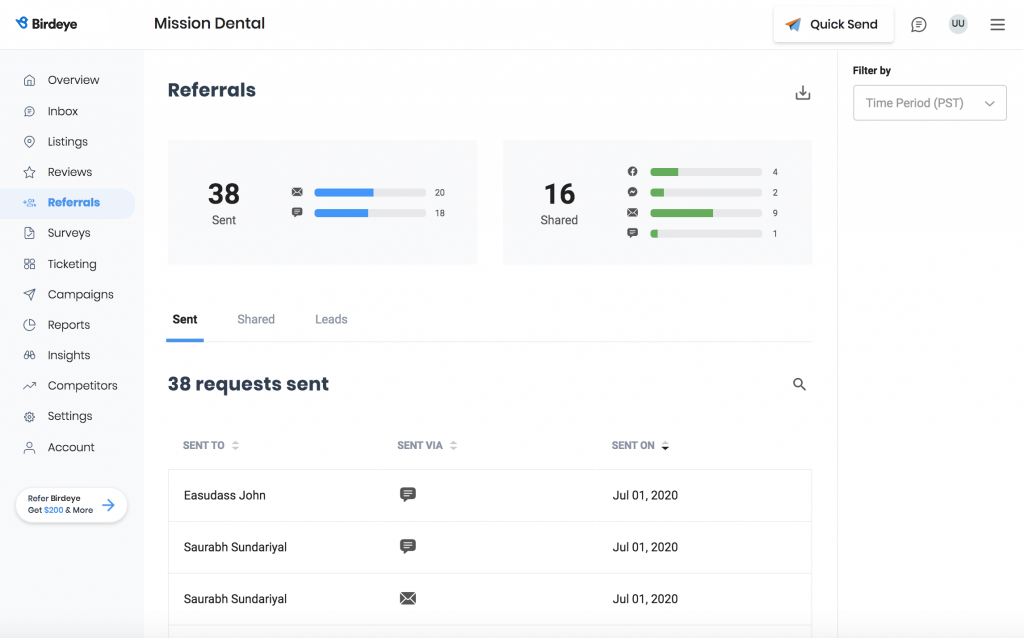 "Our new patient numbers have continued to grow using Birdeye's automated referral requests. Now, happy clients can recommend us to their friends and family via SMS texting and email, the modern-day word of mouth marketing."

Adam Thorne DMD, Harley Street Dental Studio

Start getting referrals, today!
With Birdeye Referrals, you can let your happy customers do your marketing for you. Send automatic referral requests, track your referrals from shares to clicks, to leads, and take advantage of modern-day word-of-mouth marketing. Watch your business grow with Birdeye Referrals.

Originally published