If you're running a business, then you have definitely heard that word-of-mouth is marketing gold. When a customer brings in a new customer, it shows the merit in your products, service, and the brand as a whole. So, you invest heavily in your referral programs because you want to reward your customers who spread the word about your business.
But how do you know if the referral program is working to its full potential or it needs work? That is where referral tracking comes in. When you meticulously track your referral sources and channels, you can leverage the referral to the maximum.
In this article, we'll tell you everything you need to know to measure the impact of your referral programs with referral tracking.
What is referral tracking?
Referral tracking is the process of monitoring the details like click rates, effective channels, referral rates, and conversion rates of your referral program. Using this information, you'll be able to tweak your campaign for maximum effectiveness.
Why do you need referral tracking?
Referral tracking does a lot more than just telling you how your referral program is working. By investing in referral tracking systems, you can: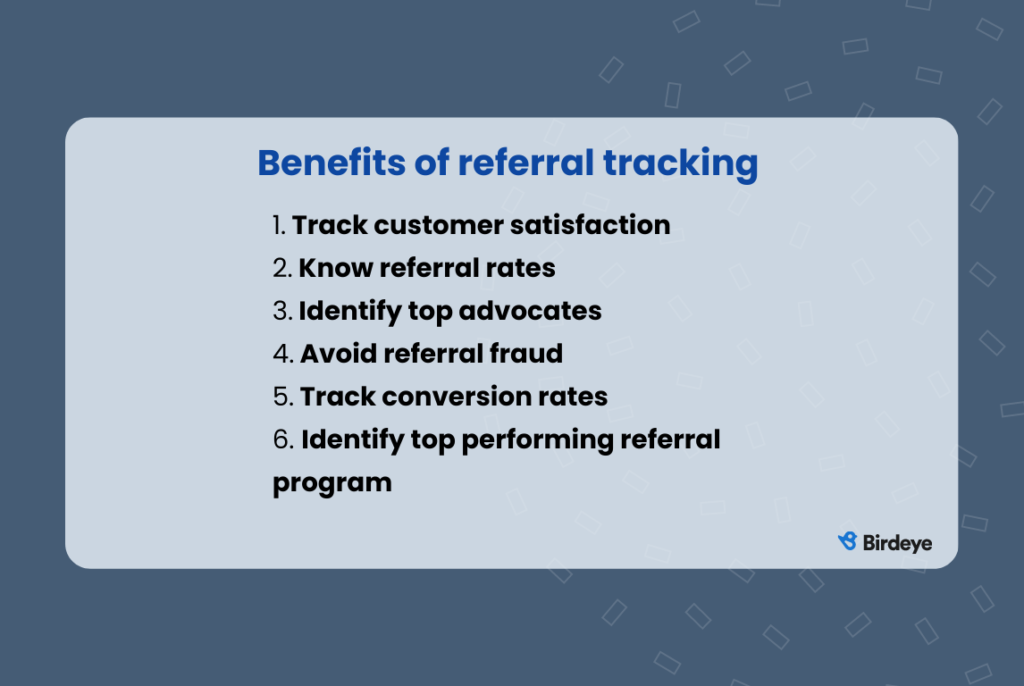 Track customer satisfaction
Your referral marketing campaign separates enthusiastic customers from others. It takes a higher level of customer satisfaction to get referrals than it does to get sales. That's because referrals put a customer's reputation and relationships on the line.
Know just how many of your customers are excited about your business with a referral tracking system.
Know referral rates
Your referral rates will uncover more than your customers' enthusiasm for your product. Using a referral tracking system to monitor your referral rates will help you find the right formula for turning customers into advocates.
You can identify the most effective channels, rewards, and other specific details that can further improve the effectiveness of your referral program. For example, if the referral rates for a discount-based program is higher than a gift card, you would know where to invest.
Identify top advocates
Focus on the customers most likely to take advantage of your referral campaign. Referral tracking software can help you identify trends that will help you target customers ready to become advocates. You can set up automation rules with solutions like Birdeye to send referral requests to customers who interact positively with the brand online or leave glowing reviews.
The referral tracking process helps you quickly identify energetic customers and send them referral links.
Avoid referral fraud
Everybody loves a good deal. Unfortunately, some people cheat the system to take unfair advantage of your referral programs. A referral tracking system will help you identify customers who refer themselves, duplicate their referral links, or use any other methods to score undue referral rewards.
Track conversion rates
Ultimately, your referral tracking program's success is defined by one metric, the new customers it brings in. Your devoted customers can sing your praises, but your campaign has to persuade their friends to make a purchase. Tracking referrals can help you identify the incentives and message most likely to entice new customers to take the leap.
Identify top performing referral program
Every business runs two to three referral programs parallelly. With a good referral tracking system in place, you can identify the program with a high referral rate and conversion rate that is cost-effective for the business. Use a solution that allows you to compare these metrics between programs, and you can devise a referral program that brings the best results in the most efficient way possible.
How to set up referral tracking for your business
Setting up a referral tracking system is easier than you think. You can keep it as simple as you want or work on building a sophisticated system for your business.
In this section, we cover a few options that can help you track your referral programs successfully.
Referral tracking software
Referral tracking software is an all-in-one solution for your referral program needs because of time-saving automation and data collection. You can launch campaigns within one interface, engage with new referrals, and track your results.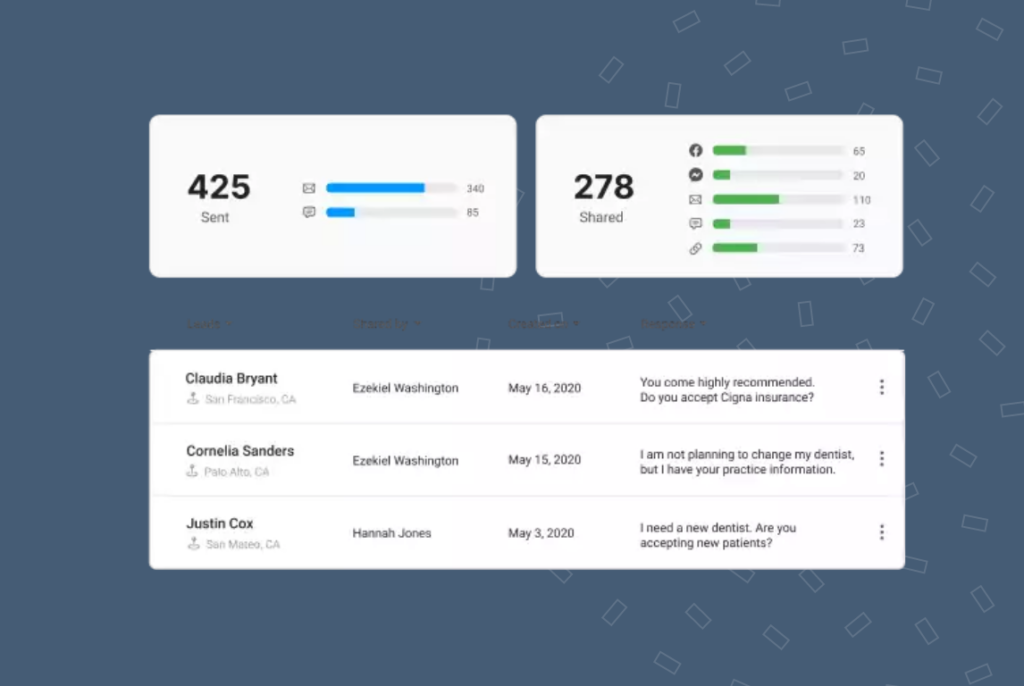 With a referral program solution like Birdeye, you'll have access to a ton of information such as revenue generated, leads generated, referrals shared by customers, optimized messaging, and so on to grow your referral program to a higher level.

Referral tracking spreadsheet
This is a simpler solution to manage a referral program. A referral tracking spreadsheet makes sense if you're just starting a referral program. It's possible to get too lost in the details if you're still learning the ropes of referral marketing; making a simple spreadsheet tracker is a great user-friendly option.
A spreadsheet is an excellent springboard for getting a handle on the most important metrics of your referral program — referral requests sent, referral rates, and conversion rates.
To make a spreadsheet work for tracking your referral program, you must develop a process for collecting pertinent information. For example, tracking email open rates from your email platform and new customer surveys can identify referrals.
With this solution, you may have to use other tools to collect data and then manually enter them.
Referral forms
Your referral form is one of the most important pieces of your referral tracking program. Within it, you have to motivate current customers to send a referral and build in fraud prevention measures. The form will give you information that'll show how customers interact with your referral campaign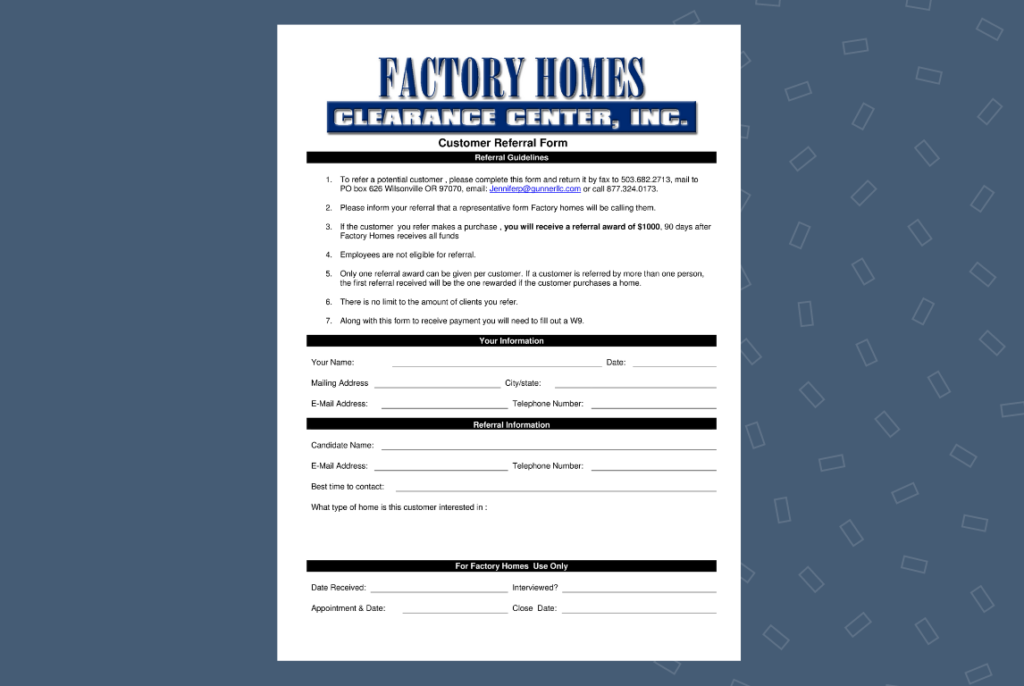 If you are using a referral form to track your referrals, you may have to rely a lot on the data that customers enter as it is the only source of information for you right now. It also involves a lot of manual data entering and analysis. If you choose this method, make sure to keep meticulous records on referral data, both to prevent fraud and to analyze your results.
Your referral form will work better if you have a referral tracking software to support it. You can link your referral form to your CRM, spreadsheet, and other databases. For example, you'll have instant data that tells you which incentives or channels have the best results. The referral forms within the software usually already have built-in fraud prevention measures.
Referral codes
Using referral codes will help you monitor the route that led a new referral to your business. For the new referral to take advantage of your offer, they'll need a referral code. Their referral code will tell you how they heard about your business.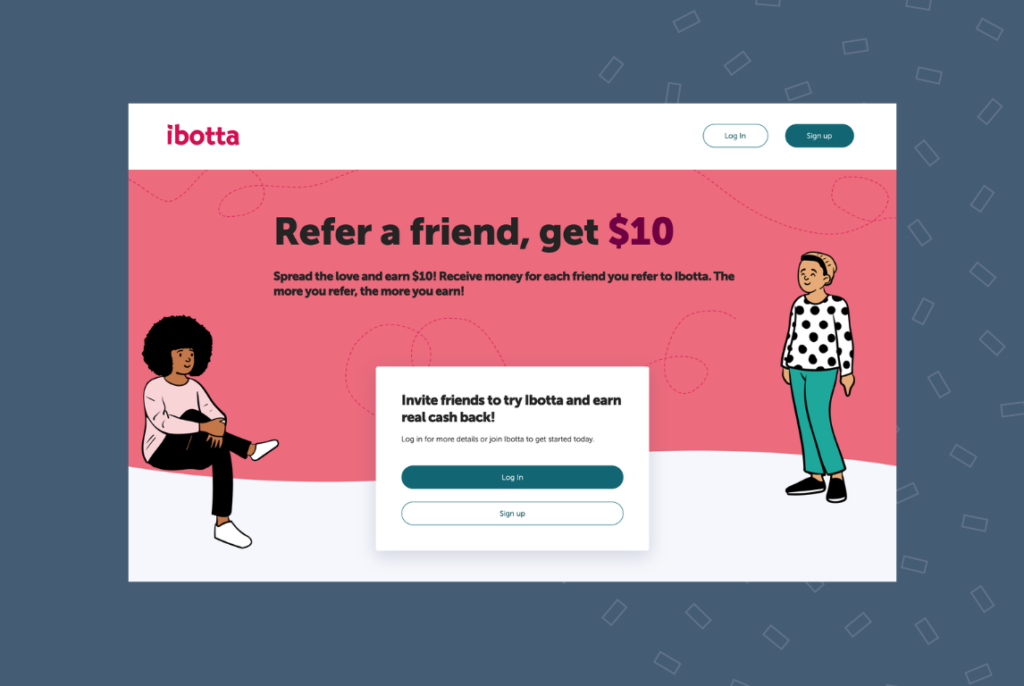 You can use referral codes in several ways, depending on the information you want to track. If multiple campaigns run simultaneously, a campaign-specific referral code will tell you which marketing program is the most successful. Referral codes specific to each advocate will help you prevent fraud. Referral codes specific to an influencer will help you calculate your influencer marketing ROI.
UTM parameters
UTM parameters are codes you can add to your campaign links to help you monitor traffic, clicks, channels, and other essential pieces of information. You don't need to be a computing wizard to use UTM parameters. Referral tracking software will insert the parameters in your referral links.
All links containing UTM parameters must have three parameters to fulfill requirements set by Google Analytics (more on that below.) These required parameters will tell you the channel from which the link originated (Twitter, email, etc.,) how the traffic used the link (sponsored, organic, etc.,) and the name of your campaign.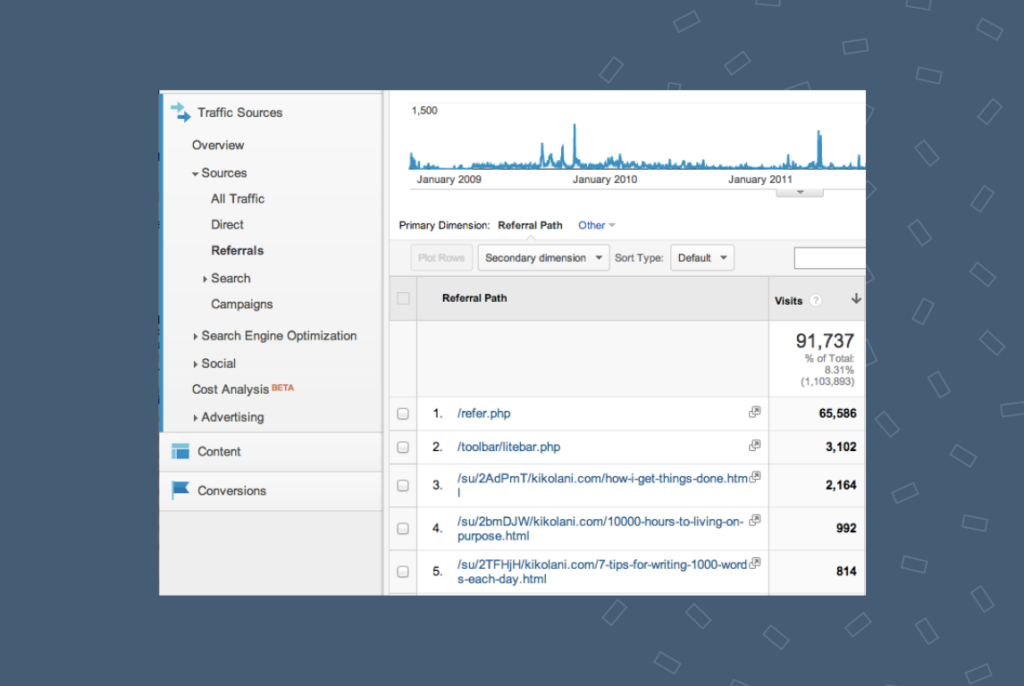 Using UTM parameters is a great way to gather information about your campaign that might otherwise remain unknown.
Google Analytics
You can still generate UTM parameters within your referral link even if you use a referral tracking spreadsheet to monitor your referral program. Google Analytics has an easy-to-use tool for building UTM parameters.
Using this straightforward form, you can create a referral link with UTM parameters for tracking data about your referral campaign. From there, you can track your referrals within Google Analytics.
Frequently asked questions about referral tracking
How to track referrals?
For anyone wondering how to track referrals, start with referral tracking software. That  will help automate everything, including the analytics. You can also track your program manually with a referral tracking spreadsheet.
How do I track referrals in Google Analytics?
Track referrals with Google Analytics by first setting up its UTM parameter tool. Then, log into your Google Analytics account to get information about your referral program.
Do referral systems work?
Referrals are a powerful and proven way to convert new customers. According to a study by SCORE, up to 32% of referrals result in new sales. Creating a referral system will significantly boost your bottom line.
How do you monitor and evaluate referrals? 
Monitor your incoming referrals using referral codes and UTM parameters. And evaluate the effectiveness of your referral program ongoing with referral tracking software that generates real-time reports.
Conclusion
Your business can grow drastically if you leverage the power of turning your happy customers into brand advocates. But a successful referral program needs constant monitoring, innovation, and reporting to keep it working at all times.
Referral tracking can help you optimize your referral programs so that they bring in the most leads and new customers for your business. Use solutions that help you stay on top of these programs and work best for your business.
With Birdeye Referrals, you can automate sending referral requests to happy customers, monitor how they interact with the request, track conversion rates, and optimize the program until it works the way you want it to.
Check out a free demo to know how Birdeye can help you.

Originally published