As many Doctors already know, more than 40% of patients use online reviews for choosing a new healthcare provider. As patients today research thoroughly before choosing a doctor, it is crucial for you to have a reputation management strategy. Beginning your journey to fixing and building your online presence, it is key that your efforts are repeatable and scalable. New reviews are always coming in so you need to make sure your reputation management strategy is easy to continue and grow. Here are some key things to watch to ensure you aren't losing patients because of how you appear online:
7 easy steps to master your reputation management strategy
An effective online reputation strategy can help existing and prospective patients recognize you as a credible, reliable, established and authoritative medical practice. The more reviews you have, the less damage any negative feedback has on your overall image. Check out seven compelling strategies for monitoring and enhancing the online reputation of your healthcare practice:
#1 Leverage online ratings and reviews
More than 77% of patients browse through online reviews as their first step towards finding a new doctor. Patients use both healthcare-specific ratings websites like Vitals and ZocDoc and general review sites like CitySearch. Your goal is to have a large number of positive reviews across multiple rating sites. Instead of waiting for reviews to come in, ask for reviews from your customers in genuine ways that encourage them to share positive experiences online. Make the review process easy, and consider implementing a tool that aggregates reviews from various websites so you can manage all your reviews in one place.
#2 Fix your online presence
In addition to third-party review websites, make sure your business information is updated on search engines like Google and Bing. Uniform and accurate listings on various websites improve search engine rankings and reduce patient's frustration over incorrect information. Correct listings are especially valuable for small healthcare practices that offer special services like flexible appointment schedules, short waiting times, and different insurance plan options.
#3 Keep an eye on what patients are saying on social media
Social media is one the most useful sources for gathering the unedited opinion of your patients, especially the unhappy ones. With the help of social listening tools that hunt for mentions of your practice, you can discover high-engagement posts and address comments that need your attention. These tools scan social media channels like Twitter and Facebook and use crawlers to identify new review sites and online forums. The idea is to monitor all the feedback buzzing across the web that makes up your reputation. When you know what your patients are saying about your medical practice, you have a clear idea of the problems you need to fix.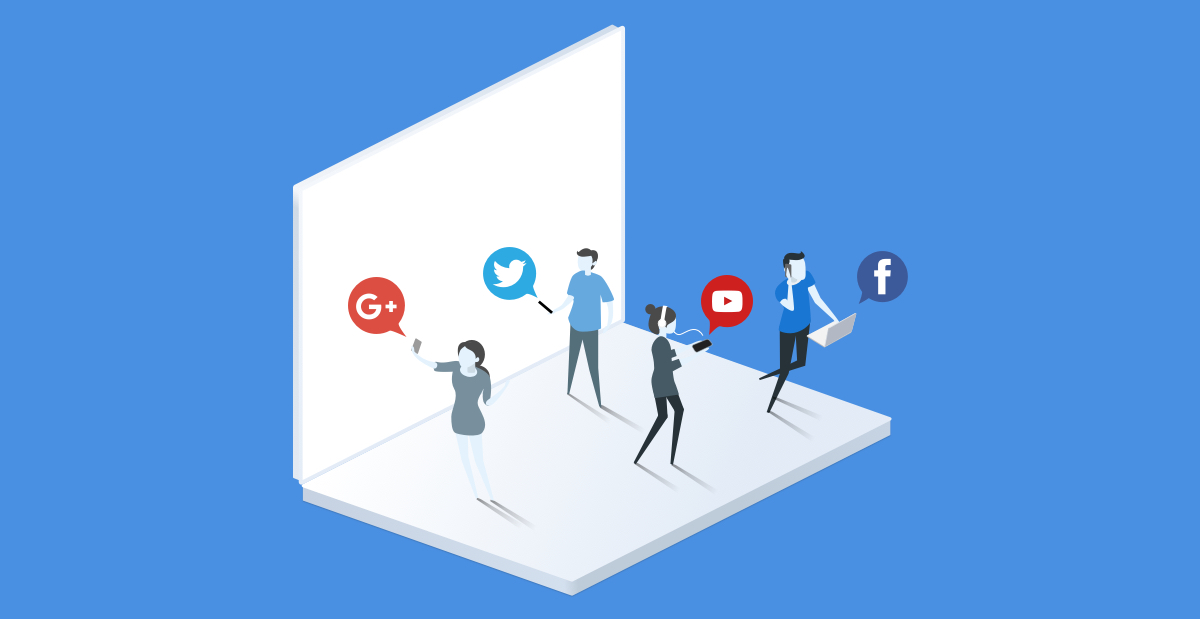 #4 Always respond to reviews
Almost 70% of patients who share negative feedback feel better if their concerns are addressed. Your unhappy patients want to hear from you. Even if you are unable to solve an issue immediately, don't ignore negative reviews. Acknowledge unsatisfied patients and let them know that you are looking into the matter. Try to minimize the steps involved in solving each problem and take solutions offline when needed for privacy.
Important: always make sure you adhere to HIPAA guidelines and check our blog on staying HIPAA compliant while responding to patient reviews!
#5 Promote positive testimonials
Negative feedback is inevitable, but it can be overpowered by the voices of your happy customers. If you've received some amazing patient reviews, share them on your social media pages and let prospective customers know. Reputation management strategy – The more you intelligently share content online, the better reputation you build. Birdeye can help you do this automatically.
#6 Build a strong social media presence
When it comes to reputation management, social media is indispensable as it helps you reach both your existing patients and discover potential patients. Create social media profiles on sites like Facebook and Twitter and keep them updated. If you already have social media pages, keep them active by sharing useful content and positive feedback from existing patients. These profiles determine how patients perceive your practice, and it's up to you to ensure they show you in a positive light.
#7 Motivate your staff to provide outstanding service
Disappointed patients often share their bad experiences with their family and friends. Try to ensure that your employees are providing excellent patient care and actively respond to patient feedback to find out what specifically your staff could improve on.
Wrapping it up
Online reputation management for doctors – A doctor's online reputation not only affects the doctor, but the clinic, colleagues, employees, and current and past patients; which is why, online reputation management for doctors has become indispensable now to help them manage, control and protect their hard-earned reputation.
Online reputation management strategy – The reality is that we live in a search-happy world. Before anyone decides to do business with you, they first look you up online. And what they find can have a huge impact, for better or for worse.
Reputation management strategy is critical to the success of healthcare providers in today's world of digitally connected patients, but it can be overwhelming without the right tools in place. Birdeye is a powerful online reputation management solution that caters to all the strategies mentioned above and many more. With Birdeye, you can monitor feedback, respond, get more reviews, fix your online presence, share positive reviews, and more!

Originally published