There's one way that businesses can start connecting with customers more easily than ever: sending text messages. Unfortunately, most businesses aren't able to do SMS marketing for two reasons. Many businesses aren't collecting customer phone numbers. Even if they are, they might not have the opt-in they need to send text messages.

 If you find yourself in this boat, don't worry. We'll take some time to talk about why SMS marketing works and how you can get started. 
Why you should get started with SMS marketing
SMS marketing is promoting your business through text messaging. Here are three reasons why it works.
1. Text messaging has high engagement rates
Text messaging is convenient for customers and has significantly higher engagement rates than phone calls and emails. It beats all known traditional forms of customer communication in engagement.

2. Text messaging is trackable
With the right SMS software, you'll be able to see how effective your text messages are. You can see which one of your customers opened the texts and which ones clicked on your links.
3. Text messaging is interactive
Last but not least, text messaging gives you the opportunity to engage with your customers. Many of the text messaging templates used by customers help to encourage customer responses and build loyalty to your brand.
Getting an opt-in from your customers
In order to make sure that your text message marketing campaigns are in the clear legally, it's important that you comply with the Telephone Consumer Protection Act (TCPA). The TCPA was put into place in order to ensure that consumers would not be swamped by spam from businesses.

Violating the TCPA's guidelines is not a good idea. You may be fined $500 for every text that violated the TCPA's guidelines. In order to comply with the law, you need to do the following.

Receive consent from the customer
Mention your company's name
Let the customer know the value of opting into your list
Notify the customer about any possible text messaging fees
Include the option to opt out of any future texts
Typically, businesses handle all this by sending an opening message that looks something like this.
Please reply YES to receive news and offers from MyBusiness. Standard messaging and data rates apply. If you prefer not to receive text messages, reply NO.
7 ways to collect phone numbers for opt-in
Here are a few ways that you can collect phone numbers for opt-in.
1. Events
If you're a business that regularly does events, consider using this as an opportunity to collect phone numbers from your customers. There are a few different ways that you can collect phone numbers at events. You can collect the contact information of the attendees at the time of registration – including phone number and consent to send text messages. You can also choose to give small freebies to prospects who sign up for your list.

2. Request information at checkout
Some businesses choose to ask for customers' contact details at checkout to collect phone numbers. They can also use this opportunity to send them text messages. 9 out of 10 consumers globally want to message with brands. This shows that your customers are fine with exchanging text messages with you.

However, for this to work, it's important that you train your employees to highlight the value of being part of your SMS marketing list if customers ask. It's the job of the team member handling the checkout to assure customers that they'll be getting valuable offers and deals by opting in.
3. Post on social media
While it's probably the simplest thing on this list, posting about your text messaging list on social media is a great way to promote your list. Of course, keep in mind that most customers probably don't want to comment with their phone number on a public Facebook post. Your best option is to link to a form on your site where they can opt-in to your texting list privately and securely.
4. Run a contest
Consider running a contest to collect new leads and make the prize a free product or service. An enticing offer will give your customers a great incentive to participate.
For example, a massage studio can run a competition like this.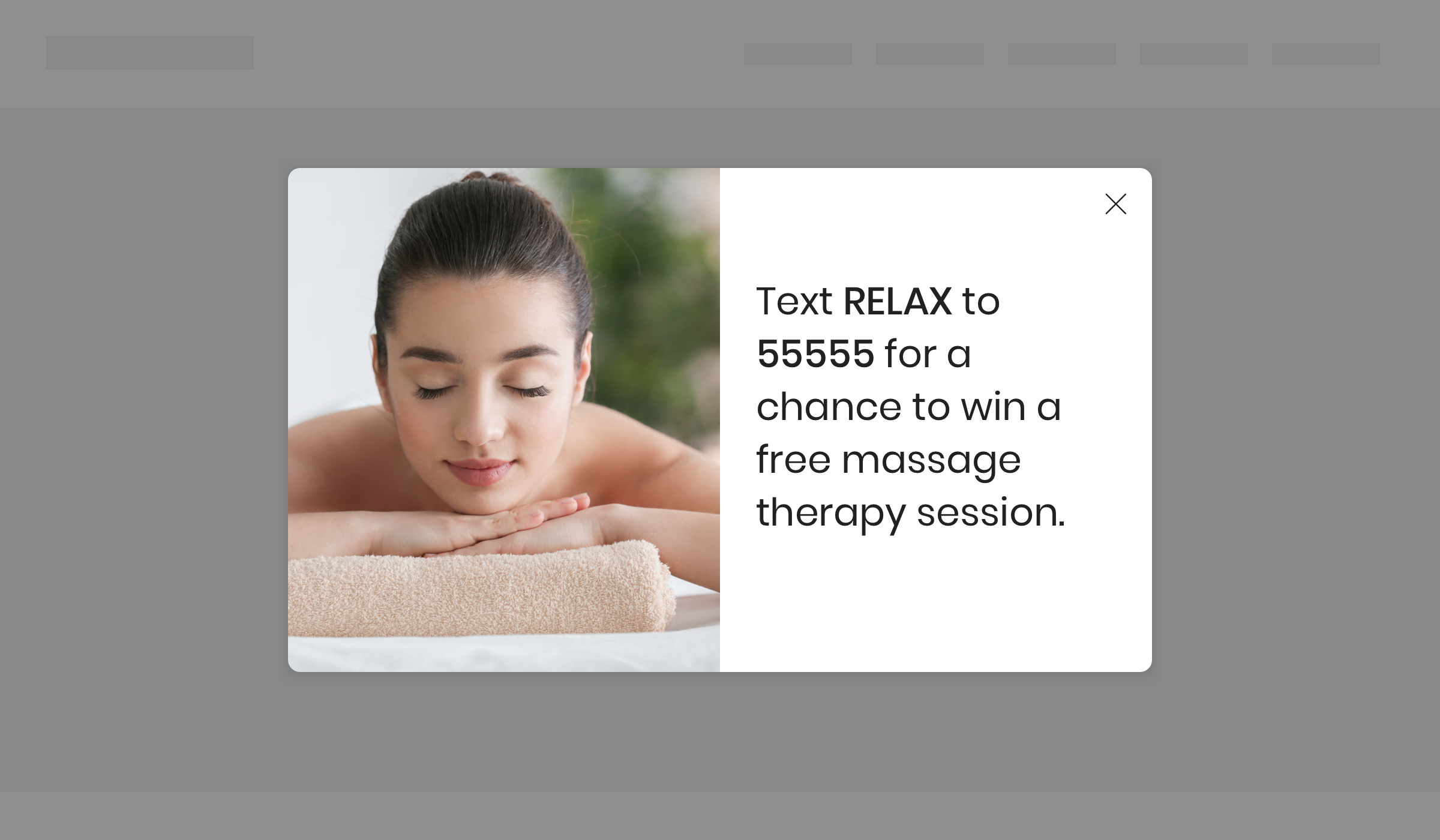 5. Place a notice in your store or office
Put up a sign in your office that encourages customers to text you. Make sure that the sign is short, sweet, and shows the customers the benefit of taking the offer.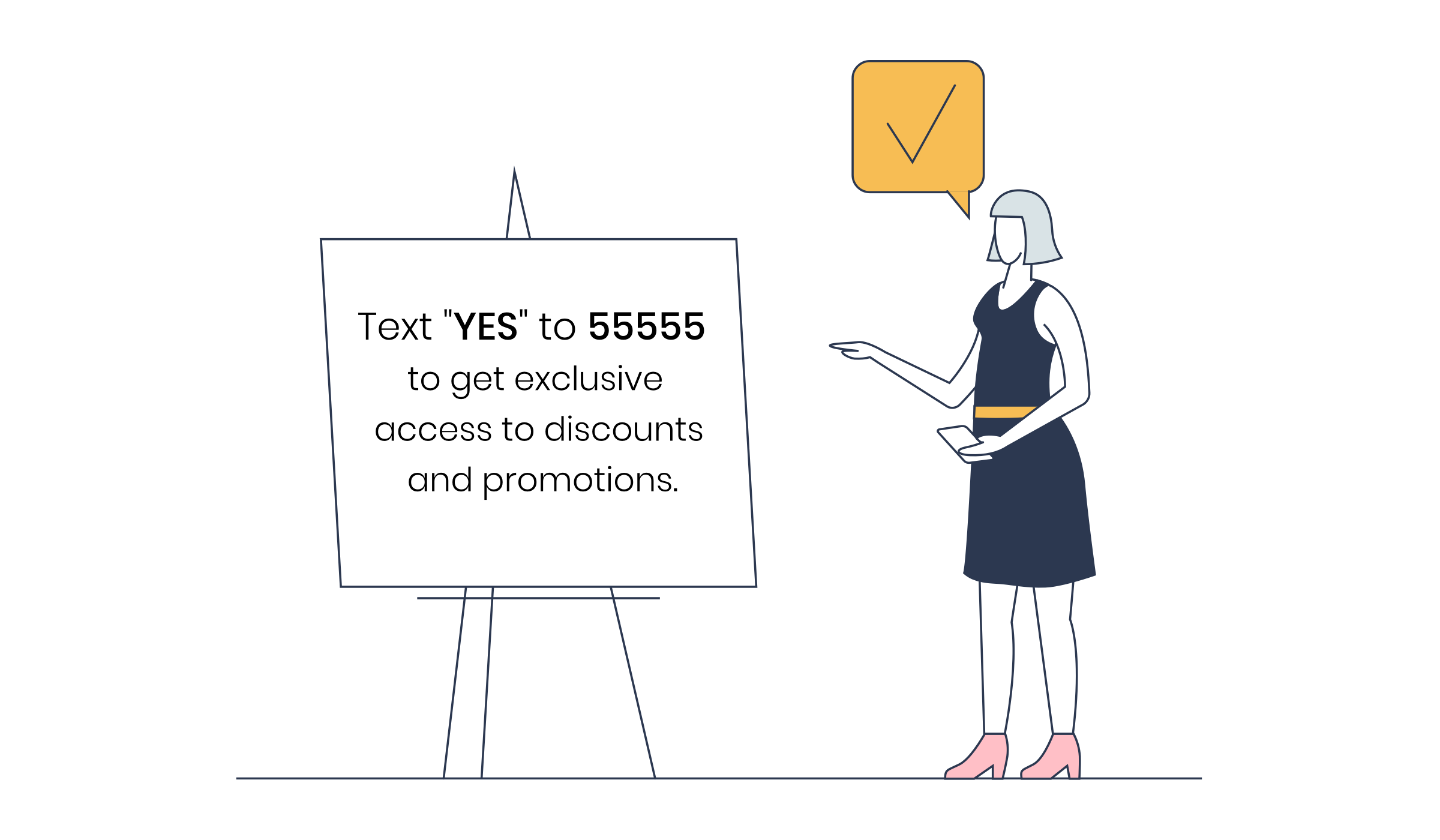 6. Newsletters
If you have an email newsletter where you share news and updates about your business, this is also a great place for you to promote sign-up for your text messaging list. Include a short note where you tell customers what they can get if they sign up for your texting list.

7. Website chat
Finally, if you have a website chat option that allows customers to contact you, consider having them add their phone number in order to message you. It will look something like this: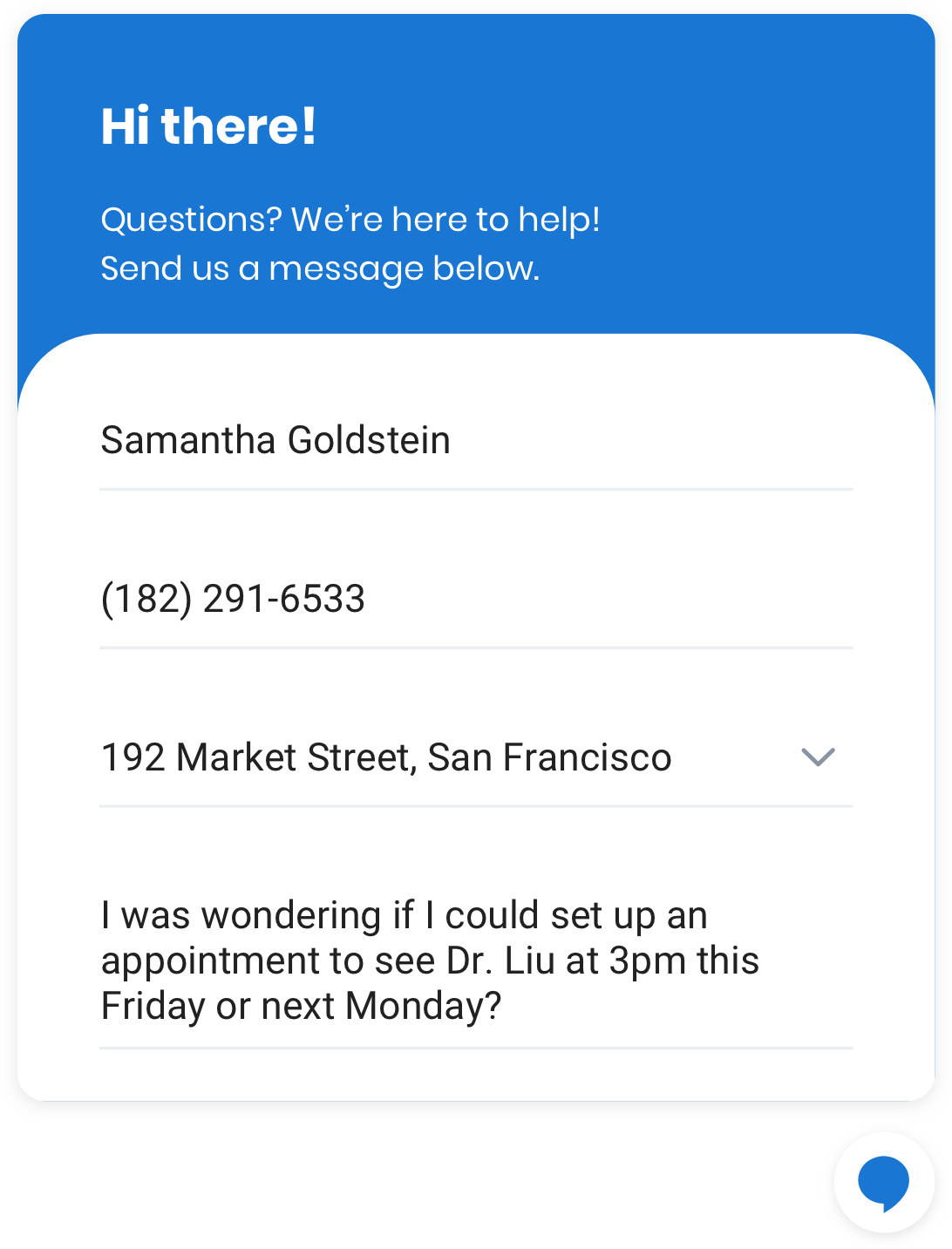 Doing this is a win-win. First off, your prospects will get access to prompt service. Next, you'll be able to add the prospect to your mass texting list.

How Birdeye can help you get started with SMS marketing
If you want to get started with SMS marketing, Birdeye is the platform for you. Birdeye gives businesses the tools they need to get connected with customers through text messaging and website chat. But that's not all. Birdeye's all-in-one platform also allows businesses to collect reviews on 150+ sites and collect in-depth feedback through customer surveys.

Originally published