A Gartner study found that text message open rates are as high as 98%, and nearly 45% of texts receive a reply. Texting – also known as SMS messaging – is how modern customers prefer to communicate. Your business needs an SMS marketing strategy if you want to meet your customers where they are – and it's much easier to organize contacts, manage campaigns, and send messages from an SMS marketing platform.
There are several SMS marketing platforms out there, and they can all benefit your business in different ways. Here's a list of ten SMS marketing platforms that can help you target local customers and increase sales opportunities.
What is SMS marketing?
Short message service (SMS) marketing is a form of mobile marketing that lets businesses send text messages directly to a customer's mobile phone. With SMS marketing, your business can promote sales, discounts, and events – or simply keep customers informed about new products and services.
With SMS marketing, your business can reach out to your audience without the hassle of a phone call or email. As more and more people continue to use their smartphones as their primary devices, SMS marketing provides an opportunity to reach them where they're already spending most of their time.
Benefits of text marketing platforms
We already mentioned that texts are opened nearly 100% of the time, and receive replies nearly 50% of the time. There are even more benefits to SMS marketing, including:
Personal touch – Sending messages directly to a person's phone gives you the chance to chat with prospects 1-on-1. It's a more personal way to communicate and can help build real relationships with your customers.
Track and measure success – SMS marketing platforms offer several features that can help businesses track the performance of their campaigns. With these insights, you'll know if your SMS marketing campaigns are successful.
Affordability – SMS marketing initiatives are usually very affordable. Platforms offer various pricing options and benefit businesses on a tight budget.
Time saver – With SMS, you can write one message and send it to hundreds of recipients at once.
10 SMS marketing platforms to help your local business
With so many options to choose from, picking an SMS marketing platform for your business can be overwhelming. To make it easier, we've compiled a list of ten popular platforms to help you better understand what they offer and how they can benefit your business.
Birdeye: With Birdeye's SMS feature, businesses can manage all of their conversations from a single, easy-to-use inbox. You can even text customers from your landline number so they know they aren't receiving spam messages. Businesses can also use Birdeye's all-in-one dashboard to send payment requests, surveys, and referral requests without lifting a finger.
Textedly: Textedly makes it easy to text large audiences with templates, polls, and surveys.
Trumpia: With Trumpia, your business can target specific customers based on their location and interests.
TextMarks: You can use Textmarks to create text message contests or giveaways.
MyLobster: MyLobster is a tool for restaurants and other businesses that want to offer special discounts or menus via text message.
TextMagic: TextMagic can help businesses send out bulk text messages.
Yocale: With Yocale, businesses can manage their appointments or bookings via text.
Twilio: Twilio is ideal for businesses that want to add SMS capabilities to their existing applications or websites.
BulkSMS: BulkSMS is add-on software businesses can use alongside their existing tech stack.
EZ Texting: With EZ Texting, businesses can send both bulk and one-on-one text messages. This is a good option for both small and larger businesses.
How to select an SMS marketing platform
There are a lot of SMS marketing platforms out there – so how do you know which one is right for your business? Here are a few things to consider:
Price – There are a lot of free text marketing platforms on the market, but they may not have all the features you're looking for. On the other hand, paid SMS marketing platforms are loaded with features, but they'll come at a cost. Ultimately, you'll need to decide which platform fits your budget.
Features – Some text marketing platforms let you send mass texts, while others let you track responses or even schedule messages in advance. Think about which features make the most sense for your business and look for a platform that offers them.
Ease of use – You'll want to make sure the SMS marketing platform you choose is user friendly and understandable. After all, you won't want to waste time trying to figure out how to use the platform – you'll want to start reaching your customers as soon as possible. Choose a platform with a simple interface and round-the-clock customer support.
We'd also recommend taking advantage of any free trials these platforms offer. That way, you can get a feel for how they work before committing to anything.
Simple SMS marketing strategies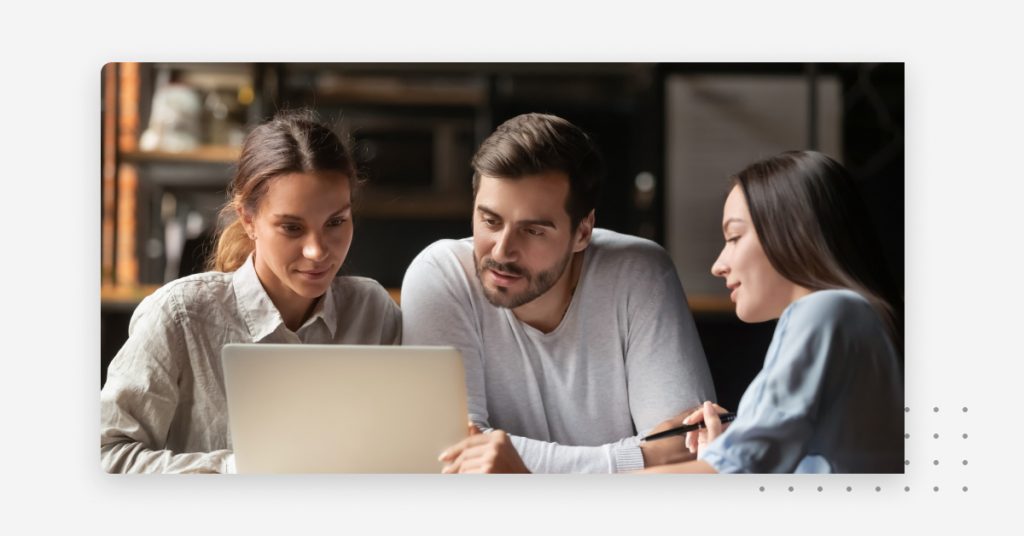 SMS marketing is a powerful tool for reaching new and existing customers. However, SMS marketing is also a complex discipline, and there are a number of best practices to keep in mind. Here are a few of the most important things to remember when developing an SMS marketing strategy.
Set goals – It's important to have clear goals in mind for your SMS campaign. What do you hope to achieve? Are you looking to boost sales, increase brand awareness, or do something else entirely? Once you know what your goals are, you can develop messaging that aligns with those objectives.
Always keep your target audience in mind – Your messaging should be relevant and engaging for the people you're trying to reach. For example, if you're targeting a younger audience, you'll want to use a different tone than if you're targeting an older one. Otherwise, they'll simply delete the message, and your campaign will likely fall flat.
Timing is everything – Send SMS messages when your customers are most likely to be receptive. According to research, sending SMS messages between 12 pm to 3 pm gives you the best chance of receiving a response. While this may require some added research, the results are well worth the effort.
Proofread and test – Always proofread your messages before sending them to your contacts. This will help make sure the messages are error-free and that they're being delivered to the right people. It's also a good idea to test different types of messages to see which ones are most effective.
Short and sweet messages – The average person doesn't have time to read a long message, so keep your texts brief and to the point. Be sure to use images and videos whenever possible – they tend to be more engaging than text-only messages.
Legal compliance – Giving customers the option to opt-in is not only a best practice for SMS marketing, it's also a legal requirement per the Telephone Consumer Protection Act (TCPA). Violation of the TCPA guidelines could result in heavy fines and other penalties.
Check out our previous article for more tips and tricks on how to use SMS marketing to your advantage.
Frequently asked questions about SMS marketing platforms
Are SMS and text messaging different?
Nope – they're the same thing. These two terms are often used interchangeably.
Is SMS marketing legal?
Yes, as long as businesses ask customers to opt-in before sending them text messages.
Connect with your customers using Birdeye Messaging
Even though your customers prefer texting, they're still using other channels to communicate. With Birdeye Messaging, you can connect with your customers anytime, anywhere, and on the platform of their choice. From a single inbox, you can reach out and respond to customers over text, Google Messaging, Facebook, Instagram, email, voicemail, and beyond. Watch our free demo to learn more.

Originally published