Social media reviews are the best user-generated content for any business to increase its reputation. Do you know why? Because these online reviews affect a buyer's decision-making. So naturally, the higher your rating, the higher your perceived value on that social media platform.
Read on to discover how to build trust in your brand with social media reviews.
Manage Social Media Stress-free
Want to see the impact of Birdeye on your business? Watch the Free Demo Now.
What are social media reviews?
Social media reviews sometimes look like your standard Amazon customer reviews, complete with a written review, rating, name of the user, and when the review was posted.
Most customers research before buying a product or service. This process usually involves seeking advice, requesting recommendations, and checking online reviews for additional information and context.
Did you know As of Q3 2022, there are close to 3 billion monthly active users on Facebook, making it the largest app in the world? 

Ratings and reviews are now part of the greater social media ecosystem, not just word of mouth marketing, but buyers spend considerable time on sites like Google or Facebook. All to understand previous customers' experiences in real time.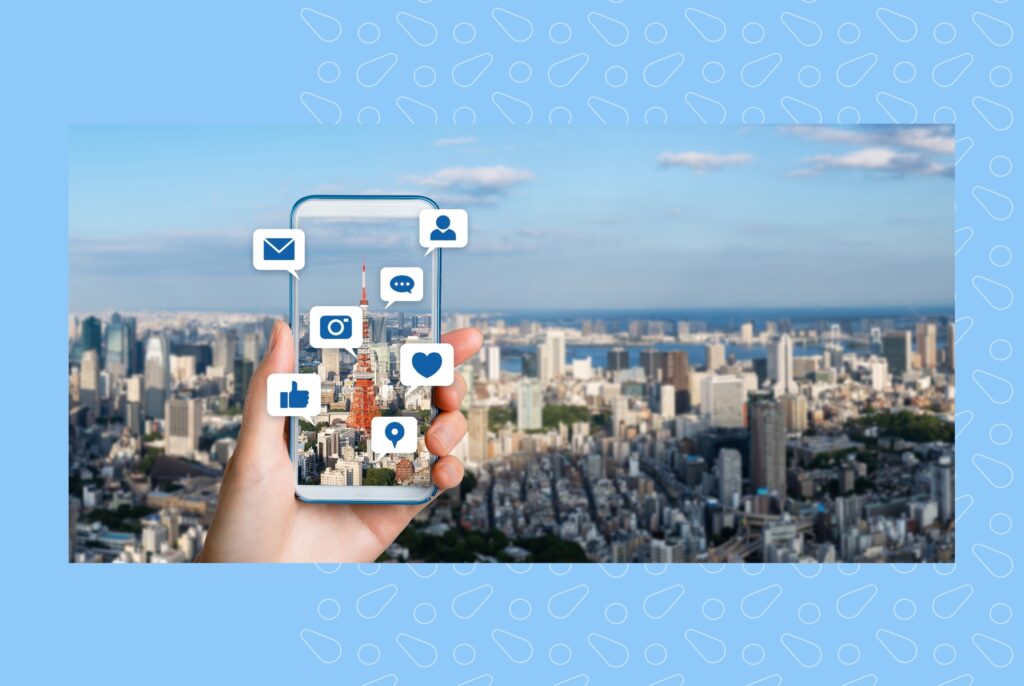 Why are social media reviews important?
According to Statista:
Facebook has nearly three billion monthly active users
YouTube has two and a half billion monthly active users
WhatsApp and Instagram both have two billion active monthly users

All these prove that potential customers have social media profiles on all these platforms and actively engage with businesses there.
As new social channels are constantly popping up, their popularity is likely to continue well into the future. If you're not on social media, you're missing out on opportunities to:
Reach a larger audience
Grow your following
Gather customer reviews
Build credibility with your audience
Did you know Facebook is the only social platform with a formal review and rating system? 

That means many social media reviews are scattered status updates, tags, comments, replies, and direct messages. Sometimes, you need to look for business names in the search bar to find them.

Read the top reasons successful brands rely on social media reviews so much to build their authority online: 
Benefits of social media reviews for businesses 
Read the top reasons successful brands rely on social media reviews so much to build their authority online:
1. Builds social proof
Today's customers expect to see a product in their social feeds everywhere. They may not even consider the product real or trustworthy until they've encountered it several times across multiple platforms.
Social media customer reviews show that your brand offers create buzz and help build your social proof. 
2. Product reviews help boost sales
A company can talk endlessly about how great its products are. While developing your sales copy and video sales letters is well worth the effort, product reviews may have more sway over purchasing decisions than your expertly crafted copy.
Prospective customers want to know what to expect in terms of customer experience, and they are actively scanning customer reviews for clues.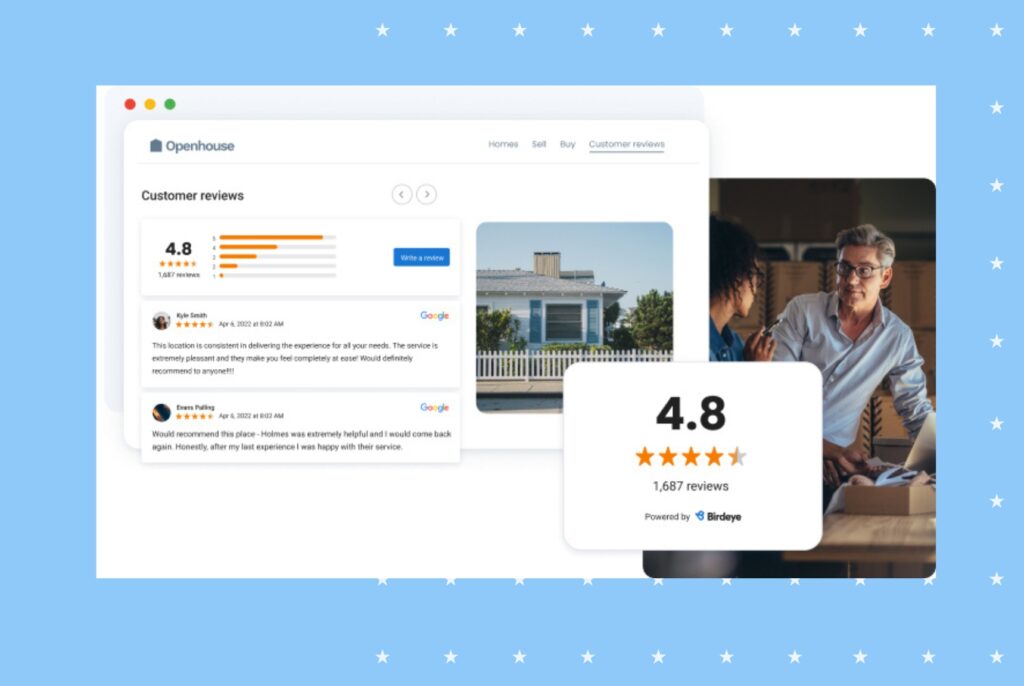 3. Understand customer sentiment
Just because you have bad reviews doesn't mean you will fail as a company. People often forget, but the biggest companies in the world all have vehemently negative reviews.
So, don't be afraid to begin collecting reviews. You can't win over customers every time, but the good news is you will better understand how customers feel about your company.
And that can lead to breakthroughs in creating a better product and customer service.
Make review management easy even as your business scales with BirdAI Reviews that help you: 

- Auto-generate personalized review responses to each customer review.
- Translate reviews to respond in your customers' language. 
- Generate a review summary to get an accurate overview of your reputation. 
- Rephrase review responses that are on-brand and thoughtful without any grammatical errors. 

4. Boost online reputation
Companies often need help to grow their visibility online. Reviews don't just speak to your existence and legitimacy as a company. They supercharge your online reputation. Social media reviews can transform your leads into customers more quickly.
Don't forget to balance strategies for gathering reviews with other reputation management strategies. Otherwise, a single flop can tank your online reputation.
5. Competitive advantage
Positive reviews can differentiate your brand from competitors in a saturated market where consumers have numerous options. They can act as a deciding factor for potential customers comparing different businesses.
By consistently receiving positive reviews, you can position your brand as a trustworthy and reliable choice in the eyes of consumers.
6. Influencer for purchase decisions
Many consumers rely on social media reviews to gather information about products or services before purchasing. Positive reviews can sway their decisions in favor of your brand.
When a potential sees a review from your customer who had a similar problem that they experienced, which you solved, it makes them feel your brand has the right solution for them, too. 
You can leverage the influence of social media reviews to drive sales and increase conversions.
7. Improved SEO
Positive reviews and user-generated content contribute to increased website traffic, longer average visit duration, and lower bounce rates. These factors send positive signals to search engines, ultimately improving your website's SEO performance.
Moreover, all social media platforms allow customers to leave reviews about your business. These social media reviews matter. These days, 68% of the time, consumers check online reviews before engaging with a local business . A strong reputation across review sites means you have a strong advantage over your competitors.
You can't ignore social media, and you can't ignore online reviews. So, in 2023, you have to know how to use social media reviews to engage with more customers and promote your business.
How do social media reviews vary from traditional reviews?
Traditional review sites generally let customers leave a rating and review for a company or product. Google Business Profile reviews are usually displayed publicly and organized by the date and time they were submitted and published.
Social media reviews, on the other hand, are more informal. Sometimes, they are little more than tags, status updates, comments, or a thumbs up or down. Most social media channels, however, offer a formal review infrastructure. And it's up to you to put processes in place for social listening.
How do you find customer reviews on social media for your business?
Finding social media reviews on Facebook
This is one of the few online social networks where finding reviews is relatively straightforward.
Go to a company's page and click "Reviews" under the profile picture.
You'll see reviews on a Facebook business page.
Customers leave Facebook reviews as "Recommended" or "Not recommended."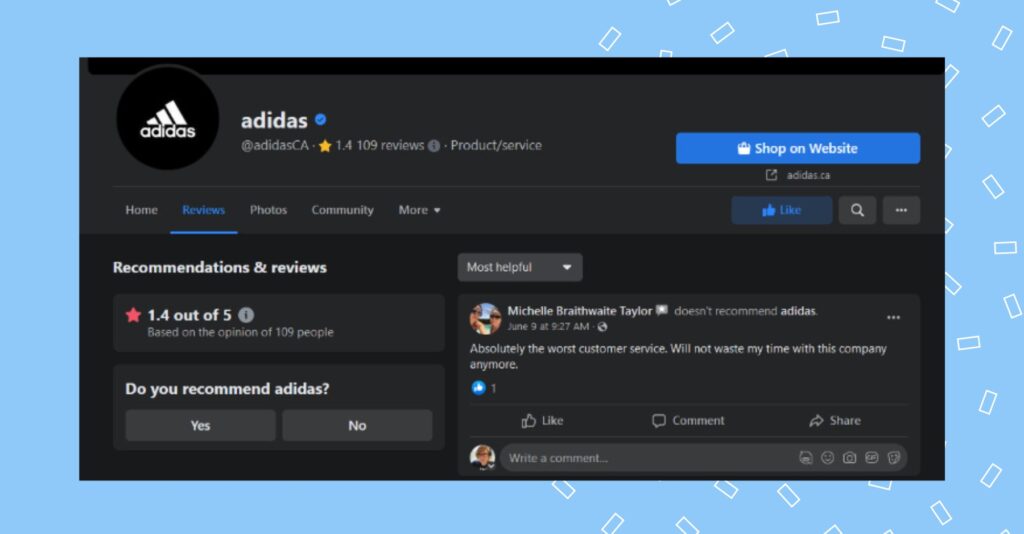 Finding social media reviews on Instagram
Instagram doesn't offer a built-in review system. You're most likely to find customer feedback in your comments, tags, and direct messages. Instagram users may also tag you in their posts.
And if they do, you should receive a notification. Check-in with your Instagram account often to keep up with these notifications.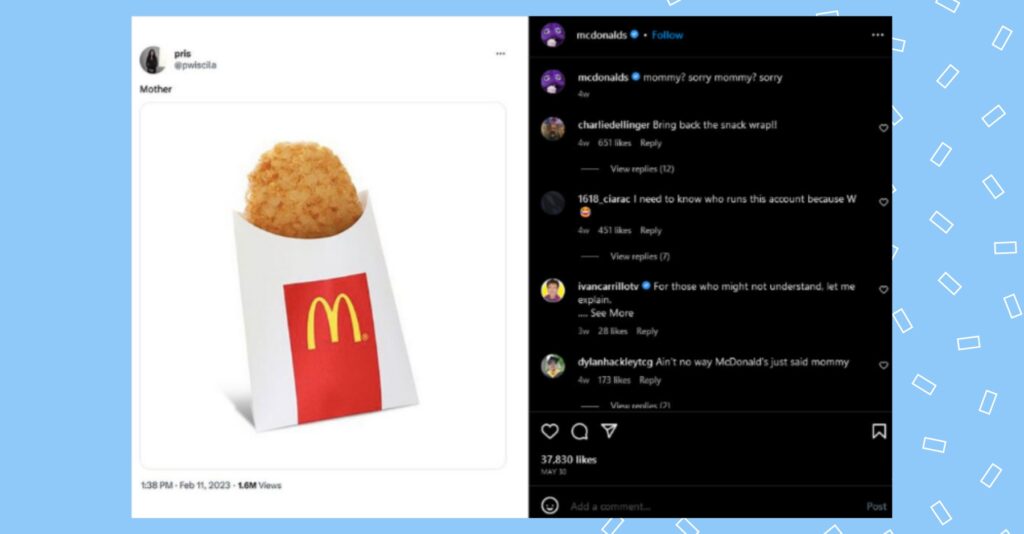 Finding social media reviews on X (Twitter)
On X, keep an eye on your company name, branded hashtags, replies to your tweets, and direct messages. Just type the relevant keywords to find relevant positive feedback.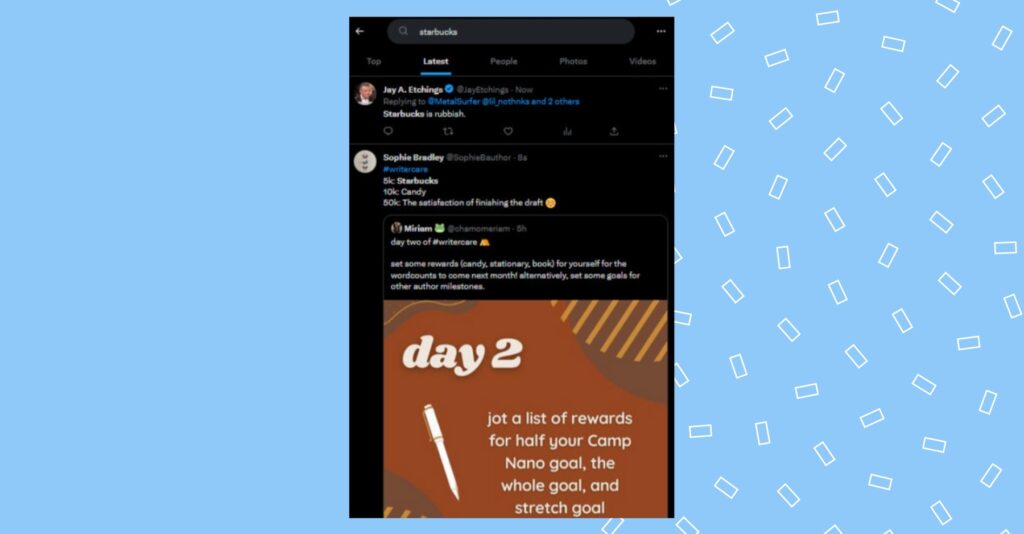 Finding social media reviews on LinkedIn
LinkedIn company pages don't include a ratings or review system. But customers can post their opinions. 
With LinkedIn, perform regular searches to know what people are saying about your brand.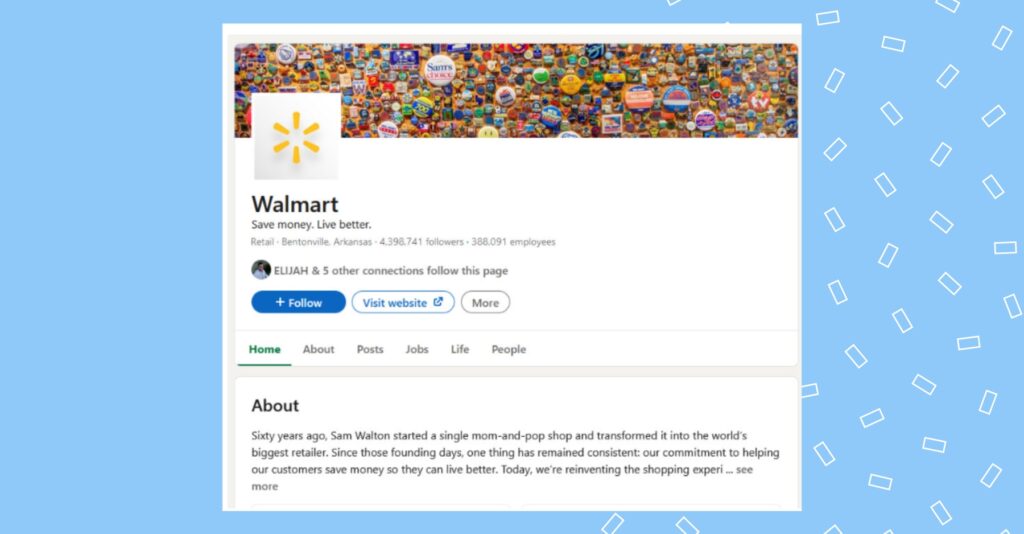 Finding social media reviews on TikTok
The process for finding reviews on TikTok is similar to Instagram. You must monitor comments, tags, or mentions, and your private inbox because TikTok doesn't have an integrated review system. Rumor has it, however, that TikTok is currently testing review functionality with their social platform.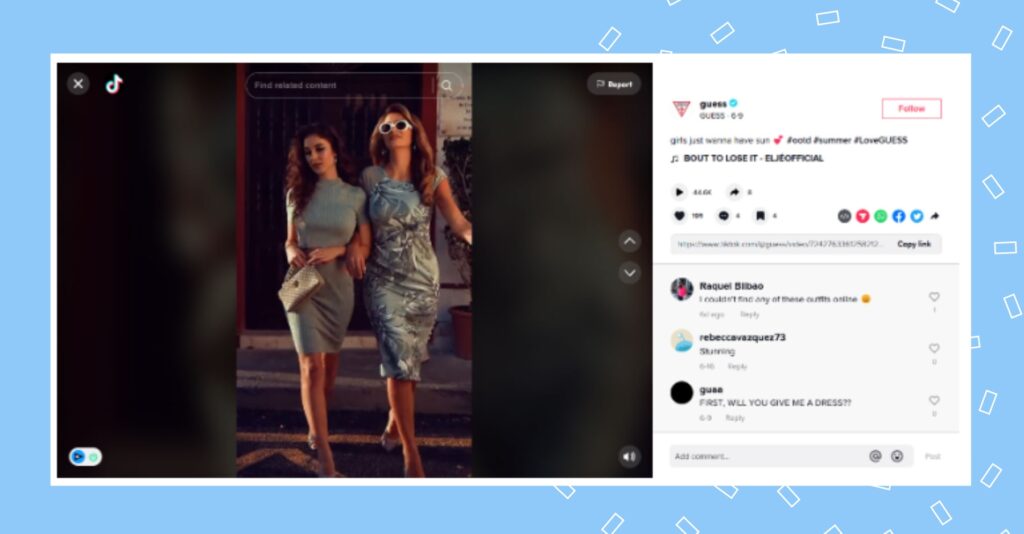 How to generate reviews on social media?
Send automated review requests
Manually requesting reviews can, unfortunately, be just "one more thing" to do on your long list of social media marketing tasks.
Automating review requests to go out periodically ensures that your message gets in front of your customers and that they remember to leave you a review. Take advantage of Birdeye Social to boost the number of reviews you get.
Engage with social media reviews
Leave comments on the reviews you receive. This can give your reputation a nudge in the right direction while demonstrating that you care about what your customers say about your products and services.
When responding, always respond in a personal, professional manner. With Birdeye Social, leaving replies to the comments you receive is quick and easy.
Add review links in communications
Tell your customers where they can review your company and products. Add links to your email campaigns, email signatures, print materials, and other communication to ensure your customers know about the opportunity.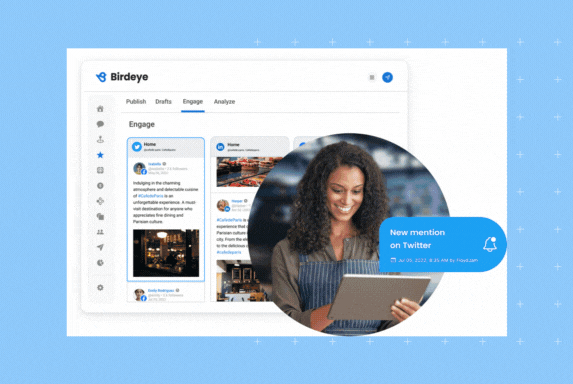 Incentivize social media reviews
Incentivizing reviews generally isn't a good idea because incentivized reviews can come across as disingenuous and harm your reputation. You can, however, incentivize your employees to reach out to customers for social media reviews to keep the ball rolling.
Social media review template
Remember, your customers don't like reading long emails and texts any more than you do. Keep your review requests short, sweet, and to the point. Here's a template you can use to start encouraging your customers to leave reviews on social media.
Hey there, 

Thanks for visiting (Your Business Name). We hope you enjoyed your visit! Please leave your feedback by clicking on the link below. 

(Link to your business's Facebook profile)
How to leverage social media reviews?
Social media reviews can be distributed and shared with various online destinations. This helps you leverage the positive comments, ratings, and reviews you've worked so hard to earn.
Share on your Stories
Share reviews on your Facebook or Instagram Stories for added attention. Stories get a bit of a bump in the algorithm, which can mean increased visibility for the positive feedback you've received. Compelling Stories can also remind your other customers to leave a review.
Showcase them on your website
Your website is a great place to show recent and up-to-date reviews. Although you could manually screenshot every review, it's worth using embedding tools to simplify managing and displaying your reviews.
Ask happy customers for referrals
Happy customers make for the best evangelists. And the best time to ask them for referrals is when they're satisfied with your product or service. So, make a plan to reach out actively. Remember that referrals often make for hotter leads than people who haven't heard about your company yet.
Collaborate to showcase success stories
You can collaborate with influencers, content creators, or even other brands that already use your products. Test the waters by producing a video or another piece of content in which they can sing your praises to their followers.
Before you go, check out the ultimate guide to social media management.
FAQs on social media reviews: What you need to know in 2023
How do I get social media reviews?
Ask your customers, especially happy customers. Make calls. Send emails. Make a post on social media asking for reviews. If you don't ask, you may never get reviews.
Can negative reviews have a positive impact on businesses?
Yes, negative reviews can offer businesses an opportunity to showcase their commitment to customer satisfaction. By promptly addressing and resolving issues, businesses can turn negative experiences into positive ones, building customer trust and loyalty.
Are Facebook reviews still available?
Facebook reviews are in the form of "recommended" or "not recommended." People can write reviews for companies on their fan pages. These reviews appear in search engines also. 
How can businesses respond to negative reviews effectively?
Remaining calm, empathetic, and professional when responding to negative reviews is crucial. Acknowledge the customer's concern, offer a solution or apology, and take the conversation offline if necessary. This demonstrates your commitment to resolving issues and provides a positive image for potential customers.
What is the role of social media reviews in brand reputation?
You must pay attention to social media reviews to manage your brand reputation. Remember that people, even those who don't know about you, make decisions based on what they've heard about you.
Boost social media reputation with Birdeye 
Customers use social media reviews to express their thoughts and opinions more than ever. Planning a strategy for review management but need some guidance? Birdeye Social can help you make the most of your social media presence.
Get more reviews and turn those into sales-generating posts. Contact us to know how.

        

This blog post is part of our Social Media Management Guide 


      

            



Originally published