Keeping communication channels open with customers is essential for all local businesses. Traditionally, businesses used to send emails or direct mail to communicate with customers. But the world has shifted to texting, so it is time for businesses to pivot too.
As most businesses own a landline as an official number, exploring how to implement texting from landline can help improve message open rates immensely.
We know texting from landlines sounds weird, but landlines can receive and send texts with the right tool.
This blog post is a simple guide that helps businesses send and receive text messages from their landline number.
For a quick summary, check out our video on landline texting for on-the-go listening.
Why should businesses enable texting from landline? 
Studies show that the open rate for text messages is more than 4x the open rate for emails. While it's easy to miss an email, customers almost always check their text messages. And texting from a landline makes sure that customers do not block your message, not recognizing the number. 
Adding text capabilities to your official business landline numbers means:
Communicating is more convenient for the business owner. You don't have to drop what you're doing to take a customer's call. You can text your customers while you're taking care of your business.
Sending mass text messages with links and preformatted templates is easier
You can keep track of all official individual communication chains that arise from the mass communication
You can send appointment reminders, confirmations, and payment links from your computer
Access all official communications from a single device than juggling multiple devices
You can automate messages based on rules such as completion of payment, survey responses or appointment requests from your official number.
Can landlines receive text messages? 
Landlines cannot receive text messages by default, as they are stationary phones traditionally used only for calling.
That is why landline and text messages sound like an unlikely combination, but times have changed. Customers can now text a business on their landline number, which is usually the go-to number on all business listings, with a small process.
Yes, businesses can make their landline number textable with a service like Birdeye that can enable the texting provisions on their phone number by making it compliant for 10DLC messaging.
Once that is done, customers can text a landline number, and businesses will be able to receive and respond to them via a computer or a mobile device.
How does texting from landline work? 
Once you have enabled texting on your landline number, customers can send messages to you. The next step in the process is to understand how to initiate conversations from this number and respond to incoming messages.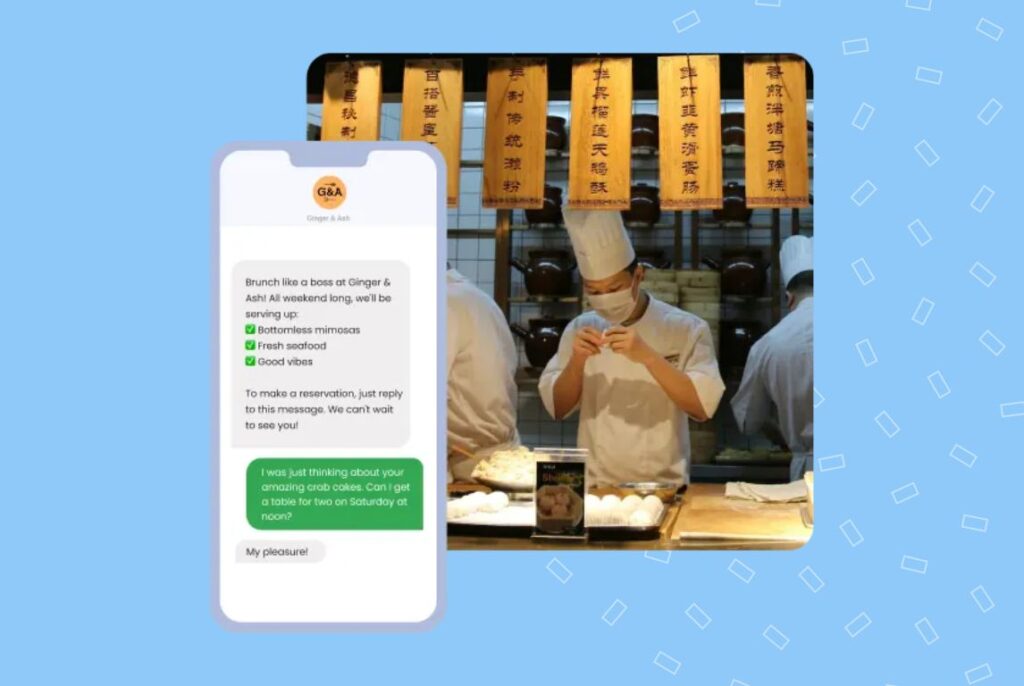 To enable texting on your landline,
Sign up for a cost-effective service like Birdeye that allows you to do that. Birdeye can enable texting on your landline number with a quick verification call once you have signed up for the service. 
Set up your account. Birdeye integrates with 400+ systems, making it easier for businesses to import contacts and other vital information.
Choose between an individual contact or a list of contacts to send messages to.
Compose your message
Hit send
Once you have done this, you can view a copy of your messages in your Birdeye Inbox, where the replies will also land.
As soon as a message comes in, Birdeye will notify you, and you can start communicating with your customer using a computer or a mobile phone. You can also set up an auto-response to show your customers you are present and working on their queries.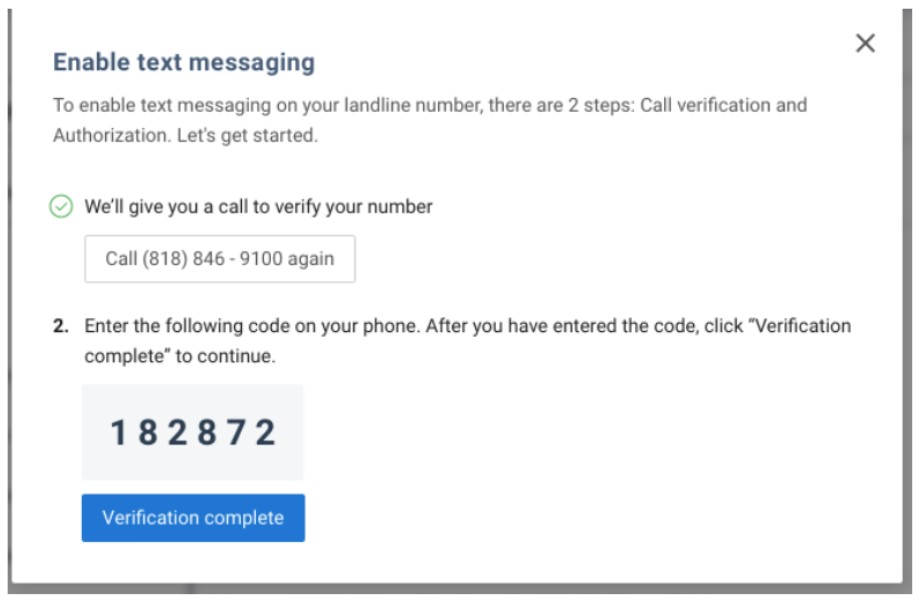 A quick note:  While landline phones can be enabled for text messaging, VoIP phones cannot. If you're not sure what that is, think of it this way: a VoIP phone is a phone that needs the Internet to work. If your phone doesn't need the Internet, you should be able to connect your phone to Birdeye Messaging.
Guidelines for texting from landline
Now that you can leverage text message marketing for your business from your landline, you must do it right. While customers prefer the convenience of text messages, you can't over spam or send text messages at the wrong time.
To help you leverage this marketing channel, follow these landline texting best practices:
10DLC Compliance 
To avoid spamming customers from unregistered numbers, wireless carriers have implemented a best practice for businesses. Businesses must register an A2P 10DLC (Application-to-person Digital Long Code) regulation to continue texting customers.
For businesses in the United States, this regulation determines how wireless carriers impose restrictions on message volume, delivery rate, and spam regulations on them.
Registering for 10DLC builds trust in your business via transparency on who is sending the message and what is the content.
Failure to comply can lead to wireless carriers blocking messages from businesses to customers and that is a scenario all businesses must avoid.
To know more about 10DLC, read our detailed blog on the subject.
Give your customers the option to opt-out 
Some of your customers might not want to be contacted via text messages. Make sure that they have an easy out, so they don't become frustrated with your business.
Include a button where customers can opt out of your texts. To prevent customers from wanting to opt out in the first place, make sure they understand from the beginning how often you'll be contacting them and why.
In the United States, you can only text customers between 8 am to 8 pm, so make sure you follow these rules and the service you use does not send automated messages in this timeframe, like Birdeye. 
Personalize your interactions 
Customers won't answer a generic text message that seems like spam. That's why it's important to make sure that your texts are personalized. Remember, texts that connect with your customers have a higher chance of being opened and answered.
Use services that allow you to customize templates, add unique information, and send pertinent text messages in one click.
Monitor the responses 
When you start a new communication channel, you must be also available to respond to customers instantly. No one likes a one-way communication process, especially not customers who expect a high level of service from every business.
For best results,
Set up alerts so that you can know whenever a message comes in
Set up automated responses that tell customers an estimated time of response for every message
Use a service like Birdeye that helps you create templated responses for your frequently asked questions 

Frequently asked questions about texting from landline 
Can I use my existing landline phone for text messaging?
Yes. With a service like Birdeye, you will be able to use your existing landline to send text messages to your customers.
Can landline phones send text messages?
While a landline phone can't send text messages, a landline number can be enabled to text with a service like Birdeye.
Will landline texting change the way I use my landline today for voice?
No, the use of voice calls will not be changed in any way.
Will enabling landline texting change my current billing with my phone carrier?
No, it does not change anything attached to your carrier billing or terms.
Is there any special hardware or technical expertise needed to enable landline texting?
No, Birdeye ensures you do not need any special hardware or technical expertise to set up the service on your business landline.
Make your landline textable with Birdeye
Texting from landline opens up an exciting and effective communication channel for every business. You can improve the power of your official number without any additional hardware requirements. Choosing the right texting service can make sure you can make the most of this marketing channel. 
With Birdeye, businesses can stay connected with customers easily. Whether it's via SMS or Facebook Messenger, you'll be able to manage your customer interactions via the Birdeye Inbox. It's easy to send appointment reminders, ask customers to leave reviews, and answer customer questions with your landline number. 
Originally published