Customer experience analytics software
Complete visibility into your customer experience
Review reports
Manage your reputation at scale
Measure review performance across hundreds of locations from a single, intuitive platform.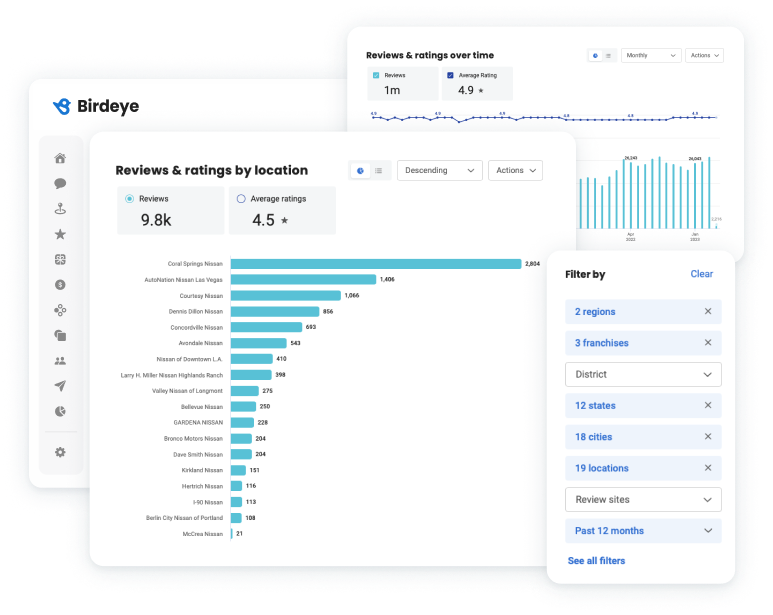 Listings reports
Track and optimize local SEO performance 
Track incoming leads, calls, map views, and impressions to learn how your listings impact your bottom line.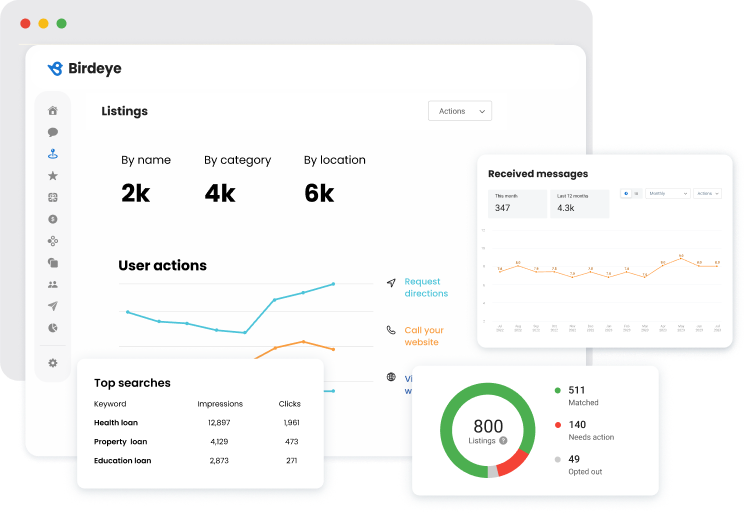 Survey reports
Make sense of survey data
Analyze insights from your survey responses in seconds and create custom reports based on location or date.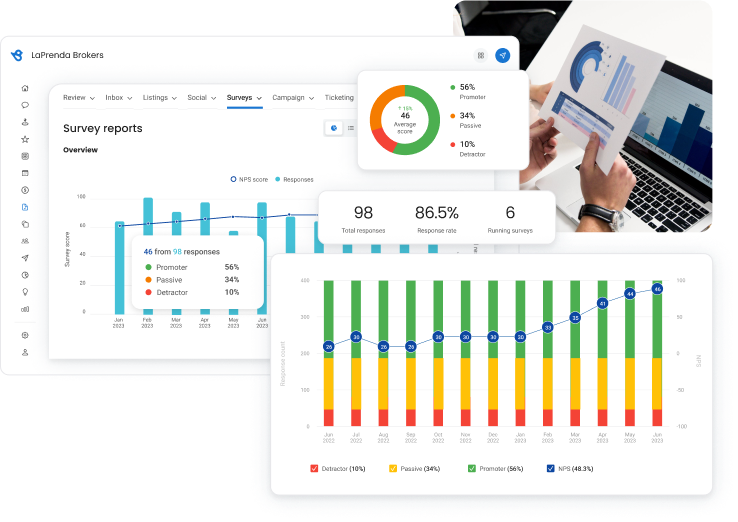 Inbox reports
Measure messaging success
Measure messages received, response times, active conversations, and other key metrics to make sure customers are still satisfied.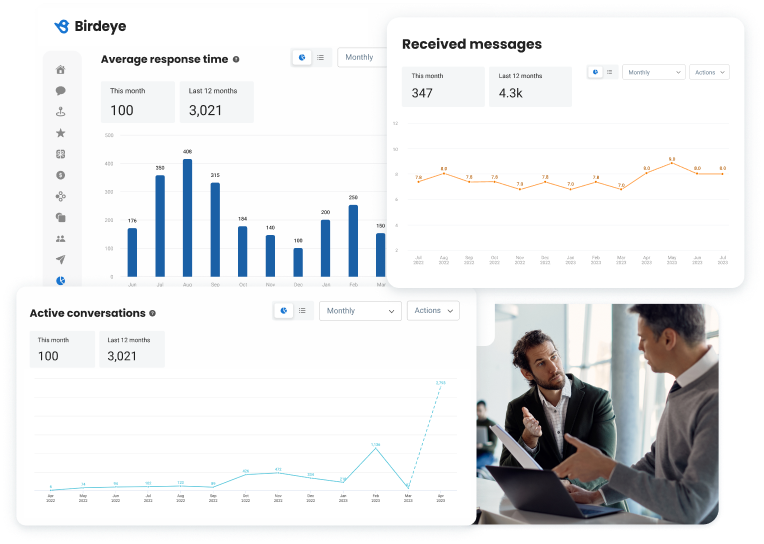 Report actions
Empower your team with insights 
Download, email, or schedule delivery to share insights across your organization.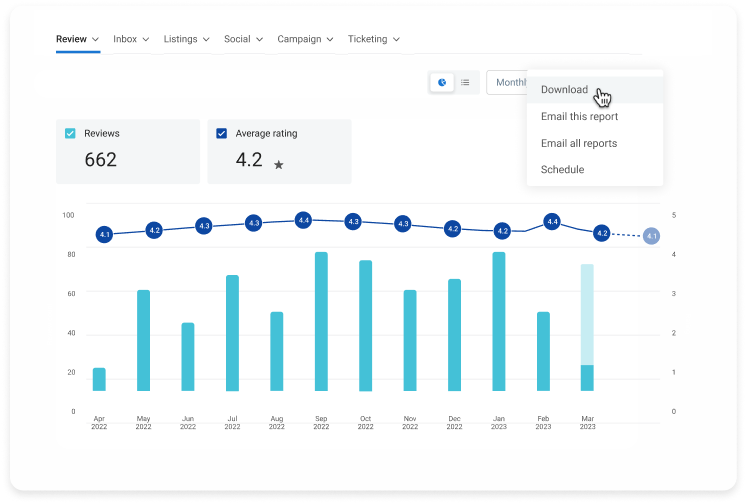 Do more with Birdeye Insights
Customer Insights
Track trends throughout your customer reviews to better your business and grow at scale. 
Competitive Benchmarking
Do what your competitors can't by using their feedback to your advantage.
2,699 reviews
521 reviews
Birdeye outranks the competition
Demo Birdeye and outrank yours.