How online reviews impact your business and what you can do about it
In today's interconnected world, customers are bombarded with more options than ever. Thanks to the exponential growth of online reviews, customers now also have a panel of experts to consult about any given option. Your business can claim it's the best and list the reasons why this is so, but customers can now turn to reviews to validate your claims. Review sites have given businesses unprecedented exposure -- both good and bad -- to a limitless audience: 92% of consumers read online reviews, and 85% trust them as much as personal recommendations.

The rise of online review platforms
Some of the original review sites are still popular today. TripAdvisor, founded in 2000, is home to 455M monthly unique visitors and more than 630 million reviews. Yelp, founded in 2008, currently has 174 million monthly unique visitors and 155 million reviews.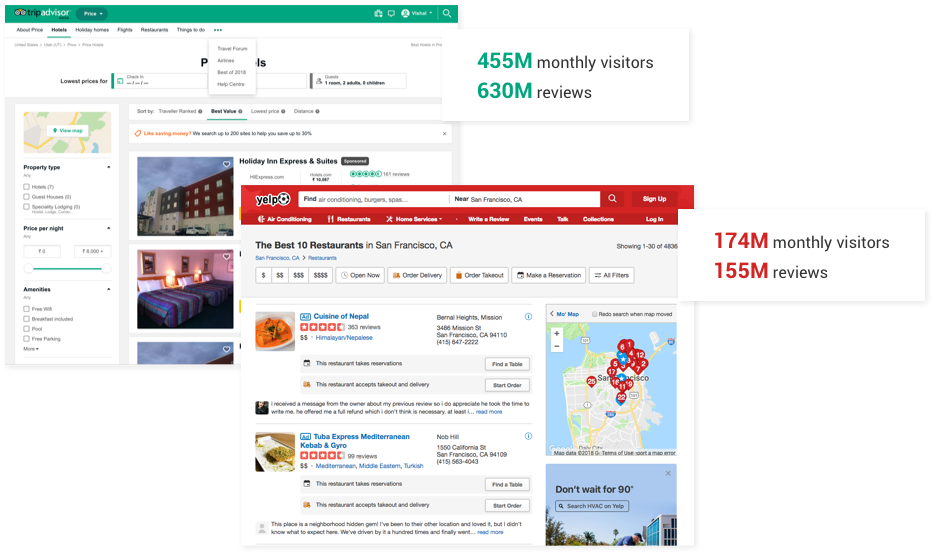 More recently, Google and Facebook launched their own review platforms. Google's 7 billion monthly active users and Facebook's 2.2 billion can now share and read reviews where they already are, without visiting a separate designated review site. The two online behemoths have quickly become the most active review platforms. The number of reviews posted on Google alone has increased by more than 200% in the last year.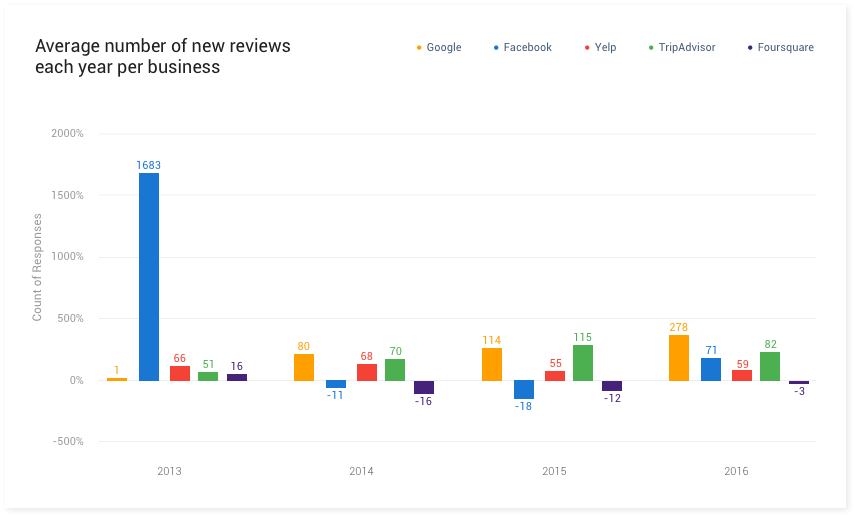 Meanwhile, the emergence of niche review sites such as Vitals, Zillow, Avvo, and Cars.com attract their own unique audiences. These audiences are smaller, but usually further along the path to purchase with a solid idea of what they want. Reviews on these niche sites have the potential to make or break a business' success.
Why are online reviews important?
Online reviews impact SEO
90% of customers choose a business on page 1
of search results, and they favor the local results. Since customers find reviews important, search engines do, too. A substantial portion (13%) of the 200+ factors in Google's search engine algorithm involve
review signals
such as:
Review Ratings (average star rating from reviews)
Review Quantity (number of reviews)
Review Recency (how recently the review was published)
Review Velocity (how frequently reviews are posted)
Review Diversity (the breadth of sites on which reviews are posted)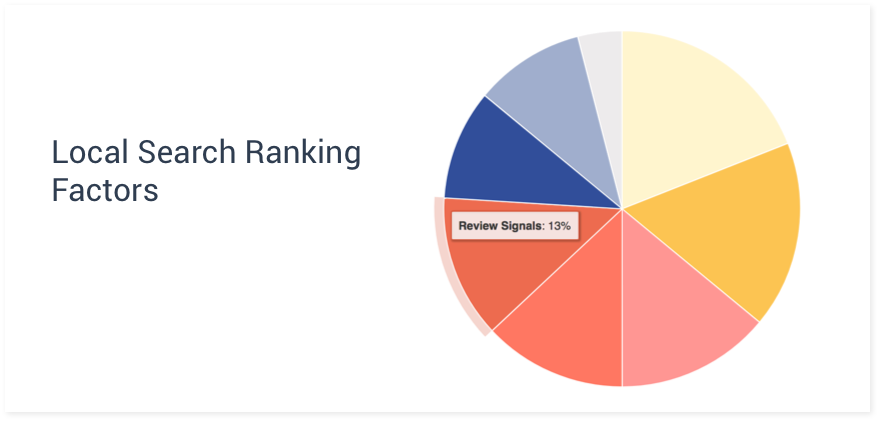 Reviews have such a huge impact on search results because search engines aim to connect customers with relevant information as quickly as possible. Each subsequent search becomes more specific as the customer grows increasingly informed. By the time customers come across online reviews, they already know what product or service they want. They just need to find the best business to fulfill their need. For Google, each of these review signals is an indicator of a business' industry authority and continued popularity amongst consumers. That's why the businesses with the most reviews overall, as well as the most active review profiles on the most review sites are rewarded with higher search rankings.
Online reviews impact marketing
Since most businesses have SEO and SEM strategies in place, ranking on page 1 is hard enough, but your chances of actually getting clicked are even slimmer if you don't have some obvious differentiating factor. This is where online reviews can really become your competitive advantage. Reviews can build brand trust at a glance for both organic and paid search.
If you want to really rank at the top of Google search, you're going to need to pay for it, since paid search now makes up the first 4 results on Google. How do you stand out from the other featured ads? You guessed it: online reviews. With enough reviews, you can enable Google seller ratings in your AdWords campaigns to display star ratings from all your reviews beneath your ads.
Google seller ratings are an automated extension in AdWords Search ads that showcase advertisements with high ratings from online reviews. Google gathers seller ratings from reliable sources that aggregate business reviews and displays them below text ads in Search Network campaigns.
Google seller ratings are proven to increase click through rates by 17-20%.

To take advantage of Google seller ratings, your business needs at least 150 unique reviews from the past 12 months, and a cumulative rating of at least 3.5 stars. These reviews must come from either Google Trusted Stores, Google Consumer Surveys, or third-party review websites. While 150 unique reviews is the minimum required, the more unique reviews you have, the higher the likelihood of seller ratings showing with your ad.
Star ratings from online reviews show up in organic search too if you enable rich snippets -- these can make all the difference if your business makes into Google's local 3 pack.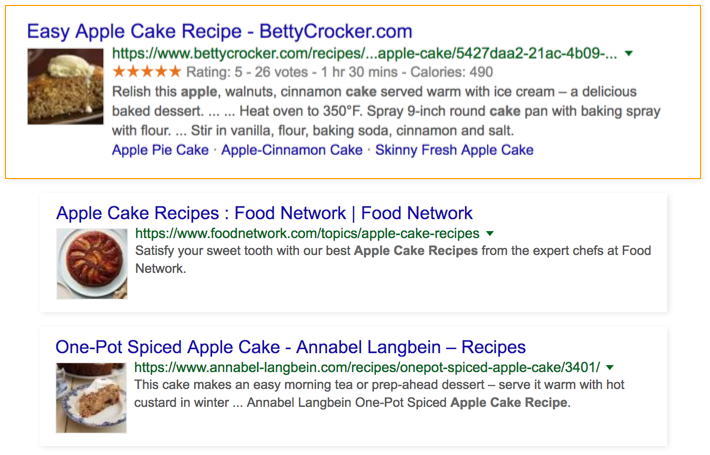 Other great places to promote customer reviews are on your company website and your social media channels. This helps you reach a wider audience and convert more visitors into leads.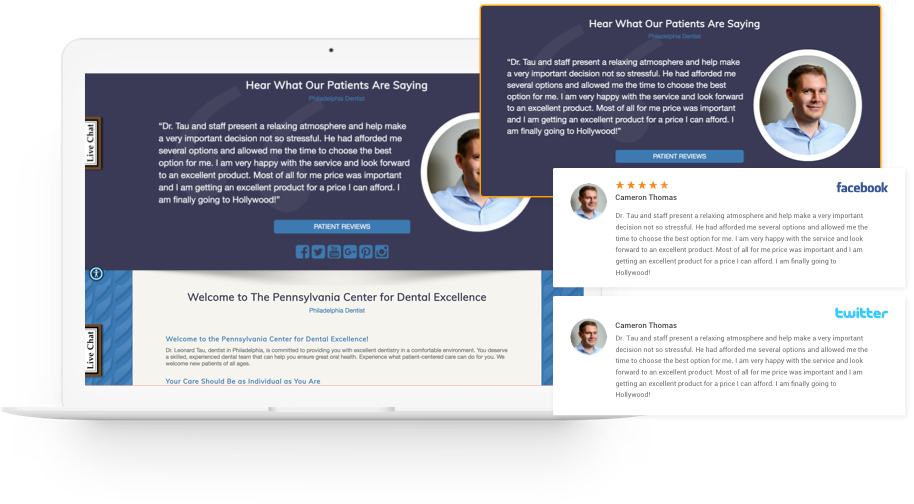 Online reviews help your business improve
Positive reviews let you know what you're doing well, and that's why everyone loves them. However, negative reviews can actually be even better for your business -- if you act on them. If a customer has a legitimate complaint about an experience where your business fell short, chances are the same issue has occurred to other customers in the past. The review lets you know what needs to be fixed, and if you respond thoughtfully, you may win back the customer.
Another important thing to remember: when customers post negative reviews, they believe their complaint is valid whether it truly is or not. This means even if they aren't in the right, something led them to believe they were. In your response, clear up any misunderstandings to prevent any future confusion from potential customers reading that review.
How to respond to negative reviews
Don't react -- respond. Fight the knee-jerk urge to defend your business, even if the negative feedback is unfair. As in any human interaction, denials and accusations only elevate conflicts. The shorter the conversation, the better. Also account for the setting: if bad customer reviews are posted on public sites, whatever you say is visible to everyone. Even in private exchanges, however, your response reflects your business as a whole.
Thank the customer for their feedback. Without complaints, a problem may continue repeatedly and possibly get worse. Let your customers know you sincerely appreciate their feedback; even if you had to take a cold bath to quell your fury, don't let it show. A gracious response can transform livid customers into loyal ones.
Provide a solution. If you were able to take immediate steps to resolve the problem, let the customer know in your initial response. Otherwise, outline the steps you will take to fix it. If the issue was not promptly resolved before your response, follow-up once you've made changes so the customer knows you really listened.
Check out our ebook for more best practices for responding to negative reviews.
Tip: It's also important to respond to positive reviews to prove to your happy customers and to prospects that you value their happiness.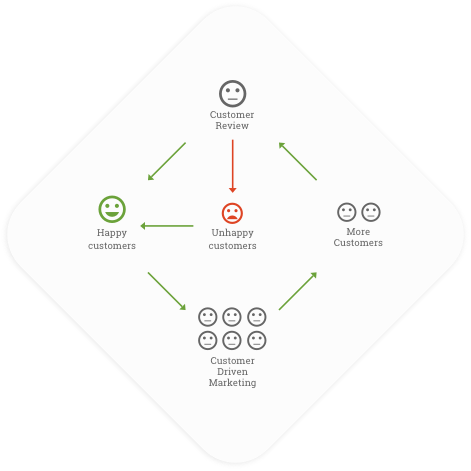 Concerns regarding online reviews
As reviews become an integral part of the customer journey, misconceptions and confusion have arisen. Review sites were created to provide accurate, unbiased representations of businesses from authentic sources. Review sites have guidelines in place that outline what exactly qualifies as a verified review. These review guidelines are intended to protect both the review site and consumers from fraudulent or low-quality content.
Check out some of the top review sites' guidelines:
Can online reviews be trusted?
The short answer is yes. Review sites are very strict about their guidelines and take diligent efforts to prevent untrustworthy reviews from being published. These are the most common types of fake reviews:
Paid reviews
In general, fake reviews are reviews that have been paid for. Despite risking harsh consequences, many businesses make the mistake of paying agencies or overseas employees to post positive reviews about their business or post negative reviews of their competitors. It's never a good idea to try gaming the system by paying for reviews. Almost 80% of consumers claim they can spot a fake review, so your efforts will just steer prospective customers away.
Biased reviews
These are reviews written by employees, friends or family of employees, disgruntled former employees, and competitors. Some industries are more at risk than others of receiving biased reviews. For example, biased reviews are very common in the legal industry, where people have strong opinions about an opposing party's attorney.

How to manage fake reviews
If you suspect a fake review has somehow slipped past a review site's fraud detection, you can report it to the review site and they will investigate further. If they conclude that the review is actually fake, they will remove it. If not, the review will remain on your profile. In that case, your best course of action is a carefully crafted response.
How to get more reviews
While there is no definitive shortcut to getting authentic reviews, here are a few tips for a successful review generation strategy:
Ask every customer. This one's simple: the more people you ask, the more reviews you are going to get. On average, 68% of customers will leave a review when asked..
Ask customers to leave a review while they are still on-site. This way, your business is still top-of-mind and your request will be relevant and helpful rather than intrusive and annoying. Hint: text message requests tend to have a higher conversion rate, since customers are already active on their phones.
Make the review process seamless. Obstacles that may seem simple, like logging into a review site and searching for a business, are enough to deter most customers from writing a review. The fewer steps involved in leaving a review, the higher the likelihood of customers doing so.
Try an automated review management solution. There are several services available that let you automatically send review requests to your customers immediately after a transaction.
There's no denying that online reviews are becoming increasingly important to both businesses and consumers. Collecting online reviews on a regular basis improves your SEO, accelerates your digital marketing initiatives, and gives you critical insight into customer experience. Taking control of your online reviews might sound like a daunting task, but it doesn't have to be.