How Palmetto Dunes provides exceptional guest experience across multiple businesses
Company Snapshot
Palmetto Dunes is a group of destination resorts with nearly 200 vacation rentals, three world-class golf courses, restaurants, a full-service marina, tennis courts, pickleball courts, bike rentals, and more. They have a reputation for creating unforgettable vacation experiences for their guests, many of whom return year after year.
One centralized place to monitor all guest experiences
Palmetto Dunes prides itself on always providing exceptional guest experiences across all their businesses. Needless to say, this requires a lot of person-to-person interactions. They have small marketing and sales teams, and staying on top of all guest interactions was quite challenging. They needed an easy way to manage and have visibility into guest experiences. Once the pandemic hit, it became even more difficult for them to manage in-person interactions. They had to engage their guests via newer channels to ensure that their guests were not only receiving the experience they deserve but also telling their friends about it online.
They knew that hiring more people was not possible. They started looking around for a software that would allow them to bring everything together in one place. After evaluating several solutions, they zeroed in on Birdeye. Birdeye was the only solution they found that was able to work seamlessly with each of their unique business' integrations and review site needs.
"We looked at a lot of tools, but Birdeye was the only solution that helped us manage online reputation and guest experiences across all our locations. Their open API made integrating with our business systems very easy. Birdeye's deep reporting and insights is imperative to our business needs."
Erica Sheets
Digital Marketing Manager at Palmetto Dunes
More guest reviews to attract potential guests
Palmetto Dunes wanted to make sure they were showing up on online search when people were looking for a vacation rental or golf getaway. Reviews are an integral part of the decision-making process when potential guests are looking for a vacation destination. Palmetto Dunes knew that they needed to continuously maintain their image across all their businesses to succeed. The company also observed that at least 70% of their guests found them through their website and online business listings. Testimonials from guests who had a great experience with them would help influence future guests on their website and on search results.
Birdeye helped Palmetto Dunes prioritize guest feedback. They started sending follow up emails to their guests requesting for reviews through their business system using Birdeye tools. They saw an instant uptick in the number of guest reviews. The ticketing system that they set up with Birdeye helped them to easily and quickly address any negative feedback.
Turning negative experience into opportunities with Birdeye ticketing
Providing a great guest experience starts with ensuring that the issues that guests bring up are resolved quickly. The number one priority for Palmetto Dunes is making sure the issues are resolved and responded to in a timely manner. To achieve this, Palmetto Dunes has a process in place for following up on all negative feedback. While each location manager is responsible for responding to the guest experience, Birdeye alerts them about every incoming review. Birdeye ticketing then makes it easy for managers to create tickets and turn these situations into opportunities. By quickly responding to any negative feedback, all the Palmetto Dunes locations are able to address the issues and turn an unhappy guest into a happy one.
Robust reporting for decision making
Palmetto Dunes uses Birdeye reporting on a weekly, monthly and quarterly basis. Their dedicated Birdeye account rep is also key to helping get all results and reports that they need for better decision making. The director of sales finds the reporting very useful and uses it on a daily basis to monitor the performance of all locations. The team is also able to slice and dice data to make operational decisions such as what changes they need to make to their processes and where they need to coach their teams to provide a better guest experience.
Better decision making with Insights
Birdeye Insights allows Palmetto Dunes to monitor guest sentiment from active feedback. This helps them understand their strengths and weaknesses and discover trending topics that they can capitalize on or processes they can improve. Insights have allowed them to dig beneath reviews and feedback to discover what's working, what's not, and where.
The team at Palmetto Dunes also looks for mentions of employees' names in any of the feedback within the Birdeye dashboard. They've found offering an incentive to employees for doing a great job goes a long way in getting staff brought into the importance of the guest experience.
Staying ahead of the competition
In order to make sure they are always aware and ahead of their competition, Palmetto Dunes leverages Birdeye's Competitive Benchmarking to compare themselves against their competitors. They're able to customize and follow trends and topics to make sure they are always staying on top of their competitors. Not surprisingly, because they are taking such diligent action managing their reputation and experiences, they are always ahead of the competition.
Birdeye: The Obvious Choice
Winning over 400 awards for 10 quarters in a row, Birdeye is the most-awarded and highest-rated customer experience software for businesses of all sizes.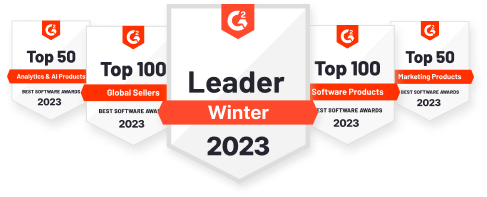 2,656 reviews

491 reviews