It doesn't matter what methods your team is using to attract new residents and retain existing ones — highly-rated competitors are just a few clicks away. To win in this new landscape and capture booming demand, property managers need to consistently deliver great experiences to their clients, then enable those clients to share their experiences. We call this process "Experience Marketing."
In this article, we'll break down 5 tips to help your property management business get started with Experience Marketing and fill more units.
1. Build your online presence
The first step to delivering great experiences to residents is to claim your profile on relevant sites. After all, it's been estimated that 83% of renters use online resources to find new places to live. Here are a few sites where you should claim your profile for your brand as well as for individual properties.
Google: Google is one of the most important review sites on the Internet. Google reviews are visible on Google search and Google Maps, so they're often the first impression clients have of your properties.
Zillow: Zillow is the biggest online destination for homebuyers and renters. It's often the first place residents turn to when looking for a new place to live.
Facebook: It's likely that your team is already actively posting on one or multiple Facebook business pages. It's important to remember that Facebook isn't merely the world's biggest social network; it's also a valuable site for potential residents looking for recommendations on local businesses.
Apartments.com: Apartments.com allows local renters to find nearby apartments, houses, condos, and townhomes for rent. It's a great place to list your properties and attract new residents.
Birdeye: Claiming your free Birdeye profile gives you a higher chance of ranking in relevant search results. Birdeye aggregates reviews from sites all across the Internet and sends valuable signals of social proof to Google's algorithm.
Be sure to keep your listing information such as business name, address, and phone number consistent across all these sites for each one of your properties. While tracking this information manually can be difficult, listings software can help to streamline the process.
2. Collect social proof
Potential residents want to know they're making the right decision when finding a place to live. To give them the assurance they need to move forward in the process, it's important to collect social proof from your existing residents. Here are a few tips for collecting resident reviews.
Be timely: residents are most likely to leave a review when their experience with your team is fresh in their minds. We recommend sending a review request within a week after move-in, move-out, or a maintenance request.
Make the process easy: Asking for reviews in-person doesn't yield results. Your residents are busy people — they'll only leave feedback if you make the process simple. For the best results, send review requests via text and email. That way, your residents will be able to leave a review with just a few clicks.
Send review requests to all of your residents: The more reviews you have, the better signals you send to Google's algorithm. Be sure to ask all your residents for reviews. While you may end up with a few negative reviews, there is a strategy for dealing with these (more on that later).
Automate the process: Your team is already dedicating significant time and effort to delighting residents. There's no reason to add the additional manual work of sending a review request. Instead, find review software that integrates with the systems you're already using and sends review requests automatically.
If you are experiencing challenges communicating with your residents, check out our article on 3 resident communication challenges and how to overcome them.
3. Bring your referral program into the digital age
Chances are that your business already has a referral program in place. Here are a few tips for making sure that it's giving you the results you're looking for.
Find an incentive that works: Experiment with different incentives to find out which one produces the best results. These can be amenities such as free parking, a gift card, or even a simple thank-you note.
Simplify the process: Just like reviews, the best way to get residents to refer your business is by making the process easy. Find software like Birdeye that allows residents to easily refer your properties to friends and family through text, email, or social media posts.
Get started with a digital referral program: It's difficult to keep track of incentive payments, leads, and return on investment when relying on a pen-and-paper system. Instead, find a digital referral platform that allows you to track your referral leads and see your results at a glance.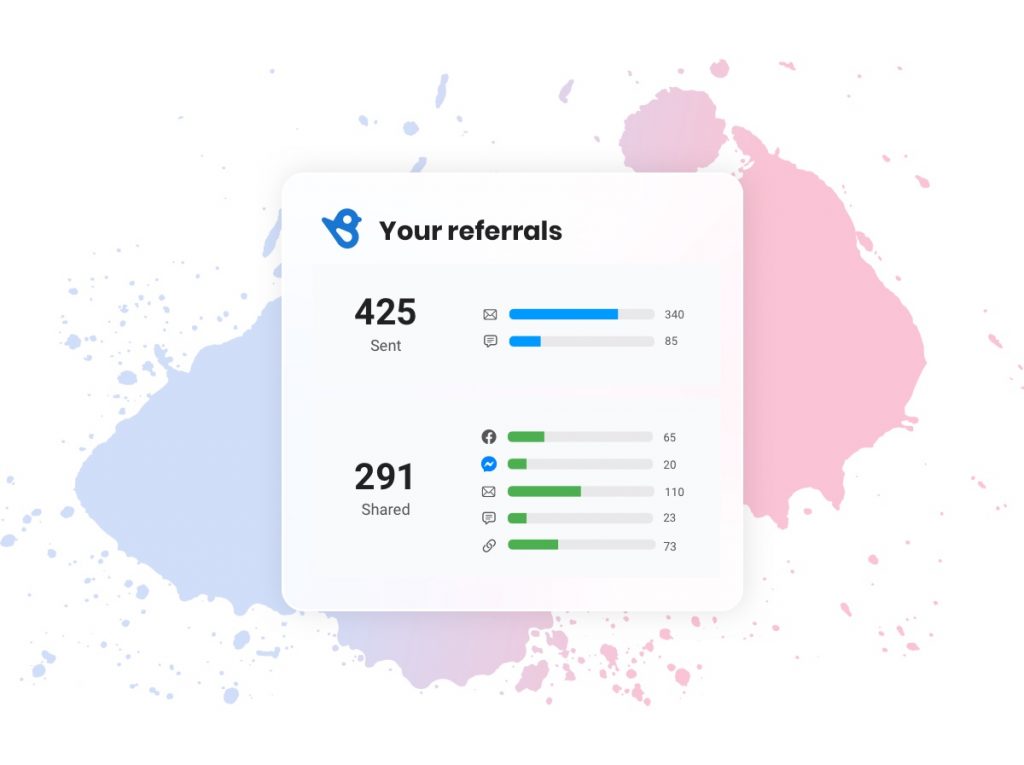 4. Embrace video
Video is one of the most engaging methods of communication. Here are a few tips to help your team leverage video to the fullest.
Share video testimonials: Video testimonials can be a valuable form of social proof. With the help of an experienced videographer and an existing resident willing to share their experience, your team will get quality content that you can share on social media and your website.
Conduct virtual open houses: Many prospective residents may live far away from your properties and want the option to schedule a virtual open house. With Birdeye's easy-to-use Video Chat feature, you can easily start a video conversation. All your prospects will have to do is click a link.
Schedule video appointments: If existing residents are looking to get in contact with your team, offer the option to schedule a video appointment. Having one of your team members sit down face-to-face with a resident can eliminate potential miscommunication.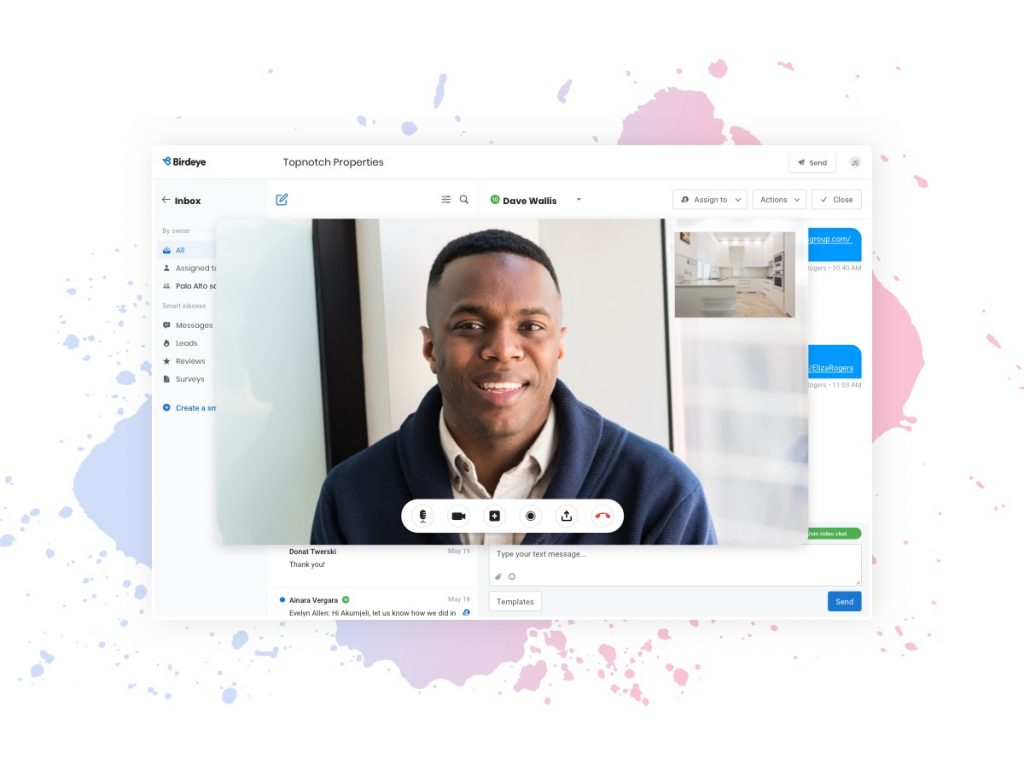 5. Put your finger on the pulse of resident sentiment
Any successful Experience Marketing strategy requires you to continually surpass resident expectations. The best way to achieve this is by regularly collecting feedback across different touchpoints in the form of resident surveys.
Keep your surveys short and sweet: The longer your survey, the less likely residents are to submit it. Ideally, a survey should take less than 5 minutes for a resident to complete.
Send regular Pulse Surveys: After an interaction with your team such as a maintenance request or a showing, you can send your resident a quick Pulse Survey via text message. This will help you better understand the resident experience and give your team members feedback on what they can improve on in the future.
Track reviews and surveys in one place: We strongly recommend property managers find a software system where they can track reviews and surveys in one place. The right platform will give your team a comprehensive view of resident feedback.
Looking for more Experience Marketing tips?
Want to find more ways to attract residents with the power of Experience Marketing? Check out our comprehensive guide for property managers. It contains bonus tips that we couldn't fit into this article.

Originally published