When you think of a business, what comes to mind? For many people, the word reliable is at or near the top. In fact, a quick Google search on the specific term 'reliable' yields 11 billion results. This showcases how important it is when deciding who we do business with. But what about the other way around? When your customers take the time to evaluate your business, you trust they've been to your establishment, have used a product of yours, or experienced customer service on some level. Google claims they have "no tolerance" for fake reviews, which are meant to mislead customers. They also make sure the accuracy of each review is verified before it goes live on their website But how do you know this policy actually works? Are Google reviews reliable?
Google's stance on unreliable reviews
Google's automated systems use hundreds of cues to detect unreliable reviews, such as a shift in review patterns on a business and implausible reviewer behavior. Reviews are automatically processed so that they can remove inappropriate content like fake reviews or spam. Google may take down any content which has been flagged under Google policies if necessary for compliance with company obligations but also legal duty as well.
How to detect unreliable reviews
With the rise of Google reviews, it's important to ensure accuracy. In fact, a recent study by Bright Local indicates over 82% of consumers base their purchase decision on what they see when searching online and so your review will be seen by potential customers before anything else. Unfortunately, some unreliable reviews are more difficult to detect than others. For example, the customer profile might not match your records because it was purchased for someone else as a gift or paid with another form of payment. Here are some examples of common ways to detect if a google review is reliable.
Your customer database doesn't match up with the reviewer details
Impersonal avatar
Generic comments in the review
Reviewer has authored other suspicious reviews
Review timeline doesn't add up
No elaboration or comment about the reviewer's experience when prompted
Information that appears false
The reviewer has not reviewed other businesses
Bad grammar/misspellings in review
Lacks complexity of words describing their experience
Customers are paying attention to how you respond
As google customer reviews take center stage of how your business is positioned, customers are aware of and evaluate reviews for authenticity, they will quickly recognize when a business takes notice. Red flags can be detected not only by you but by your customers as well. It's important to look at what has been said and how an individual is saying it – do they seem genuine? Are Google reviews reliable? Here's an example of an unreliable retail review and how to respond.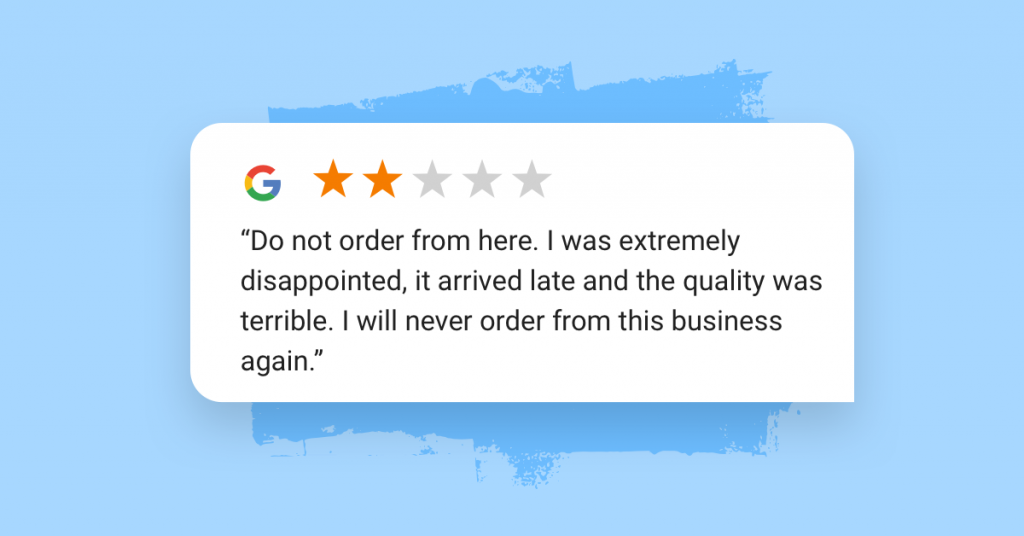 Response example to elicit more information: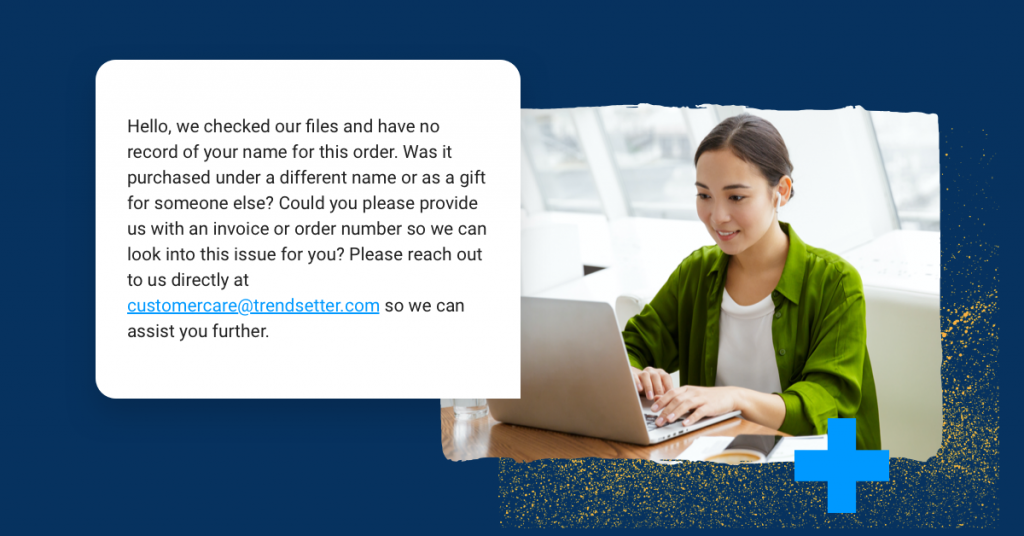 The black market of unreliable reviews
While there are certainly enough good and honest reviewers, there are also malicious users and bots. There are many ways to buy fake customer reviews. Some businesses will pay for a good review and buy fake customer reviews. In fact, there's a black market online where people offer to write fake reviews for monetary value. This is considered spamming by Google. According to a recent study by World Economic Forum, the economic impact, the direct influence of fake online reviews on global online spending is $152 billion. The same study indicates the presence of fake reviews causes a loss of confidence. In fact, 85% of consumers believe the reviews they read were "sometimes or often fake.
Promoting reliable reviews will help your business
Having positive reviews is a great way to give your business instant social proof and show you're legitimate. Potential consumers read testimonials. Consider placing positive reviews in your marketing campaigns, making your top-rated and happy customers your spokesperson.
What to do if you suspect an unreliable review
You might be wondering how to delete a google review on your own, and the answer is you really don't have that authority. If there is an unreliable review and it looks suspicious, you'll need to contact Google so they can determine whether or not you have grounds to remove the bad review. To expedite the matter, you can also reach out to Google Business Profile via Twitter (@GoogleMyBiz). Make sure that you do it from your business account. Here are the steps you can take.
Frequently asked questions : Are Google reviews reliable?
Are Google reviews credible?
Yes, Google reviews are credible. Google reviews with higher ratings will bring in new customers and boost your search ranking even higher. 
Can Google detect fake reviews?
Google has an automated system that uses hundreds of cues to detect fake reviews, but some might be missed. You can take several steps to report fake reviews on Google if you suspect that is the case.
Get started with Birdeye
Birdeye helps businesses grow through happy customers. Over 100,000 businesses use Birdeye every day to attract new leads with Listings, Reviews, and Referrals, convert them into customers with Webchat and Appointments, and delight those customers with Surveys, Ticketing, and Insights – all in one place. For more information, click on the banner below to watch a demo.
Originally published