According to research, over one-third of potential clients start their attorney search online. More than ever, attorneys need to pay attention to the online space, especially sites like Avvo, where prospective clients can search for and find trustworthy attorneys nearby. If you're looking to get more Avvo reviews, boost your Avvo rating, or wonder whether it's worth claiming your Avvo profile, here's what you need to know.
What is Avvo?
Avvo is a website dedicated to helping users find attorneys for their legal questions and needs. Clients can leave ratings and reviews on lawyer profiles if they've worked with them, which can help newcomers decide whose legal services work best for their needs. Seekers can use the convenient search function on the Avvo website to find lawyers in a specific area, read about others' experiences, and get in touch with their lawyer of choice to handle their cases.

How does Avvo get information about lawyers?
Avvo gets information about lawyers from:
The state bar association and other credible sources which provides information, including public court records. This part is not user-generated.
The lawyers themselves also provide info about their work experience, education, associations, and other details they've listed on their profile.
Clients leave ratings and reviews for the lawyers they've worked with previously.
And, peer attorney endorsements from colleagues, opposing counsel, or those in the community also contribute to Avvo.
Are Avvo reviews and Avvo ratings the same?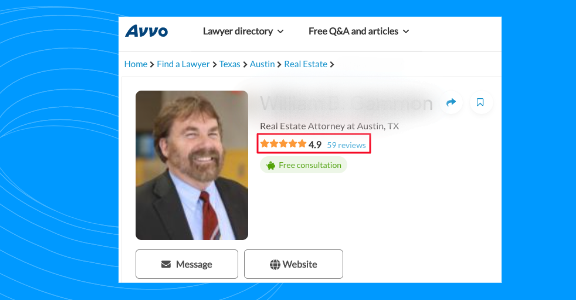 Law firms and legal professionals should take notice of the distinction between Avvo reviews and Avvo ratings. This understanding could be significant for their reputation and success on the platform.
Avvo reviews are client supplied. Those who've worked with specific lawyers can leave written reviews as well as a star rating for them. The star rating appears at the top of your Avvo profile page. Because reviews are based on the client experience, they may be considered more subjective than your Avvo rating.
93% of users make purchase decisions based on online reviews. So, reviews can play heavily into how potential clients perceive you and whether they call your office for legal advice.
Additionally, Avvo ratings are based on Avvo's proprietary algorithm, which was created to offer the most objective evaluation of a lawyer's online reputation possible. The platform offers a numerical value between 1 and 10 for your rating, which takes a more comprehensive view of all relevant factors. That may include work experience, education, associations, awards, etc., though Avvo's exact rating system is unknown. Your Avvo reviews do not affect your Avvo rating.
This is Avvo's rating system:

10 – 9.0 = Superb 
8.9 – 8.0 = Excellent 
7.9 – 7.0 = Good 
6.9 – 6.0 = Fair 
5.9 – 5.0 = Average 
<5.0 = Red Flag
How to request reviews on Avvo from your clients?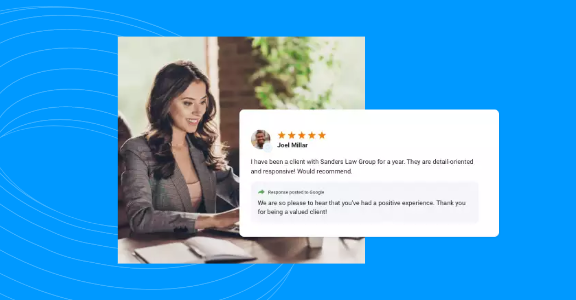 As discussed in Avvo's online support center, you can sign into your Avvo account, and click on the 'Request Reviews' button. Enter up to 50 email addresses of current and past clients to ask them for an Avvo review.
Be sure to customize the message that goes out to your contacts to give it more of a personal touch. You can also follow up with a personal note or message on Avvo's platform to ensure that your contacts know how much their review means to you.

How does Avvo calculate lawyer ratings?
The Avvo rating system takes into account two key factors. The first is the public data it collects on the attorney, and the second is the information the lawyer has included in their profile.
Public data may include information Avvo compiles from court records, state bar associations, and other dependable online sources.
Your Avvo score will also take into account the information you provide, such as experience, education, years licensed, awards, publications, achievements, disciplinary sanctions, peer endorsements, and speaking engagements.
As mentioned earlier, Avvo hasn't revealed how it weighs the various data points it collects for its rating system. However, lawyers should prioritize their profiles, keeping them accurate and up to date to ensure a fair rating.
Tips for getting a higher Avvo rating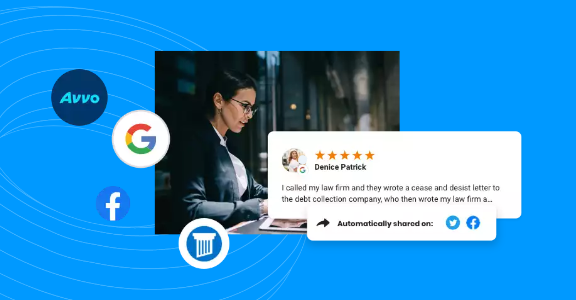 Claiming your Avvo profile is the first step to getting a higher Avvo rating. Here are a few more steps you can take to give your practice the best shot at a higher Avvo rating.
Verify and complete your Avvo profile. Expect this to take some time and effort, since you'll need to share details like contact information, licenses, cases, education, headshot, languages, practice area(s), publications, work experience, and possibly more. The more thorough you are, the better.

This step is complete once your profile is at 95%. You cannot reach 100% without your Avvo Rating Badge, but you don't need the Avvo Rating Badge to increase your Avvo rating.

Request peer endorsements. Peer endorsements are of special importance when it comes to your Avvo rating because they provide independent, third-party validation of your abilities and accomplishments.
Make sure to answer questions on Avvo. Whenever you answer questions on the platform, it helps to increase your visibility in search results which will ultimately lead readers back to your profile page and improve your reputation on the platform.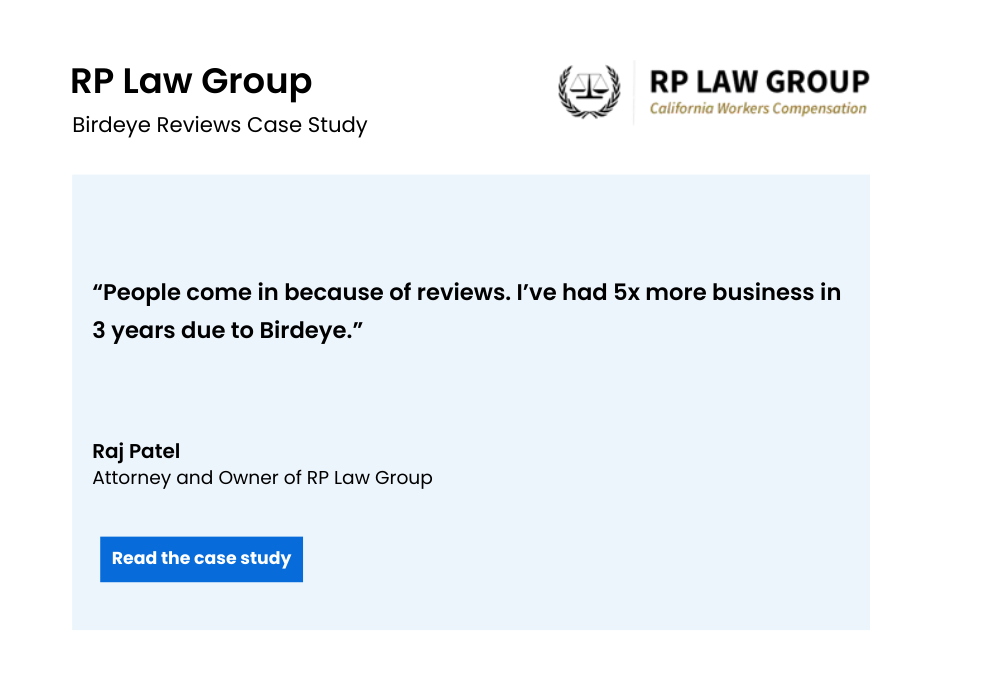 5 benefits of claiming your Avvo profile
Claiming your Avvo profile is a crucial step for lawyers looking to grow their practice and attract new clients. Here are 5 key benefits of taking control of your Avvo profile:
Enhanced online presence: Increase visibility to potential clients searching for legal services.
Control your information: Update and manage personal and professional details for accuracy and consistency.
Showcase expertise: Highlight experience, education, and areas of practice to attract clients.
Collect and respond to reviews: Build trust and credibility with positive reviews and client engagement.
Improve search engine rankings: Optimize your Avvo profile for better online discoverability.
Step-by-step process to claim your profile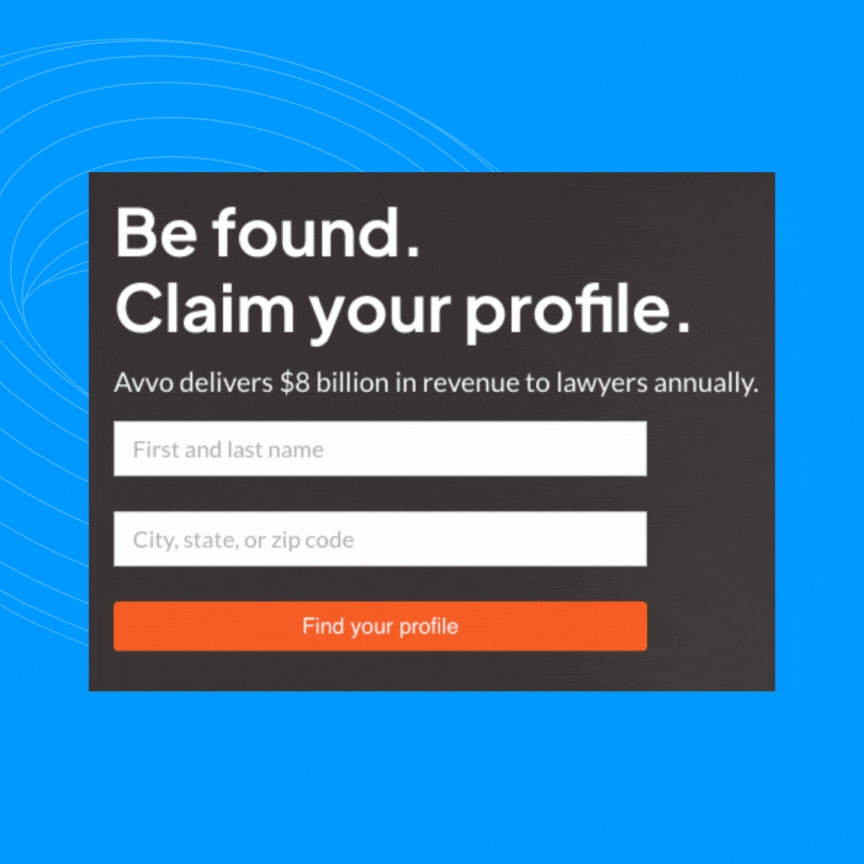 Search for your profile on Avvo by your name or your practice's name as well as the location. Once you've found your profile, you can choose your claim method, which includes LinkedIn, Facebook, email, or phone. Once you've received a confirmation message, follow the supplied instructions, create a password for your account, and you will have successfully claimed your profile.
Add all required information
From work experience to education, Avvo will request that you add as much relevant information as possible to complete your profile. Since Avvo's specific rating method isn't entirely known, err on the side of completeness instead of rushing through the process and missing key details.
Fix mistakes in the public record
Although Avvo collects information about you from several sources, it's possible there are mistakes in your public record. In some cases, you may need to contact the specific organizations that provided the information to have your record changed. Once that's done, you can notify Avvo of the change or wait until they complete their next website update so the change is reflected in your profile.
Earn bonus points
It's likely that you will have little to no client reviews and ratings or peer endorsements when first claiming your Avvo profile. If that's the case, now's the time to decide what your review-gathering strategy is going to be. Generally, you can get more reviews by asking your clients and peers for them directly. Use Avvo's built-in review request system, too, or reach out to recent clients and those in your legal community for comment.
FAQs about Avvo reviews
Are Avvo reviews reliable?
Yes, Avvo reviews are left by actual clients and their experiences are generally understood to be an accurate reflection of the lawyer or practice. Client reviews, however, can be deleted if they do not meet Avvo guidelines.
Do I have to pay for my Avvo profile?
You can start on Avvo for free. But if you want more access to features like an enhanced profile, higher placement in the Avvo lawyer directory, and online scheduling automation, you will need to be a paying client.
How long does it take to increase my rating on Avvo?
Since you can't pay Avvo for a quicker or higher rating, there's no quick fix for better ratings. It's best to verify all your information is up-to-date and accurate on your profile. Secure additional credentials and offer the best client experience possible.
Can I get rid of an Avvo review?
You can dispute an Avvo review, especially if you believe it's from a person who wasn't a client. During the dispute, the review won't appear on your profile. If you win, the review will be removed from your profile.
Can you change your Avvo rating?
Your Avvo rating is rooted in Avvo's proprietary ranking system. The only way to change ratings is by being accurate with your profile details and responding to both positive and negative reviews.
Use Birdeye Reviews to manage all your customer reviews
Positive online reviews are a vital aspect of an attorney's online reputation. However, managing reviews competes with various other priorities, making it challenging to deal with. With Birdeye Reviews, you can automate responses so that your clients feel appreciated and encourage future clients to leave reviews too. Click the banner below to watch our free demo and see Birdeye in action.

Originally published