As a dentist, you might be doing all you can to ensure that your patients have a great experience every time they visit you for treatment. However, as harsh as it might sound, pleasing everybody isn't easy. You're bound to receive some negative feedback and dental complaints from patients who probably weren't satisfied with their treatment. These patients might escalate the issue by writing a negative review for your practice, which could discourage your prospects.
In most cases, dental complaints are preventable, provided you're willing to go that extra mile to ensure patient satisfaction. Here are the most common dental complaints that patients make and how you can resolve them before they escalate.
5 Types of dental complaints and how to solve them
Dental complaint 1: The treatment was too expensive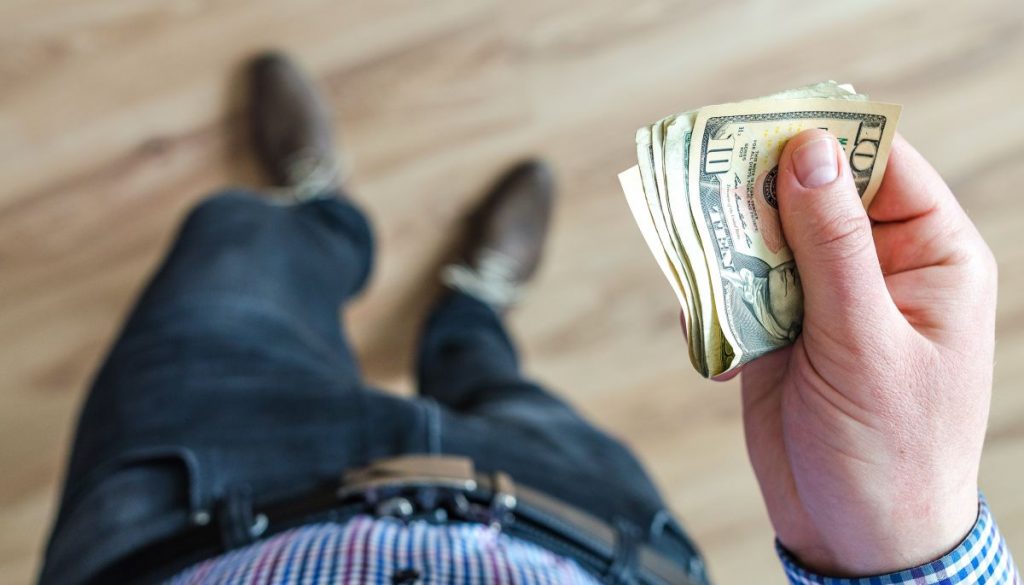 A lot of patients visit review websites to complain about the high cost of treatment at your dental clinic. Although some of your patients might understand that the great dental treatment they received comes at a price, others might simply believe that you're minting money by charging way more than what they expected.
The resolution: Most dentists avoid getting deep into the financial side of things with their patients. However, it's better to explain the cost of the treatment in detail to ensure that your patients don't complain later. For example, if your patient is visiting you for a tooth filling, but you find that there is considerable tooth decay because of which you'll have to carry out an additional procedure, it's good to explain the additional cost and the benefit to the patient before you begin the procedure.
Dental complaint 2: Long wait time
Patients come to your practice to quickly get over whatever has been bothering them. Understandably, they'll not be pleased if they wait too long to get to the chair. If the wait is beyond a few minutes, they may even go on to write a negative review.
The resolution: You might be a popular dentist in your neighborhood who attends to several patients every day. Since the time spent on treating each patient can vary, some of your patients might have to wait. Avoid this by scheduling your appointments so that you get enough buffer time to help you in case somebody's treatment stretches beyond your expectations. Additionally, proactively inform all your patients that their appointment time is tentative and can vary a little.
Dental complaint 3: Lack of information
Among the most common dental complaints is a lack of information. If your patients feel that they haven't received all details of the procedure and what they should expect before, during, and after the treatment, they'll believe that you don't care enough. Things aggravate when the treatment you carry out fails to deliver the expected results.
The resolution: You, as a dentist, might be doing everything in your control to ensure that your patient's treatment goes as planned. However, it might so happen that because of inadequate post-treatment care or any other reason that isn't in your control, the treatment fails. To stop your patients from writing about their negative experiences on a public platform, you should discuss the treatment with them in detail and explain all possible consequences. Moreover, make sure that your patients are well acquainted with all post-treatment care instructions.
Dental complaint 4: Not actively listening to the patient's issues
You might be able to understand the problem by just listening to a few symptoms of the patient. However, if you don't listen to your patient completely, they'll feel that you don't truly care about their health issue.
The resolution: Patients want to be heard. Although you might have understood the underlying problem by just looking at your patient's teeth and knowing the best treatment, you should never stop your patient from explaining all their symptoms first. Just listen to your patient sympathetically and then suggest a procedure that can address the concerns. This way, your patients will believe that you've understood them correctly, and the suggested treatment will help them get better.
Dental complaint 5: Inappropriate behavior
Your patients come to your practice with a problem that might have been bothering them for the last few days or even weeks. Although some of your patients might still be calm and composed, others might be a little irritated. In either case, they expect you and your staff to treat them politely. However, since you and your staff have been handling all types of patients, they might also get a little impatient at times, which is something your patients would find rude.
The resolution: There are no two ways about it – even in the most stressful of situations, you and your staff must maintain composure and be polite towards your patients. Even if there's a dissatisfied or angry patient at your clinic, make sure you maintain a polite tone. If their problems are addressed appropriately, they might even write a positive review for your practice online.
Read More: Improve feedback and reviews for your dental practice
Over 90% of dental patients check online reviews of dentists before they book an appointment. It thus becomes important for dentists to manage their online reputation by offering the best experience to their patients and addressing all their concerns to make sure that they don't escalate as negative reviews.
Frequently asked questions about dental complaints
Where to file dental complaints?
Based on the complaint's seriousness, you can file dental complaints with either the management of the dental clinic, the dentist, or the state/national Dental Association Board.
What are common complaints of dental visits?
Some common complaints of dental visits are long waiting times, the price of the service, lack of information on what to expect, and the behavior of the staff or the dentist. 
How to file a complaint with the Dental Board?
You can file a complaint with the Dental Board by calling them at (916) 263-2300 or using their website's online complaint forum.
What can I do if I am not happy with my dental treatment?
If you are unhappy with your dental treatment, reach out to your dentist and the clinic's management to understand the best solution. If you are unhappy, you can escalate the complaint to the State Dental Board.
Let Birdeye help to manage your reviews easily
Although you can prevent negative reviews, you cannot avoid them completely. If you've received some negative feedback about your dental practice online, here's how you can convert it into an opportunity to get more patients to your practice. Click on the banner below to watch a demo.

Originally published May 17, 2018, updated