Facebook recently updated its platform. Facebook 'Reviews' are now called 'Recommendations'. Facebook confirms that they have made this change so that customers can share richer feedback about your business. This would help you be more visible in your local community and attract more customers.
Before we explain in further detail about how Facebook Recommendations work, are you ready to discover why online reputation management is crucial for your multi-location business in under 15 minutes? Hear 10 tips that can help each one of your locations get discovered online. By the end of this audio guide, you will know how to start collecting more online reviews from customers in order to drive conversions! Reviews are important to businesses because they offer fast, authentic feedback from customers. Negative reviews can leave a bad taste in your mouth but there are ways you can deal with them and prevent brand reputation issues– like how some companies will only collect positive customer comments at each location rather than on the company level.

Previously, Facebook Reviews worked like most review sites. The consumer selected an option of 1 to 5 stars to express how they felt about a business based on a past interaction:
Option to select 1-5 stars and write a review
Under the new system, reviews have been replaced by Recommendations. Now, instead of leaving a rating, when a customer wants to review a business on Facebook, they can choose to "recommend" or "not recommend" a business page.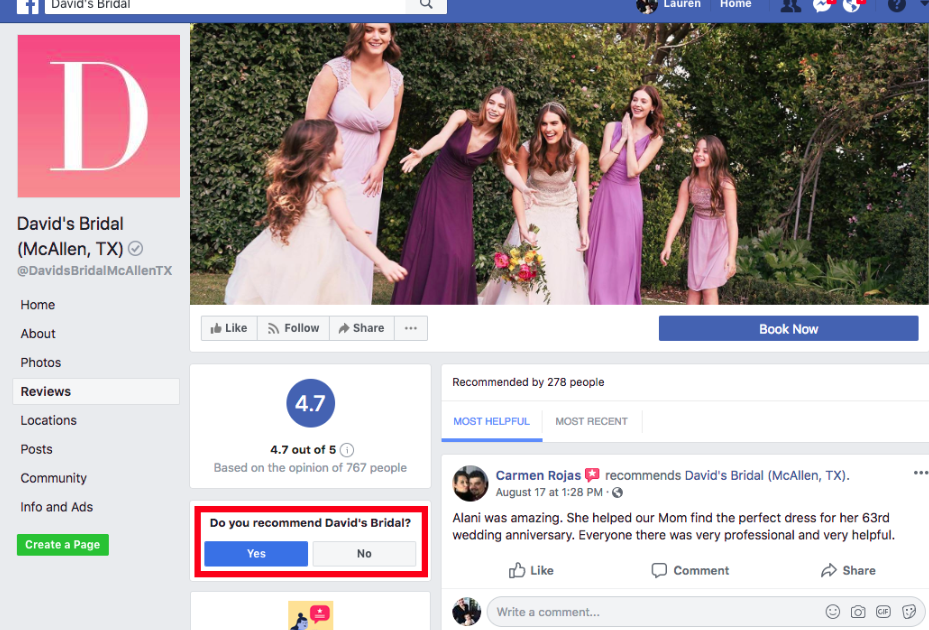 Here's what Recommendations look like on a Facebook business page: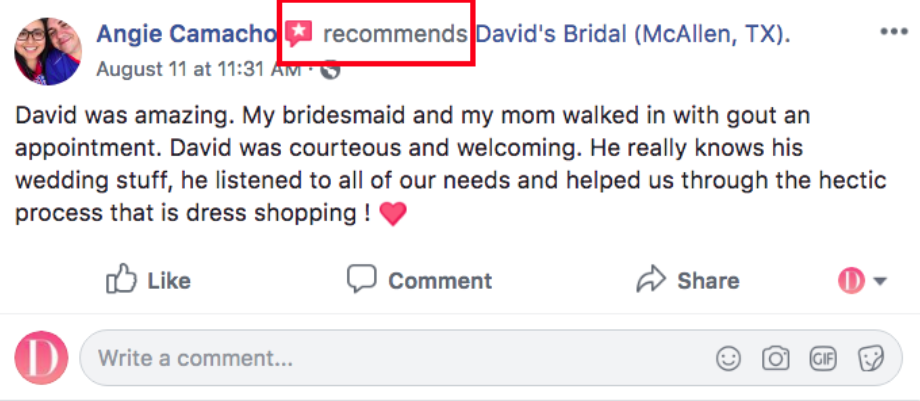 What does this mean for Birdeye customers?
Birdeye will continue to monitor your reviews along with reviews from other review sites. Instead of 'reviews', they will now show up as 'recommendations. Facebook recommendations will show up without star ratings. Instead of star ratings, you will see 'Recommended' and 'Not recommended' for a positive and negative experience respectively. You will also be able to respond to Facebook recommendations from within the dashboard just like always.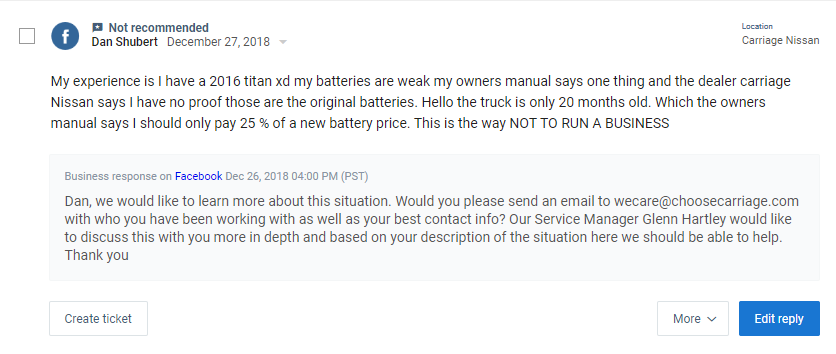 According to the 2015 Social Recommendations Index, about 71% of Facebook users trust the content that they see on this social media platform. Also, about 66% of users will share their thoughts, experiences, and opinions on a company or a recent purchase. Facebook recommendations are critical when it comes to being successful online.
To start with, make sure your Facebook business page is set up well. Also, ensure that Facebook is part of your online reputation strategy. Request all your customers for reviews or recommendations at the end of a fulfilling transaction and see your online reputation grow. As a rule, never forget to respond to reviews and recommendations from your customers.
Birdeye is a powerful solution that helps you to get Facebook recommendations and build a solid reputation online.

Originally published